Before you start: These little culinary secrets, designed for a family of 4 people, obviously require the participation and supervision of a parent. Don't let your children handle the oven or sharp objects, but don't hesitate to involve them in the preparation.
Small savoury recipes
A Provençal quiche to put a bit of summer on your plate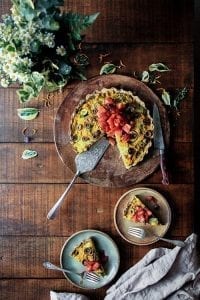 The quiche is a savoury pie that has the advantage of being able to reinvent itself ad infinitum! From the very classic Lorraine quiche to the salmon-spinach quiche, all ideas and combinations are welcome. To bring the sunshine, we have decided to give you the secret of the Provençale quiche.
How long does it take to prepare it? It takes 20 minutes to prepare and 45 minutes to cook. A little math and you get… 1h05!
Is it easy to prepare a beautiful quiche? The quiche is so simple that we would be tempted to make some every day.
What to serve it with? This dish goes perfectly with a green salad. Add a little feta cheese, a few cherry tomatoes and you're done! For the sauce: 2 spoonfuls of olive oil, 1 spoonful of balsamic vinegar, 1 pinch of pepper and a little mustard.

Mini pizzas for maximum pleasure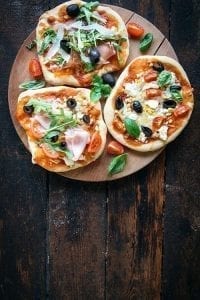 After Provence, a little trip to Italy wouldn't be that bad… but until we can (re)discover the country of the dolce vita, we have to be content to take our taste buds on a trip with some adorable mini pizzas. We explain the basis, it's up to you to add the ingredients of your choice. Tip: Ask the kids to create a fun animal with the ingredients. Olives will be the eyes, the cherry tomato will be the nose, basil will replace the ears…
How long does it take to prepare them? Although the preparation time is longer than the tasting time, it will only take you 30 minutes to complete your pizza-making mission!
Is it easy to prepare these mini pizzas? Just like quiche, pizza is a dish that has the advantage of being very easy to make.
What to serve them with? With a light starter, such as a roasted pepper salad or mushrooms with vinaigrette sauce, and a few rocket leaves, of course.

Stuffed potatoes in the oven to warm body and heart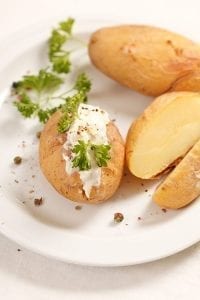 Let's take advantage of these last chilly days to savour some wintery and convivial recipes. Lovingly eaten by children, the potato is an essential ingredient for families. Shepherd's pie, potato gratin or potato pancake, chips, mashed potatoes… so many simple and delicious menus that are sure to please. Discover with us the simplest and tastiest recipe for baked stuffed potatoes… in the world!
How long does it take to prepare them? Let's say a good hour. The potatoes will be in the oven for about 40 minutes, so make sure you have a little deck of cards in the meantime.
Is it easy to prepare these stuffed potatoes? Since this recipe requires the use of only 3 ingredients, the answer is yes!
What to serve them with? Depending on your eating habits, you can serve it with lamb chops with garlic and parsley, or with bundles of green beans and homemade ratatouille.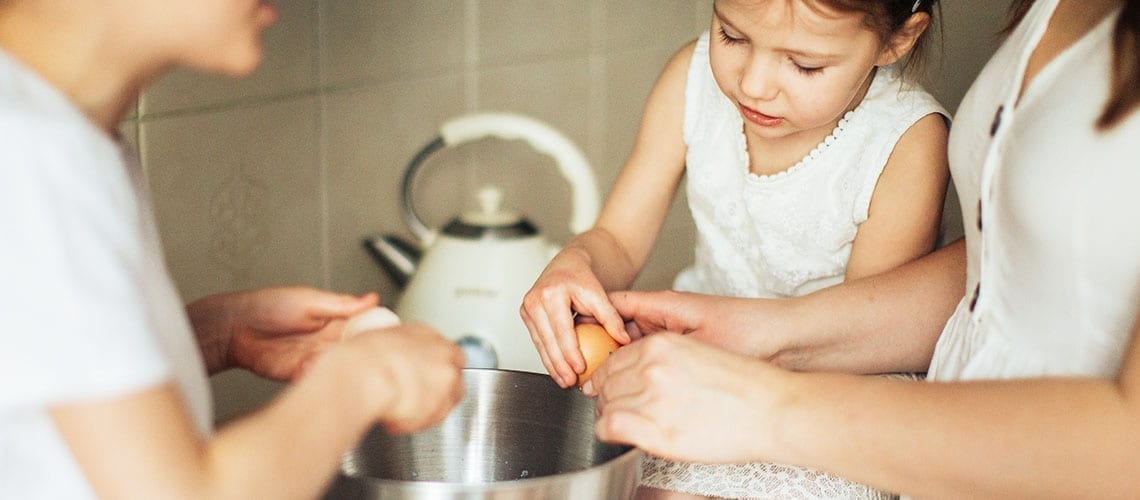 Sweet little recipes
French toast for a return to childhood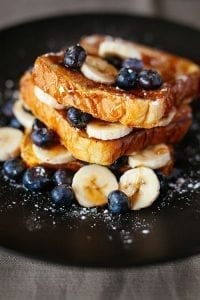 French toast is to many people what the madeleine was to Proust. This little delicacy, half soft, half crunchy, has the incredible power to make us nostalgic and take us back a few years when our parents used to prepare it for us to taste. Now it's up to us to share this family recipe with our children.
How long does it take to prepare it? No more than 20 minutes.
Is it easy to prepare a French toast? Quick and easy, the preparation of a successful French toast has only one secret: good teamwork. I dip, you taste, we eat, I dip, you taste, we eat…
What to serve it with? Some like it hot, some like it cold. Depending on your taste, you can be satisfied with icing sugar or add red fruits. Help yourself to a small squeezed orange juice for a touch of energy.