Since March 18, 2020, numerous families around the world have been living in compulsory confinement. As a result of these unprecedented measures that are disrupt our daily lives and habits, it is not easy to combine life at home, working time, and children. A situation that sometimes frightens parents, who wonder how they will keep young and old busy during this long period when staying at home is primordial. In order to fill you up with great entertainment ideas, Little Guest has prepared a selection of hobbies for you to have fun together, and even allow parents to have a break.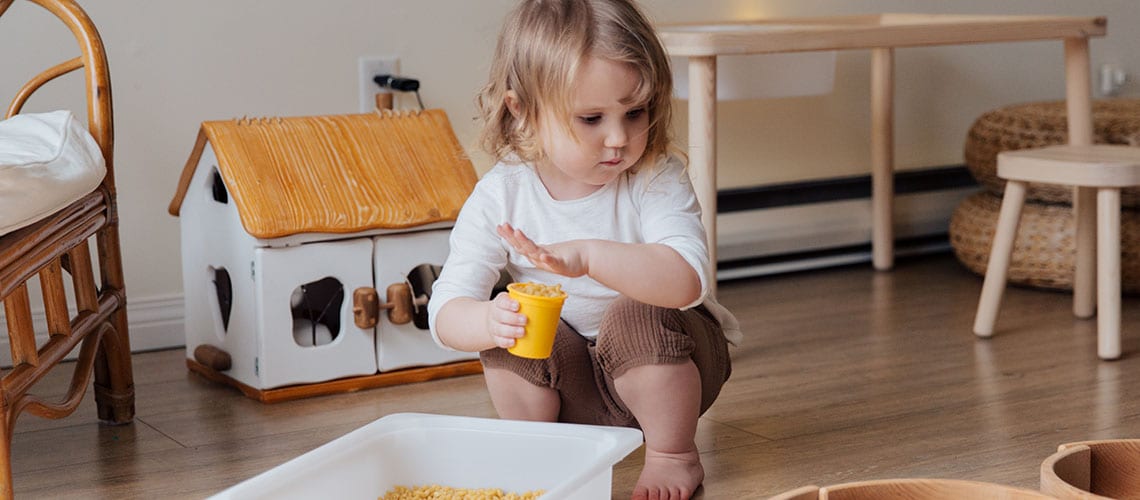 Staying at home can be quite not fun for our little toddlers: home classes, interrupted group sports, no more visits from friends, prohibition from visiting certain family members… To avoid making this confinement become a source of unnecessary stress, let's start by trying to see the bright side of this and get the most out of it! At Little Guest, we believe that this period can also be looked at as an opportunity to share and multiply the good times with our children, around games, activities, and moments of exploration of all kinds.
Many questions resonate in the minds of parents:
How to combine telework and children?
How to keep them busy without having them glued to the screens?
How to get the most out of this situation?
Is it possible to use this time to improve their knowledge?
To answer these questions, here is a little fun and educational survey.
1. LULLABIES & STORIES
It is possible to enjoy escapade while staying at home. Little Guest has, just for your little ones, conceived some pretty nursery rhymes and their colouring illustrations, all, of course, on the theme of travelling. They will love following the adventures of Luca and Milla, while freely colouring them in order to enrich their imagination, their vocabulary and arouse their curiosity about the world.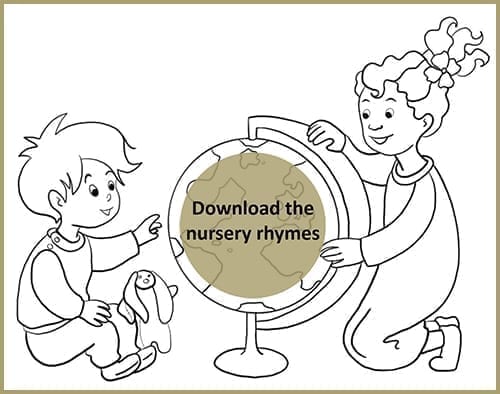 For older children, offer them for example about thirty minutes of reading per day with or without you, then create a short quiz on the story that has just been read. Sharing is what matters most!
2. VIDEO GAMES, SERIES & MOVIES
And what about indulging in series and films: the Harry Potter saga, Asterix & Obelix, The Lion King, The Incredibles, Jumanji, etc. there is something for all tastes and all ages. A few snacks, a duvet and cushions to create a cocooning atmosphere, and you are good to go.
For a treat, the classics like popcorn, chocolates and sweets are always a hit, but you can also opt for healthier treats like fruit skewers, smoothies or homemade cookies.
You don't know on which site to watch your favourite cartoons or movies? Don't panic, Little Guest has thought of you by offering you TWO MONTHS FREE ACCESS to Benshi.fr, a platform specialized in high-quality productions for young children: cartoons, animated films, young audience films, there is something for everyone! By the way, we selected the 9 best movies for your toddlers to discover.
To take advantage of it, simply register for free and enter the password 'LITTLEGUEST'.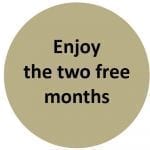 Playing video games is an activity that should obviously be limited in time, but which generally appeals to children. And since we need to stay at home … a car race with Mario Kart, choreographies with Just Dance, tennis with WiiSport, etc. If parents take part in these, young and old will be able to enjoy a great time!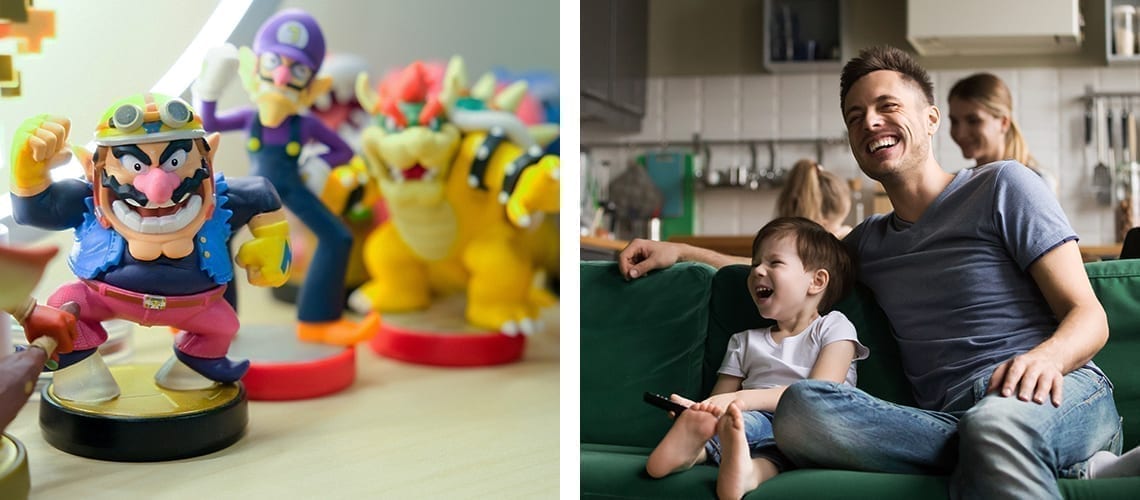 3. BOARD GAMES
Nothing can substitute for a good board game when it comes to bringing the whole family together, no matter their ages. Monopoly, Uno, Pictionary, Taboo or even Yellow Dwarf, the list of great board games is so long!
If you only have a piece of paper and a pencil in your hand, think of small simple games like Hangman, petit bac, tic-tac-toe (noughts and crosses), naval battle, etc. There are thousands of board games, and they offer you an opportunity to spend great moments with your family, but also to make us learn, without us realizing it.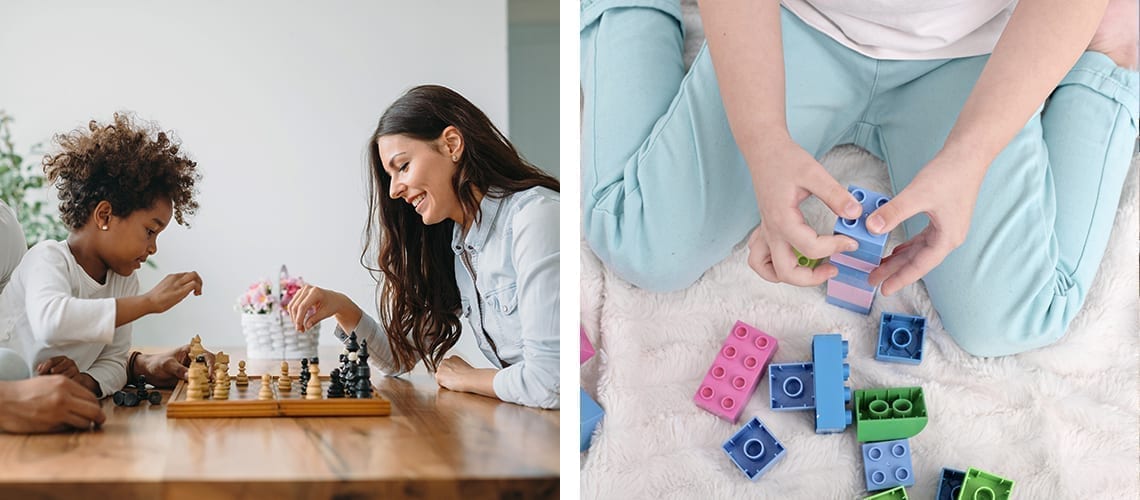 During this period of no travelling, let your child discover the planet from another angle thanks to games like this. A superb game with a large magnetic map that depicts continents, seas and oceans. Using 92 magnets, they will have to put each country back in its place. Each magnet bears the name of the country, its capital and illustrations. A great way to have fun while exploring the countries, capitals and seas around them.
And how can one leave aside card games? From battle to rummy, through stinky or mistigri, there is a huge variety of rules and variants to get adapted to, depending on the number of players. So, get your packs and have fun!
Here is a practical website that enlists 8 card game ideas and their rules.
4. HOME-DONE SCIENTIFIC EXPERIENCES
Who among us did not marvel, as a child, at the eruption of a small volcano caused by the mixing of vinegar and bicarbonate? With the help of simple ingredients and materials, it is entirely possible to introduce your little ones to the beauties of chemistry.
Even though Youtube is full of videos with fun experiences, there exist a lot of specialized sites, like this one. The company, MEL Chemistry, has even made learning and sharing of scientific knowledge its credo; and allows you to have experiment kits delivered to your home.

5. ALL KINDS OF MANUAL ACTIVITIES
Today, children's creativity is gradually getting lost due to the emergence of new technologies. However, stimulating manual activities that allow learning while having fun are very important for the child's development. There is a wide range of creative hobbies for all age ranges: painting, DIY, drawing, decoration, scrapbooking, origami, salt dough, pottery, collage, etc., enough to transform the children into real little artists. Discover our original creative DIY ideas and let them express themselves while you work or handle other tasks.
If you're lucky enough to have access to an outdoor space (and even if you don't), start gardening! As you'll see in our article on this topic, it's very easy to have fun with your family while gardening!
Seize the opportunity, as they express themselves, to educate your children about the environment in a fun way. Example of an idea on how to give a second life to your plastic waste: paint your empty water bottles, let them dry and ballast them for playing bowling, etc. or store in them other foodstuffs.
6. SPORTS ACTIVITIES
In order to avoid the pitfalls of a sedentary lifestyle, children must continue to be able to let off steam and exercise themselves to the fullest. This is thus an opportunity to do sports as a family and to enjoy its many benefits: it promotes sleep, develops concentration and excelling oneself… For this, you can together practice dance, yoga, "animal" gymnastics or mini-circuits of movements to be done with the weight of your body.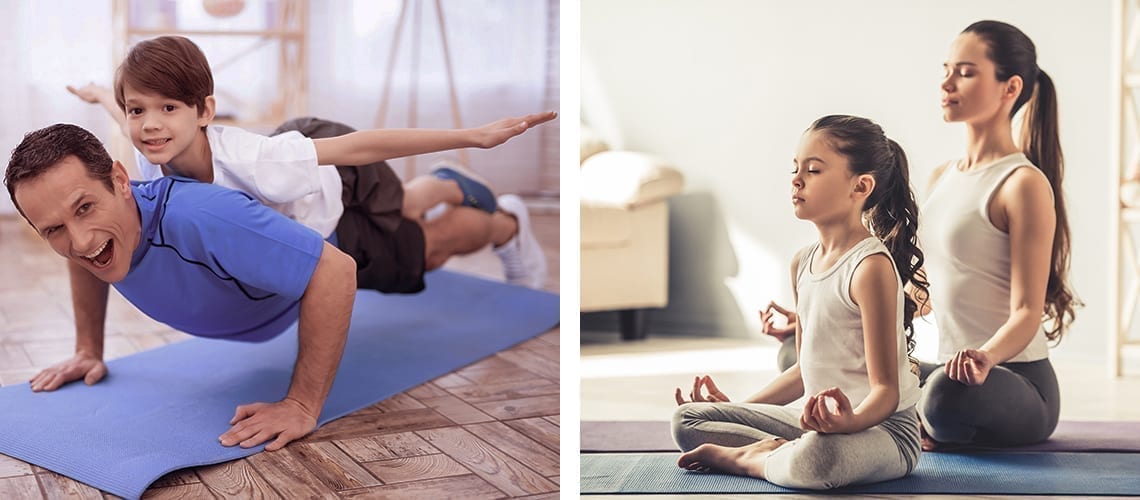 For session ideas, many YouTube videos on this topic are obviously available on the net, but the Bayam application, designed by Bayard Presse, offers, for example, a wide variety of activities to stimulate the taste for learning through play and fun, including exercise and sports ideas.
7. FAMILY COOKING
There exist numerous cooking opportunities, so why not get them involved by testing a new recipe every day? Pancakes, waffles, cakes, pastries, cookies or savoury recipes, they will love helping you by getting their hands dirty! Cooking as a family is a real moment of sharing that will make them very proud of their achievements.
For example, with the coming of Easter, you can start making gourmet recipes to be made together: chocolate eggs, chick-shaped mimosa eggs, Easter shortbread, etc. For gourmet recipes to make with love, check out our very kids-friendly article!

8. TREASURE HUNT & OBSTACLE COURSE
Whether outdoors or indoors, treasure hunting is a superb activity that will delight your children and arouse their curiosity. You just need to create clues and place a « treasure » (in the form of a toy, a small gift or a confection) in the final location.
Scatter your clues drop by drop, and you're good to go, the game will naturally fall into place!
You can also improvise an obstacle course like an obstacle race. A very fun way for children to exercise themselves and which requires very little means. To do this, no need to buy specific equipment, you can use what you have on hand: strings, boards, seals, hoops, chairs, boxes, etc.
Here are some ideas for smart courses.
9. E-LEARNING & CULTURE
During these long weeks, it is also the time to encourage your children to deepen their knowledge. Of course, they may already have their homework to do, but some learning can easily supplement that of school. Instead, use 15 to 30 minutes a day to try teaching them or helping them learn a language, for example. To teach them English (for the non-English speakers), you can use the Maxicours platform, which freely offers access to its courses during this confinement period. Cards, songs, videos and quizzes are available depending on the class level, from primary to high school.
Whether your child has already visited a museum or not, why not take advantage of these periods at home to get interested in history, the natural sciences or art? Many museums and cultural or artistic institutions have already made their resources available to everyone online, free of charge. For a virtual visit, for example, go here!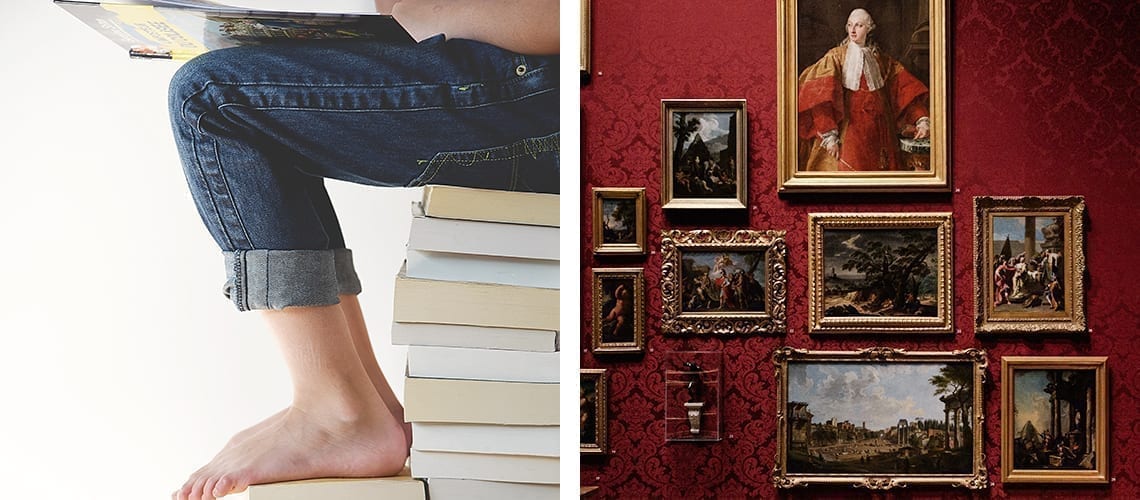 10. CABINS CONSTRUCTION 
If you have a large room or a garden, this period at home could be an opportunity for children to build a cabin of their own size to snuggle in peacefully. Fabrics, plaids, cushions, towels, pins, etc. or boards, branches or tarpaulins (with dad helping in assembling them), and this will be the perfect little corner to rest or read a book. Their DIY spirit will develop, and they will be proud of their beautiful habitat built with their little hands.
All in all, enjoy the break!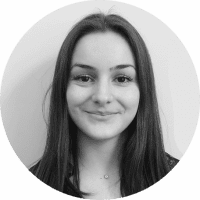 Mathilde, 21 ans, travel & writing lover, from Montpellier