With its mountain lakes, Switzerland possesses landscapes and an exceptional quality of life. Great for its gastronomy and culture, Switzerland does not fail in its reputation; the country is the ideal place to spend a family holiday and discover the surprising beauties of this small, charming multicultural country sharing its borders with France, Austria, Italy and Germany. 
View of Lake Geneva and its mountains
Located on the Western end of Geneva, Geneva is the second largest Swiss city in terms of population, after Zurich. Nestled between Haute-Savoie and Jura, the city of Geneva offers breathtaking landscapes thanks to the mountains that surround it and the lakes that inhabit it. Lake Geneva, of crescent-shaped, lies between Switzerland and France and is dominated by the Alps.
1 – Switzerland in a nutshell
Capital: Bern
Political regime: Federal State
Languages: German, French and Italian
Currency: Swiss franc
Cost of living: Rather high
2 – the must-see places of geneva
The monuments and historical and cultural sites of the city of Geneva are a must for anyone interested in art and history. Between St. Peter's Cathedral, the Russian Church, the Palais des Nations and the Museum of Art and History, culture is not lacking in Geneva and will delight all who are curious for knowledge.
Want to sail on the waters of Lake Geneva? «The Town of Bout du Lac » owes its nickname to Lac Léman due to the omnipresence of the latter in the Swiss city. It is possible to embark aboard a fast boat from the company Geneva Boat, for a cruise on this iconic lake, to reach the city of Lausanne or simply to walk around and admire the banks of the shore. Practical information: 1/7 passenger(s); speed 70kmh; minimum rental 2 hours; price; CHF 350/h (311€/h) regardless of the season. Itinerary
Cheese and chocolate lovers have come to the right place! The gastronomy of Geneva and Switzerland, in general, is distinguished from the rest of Europe, particularly by its Swiss-born and world-famous chocolate brands as well as by its cheese fondue whose reputation is well established. Little extra for food lovers, the gingerbread made in Switzerland will delight the taste buds of young and old during tea time.
Go hit the old town and lose yourself in the charming little streets of Geneva, on foot, strolling through the botanical garden and public gardens. Do not miss: the promenade of La Treille and the Tavel house which retraces the medieval history of the city.
Climb up and visit Mont-Salève, from where you can admire Geneva and Lake Geneva and take the Salève cable car, which has been in business since 1932 and which offers breathtaking views and landscapes. Practical information: 4.50€ round trip for children from 3 to 16 years old; 6.50€ round trip for adults aged 17 to 25; 8.50€ round trip as from 26 years old. Itinerary.
Do not forget to admire the Water Jet, emblem of Geneva, which stands 140 meters high and is part of the history of the city.  Itinerary.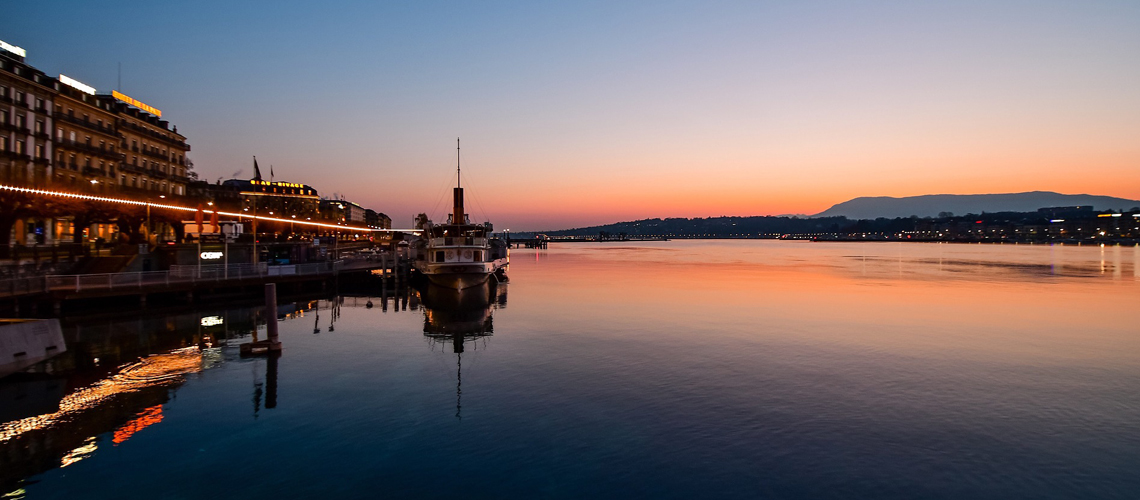 3 – recommended kids-friendly ADDRESSES
Regarding shopping, you will find your happiness as well as that of your little darlings at the Chien Bleu, children's bookstore Itinerary.
For food lovers, visit the Jellyfish confectionery, a children's paradise! Itinerary.
In favour of cafes and restaurants; many of them offer space to play and a menu suitable for toddlers, not to mention a designed and friendly space for parents. For a pleasant Sunday brunch, head to « Un R de famille », where young and old will be happy for a lunch. Itinerary.
For Italian cuisine lovers, the « Boccalino » restaurant will satiate your palates and delight your Bambini. You can also order adult meals in mini portions; in case the kids cannot have pizza on their plate. Itinerary.
Burger fans undoubtedly enjoy « Together », a family-run restaurant offering burgers and brunches (Sunday mornings) and entertainment for younger kids such as colouring, all in a welcoming and colourful atmosphere.  Itinerary.
Cultural point: The Mamco museum of contemporary art welcomes you and allows children to take part in guided tours specially developed for the little ones. Practical information: Free admission.  Itinerary
The animal park of Bois-de-la-Batie, a very popular place for families, present several native animal species and contributes to the conservation of heritage species. Practical information: it is accessible every day and free of charge. Itinerary
4 – family hotels
La Réserve Genève Hotel & Spa*****  is ideally located, 6 kilometres from Geneva city centre and 10 minutes from Geneva International Airport. The hotel offers a transfer service between the airport and the hotel. For families looking for comfort and proximity, La Réserve offers connecting rooms to ensure privacy for the whole family. You can also enjoy a breathtaking view of Mont Blanc and refresh yourself in the two swimming pools offered by the accommodation, as well as work out in the gym after a hearty dinner in one of the five restaurants located in the hotel. A spa is also available to unwind yourself after a long day of walking or hiking.

Located a 20-minute walk from Geneva city centre, Bristol Hotel **** offers family rooms with extra beds, upon request. The hotel offers room service and a restaurant, as well as a sun terrace and a garden to enjoy with your little family.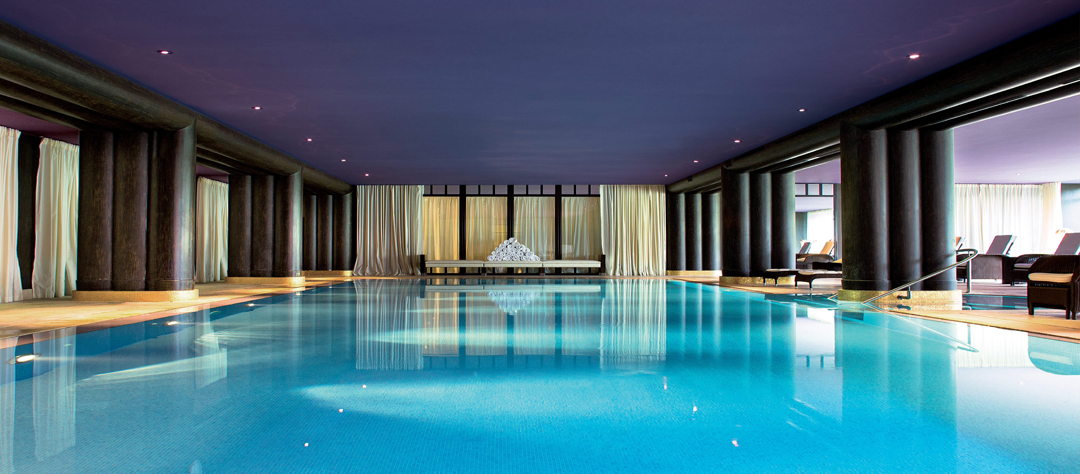 Indoor swimming pool of La Réserve Genève hotel *****
5 – moving about
The best option to fully enjoy your stay in Geneva with toddlers is through car rental. Many hotels offer car parks, so it will not be difficult for you to find a place in the evening. The car will allow you to visit, without issue, the whole city of Geneva as well as outside the city, such as the less touristic shores of Lake Geneva, without any time constraint. Practical information: It is possible to rent a car directly from Geneva airport; however, remember to book it in advance.
You can also use public transports. The city of Geneva has a very dense network and you will be able to borrow with ease the buses, trams as well as the Trolleybus.
For the sportsmen, you will be able to rent bicycles to discover the city in all freedom, offered by this means of transport, thanks to the constantly evolving Genèvois bicycle network.
Your feet remain the number one option to fully discover a city as beautiful as Geneva, by losing yourself in the heart of the city, in places inaccessible by car or public transport.
6 – weather and climate
The best time to discover Geneva is undoubtedly the summer. The months of July and August are known to be dry and warm. However, the climate stays convenient and appreciable from June to September.
For adventurers wishing to discover the Swiss winter and indulge in the joys of winter sports, it is best to discover the city in January and February.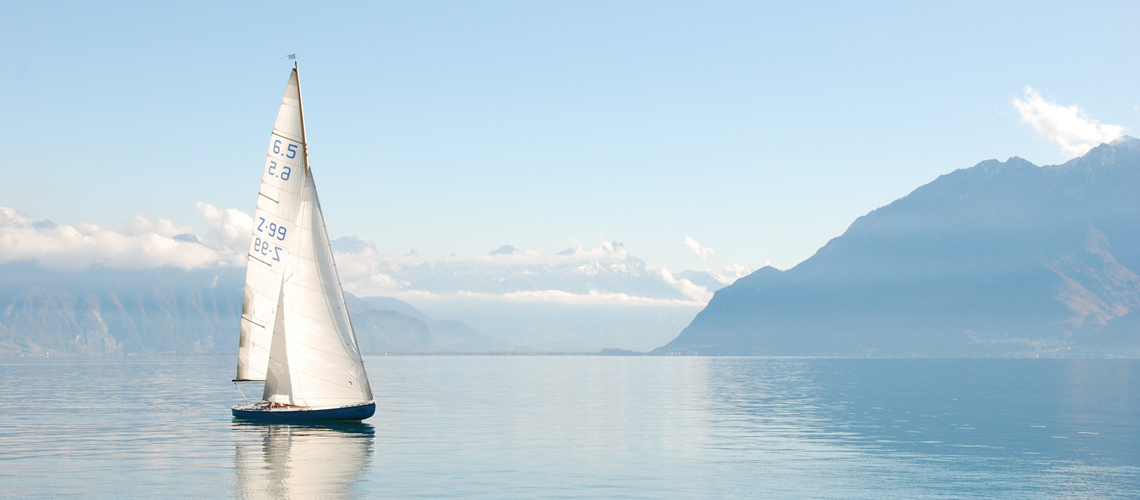 Sailboat sailing on the waters of Lake Geneva
7 – some tips
Since the Swiss currency is the Swiss franc, it will be necessary to change it before the stay to benefit from the best rates. For those with memory slips, exchange offices are available at the airport and in the city.
Switzerland being an eco-friendly and respectful country, you will need to be careful and respect the rules of decorum, for example not throwing anything on the ground or to cross only at the green light, something very important for the Swiss. Note that crossing a pedestrian crossing at a red light is punishable by a fine.
Good to know, leaving a tip in Switzerland is 5 to 15% of the total bill. It is also common to tip taxi drivers.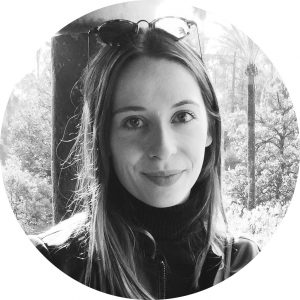 Lucile, 25 years old, confirmed adventurer and passionate about geography, from Brittany, France