White sand beaches, sun and tapas, Mallorca's reputation is well-known. In spite of this, this paradise island is also an ideal destination for families in search of cultural visits and nature hiking. In its capital city, Palma, one can admire wonderful buildings such as La Seu cathedral. Alos, its charming coves promise relaxing and funny moments for the whole family. To (re-)discover.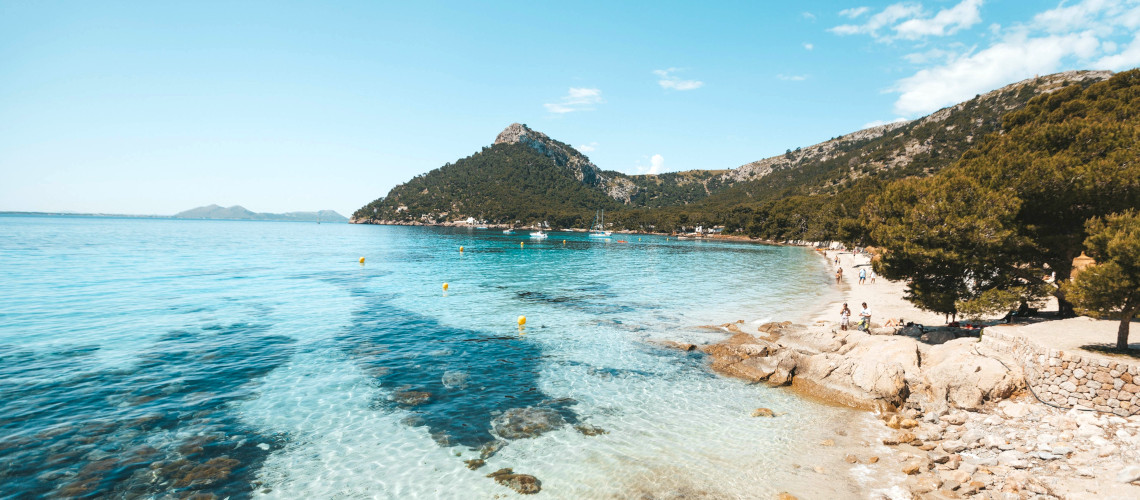 The Mallorca coves: crystal clear waters, white sand and breath-taking setting
1 – Mallorca in a nutshell
Mallorca is the largest island among the Balearic Islands, which make up one of the Spain's seventeen autonomous communities.
Capital: Palma
Languages: Catalan (also called "Mallorcan"), Spanish
Currency: Euro
Cost of life: Higher than in continental Spain
Best period to travel to Mallorca: From April to November
2 – One island, a thousand landscapes
Mallorca is an ideal destination for families looking for a change of scene. Besides its beautiful white sand beaches and turquoise waters, the biggest Balearic island also has a famous mountain range, the Serra de Tramuntana, which peaks at 1455 m above sea level. A great spot for family hikes.
Families will love the rocky inlets all around the island: these are small bays on the coast where you can spend the day relaxing and building sandcastles. Don't forget to bring a picnic!
3 – The must-dos
Wander around the streets of Palma, Mallorca's capital city. Visit the amazing gothic cathedral of La Seu, built between the 13th and the 14th century. Have a look at the Almudaina Palace, an old Muslim castle. Have a delicious sangria on Plaza Mayor.
Take a boat to Cabrera National Park, famous for its blue cave. Young and old alike keep their eyes wide open during the journey to spot a school of dolphins! Information: the boats depart from the port of Colonia de Sant Jordi, 50 km from Palma. From 25€/child and 35€/adult. 
Tour Bellver Castle, on top of Palma. It can be reached by foot from the city center for the more athletic families (about 3 km). The castle has a breathtaking view on the whole island and its surroundings. Information: Open from 10 am to 7 pm (6 pm in winter), 10 am to 3 pm on public holidays. 4€/adult, 2€/child (under 15 y.o).
Become an explorer at the Cuevas de Genova Cave. Children love the tour guide's stories and everyone admires the lighting effects all along the tour. Information: Open from 10 am to 8 pm and until 6 pm on Sundays and Mondays. 10€/person including the guided tour.
Find Nemo, Dori and their friends at the Palma Aquarium.Walk through the glass tunnels and admire the many fish and sharks from every angle. The aquarium is very popular and therefore often packed with people. You can book your visit online on the aquarium's website. Open from 9.30 am to 6.30 pm, last entrance at 5.00 pm. 22,5€/adult and 14€/child.
Be a horse whisperer at the Rancho Grande Park. It is located in the north of the island and offers horse and carriage rides. They also propose a delicious barbecue and flamenco shows in the evening.
Go down the Aqualand El Arenal water slides. Little adventurers will love this water park. Their hit attraction is the Banzai, a superfast slide not meant for the faint-hearted! Information: Open on May 16. Open every day from 10 am to 6 pm in July and August and from 10 am to 5 pm in May, June, September and October. 12€/child under 4 y.o., 21€/child between 5 and 10 y.o., 30/person from 11 to 64 y.o. Reduced price for seniors. Book your tickets online for a cheaper price.
Faaste Mallorca's best wines. Mom and Dad enjoy a romantic afternoon and book one of the Mallorca Wine Tours. Information: from 55€/person.
Try the Caracoles, snails cooked Mallorca-style in a tomato and chorizo sauce. They are served as tapas and usually loved by children and their parents!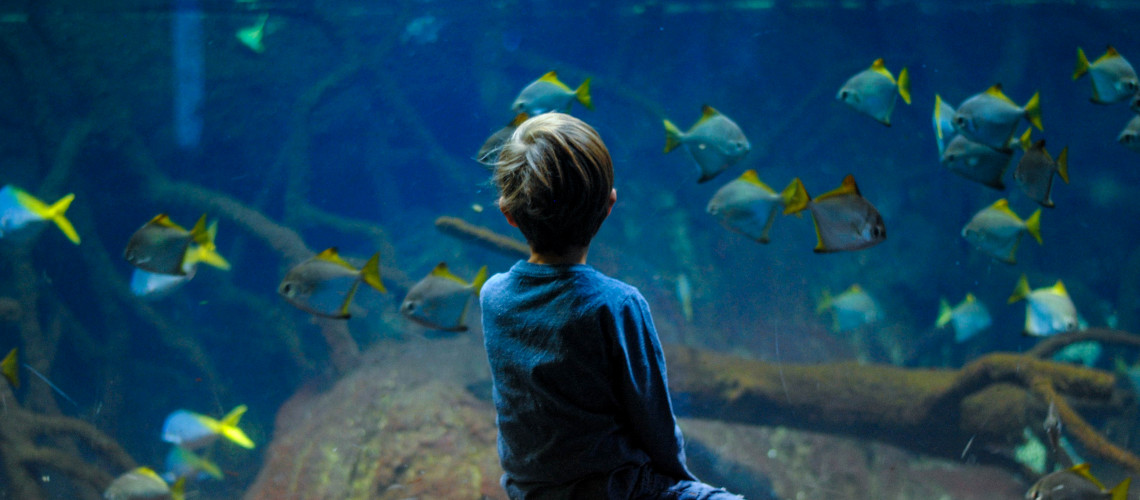 At the Palma Aquarium, we observe fishes from every angle in those wonderful glass tunnels
4 – Our selection of kids-friendly hotels
Leave your worries at the gates when you enter the St. Regis Mardavall Majorque Resort. Few hotels deserve their five stars as much as this one. You will love its beautiful gardens and its splendid view on the Mediterranean Sea. It has been decorated with taste and looks just like an art gallery with about 400 art pieces by Mallorcan artists. The hotel also has its own spa, four restaurants and three swimming pools among which an outdoor one. Its restaurant Es Fum has been rewarded with a star in the Michelin guide. Children are kings in this palace: they enjoy tailor-made menus and a very fun kids' club, from 3 to 12 years old, where they take part in art workshops, excursions and receive an introduction to golf.
The Sheraton Mallorca Golf Hotel is a golfer's favorite. It has its own golf academy where professionals offer lessons for any age group and level. There are also two tennis courts for a family match. High-end services are available for children such as their own pavilion at the kids' club and their own swimming pool. They will also have fun at the hotel's private playground. Mom and Dad can have a relaxing moment at the spa and taste one of the 18 + Uno Bar's delicious cocktails.
Bright sunshine, turquoise water and tasty tapas… that's what awaits you at ! that's what awaits you at Ikos Porto Petro *****! Nestled in the south of Palma, 50 minutes from the airport, the hotel is made up of private beaches. Renowned for its magnificent views of the Mediterranean Sea, combined with a sober Majorcan décor of tiled floors, soft colours and wooden furniture, the hotel allows you to take full advantage of all that the region has to offer, as well as its incredible facilities (fitness room, outdoor pools, spa, hammam, etc.).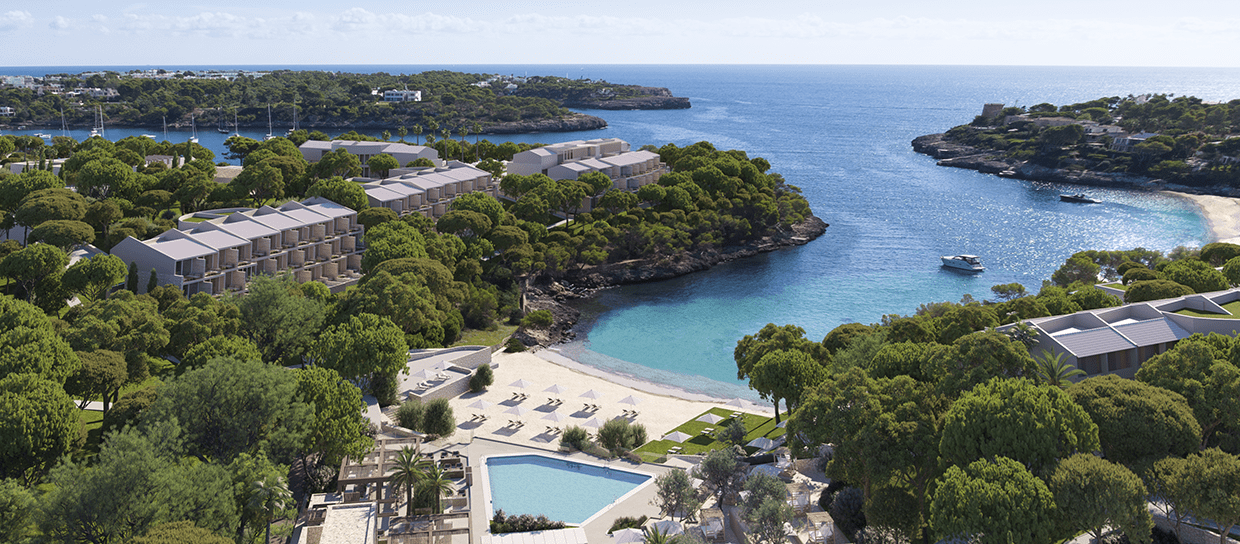 The  magnificent view of Ikos Porto Petro *****
5 – The best restaurants for some family time
The Santosha is Little Guest's favourite restaurant in Mallorca! If you are staying in the Palma area, this is a must-try. You will love the charming decoration, the cheap menu and the kids' playroom. Their brunch is particularly good!
At the Balcon de Maria, Mom and Dad sip on a refreshing sangria looking over Santa Ponsa Bay while the children have fun in the playroom. Taste their delicious tapas and their amazing paella.
Are you staying in the Palma area? Then book your table at Don Caracol, an unmissable spot to try the island's best snail tapas. Also on the menu: grilled meat and fish. Parents like the picturesque setting and the reasonable prices. Kids love the outdoor playground and the beautiful bird cage.
The island also offers a variety of foreign cuisines. At Otto Rosso, you enjoy the best of Italian food such as pizzas baked in a wood-fire oven. The chef also prepares smaller portions for the little ones. They have the best time in the restaurant's garden with a basketball court and a trampoline.
6 – A few Mallorcan specialities
You can't go to Spain without eating tapas! These consist in serving typical meals in smaller portions so that you can taste everything on the menu without fearing an overdose.
One of Mallorca's specialties is the sobrassada, a pork sausage with mild red pepper which you can eat hot or cold. Try it with the delicious Mallorcan bread.
The arrós a banda is similar to paella, which is more typical of continental Spain. It is a dish with rice boiling in a broth with pieces of fish.
Children's favorite in Mallorca is the ensaimada, a light spiraled puff pastry which can be stuffed with cream or chocolate and can be eaten for breakfast or dessert.
7 – The island most beautiful beaches
Located close to a nature park, Cala Mondrago beach offers white sand and crystal blue water. It is also famous for its little coves, the ideal scenery for you holiday pictures.
Only 40 minutes away from Palma, Es Trenc beach is one of the largest on the island. Right behind it is the Salinas site where fleur de sel is collected. You can tour the site with a guide and should book in advance if you want the tour in English.
Cala Formentor beach is located in the north of the island but it is definitely worth a detour! Spend the day splashing around in the water and seize the opportunity to rent a jet-ski or a pedal boat.
Run away from the city and dive into the nature on Cala Mesquida beach, northeast of Mallorca. It is among the most beautiful beaches on the island and definitely Little Guest's favoritet!
Traveling with teenagers? Check out the Playa de Coll Baix! Put on a pair of trainers, bring a bottle of water and trek to this splendid wooded cove !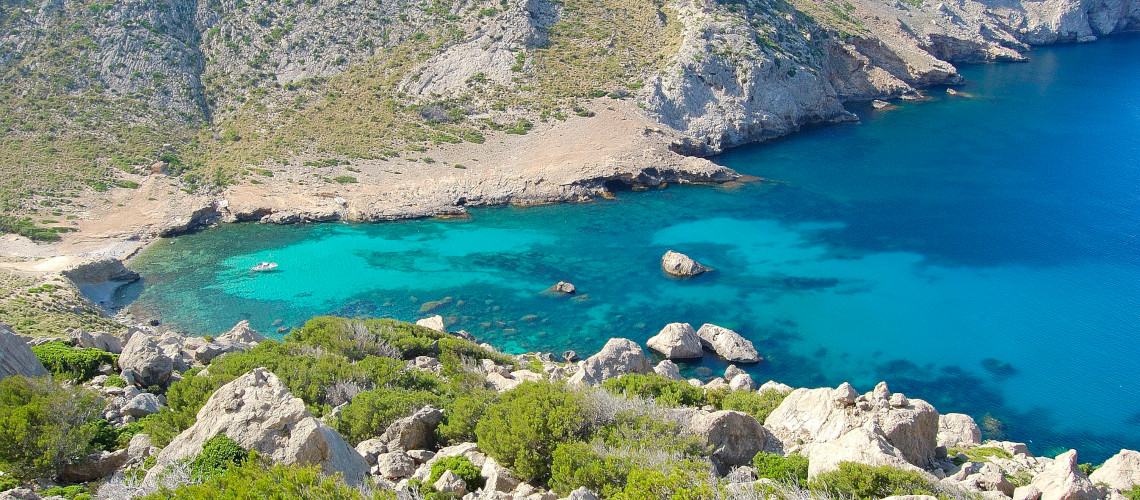 Cala Mondrago beach: one of the most beautiful beaches of the island
8 – Moving around
Renting a car is undoubtedly the best option to discover the island of Majorca. It will allow you to reach the prettiest beaches in the north and south, no matter where your hotel is located. The main agencies (Europcar, Sixt, Avis, etc.) are located at the airport and in Palma city. However, parking spaces in and around Palma are quite expensive and fill up quickly, so it's advisable to start early if you want to find a free place along the Passeig Marítim.
The city of Palma has a relatively good bus service. Lines 15 and 25 also provide access to the surrounding beaches. The price is 1,50€ per ticket (bought from the driver).
If you rarely travel, you can also count on the taxi service. It's about 5 to 7€ for pick-up and about 0.50€/km. Services such as Uber are still absent from the island.
9 – Weather and climate
Majorca is a particularly popular destination for summer holidays, the hot season extends from June to September. During this period, the sea water is at a pleasant temperature and allows swimming. However, it's recommended to schedule children's naps after noon, the sun being strongest between 12 P.M. and 3 P.M.
In off-season, the months of March to May also enjoy pleasant temperatures and bad weather is rare. In addition, it avoids the high tourist numbers experienced during the high season.
Autumn and winter are characterised by cooler and wetter weather, although Majorca generally enjoys around 300 days of sunshine per year. However, this is a period to avoid: activities on the island are more restricted and most bars and restaurants close during this period.
10 – Good to know
If you abhor crowds, be sure to book your off-season vacation. Indeed, travel blogs are unanimous: July and August are the months  when a big number of tourists arrive and the beaches are sometimes overcrowded.
The Spaniards live according to their own schedules, which can sometimes surprise the uninformed tourist! They are of course adepts of the after lunch siesta (nap) and it's not uncommon to find shops and some restaurants closed from 12pm to 3pm (or even 4pm). Similarly, the locals often go out to dinner around 9pm to 10pm and this can have an impact on the opening time of a restaurant.
Families will prefer to avoid the ultra popular beaches such as Cala d'Or or Cala Gran. Although beautiful, they are mostly visited by groups of young tourists who come to celebrate and enjoy the well-known Majorca's nightlife.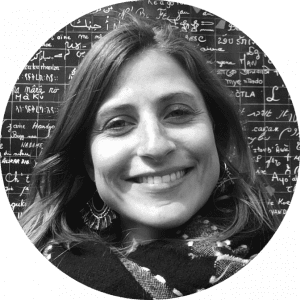 Vic, 25 years old, globetrotter passionate about literature, from Liege, Belgium