Rome is one of my favourite European cities, so visiting that city alongside my kids is always a pleasure. There is a little indefinable something in this city that makes life more beautiful; a natural delight that adds magic to every moment. We always feel good there as a family and I hope to make you feel the sweetness of this city that has a very special atmosphere and is full of attractions to delight the entire family.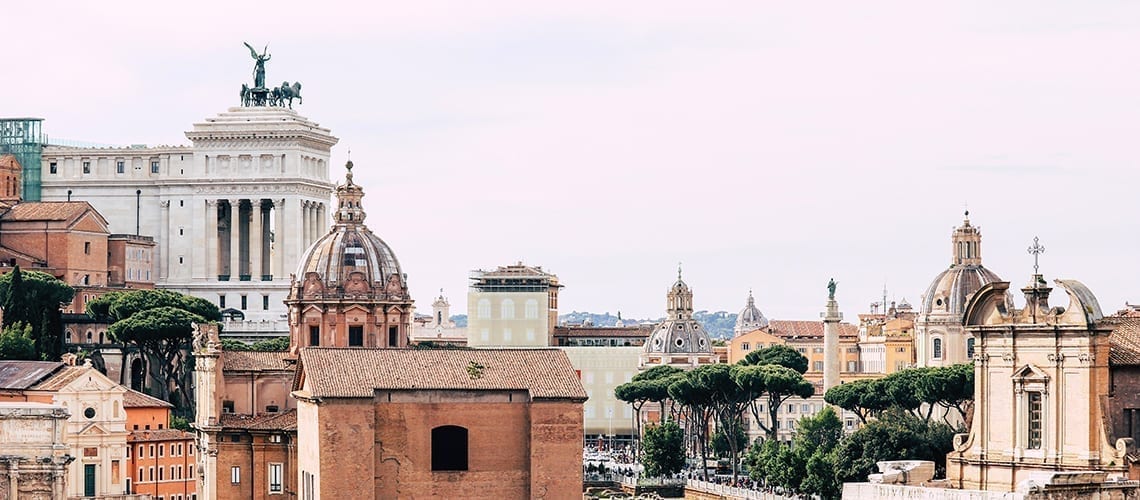 There is nothing like a favourite season, when it comes to visiting Rome, like everywhere else in Italy! Summer is of course a pleasant period to enjoy the city atmosphere until late at night, but the place is usually more populated, and the days can be very hot. Thus, if you can, it's preferable to visit during spring or autumn and why not during winter when the light, duller as it is always during this period, brings another dimension to picturesque alleys. Well wrapped up, the magic equally unfolds itself here! Rome is a city that is full of cultural treasures and what we appreciate about this city is that you will always find something to explore in here, regardless of the children's ages. However, make sure you do not strive to overdo these things, but rather mix your activities wisely. Furthermore, you should constantly keep in mind that Italian gastronomy is always a big hit to the little ones.
Rule number 1: in Rome, you need to walk!
The soul of the city can only reveal itself to you when you get lost aimlessly in the Trastavere or Monti alleys. Nothing is worth more than a day spent wandering from place to place between churches and fountains. Adopt, therefore, the Slow Attitude which I often talk about, and select a few sites that will be appealing to the entire family. For the others, the truth is, you will be revisiting Rome for them! For metro addicts, however, there is a day or three-day pass that can be purchased at metro ticket machines, the tobacconists or the newsstands.
Here is a selection of places that you will appreciate as a family, there is something for everyone, for all tastes and for all ages.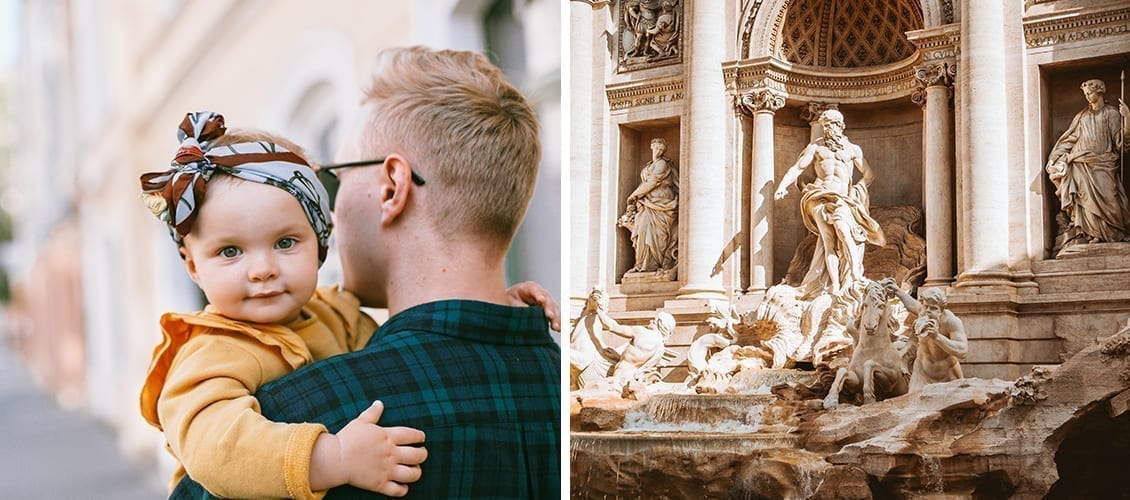 With toddlers
If you are traveling with toddlers, there is a Roman museum that will enchant them, The Explora Museum. On its program, fun and educational exhibitions, all kinds experiences and guaranteed amazement. For a small overview of the festivities in pictures, check out via the following link! The visits are fun and interactive, around scientific or historical themes. A good moment of relaxation for the little ones.
A few streets from the museum, children will enjoy having fun in the magnificent Villa Borghese Park. Large spaces wherein to frolic, a charming boat or a pedal boat ride on the artificial lakes or the small lagoon…. It just paradisiacal. The 80 hectares of this 17th-century park located in the city centre are a real haven of peace. At the eastern end of the park, the Borghese Gallery, built by Cardinal Borghese, is home to many rather spectacular works of art including the famous Apollo and Daphne sculpture. To the north, the Bioparco, Rome's Zoo. This space, which is over a century old, is now responsible for protecting and studying endangered exotic species. This is therefore far from the classic zoos with cages. Here, the spaces are mostly open and protected by ditches rather than bars.
For lunch, two options are open to you, either you entreat yourself to an improvised picnic in the park or enjoy a short stop at the Caffè delle Arti Cafeteria, a pleasant and bright spot in the heart of the park.
In the immediate vicinity of the park, you will get to discover Piazza di Spagna, one of the city's main pedestrian squares, with its monumental staircase of 138 steps. Here too, the little ones can let off steam before getting carried away by the stupefying views. A little race is needed to find out who will be the first to reach the obelisk that overlooks the square…
As you head south, you will discover the famous Trevi Fountain. As tradition dictates, children always like throwing two coins into it, with their backs facing the water. Note, you don't have to be too economical, you really need to throw in two coins, one coin for making a wish and the other coin for the grace to one day return to Rome in the same company of people. This place really lives up to its reputation and if you can, I will advise you to check on this spot early in the morning before the crowds start rushing in, or in the evening when it is dark. I know it is not easy with little children but if you get to wake up a little too early, you should probably envisage this option…
And if this activity has whetted your appetite, there is an excellent Gelateria, a few steps away, which offers a wide selection of homemade ice creams. I trust your children to choose their favourite flavour, but if you like ginger, I strongly recommend that you choose this original flavour. Il gelato di San Crispino. Via della Panetteria, 42.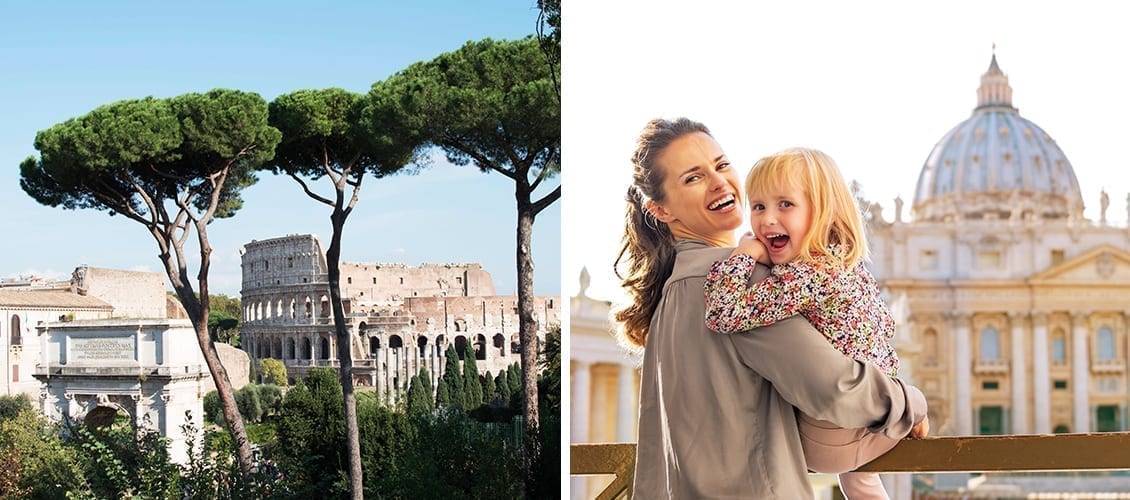 For the entire family
The following activities are for the entire family and can also be carried out, even with little children in baby strollers.
Rome is proud of its rich ancient past and here, there are impressive remains to be explored. Watch out though, there are many of such remains! So, in order to avoid cultural overdoses, I advise that you only select one or two monuments.
The Palatine Hill, one of the seven hills in Rome, is home to the Roman Forum and the Colosseum. Both these spots can be great playgrounds for children because they offer large spaces wherein children can roam about freely. The life of gladiators always fascinates children, so this is an opportunity for them to discover it in situ. Combined tickets and No Queuing tickets can be booked in advance on the official website.
You can also get to admire the Circo Massimo, a track that was dedicated to chariot racing. And to get in the mood, why not watch the movie « Asterix and Obelix against Caesar » with the family before flying to Rome?
After these historic visits, you can go and enjoy a good ice cream at a Cioccogelateria glacier. It's just nearby and it's a paradise for ice cream and chocolate lovers. Venchi, Via Degli Orfani,  87
For the next stop, let's remain in the neighbourhood, and head for one of the city's oldest traditions, La Bocca della verità. This ancient bas-relief sculpture on marble looks like a mask with an open mouth. The legend has it that the mouth eats the hands of those who tell lies. Will your children dare to put their hand in this mouth? Piazza della Bocca della verità, 18.
Here you are, very close to the Tiber, the river that runs through the city and gives it all its charm. From its banks, you will be able to regularly observe rowing team training and the spectacle is always worth looking.
I advise you to cross the Tiber just after visiting this mysterious mouth in order to explore the very typical district of Trastevere. You know, the one where it feels good to get lost in order to be able to appreciate the sweetness of the Roman way of life…
And to get it done with the old stones, a little final monument, the Vittoriano, erected in honour to Victor Emmanuel II, whose external appearance strangely looks like a typewriter. It's worth mentioning that this small effort will not be in vain because right next to this monument is a very beautiful toy store, Little Big Town which will give a smile to the entire family. Via Cesare Battisti, 120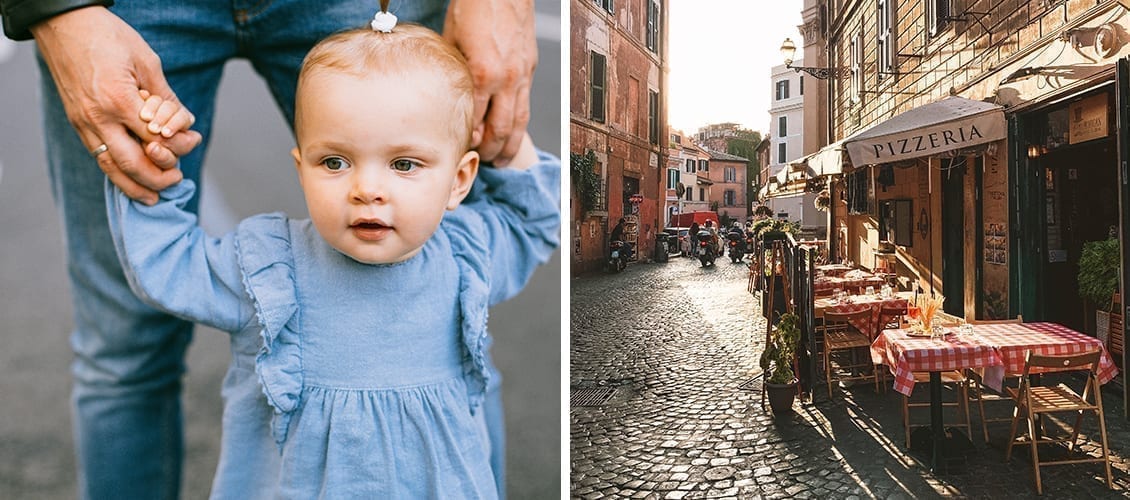 To feed your eyes to the fullest
Here are some other ideas for family walks to fully immerse yourself in Rome's special spirit.
Climbing to the top of Saint Peter's Basilica. From there, you will enjoy stupefying views over the city.
Blending in with the crowd of housewives who go to the market every morning both for their shopping and to chat! I recommend the Campo de 'Fiori market, one of the biggest and busiest in the city.
Placing yourself at the centre of the Pantheon and admiring its huge 44-meter-diameter open dome, which gives out some very special lights.
Sunbathing like a true Roman on the terrace of Caffè Barocco, in Piazza Navona to admire the three magnificent fountains.
Visiting Piazza San Eustachio and looking for the animal that perched on top of the church that goes by the same name. And seizing the opportunity to take a short break to buy coffee at Caffè San Eustachio, which is renowned worldwide.
Taking a gourmet break at Caffé Roscioli. Rome's must-see trendy address, which was recommended to me by a renowned Italian Michelin-starred Chef during a news story on the city. Roscioli is available in three locations a few meters apart. Antiquo Forno, a bakery which, for four generations, has worked exceptional varieties of wheat and enchanted the taste buds of the Romans. You won't be able to stop yourself from being swept off your feet by these fragrant loaves as they are being taken out of the wood oven. This is undoubtedly the most beautiful address in the city when it comes to bread-making. Furthermore, for a little gourmet break around a divine Ristretto or a Cappucino accompanied by some sweet delights, you can head for the Roscioli Coffee Shop. And right next to it, the Roscioli wine bar restaurant, wherein you can savour a Mozzarella di Buffala burger and the best Pasta e Fagioli in Rome! What a gem of an address this is! Via dei Giubbonari, 21
Outside Rome
If the duration of your stay permits you, then, I will strongly recommend that you make one or two escapades outside Rome.
Get away from the noises of the city for a day, to discover the magnificent Villa d'Este in Tivoli, on the outskirts of Rome. This architectural masterpiece is UNESCO listed and can be reached by metro and bus.
Take the train to the beaches of Ostia to enjoy a few hours with your family on the water's edge.
Discover the Cinecittà amusement park dedicated to cinema. You will be able to enjoy some beautiful shows there.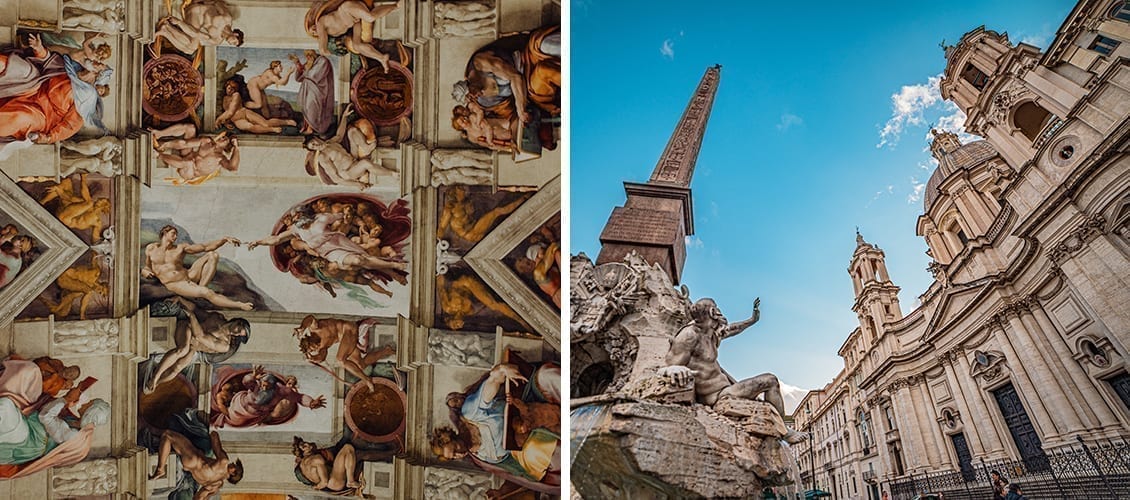 The ineludible Vatican
Oh yes… I forgot to tell you about the Vatican! This magnificent little country within the city is, of course, a must-visit address in Rome, however, there are always a lot of people and the visit can be very long for the young children. It is therefore important to book in advance, in order to avoid the endless waits.
If you organize yourself properly, the visit can be completed within 2 hours. I recommend, of course, that you pass through the Sistine Chapel, a real little jewel of the 15th century, and walk through the magnificent flower gardens.
To prepare for your tips
Cartoville Rome
Lonely Planet Guide: Rome. Itineraries with Alix which contains themed walks for children; a veritable gold mine.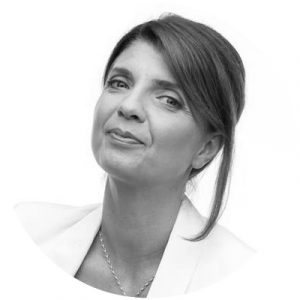 Catherine, married, Mother of Justine, from Paris