Winter can be a time to hibernate or enjoy the cold. But there are some guaranteed winter sun destinations to ponder before winter comes.

A few tips
How to choose a vacation destination?
Do not choose a vacation destination based on price. If you do this, you will most likely have to stay in the middle of nowhere and eat at all fast-food restaurants. Be sure that there is a variety of activities available so that your trip isn't dull. It's also important to know what time it gets dark, so you know when to go back outside if you are visiting a location with limited sunlight.  Also, be sure that the temperature is at least 50 degrees Fahrenheit or warmer during this time of year.
How to achieve your amazing dream vacation?
To achieve your unforgettable dream family vacation, you need to figure out where you want to go, when you want to go, and how much you are willing to spend. Once you do this, it's time for some research. There are a few things that need considering in your search:  For example, what does the off-season look like? What can you expect your money to buy at each destination? How long do you have to travel? Then, with all this in mind, you will be ready to make the most of your trip.
Senegal
If you're looking for a guaranteed winter sun destination, then look no further than Senegal. The country's warm and sunny weather means that it has become an increasingly popular holiday choice in recent years. At the same time, the fact that it remains largely undiscovered makes it all the more appealing to those who want a truly authentic experience. So whether you're a fan of the beach or would rather explore some local culture, Senegal offers something for everyone.
The weather of Senegal
The weather in Senegal is generally warm and sunny with two seasons, the rainy season, which runs from June to October, and the dry season that lasts the rest of the year. During this time, you can expect temperatures to reach up to 30 degrees Celsius during the day before dropping at night. If you want guaranteed winter sun, however, head over to Dakar between December and January, when temperatures are around 25 degrees Celsius during the day and drop to 15 at night.
Where to stay with kids in Senegal?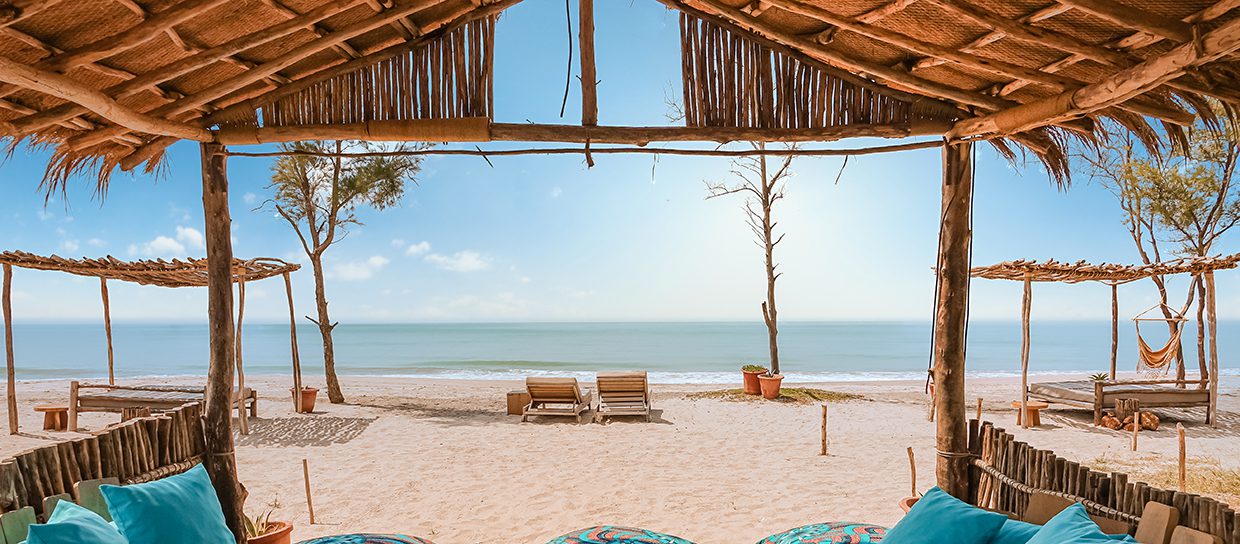 There are many hotels in the country that feature child-friendly facilities. One such example is Yokan Lodge which offers an outdoor swimming pool, a private beach, a spa and, of course, a wonderful kids' club!
Activities to do in Senegal
There are so many things to do in Senegal. The country offers a wide variety of activities for visitors, from adventure sports to long walks on the beach, spending time at local markets, to tasting the very best food.
Seychelles
Seychelles is the perfect place to escape the cold weather back home. With no actual land in sight, this island paradise comprises more than 100 small islands and offers countless white sandy beaches with crystal-clear waters. The country's location near the Equator means that it has a tropical climate year-round, meaning visitors can enjoy warm temperatures without worrying about the frigid cold. If you're looking to get away from it all, check out North Island. This is Seychelles' most remote island, and you can only reach it by helicopter or boat.
The weather in Seychelles
The Seychelles archipelago consists of 115 islands, and it's off the coast of East Africa. The tropical weather of these islands makes them among one of the best summer destinations globally. Still, their location also guarantees winter sun for those looking to escape Europe's cold season.
Where to stay with kids in Seychelles?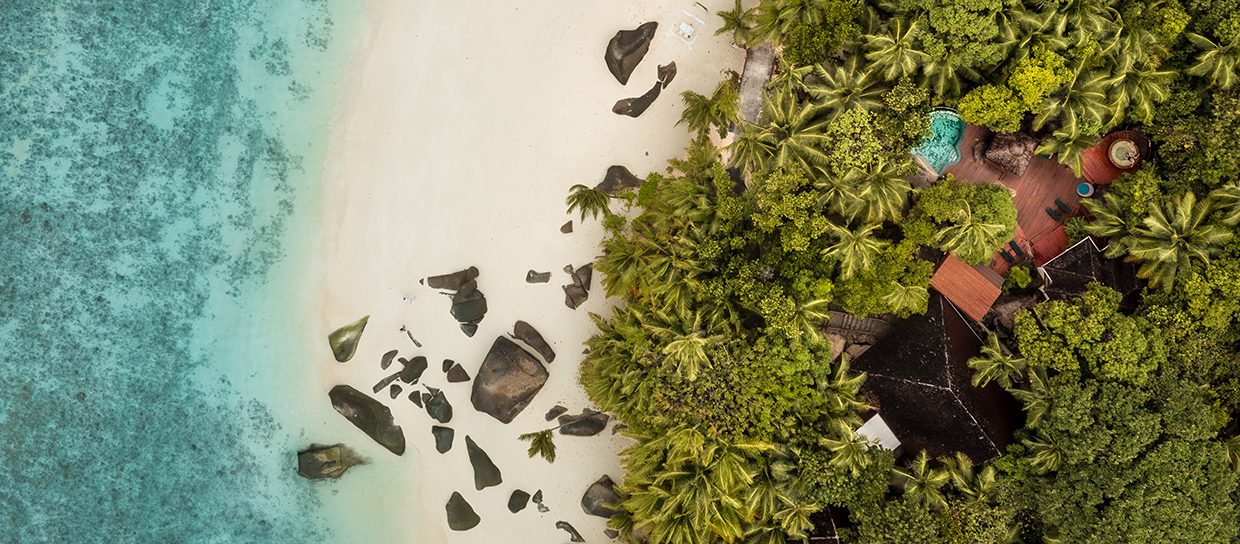 Between rainforest, turquoise waters and white sandy beaches, Silhouette Island is considered one of the most important biodiversity sanctuaries in the Indian Ocean. The Club Med Seychelles ***** has taken advantage of this exceptional location to offer guests an incredible range of family-friendly activities and services while taking care to respect the surrounding nature. On the agenda: a superb kids' club, a great babysitting service, and an incredible spa.
Activities to do in Seychelles
Seychelles is one of the most famous islands globally with its incredible beaches, white sands, and clear water. However, it is most famous for its diving opportunities as there is a wide range of sea life to see. You can do many things on a Seychelles holiday, from snorkeling and scuba diving to visiting the Curieuse Marine National Park.
Curacao
Curacao is a small island in the Caribbean Sea, roughly 20 nautical miles north of Venezuela. As one would expect from an island in the Caribbean, Curacao enjoys sunny weather all year round. Temperatures are not too cold in winter and never reach scorching heights during the summer months, making it an ideal place to visit at any time of the year. Curacao is one of five islands that make up The Netherlands Antilles, an autonomous country within the Kingdom of the Netherlands.
The weather of Curacao
Most of the time it's sunny with very little rain.  The average is just two rainy days per month, and most rainfall occurs during the summer months. As a result, Curacao enjoys more than 300 sunshine hours each year.  That adds up to almost 60% of possible sunshine.
Where to stay with kids in Curacao?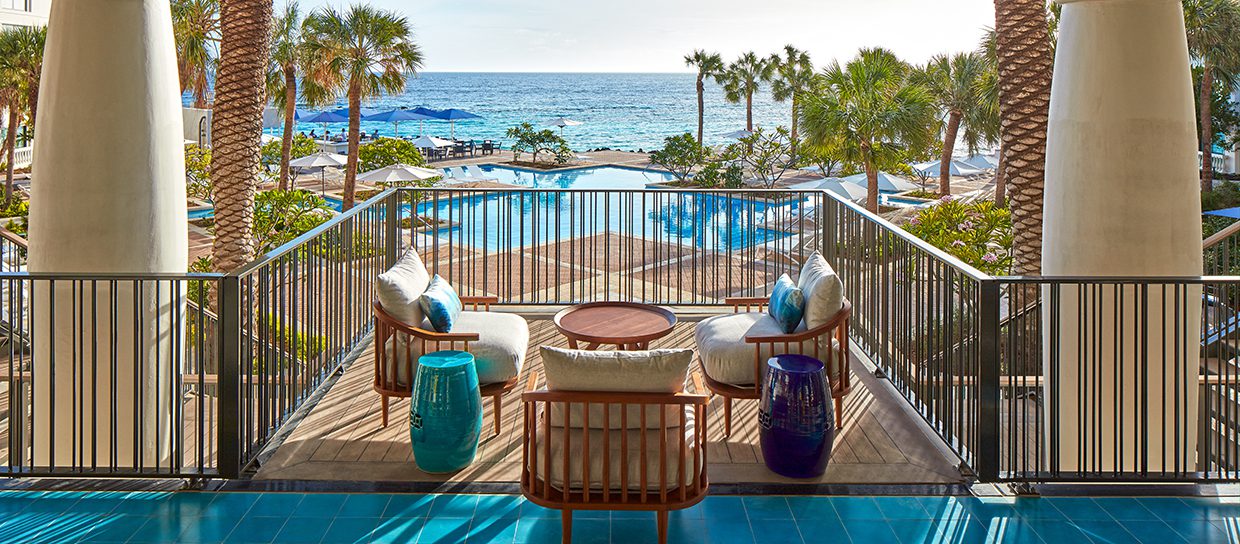 When you plan a trip to Curacao, one of the best places to stay with kids is at Marriott Curacao *****. Discover the beautiful Hato Caves, enjoy the beauty of the nearby beaches with your family, especially the Blue Bay beach, which is well known toscuba divers, or work out on a family hike. Even if you're more of a homebody, the resort has an impressive array of activities for the whole family. Your kids will love the resort's awesome kids-club, where they'll meet their best vacation friends from around the world. Families will appreciate the all-inclusive option perfect for a worry-free vacation.
Activities and things to see in Curacao
Many of the most popular activities in Curacao are available throughout the year. You can enjoy snorkeling, kayaking, and scuba diving during any month of the winter season. If you prefer to stay on land while exploring this tropical paradise, hiking is ideal for appreciating its beauty. The island's north shore is particularly famous for its stunning waterfalls and greenery.
Dominican Republic
The Dominican Republic is a small island, but there are many ways to enjoy it. With its fantastic weather, you will find the perfect spot for sunbathing and swimming all year long. The Dominican Republic is one of these destinations that allows you to spend time in the water, even during winter.
The weather of the Dominican Republic
The Dominican Republic's temperate climate is warm, with humid summers and cool winters. But, of course, the Caribbean nation offers plenty of sunshine year-round – averaging roughly 300 sunny days per year. The temperature averages between 70°F to 90°F during this period with little rainfall or precipitation.
Where to stay with kids in the Dominican Republic?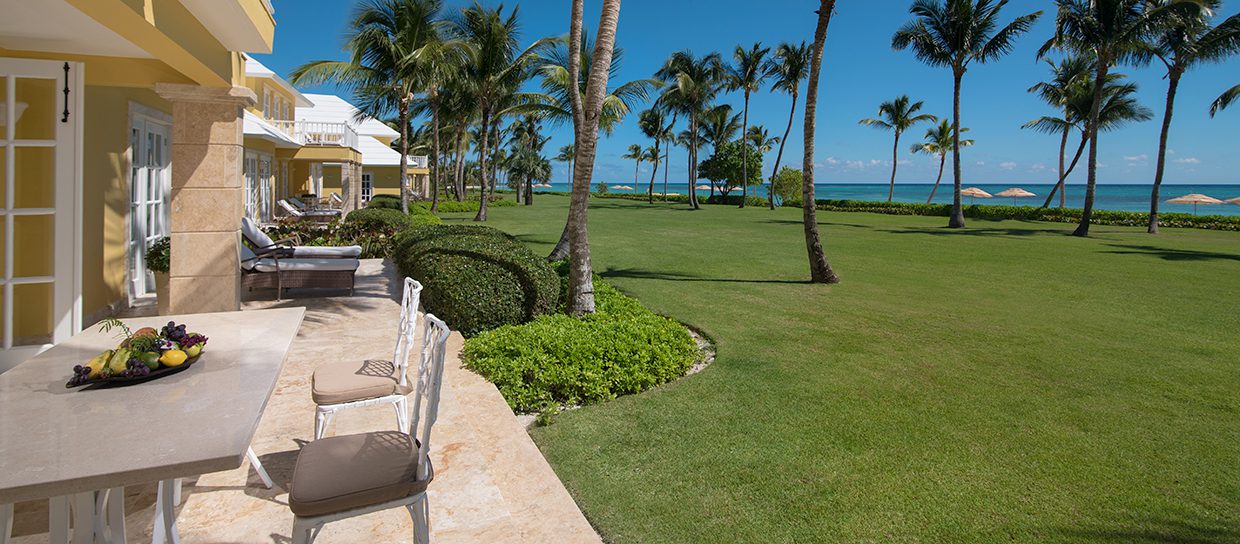 Little Guest presents one of the most beautiful hotels in Punta Cana: the Tortuga Bay Hotel at Puntacana Resort & Club *****. Located in the heart of an ecological reserve of more than 600 hectares with miles of private beaches, this establishment is perfectly integrated into its environment. Villas and suites with views and direct access to the ocean, refined cuisine, an exceptional 27-hole golf course, a Six Senses spa for wellness breaks in expert hands, a sublime swimming pool, and a host of water sports possibilities, this is truly a dream pied-à-terre to discover the Dominican Republic!
Activities to do in the Dominican Republic
Explore the underground rivers in Jarabacoa: With more than 30 km of navigable subterranean galleries, these mysterious caves are a fantastic place to spend some time. The valleys surrounding them boast beautiful waterfalls and cascades that will leave you speechless. Go on an adventure in Santo Domingo: The capital city of the Dominican Republic will enchant you with its colonial architecture, beautiful plazas, and cobbled streets. Hire a bike to explore the most exciting parts or simply wander around on foot – there is so much beauty in this place that it's impossible not to be fascinated.
Dubai
If you're looking for guaranteed winter sun and a chance to test out that new bikini, then look no further. Dubai is one of the world's most desirable holiday destinations with everything from extravagant hotels, luxurious beaches on private islands, thriving nightlife, shopping malls with some of the best brands in fashion, plus miles of desert adventure.
The weather in Dubai
There is no such thing as a bad time to visit Dubai, but the winter season in the desert city can be pleasantly warm and dry. Temperatures range from an average low of 75°F and highs around 104°F.
Where to stay in Dubai?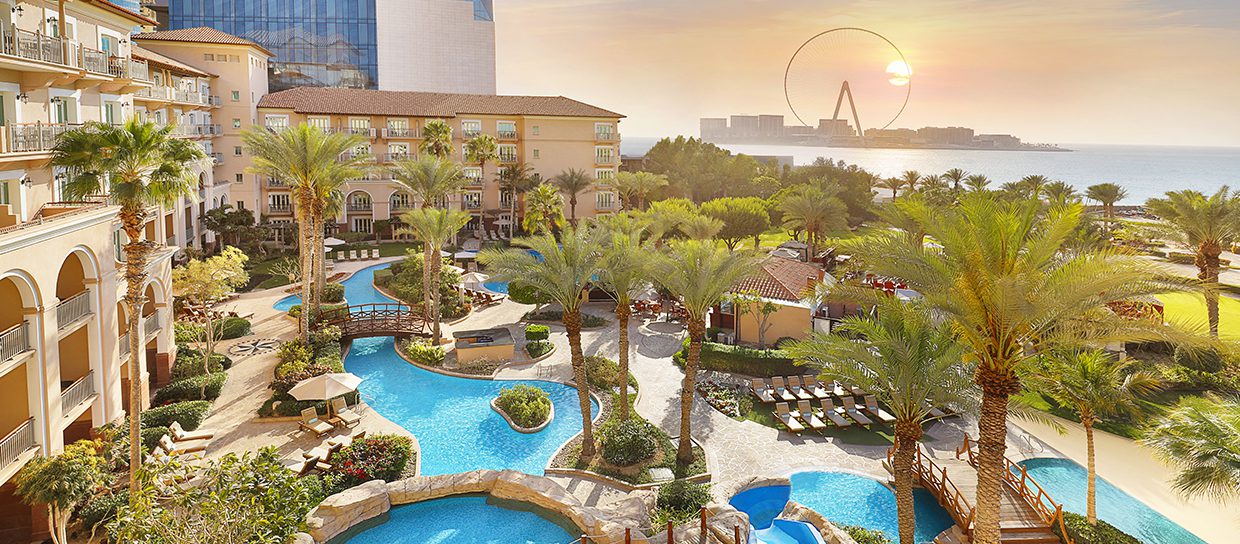 The Ritz-Carlton Dubai ***** is all about glamour, wellness and comfort! Nestled between beautiful white sandy beaches, incredible luxury boutiques and the picturesque Dubai Marina, this welcoming hotel and its lush gardens offers upscale amenities for families looking for a vacation that combines both relaxation and new experiences. Let us introduce you to this extraordinary hotel and join us in discovering its private beach, extraordinary pools, spacious rooms and suites during your dream family vacation.
Activities to do in Dubai
Dubai's iconic skyline is a must-see, including the world-famous Burj Khalifa. The longest indoor ski slope in the world is at Mall of Emirates and an ice rink, and Ski Dubai mountain peak. In addition, Dubai offers a wide range of activities for families, couples, and groups. From desert safari's to dune bashing adventures through the Arabian Desert on ATVs or Quad bikes, you can truly experience Dubai in all its glory.
Reunion Island, France
The island of Reunion is in the Indian Ocean, east of Madagascar. It is a French overseas department and therefore part of France. There are direct flights from Paris to Saint-Denis on the coast where most people choose to stay when visiting this fascinating destination.
The weather of Reunion Island, France
The climate here is tropical, with minimal temperature variation. The average annual rainfall is about 50 inches, and the temperature rarely drops below 60 degrees Fahrenheit or goes above 80, so it's perfect for a winter break.
Where to stay with kids in Reunion Island, France?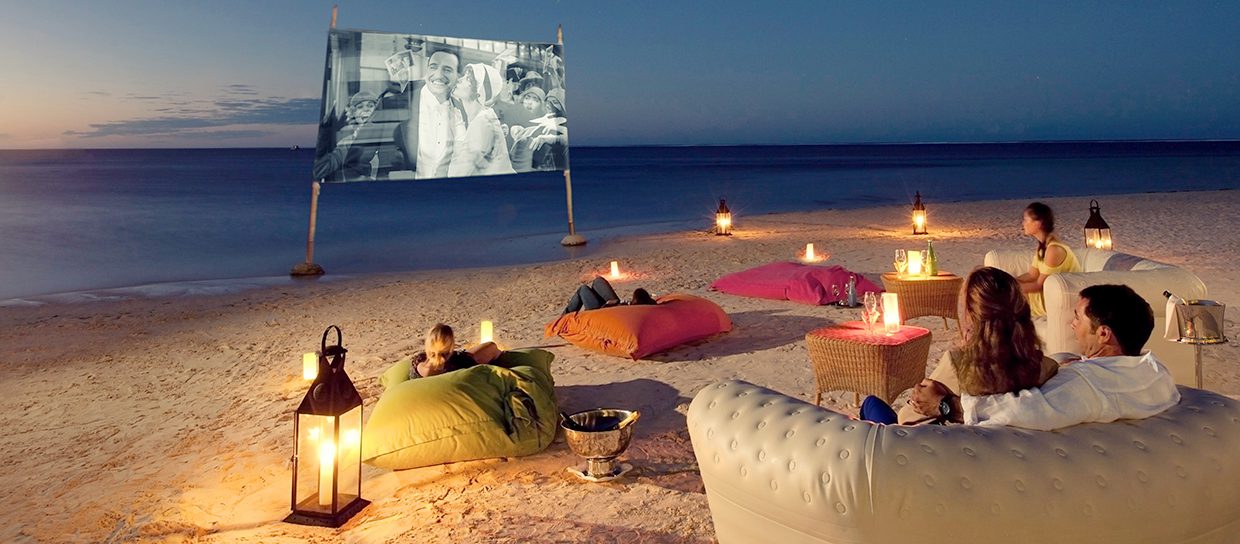 The best place to stay with your children on Reunion Island is undoubtedly the LUX* Saint Gilles Resort *****. Bordered by the Indian Ocean, the hotel boasts direct access to the Hermitage beach, which stretches over 7 km of fine white sand and azure waters (reaching 30°C); making it the largest beach on Reunion Island. It is also considered to be one of the most beautiful beaches on the island. The lagoon is part of a nature reserve and is protected by a coral reef. You can enjoy unforgettable film evenings by the ocean, or book a helicopter flight over the island! It is in this authentic atmosphere, and this sublime setting, that LUX Saint-Gilles awaits you for a luxurious family stay.
Activities to do in Reunion Island, France
Enjoy the natural beauty of Reunion Island: explore its beaches, mountains, and rainforest. The island is home to many national parks and nature reserves which are great locations for hiking and exploring. Besides, there's nothing more exhilarating than waking up at dawn to catch the rising sun over the peaks. In case you didn't know, La Réunion is famous for its scenic beauty and volcanic landscapes.
There you have it! Six fantastic guaranteed winter sun destinations to consider when planning your next holiday. Of course, if you're looking for guaranteed sunshine and blue skies, consider heading south this season – but if the idea of a beach vacation is unappealing or far too risky, why not head somewhere with fun things to do whatever the weather?
Have a wonderful holiday with Little Guest!