For many people, vacations mean a change of scenery, in summer and winter alike! Contrary to popular belief, this doesn't necessarily mean traveling to the other side of the world, as living in Europe is an incredible opportunity. Whether you're a family looking for adventure, relaxation or discovery, there are countless family destinations waiting for you less than 4 hours by plane from Paris. These countries offer everything you need: fun for the kids, relaxation for the parents and culture for all. So pack your bags, as we present the 5 must-see family destinations where you can book your memorable vacation.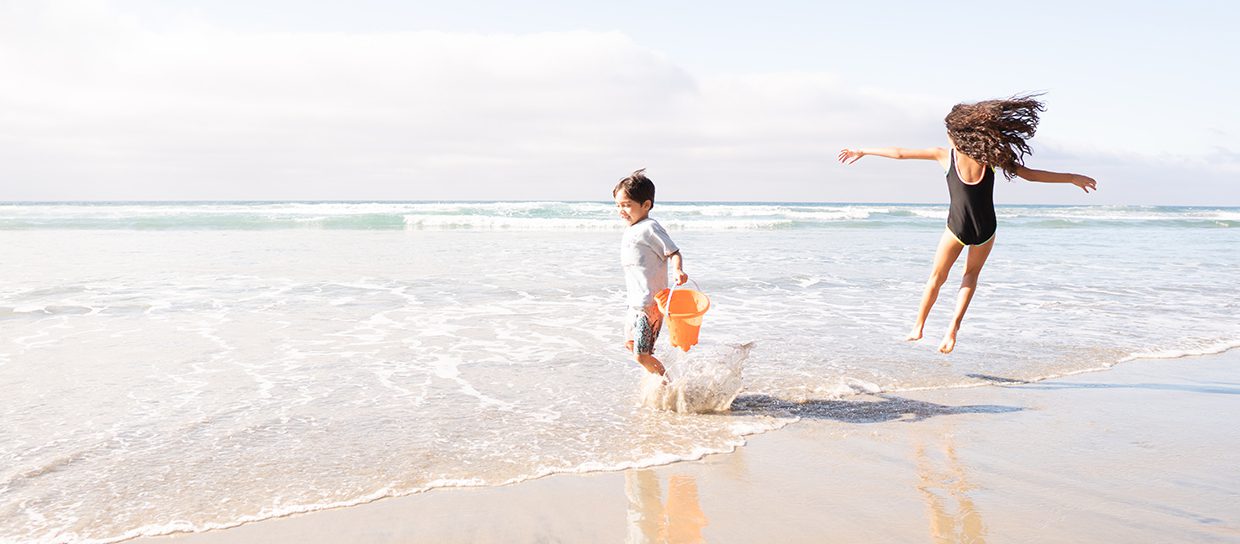 Air travel requires a certain amount of organization and patience, especially when children are involved. While Little Guest has already given you its advice on how to travel by plane with a child, the easiest solution for most parents is to opt for short flights, and we totally understand! That's why we've put together a list of the top 5 kid-friendly destinations within a 4-hour flight of Paris, for the whole family to enjoy!
1 – Marrakech, Morocco
Family travel to Morocco is becoming increasingly popular, and for good reason! This destination, just 3 hours 20 minutes from Paris, is full of life and flavor. Its warm and hospitable people will welcome you into their country as if you were their own family, the marvellous landscapes ensure an instant change of scenery, and the spicy and new flavours will tantalize your taste buds. In short, it's the perfect place for your next family holiday with your children, a place of discovery and sharing.
Why visit Marrakech as a family?
The bustling capital of Morocco, Marrakech is easily accessible from its international airport, Marrakech-Ménara Airport (RAK). The red city has plenty to offer you and your family during your stay. Whether you like the hustle and bustle of the city – Djemaa el Fna Square is just the place for you – or want to recharge your batteries in the heart of nature – head for the Ourika Valley for an unforgettable hike – a family holiday in Marrakech is an excellent idea!
Where to stay with your family in Marrakech?
Little Guest brings you the 5-star kid-friendly Hôtel & Ryads Barrière Le Naoura *****, located in the heart of the medina. Make no mistake, the hotel promises absolute peace and relaxation! In fact, the sublime rooms and facilities are nestled in the heart of a Mediterranean garden surrounded by towering walls. Enjoy some family time at the spa (yes, children can enjoy it too, after a rewarding day of discovery!
How do I get to Marrakech from Paris by plane?
The easiest and most common way to get to Marrakech from Paris is to fly from Paris-Charles de Gaulle airport (CDG) or Orly airport (ORY) to Marrakech-Menara airport (RAK). Several airlines, such as Air France, Ryanair and Royal Air Maroc, operate direct flights to Marrakech. Flying time is around 3 to 4 hours.
2 – Ibiza, Balearic Islands
The lilting name of the Balearic Islands immediately conjures up an idyllic setting. Heavenly beaches of fine sand, crystal-clear, calm, shallow waters, seaside towns full of harbor restaurants and souvenir stores… and in the end, it's the vacations we love! Whether your family is the type to relax in the shade of a beach umbrella, take in the picturesque scenery or enjoy water sports, the Balearic archipelago is the perfect destination for families with children!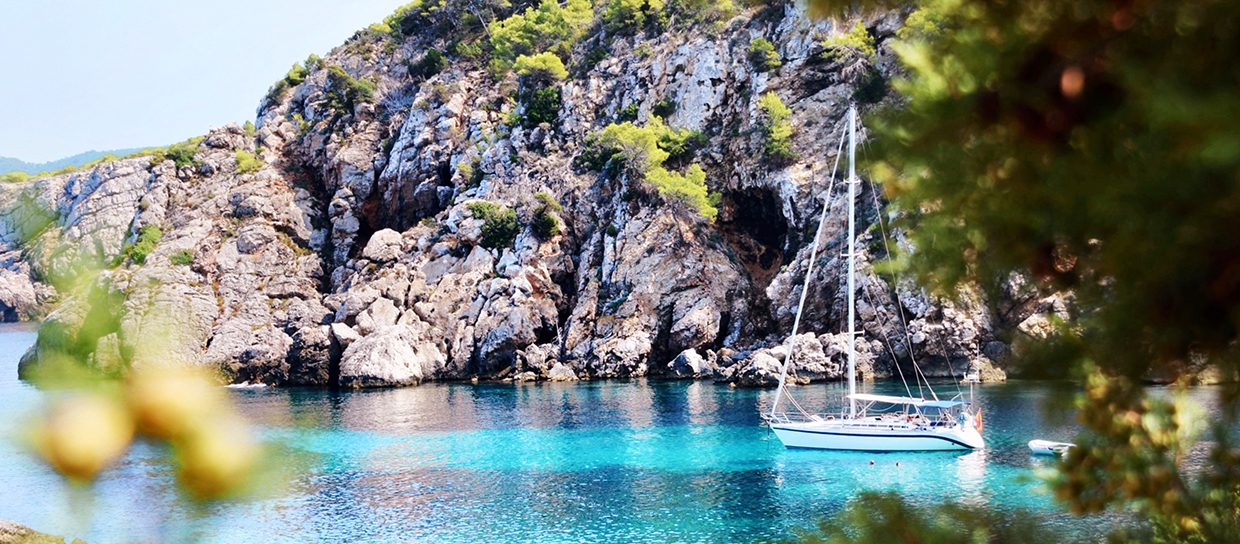 Why visit Ibiza with your family?
Ibiza isn't just the island of artists and hippies, it's also a destination that's increasingly attracting families in search of a change of scenery. Yes, Ibiza is an island with more to offer than you might think. Its rich historical heritage and landscapes dotted with garrigues and pine forests make it a must-visit destination. Discovering Ibiza as a family is therefore recommended and even encouraged! On the program: exploration of Unesco World Heritage sites such as the Sa Caleta archaeological site, comforting culinary discoveries (Coca de trampo and ensaimada) and fun aquatic activities!
Where to stay with your family in Ibiza?
A luxurious estate dedicated to escape, well-being and sharing, the Six Senses Ibiza hotel ***** is a pearl in our Little Guest catalog. In addition to its luxurious rooms and suites, the establishment offers numerous pools for relaxing, a kids' club, a babysitting service, 4 gourmet restaurants, a heatlhy juice bar, yoga classes and many other family activities such as paddle, mountain biking and diving.
How do I get to Ibiza from Paris by plane?
The most common way to get to Ibiza from Paris is to fly from Paris-Charles de Gaulle airport (CDG) or Orly airport (ORY) to Ibiza airport (IBZ). Many airlines operate direct flights to Ibiza, including Air France, easyJet, Ryanair, Vueling and others. Direct flights generally take between 2 and 2.5 hours.
3 – Sardinia, Italy
Need a break? Head to Italy to (finally) master the art of La Dolce Vita. This country, renowned for its gastronomy and heritage, is full of places to visit with your children: it's impossible not to love it, or to get bored! Among the most popular regions with tourists are Tuscany and Puglia, two unspoilt regions that are a pleasure to discover with the whole family. But our particular favorite is Sardinia!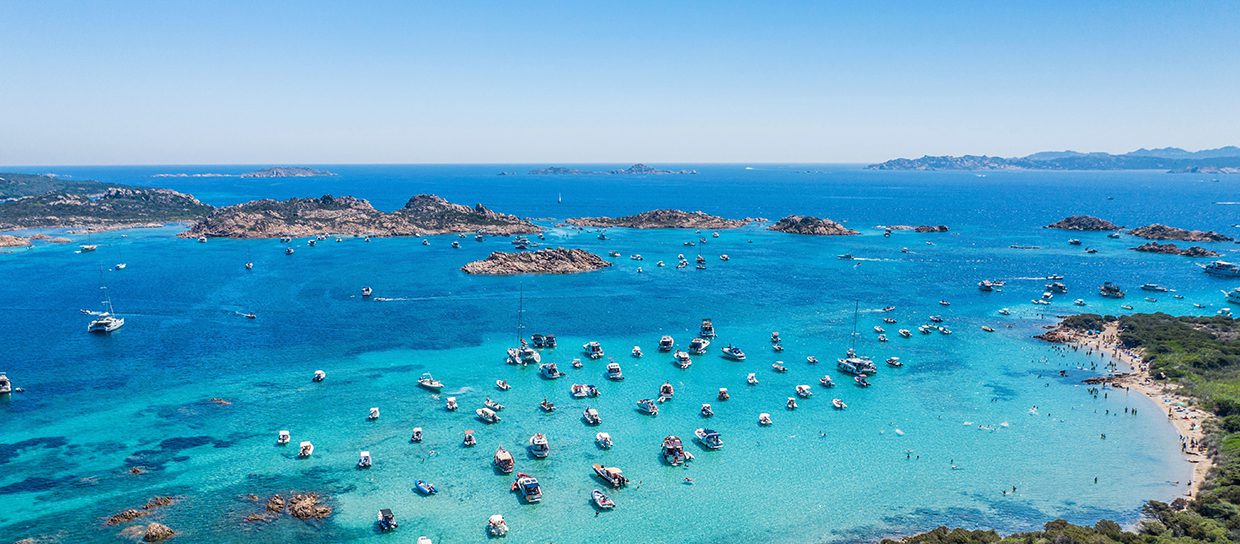 Why visit Sardinia as a family?
So, today we're taking you to Sardinia. This resplendent and mythical island is one of the 5 Blue Zones, where the longevity rate is particularly high. The explanation behind this fun fact? A rich family life, rugged landscapes and gourmet cuisine! The Sardinians know what's best for them, and invite you into their land as if you were one of their own!
Where to stay with your family in Sardinia?
Subtly integrated into the natural curves of the landscape, the Arbatax Park Resort & Spa Suites del Mare **** is located on the east coast of Sardinia. The resort is home to a wealth of flora and fauna, enough to enchant (grown-up) children. The luxurious hotel offers its little guests a babysitting service, a kids' club, a teens' club, as well as many fun activities such as cooking classes and hiking! Parents, meanwhile, can enjoy a relaxing moment together at the spa, by the pool or play a game of tennis on the private court.
How do I get to Sardinia from Paris by plane?
To reach Sardinia from Paris, book a flight from Paris-Charles de Gaulle airport (CDG) or Orly airport (ORY) to one of Sardinia's airports. Sardinia's main airports are Cagliari-Elmas (CAG), Olbia-Costa Smeralda (OLB) and Alghero-Fertilia (AHO). Many airlines operate flights to Sardinia, including Air France, Ryanair, easyJet and others. Direct flights generally take between 1.5 and 2 hours.
4 – Algarve, Portugal
The Portuguese are renowned for their hospitality, which makes family travel even more enjoyable in this welcoming country that offers tourists a perfect combination of magnificent beaches, historic cities and breathtaking natural landscapes. Young and old alike enjoy basking on the golden beaches of the Algarve, exploring the cobbled streets of Lisbon or Porto, visiting medieval castles and royal palaces, and sampling delicious local cuisine!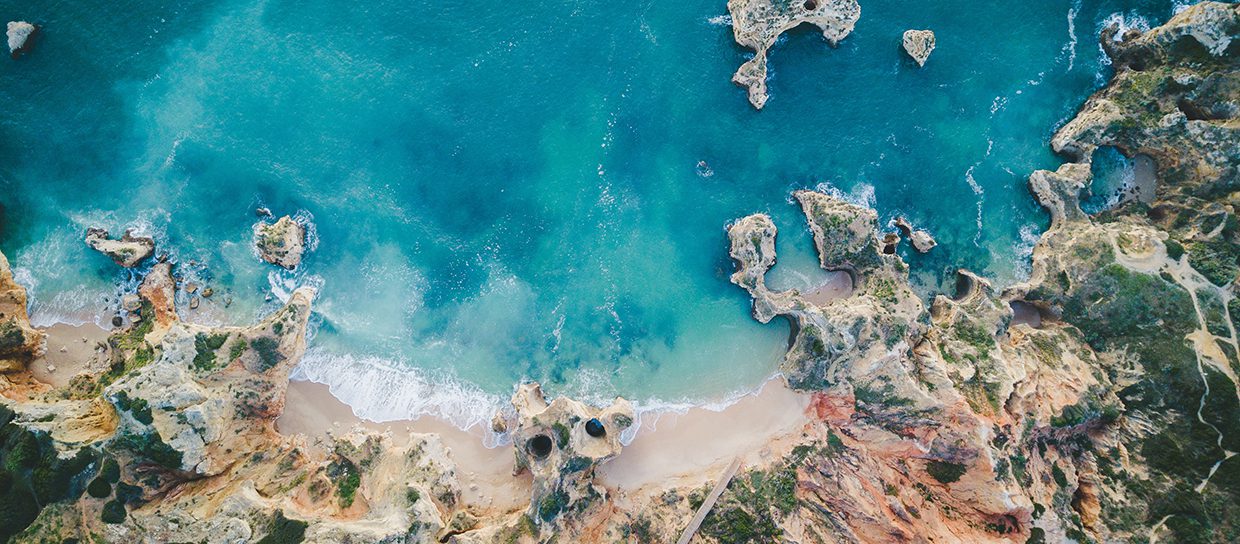 Why visit the Algarve with your family?
Located in southern Portugal, the Algarve is a dream destination for families looking for an unforgettable vacation. Its immaculate golden beaches are ideal for children to play in the calm, shallow waters of the Atlantic Ocean. The Algarve also offers a variety of activities such as water parks, zoos, boat trips along the spectacular coastline, and picturesque towns to explore.
Where to stay with your family in the Algarve?
In the heart of the magnificent golden cliffs overlooking the turquoise waters, discover Pine Cliffs Gardens & Villas *****. This establishment offers the perfect balance of luxury and warm hospitality to provide you with a truly unique experience. It's ideally located along the beach of Falesia, accessible by charming paths winding through the dunes. The hotel is just 30 kilometers from Faro, Portugal's Saint-Tropez, which enjoys over 300 days of sunshine a year. For children, the hotel offers everything you need: baby-sitting, kids-club, teens-club and many other sports activities. Parents are also catered for, as the hotel is a paradise for those who like to be pampered from head to toe.
How do I get to the Algarve from Paris by plane?
Start by looking for flights from Paris-Charles de Gaulle airport (CDG) or Orly airport (ORY) to Faro airport (FAO) in the Algarve, the region's main airport. Several airlines offer direct or stopover flights between Paris and Faro. Air France, Ryanair, easyJet and others generally operate flights to this destination. Direct flights generally take between 2 and 2.5 hours.
5 – London, England
Beaches are great, but are you looking for a citytrip? England is the ultimate family adventure! From majestic castles to London's captivating museums and the magic of Harry Potter, this destination offers exciting discoveries for all. A trip to England is also an opportunity to sample British cuisine, from fish and chips to traditional scones. Whether you're looking to experience unforgettable moments or immerse yourself in a vibrant culture, England is the perfect destination for a memorable family vacation.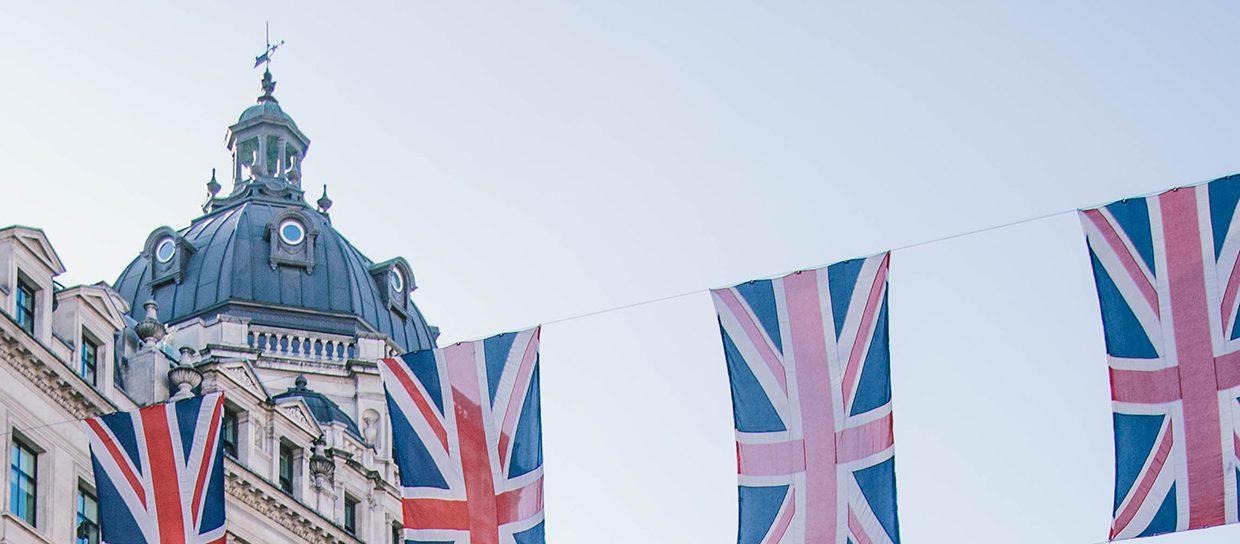 Why visit London with your family?
London is an incredible destination for families in search of cultural adventure and varied entertainment. This dynamic city offers a myriad of attractions suitable for all ages, from renowned museums like the British Museum and the Science Museum to must-see icons like Buckingham Palace and the Tower of London. Green parks like Hyde Park and interactive activities like Warner Bros Harry Potter Studios guarantee fun-filled days. What's more, London's diverse culinary scene will surprise the palates of the whole family. Explore the rich history of this captivating metropolis and create unforgettable memories on your family vacation to London.
Where to stay with your family in London?
Immerse yourself in the magic of London with a stay at the St. James's Hotel and Club *****. Located in a quiet cul-de-sac in Mayfair, just a stone's throw from Buckingham Palace and Green Park, this exceptional hotel awaits you for a royal stay. The hotel offers luxurious rooms and suites perfectly equipped for families. And if you'd like to spend some time with your partner at Seven Park Place, the hotel's Michelin-starred restaurant, a babysitting service is available throughout your stay!
How do I get to London from Paris by plane?
Paris-Charles de Gaulle (CDG) and Orly (ORY) airports serve London's main airports, including London Heathrow (LHR), London Gatwick (LGW), London Stansted (STN) and London Luton (LTN). Many airlines, including Air France, British Airways, easyJet and Ryanair, offer flights between Paris and London. The average flight time from Paris to London is 1h15.
Enjoy your flight and your vacation!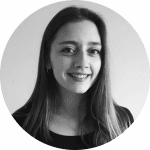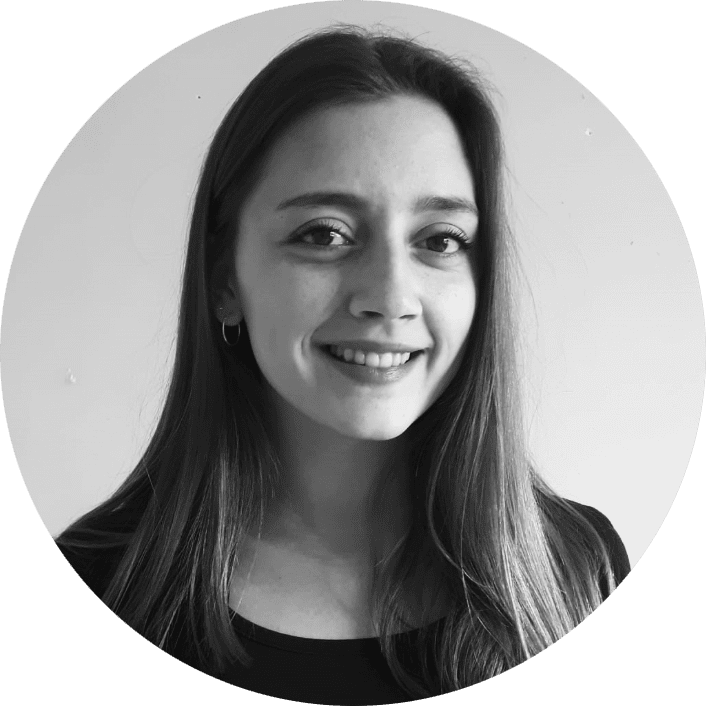 Pernell, 27, travel enthusiast, from Angers, France