Morocco has everything to please demanding families, and Little Guest (a family-friendly luxury hotels collection) understands this well. To assist you in preparing your next holiday to the Maghreb, we have carefully selected the most popular addresses in this attractive destination. Come with us on this new adventure to discover Morocco.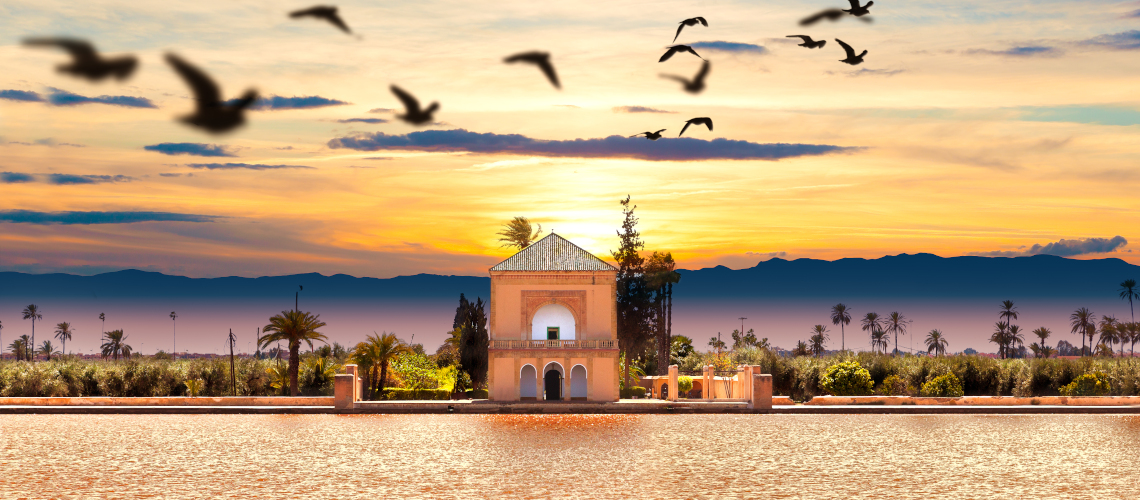 The famous Ménara and its olive garden sheltered from the hustle and bustle of Marrakech.
After inviting you to taste the delights of Bali and the pleasures of Thailand, Little Guest welcomes you to the Land of a Thousand and One Nights. Let yourself be seduced by Morocco's captivating charms. The land of the distant sunset, as the locals call it, knows how to properly welcome families. Little Guest (selection of family-friendly luxury hotels) shares with you all the secrets of this unique country, along with the most important tips to follow for a successful family stay. Set off for one of the world's most popular destinations.
1 – Morocco in brief
Political system: Regionalized unitary parliamentary constitutional monarchy
Official language: Arabic
Time zone: UTC + 1
Currency: MAD Moroccan Dirham (1€ = 10.82 MAD)
Cost of living: Cheap
The best time to visit Morocco: Usually in mid-season but summer remains pleasant for a seaside stay or a hike to the Atlas Mountains
2 – Four good reasons to visit Morocco with your family
Families are the cornerstone of Moroccan society. Moroccans have a particularly high regard for families, which are considered as both a protected and protective pillar. Between hugs, embraces and compliments, children are pampered and treasured in Morocco.
Coming from Belgium or France, the journey is relatively short. This route is ideal for travelling with small, often impatient and tired children when the journey takes too long. It takes at least 3h30 from Brussels or Paris to arrive at Marrakech.
Moroccan hospitality is not a myth. In addition to having an exceptional gastronomic culture, the inhabitants of the Cherifian Empire are endowed with a wonderful sense of hospitality!
This country offers a feeling of total change of scenery, an ideal opportunity for cultural enrichment for children. With its colours, fruity and spicy flavours and urban entertainment, Morocco is a constant delight for curious toddlers.
3 – Multitude of landscapes
Morocco opens the doors of North Africa to you for a memorable family stay in the colours of the Maghreb. This Arab country has an atypical historical heritage. Roman ruins can still be seen in the north of the country, while the capital transports its visitors back to the days of the French occupation. Morocco is also a choice destination for history enthusiasts and families looking for a change of scenery. A true time travel through Mediterranean civilizations.
The Cherifian Empire enjoys an exceptional landscape diversity, from sea to mountain and from city to desert. Bordered by the Mediterranean Sea to the north and the Atlantic Ocean to the west, Morocco is ideal for family holidays. Morocco is also split between the majestic Atlas Mountains, the sublime mountainous region of the Rif and the famous dunes of the Sahara: a multitude of exquisite sceneries in which to lose yourself for hours at a time. Families that enjoy hiking and travelling for nature find satisfaction here.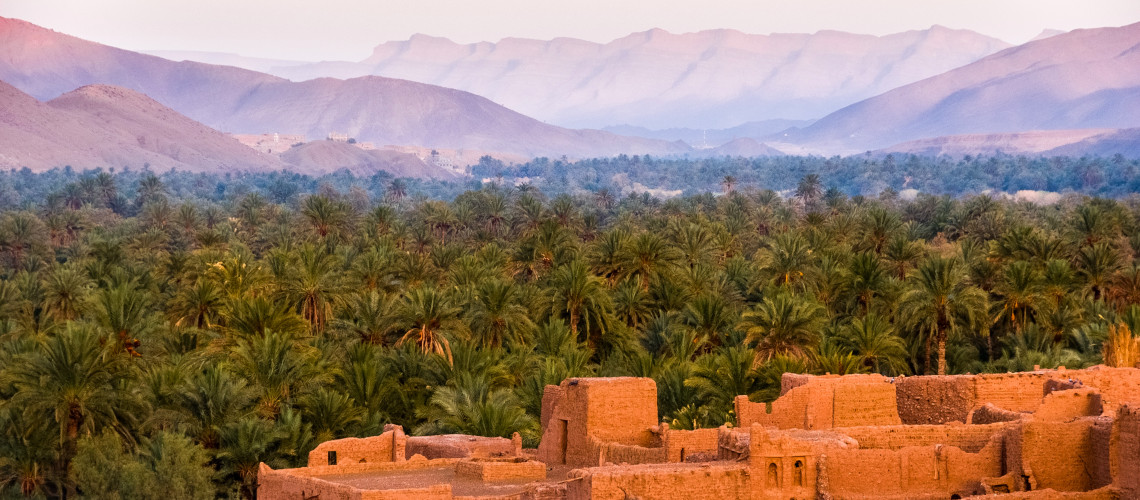 Historical remains, exotic trees, sand dunes… a utopian view that is yet so real.
4 – Discovering the red city of Morocco
While on a spring or autumn getaway in Morocco, it is a great idea to visit the country's former capital. Great news for families: Marrakech is one of the safest cities in the country! This most breathtaking of Moroccan imperial cities conceals countless treasures waiting to be discovered or rediscovered. Orange gardens, historic monuments, the palaces of the Thousand and One Nights and fragrant souks, many invaluable wonders that delight both the young and the old. At the heart of this charming destination: Medina, an authentic district in which the raw charm of Marrakech is hidden.
Pay a visit to the stunning areas of Medina
Stroll through the winding streets teeming with history and memories of this former military camp and historic town listed as a UNESCO World Heritage Site. As you walk around, you will come face to face with the famous Jemaa el-Fna square, a very lively square often considered a « tourist attraction », this square is not ideal for your family walks. It is not recommended for ethical reasons: snake charmers and monkey trainers. It is recommended to avoid crowd movements, especially for women and children, during impromptu evening performances. The kasbah, on the other hand, is an ultra-secure area, for it was at its very core that King Mohammed VI lived. Among its treasures: El Badi Palace and the Saadian tombs.
Explore sacred and historical monuments
The Medina is full of places to discover with the entire family, such as the Bahia Palace or the Medersa Ben Youssef, a former Quran school. Lovers of architecture are enchanted by the extraordinary mosques that represent 12th century Almohad art: Mouassine Mosque and the Koutoubia Mosque. Although entry is prohibited to non-Muslims, it is still possible to admire this incredible building from the outside. Settle down on the second floor of the Hôtel Restaurant Café de France to admire an exceptional sunset over the Koutoubia, while sipping on some delicious Moroccan tea.
Enjoy the touristic side of the heart of Marrakech, which is very popular with travellers
The Medina knows how to welcome its guests from all over the world. Several historical assets have been developed to enhance the stay of visiting families. For example, it is not uncommon to come across old riads (traditional Moroccan palaces built around a central patio) that have been renovated and transformed into hotels or museums, such as the Maison de la Photographie, where there is an extraordinary collection of photographs (portraits, tributes, landscapes, trips) on display.
Learn while having fun
While the red city has a large number of museums, not all of them are suitable for children (like the Marrakech Museum and the Dar Si Said Museum). We at Little Guest love the Majorelle Garden. Tucked away in the Guéliz district, northwest of Medina, this must-see is home to an Islamic-inspired botanical garden, an Art Deco villa and the Berber Museum. Anecdotally, this splendid impressionist garden and its villa were designed in the 1920s by painter Jacques Majorelle, then renovated and refurbished by Yves Saint Laurent in 1980. Want to know more? Our editor Mylène explains why this masterpiece is one of the most beautiful museums to visit with your family.
Awaken your children's senses
For the amusement of your toddlers, take them to the famous souks where their little nostrils will be tickled by the smell of spices, and their little feet adorned with slippers in a thousand different colours. Often perceived as a labyrinth, the Marrakech Souk is a must-visit by all means. Practice the art of bargaining as a family and share memories between djellabas (traditionnal dress), jewels and pottery! After a tiring day, your little blond heads will be happy to find comfort, far from the general oppression that can quickly be felt in a place as crowded as the Marrakech Souk.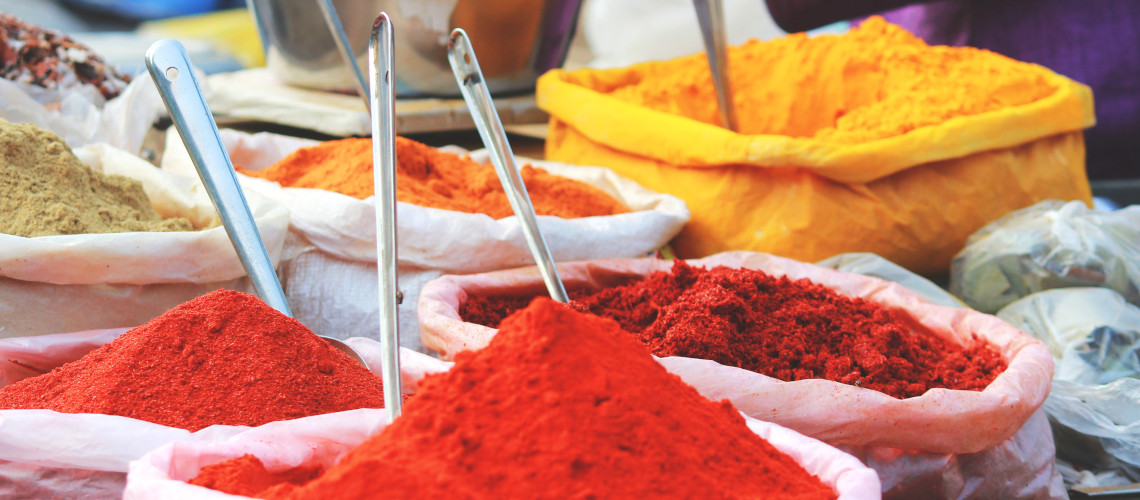 Can you already feel the spices tickling your nostrils?
5 – Must-visit cities and regions during the mid-season
Fez for time travel
The first Muslim city in the country, Fez is considered the culinary and cultural capital of Morocco. Of its many attractions, its best asset remains the Medina of Fez. Classified as a UNESCO World Heritage Site, it has no less than 9,000 pedestrian lanes which, according to our Little Concierge Lucie, gives you a feeling of instant disconnection. The souks organised here are characterised by traditional craftsmanship that arouses the curiosity of children, who are always on the lookout for new discoveries.
Casablanca for an amazing stay
Modern and dynamic, Casablanca is the largest city in Morocco. Despite its obvious oriental charm, it is not the destination of choice for travelling families. However, its luxurious architecture, art-deco heritage, beach, medina and alleys are quite attractive. To discover the best hidden places in the city, Little Guest recommends private tours organized by local guides, custodians of the city's greatest secrets and historical facts. Delphine, Travel Designer at Little Guest recommends: a visit to the Hassan-II Great Mosque to make your toddlers happy!
Rabat for an oriental city trip in the heart of the capital
With its ever-visible ramparts and unique history, this imperial and elegant city, listed as a UNESCO World Heritage Site, has a special flair. Children love walking here with their parents. A must visit with the whole family: the Rabat National Zoological Garden, whose strategy is to conserve threatened and endangered species. The 130 animal species found here are distributed in 5 different biozones (Atlas Mountains, desert, savannah, wetlands and tropical forest), recreating the original ecosystems of our animal friends.
6 – Must-visit cities and regions in summer
The Agadir region for a nature getaway
Shaken by an earthquake in 1960 and then rebuilt, the city of Agadir unfortunately lacks the typical oriental charm common to other Moroccan cities. But don't get me wrong, its region is magnificent ! It is also an ideal place for families looking for peace and relaxation, far from the lively souks. Its summer temperatures are perfect for children (max. 27°C), especially on the Atlantic coast with numerous surf spots and golf courses. Our Travel Designers Alexandre and Bernard unanimously recommend that families visit the Valleys of Paradise for an extraordinary hike, discover the picturesque and charming city of Taroudant, as well as strut through the Massa Desert where the flora and fauna are so radiant.
Essaouira, old Mogador and new Blue City
If Bernard, travel addict at Little Guest, were to choose a single destination in Morocco, it would without doubt be the Atlantic Bride (la Mariée de l'Atlantique). In addition to being a surfers' paradise (its vast beaches are perfect for windsurfing), Essaouira is a port city with unparalleled charm. Wander through the streets protected by historic city walls and stop for a moment at the city's harbour, characterized by its small blue fisherman's boats where delicious grilled fish can be enjoyed in one of the many restaurants.
Both the Middle Atlas and the Rif promise breathtaking hikes
The Rif ranges offer a variety of treasures to explore during an unforgettable family trek, from oak forests to wildflowers. The Middle Atlas on the other hand is abounding in valleys, cedar forests, troglodytic habitats and breathtaking landscapes. In any case, these two mountainous regions are ideal in summer (and to be completely avoided in winter) to escape the stifling heat of Morocco where temperatures can easily exceed 40°C. Contracting a travel agency is a good idea to feel reassured. Fancy a city break during your escape in the wilderness? Visit the mountain village of Chefchaouen, famous for its houses adorned in varying shades of blue, with labyrinths of lively alleys and cheerful cats.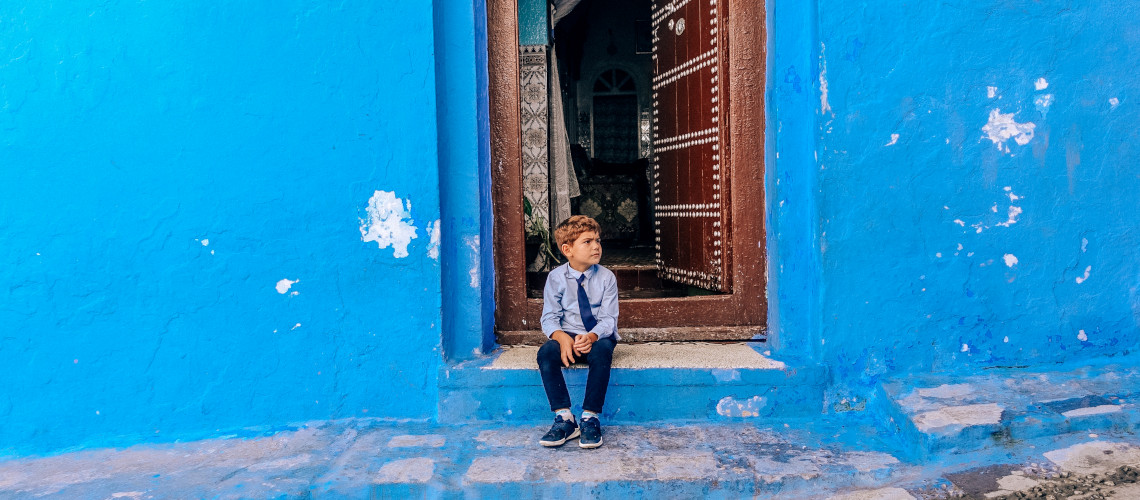 When children take a break on the streets of Chefchaouen
7 – Luxury hotels for families
Paradis Plage, Surf, Yoga & Spa Resort **** – Taghazout, Agadir
Nestled in the heart of an incredible 3 hectare oasis facing the Atlantic Ocean, Paradis Plage enjoys an exceptional setting, between beach and mountain. The concept behind this sophisticated and family eco-resort is simple: relaxation, meditation and vitality. While parents practice yoga or surfing, children can have fun at the free kids-club staffed with caring professionals. At the end of the day, the whole family reunites in one of the delicious gourmet restaurants to enjoy fresh, local products cooked with tenderness and passion. Starting at 95€/room

Mazagan Beach & Golf Resort ***** – Mazagan, El Jadida
Luxurious and unique, this splendid 5-star complex stands proudly facing the Atlantic Ocean, a stone's throw from Azemmour (3′) and El Jadida (6′), two very traditional cities listed on UNESCO's World Heritage List. The hotel is perfect for parents travelling with their children. The Mazagan Beach & Golf Resorthas 400 family rooms subtly decorated in Moroccan style, a very high-quality babysitting service, a baby-club, as well as a free kids-club and teens-club. Its restaurants offer the most exquisite cuisine, with children's menus for our young gourmands. This hotel is one of the most beautiful luxury hotels with baby club in our collection! Starting at 175€/room

Selman Marrakech ***** – Marrakech
Children need to rest their numb little feet after a stressful day. Head for the prestigious and relaxing Selman Marrakech hotel to enjoy a cocoon of relaxation. This property is located near the city's major attractions and boasts an oriental decoration by Jacques Garcia, as do the 60 rooms, suites and villas that make it up. Children from 0 to 12 years old benefit from unique made-to-measure services: You can choose from a range of attractive welcome gifts, free kids-club for toddlers aged 4 to 12, recreational activities, horse-drawn carriage rides, theme evenings, baby equipment, and more. A babysitting service is also available for the blond heads looking for affection and attention when Mum and Dad are enjoying the 1,200 m² spa. Starting at 275€/room

8 – Unique and kid-friendly restaurants
In Fez
The restaurants in the city of Fez are absolutely charming… a majority of them are however among tourist attractions to be avoided. Streetfood stands are perfect for enjoying the city's typical dishes such as pastillaaa, khliî or brioutates, which are perfect for dessert. For a more sophisticated and unusual touch, discover our favourite address: The Ruined Garden. Nestled in a garden in the heart of the Medina of Fez, this unusual restaurant is a natural and environmentally friendly place. Children love Moroccan recipes cooked to perfection. Itinerary
In Marrakech
For the perfect place to enjoy yourself, move away from the Medina of the Red City and you will easily find a chic and delicious restaurant for family lunch. Enjoy a gourmet break at Amal after your visit to the Majorelle Garden. Before becoming a restaurant, Amal was a non-profit organization that worked for the emancipation of women in Morocco. They serve you delicious dishes in a happy and cheerful atmosphere. On the menu: hearty African recipes and fragrant oriental cuisine. Itinerary
In Casablanca
Children are kings in Casablanca. There is no shortage of kids-friendly gourmet destinations! Located in the heart of the Gauthier district, Greenbloom is perfect for healthy families who enjoy eating in a natural and soothing setting. There are fun workshops organized by animators on Sundays to entertain your little ones. 20 minutes from Casablanca, we find Restaurant La Grange, a real paradise for children. Free animals, sandbox, playground, children's menus, high chairs… All the essentials for a family moment in harmony with nature. Itinerary
In Essaouira
What could be better than the sumptuous dishes prepared by a gastronomic professional? Cooking lessons to recreate them at home! Khadija and Hussein take you behind the scenes of their kitchen (Khadija's Kuzina) for an afternoon of human and unique experience. On the menu: preparation of salads typical of the region, traditional couscous, tajine and sweet desserts. Itinerary
In Rabat
What could be better than the sumptuous dishes prepared by a gastronomic professional? Cooking lessons to recreate them at home! Khadija and Hussein take you behind the scenes of their kitchen (Khadija's Kuzina) for an afternoon of human and unique experience. On the menu: preparation of salads typical of the region, traditional couscous, tajine and sweet desserts. Itinerary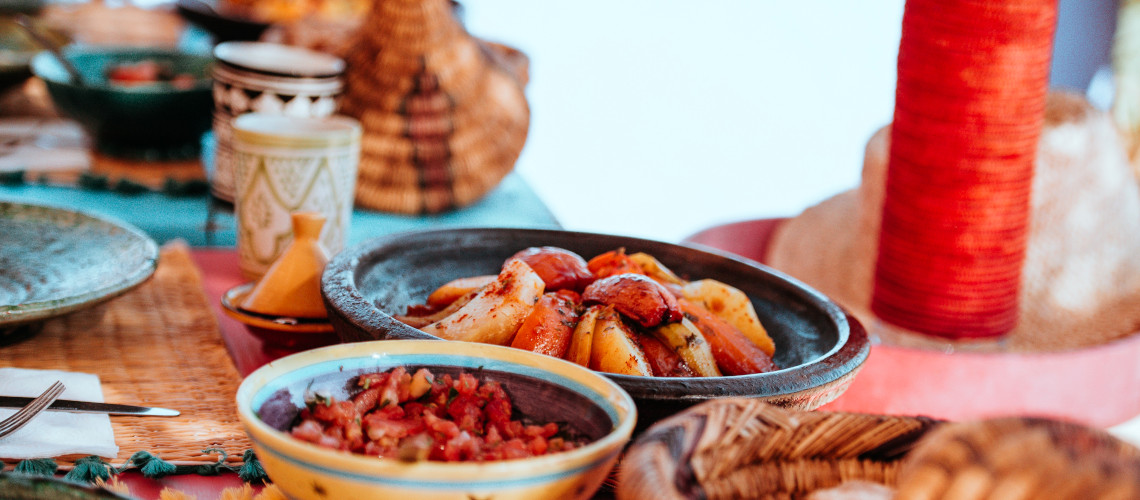 A traditional Moroccan meal waiting to be enjoyed by the whole family…
9 – Theme parks and excursions
A refreshing dive at the Tamaris Aquaparc, Casablanca
Located in the heart of a lush 7.5 hectare natural setting, this exceptional water park offers outstanding facilities for all, divided into 3 levels ; Wave pools, slow river, slides of all kind… there is no less than 10,000 m² of water to please the whole family, especially in high temperature conditions. Useful information: Open every day from 10am to 6:30pm. Rates: Free for all children under 80 cm; 110 dhs for children up to 11 years old; 190 dhs for adults over 12 years old. 1 dhs = €0,24  Itinerary
A glorious moment for film buffs behind the scenes at Studios Atlas, Ouarzazate
Located in the middle of the desert, Atlas Studios is renowned worldwide for its natural settings where some famous works of the seventh art have been shot since 1983. Among them, Asterix and Obelix: Mission Cleopatra, directed by Alain Chabat. Useful information: Open after shooting hours, from 8:30 to 11:50 and from 14:30 to 17:50. Rates: Free for children up to 5 years old; 40 dhs for children from 6 to 12 years old; 50 dhs for adults 12 years and above. Itinerary
A Spanish stopover at Parque Marítimodel Mediterráneo in Ceuta
Although part of Spain, the city of Ceuta enjoys a direct border with northern Morocco. Considered one of the best water parks, the Marítimodel-Mediterráneo Park in Ceuta is definitely worth a visit. A true masterpiece by César Manrique, this family playground is composed of 3 lagoons merging into a pool, all surrounded by an incredible botanical garden. Useful information: off season from 1 January to 28 April and from 30 September to 31 December (closed on Thursdays); Mid-season from 29 April to 31 May and from 3 to 29 September; High season from 1 June to 2 September. Schedules vary by season. Rates: 1€ for adults and free for children in the off season; from 3.50€ for adults and 3.00€ for children during mid-season; from 4.50€ for adults and 4.00€ for children during peak seasons. Itinerary
10 – The most beautiful beaches
Do you prefer wild beaches…
Lovers of nature will be delighted in Morocco: the Moroccan landscapes will delight you with their exquisite wild beaches, sometimes unknown to all. The most beautiful of all is on the majestic and enchanting Daklha lagoon. Hidden away from the public, in the south of Morocco, the lagoon contains a (almost) well-kept secret: Dragon Island. Families enjoy warm, blue water on its beach, reminiscent of a watercolour.
Or seaside resorts?
For tribes seeking comfort, the Oualidia lagoons have been transformed into a sublime seaside resort, mainly frequented by locals during the off-season. Head for the Atlantic coast, south of El Jadida, to discover this piece of paradise, its beach and calm waters that are ideal for water sports. An unforgettable moment of relaxation.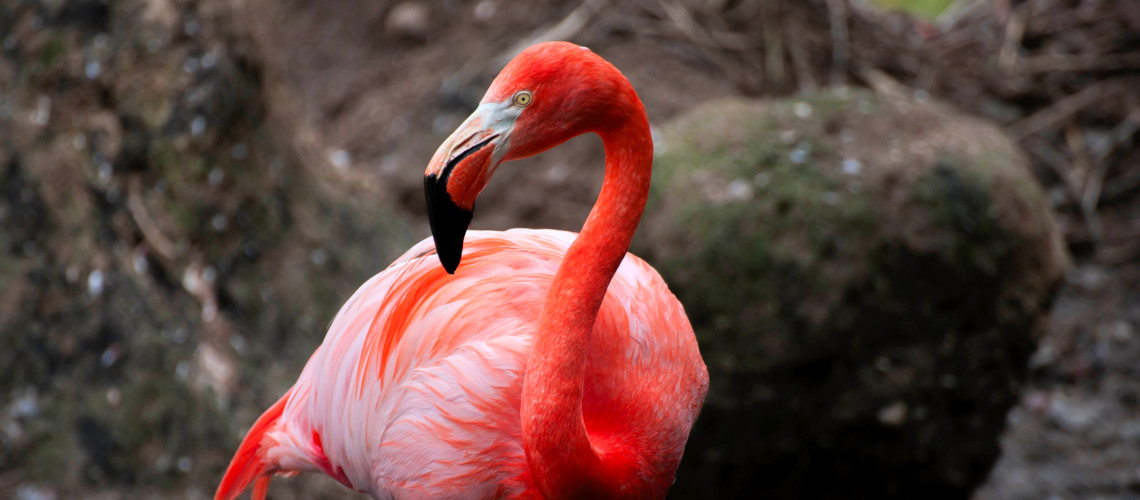 The Daklha lagoon in a bird paradise!
11 – When to visit Morocco
Before choosing the date of your next vacation, whatever your destination, it is essential to take into account the weather conditions of your destination, by season and region, as well as traditional holidays that occur at certain times of the year.
Depending on the climate
Little Guest became an improvised meteorologist for a day and carried out some survey. Generally speaking, the country offers travellers a Mediterranean climate and ideal temperatures from September to November and then from February to June. The territory is divided into 3 distinct groups. Both the Atlantic and Mediterranean coasts are ideal for summer to enjoy the coolness of the coastline. Avoid Marrakech and the interior plateaus at all costs during the summer period. The Red City is much more pleasant from mid-June to September, remaining enjoyable all through winter, although the nights are relatively cold.
By traditional festivals
Ramadan is held once a year for one month (dates change by year). This Muslim holiday is the month of fasting, an important period for Moroccans. Life is generally very slow during this time, with most restaurants and shops closed during the day. Smart kids can spot restaurants that stay open in advance or prepare their own homemade picnics with delicious products purchased at the grocery store.
12 – Our golden rules and ultimate tips
Acclimatize to the Moroccan way of life
Moroccans have a very different way of life from ours. Some things should be avoided to avoid any inconvenience that could affect your trip. Never ask for directions on the street and be careful of scams (in taxis, at souks, etc.). Moroccans are excellent traders who won't mind being friendly to soften you up. Don't shy away from being a budding negotiator. Keep an eye on your belongings and pick-pockets.
Avoid all activities involving animals
Between snake charmers, monkey trainers or camel rides and photo sessions with turtles, there are a number of shows in Morocco that unfortunately do not respect the well-being of the animal. According to a study conducted by Daniel Bergin and Vincent Nijman (« An Assessment of Welfare Conditions in Wildlife Markets across Morocco », Journal of Applied Animal Welfare Science, 18 of August 2018), their captivity conditions are not at their maximum. So, for ethical reasons, do not engage your children in this kind of activity, and instead opt for cultural and natural excursions.
Walk through the alleys that are like an active labyrinth
For a fun but safe visit, be prepared. Like adventurers, provide each member of your team with a compass and a map to help you find your way around and not get lost. As a pedestrian, it is essential to remain vigilant in the face of mopeds that weave their way through crowds at full speed. Choose baby carriers over strollers and always keep an eye on your beloved little ones.
Learn about hygiene and safety regulations
There is nothing worse than food poisoning, especially during a relaxing family vacation. To avoid these: drink bottled water only, don't take ice cubes in your drinks and check restaurant reviews on the internet before visiting
Properly pack the whole family's suitcase
As with any trip, a trip to Morocco should be prepared in advance. Children's (and adults') suitcases should include: loose, light, comfortable and airy clothes for active and busy days, sweaters and vests for nights and cold weather (winter can be harsh), as well as walking shoes for hiking and sandals for the pool and beach. Swimsuits are a must have! It is also necessary to think about adapting to the culture of the country's inhabitants (long dress for women). Don't forget to bring a hat or cap, suitable sunglasses, sun creams and sun protection to avoid suffering from the sun's harmful effects.
Arrange the necessary paperwork and documents
As a British citizen, only persons holding a passport with at least 3 months' validity from the date of arrival may enter Moroccan territory. A visa is not required. The legal duration of a tourist stay is 3 months. All the necessary information (as well as the precautions to be taken) are available on the official government website (UK). As an American citizen, a passport with at least 6 months' validity from the date of arrival is necessary, as well as a passport (one page for entry stamp). A tourist visa is not required for a stay that lasts less than 3 months. All information is available on the official Travel State Government website.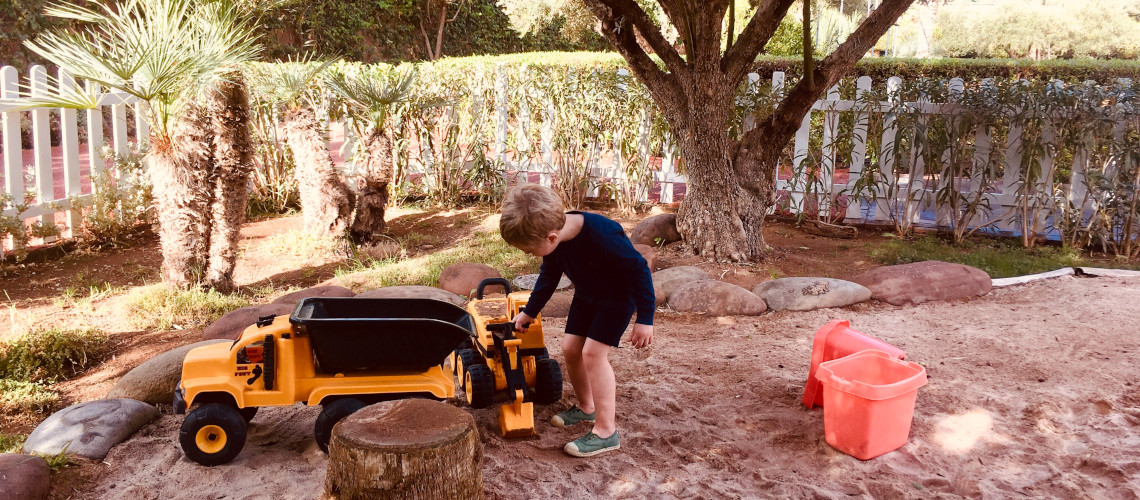 13 – How to get to Morocco and move around the country
Morocco has the advantage of being easily accessible
From Europe, it takes about 3h30 by flight to land in the airports of the country's largest cities: Mohammed V International Airport in Casablanca, Menara Airport in Marrakech, Fez Airport, Rabat-Salé Airport, and many others. For more information, visit the website of the National Airports Office. From the USA, the air travel is about 8 hours.
The country has an excellent rail network for inter-city travel
It is also the preferred means of transportation for families seeking comfort. More adventurous travellers can also choose to use the services of the CTM (Compagnie de Transport au Maroc), which has an excellent bus network; or fly by plane. Little Guest does not recommend car rentals as Moroccan roads are known to be not that safe.
The Cherifian Empire is ideally located to extend your stay outside the country.
To reach Spain in all tranquillity, you can take the ferry and sail on the waves of happiness. A number of cruises sail from Spain to Portugal via Morocco.
14 – Some Fatherly advice
« When he first visited Morocco, my son Achille was 3 years old. I still remember his face filled with amazement at the sight of horses pulling their carts in the streets, goats wandering along the roads and donkeys resting in the shade of olive trees. Not to mention his broad smile in front of trays of Moroccan figs and pastries…
Morocco is an ideal destination for travelling with young children, as it offers a total change of scenery, with only a few hours' flight time from Europe and a time difference of only one hour. Taking your child to Morocco means giving him/her the chance to discover a unique culture, a generous and warm people, as well as a country steeped in a rich history and a fascinating culture.
I particularly enjoy Morocco in autumn or winter. The gentle heat and sunlight allow you to truly relax and rejuvenate yourself. A journey that will leave a lasting impression on you, as it did on my son. »
Testimony of Jerome, 35 years old, married, Father of 4 years old Achille.
Now pack your bags and let yourself be seduced by the charms of the East. Have a safe trip!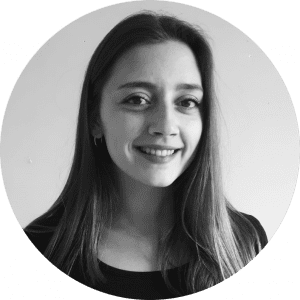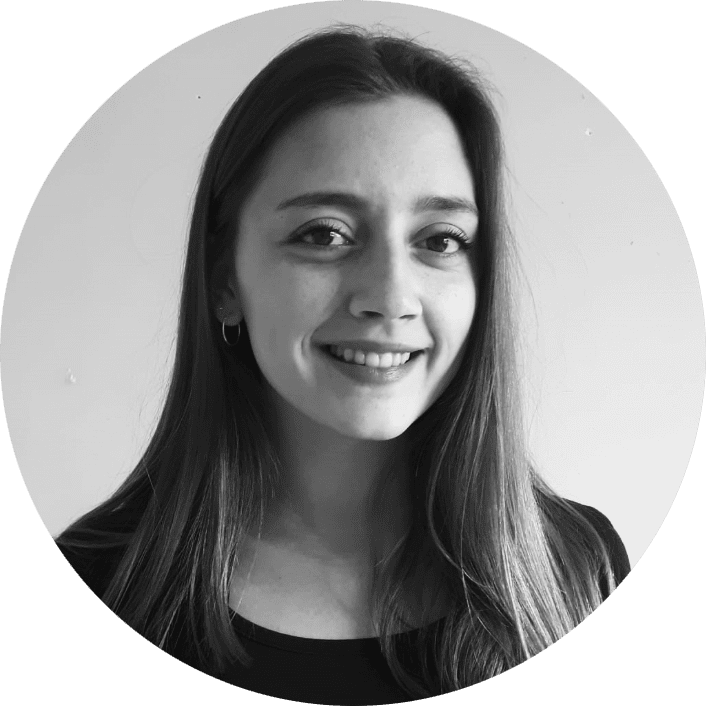 Pernell, 23 years old, lover of wine and travel, from Angers, France