Because children are entitled to happiness, Little Guest (a collection of luxury hotels dedicated to families) place a particular emphasis on the satisfaction of the little guests as much as the big ones! We have selected for you the most beautiful hotel kids-clubs in Europe from our deluxe catalog! Sports schools, motor skills courses for babies, recreational activities for toddlers, entertainment for teens… these establishments offer royal programs for their little guests, all in a delightful setting!
1 – Cretan Malia Park ***** in Crete, Greece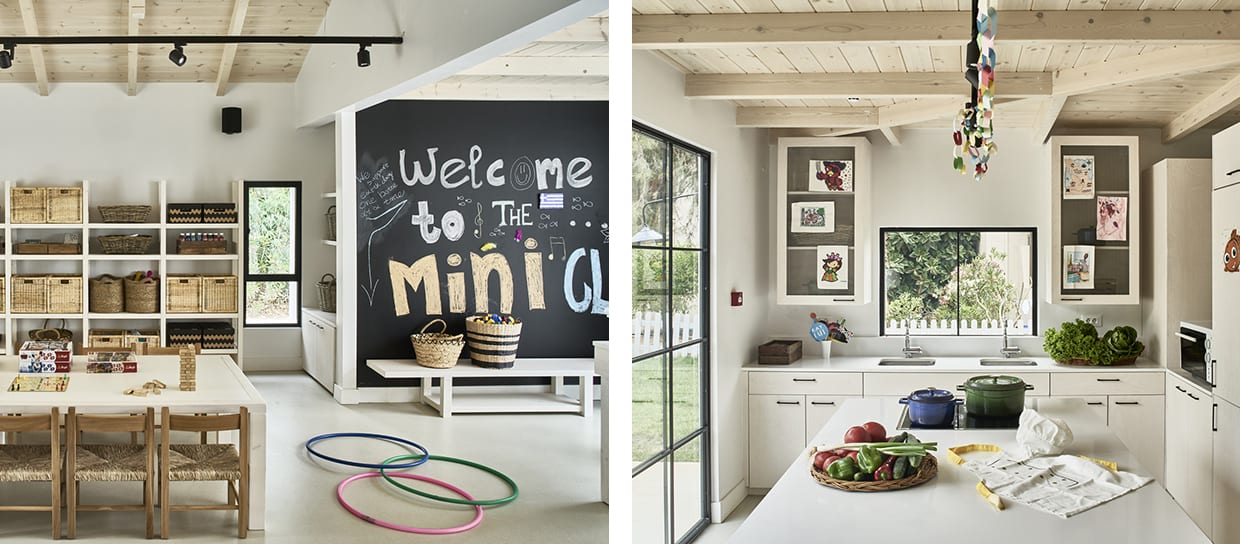 The beautiful island of Crete invites you to an unforgettable family vacation in close proximity to nature. Green and modern, the environment in which the Cretan Malia Park ***** sets its scene. Many of the rooms and suites of this luxurious establishment offer a sublime view of this enchanting setting, between turquoise waters and Mediterranean gardens. While parents can enjoy an incredible spa with a pavilion dedicated to Pilates and yoga, children can take advantage of the many facilities available to them.
Little wolves aged 3 to 10 years old join a sumptuous space, the kids-club, for free! Open 6 days a week, from 10am to 5:30pm, this caring space encourages them to develop their creativity. Inside, a large, bright play area is available to them: books, a large table for painting, drawing, and crafting, and a large wall chart allow them to develop their imagination with their friends, especially around nature.
2 – Marbella Club Hotel Golf Resort & Spa ***** in Malaga, Spain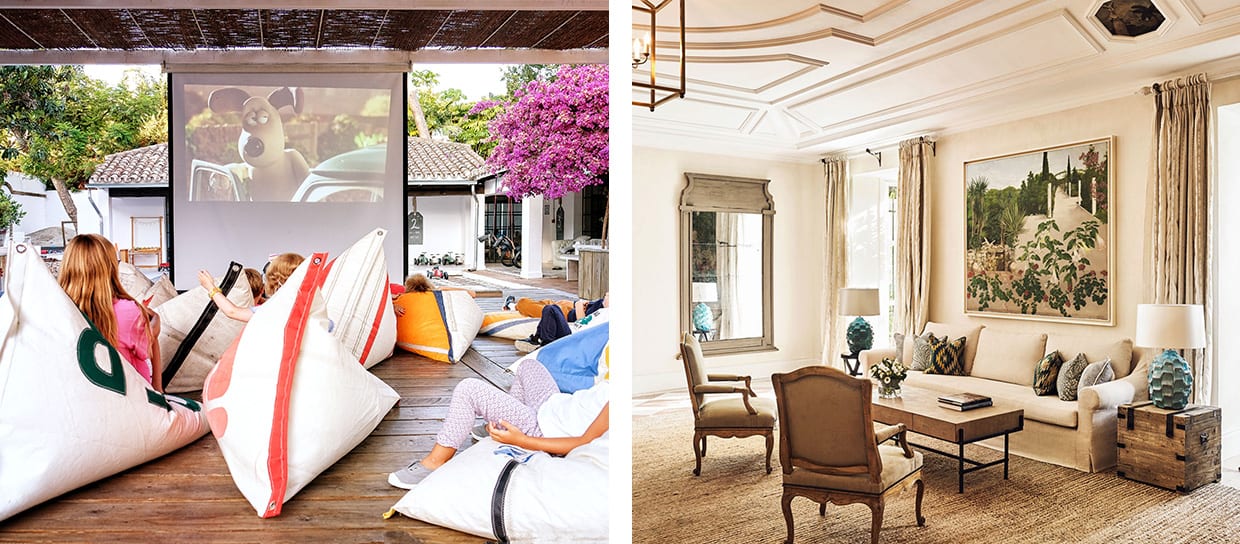 A grand favorite of the Little Guest team, The Marbella Club Hotel ***** is a real paradise for children and their parents. Located on the famous Costa del Sol, this Andalusian haven of peace is renowned for its beautiful private beach and its extraordinary kids club. Once home to the most famous movie stars such as Lisa Minelli, Audrey Hepburn, Sean Connery or even Brigitte Bardot, the hotel has a chic and authentic atmosphere.
If the hotel charms by its unique architecture and its decor inherited from the Caliphate of Cordoba in the 8th century, the kids-club does not escape this omnipresent Arabo-Andalusian influence. Open 365 days a year, this area of more than 5,000 m² welcomes children from 4 to 14 years old for various activities, from pottery to treasure hunting, including paddle and flamenco. Teens can choose to participate in sports tournaments or dance lessons according to their wildest wishes.
3 – Martinhal Sagres Beach Family Resort ***** in Sagres, Portugal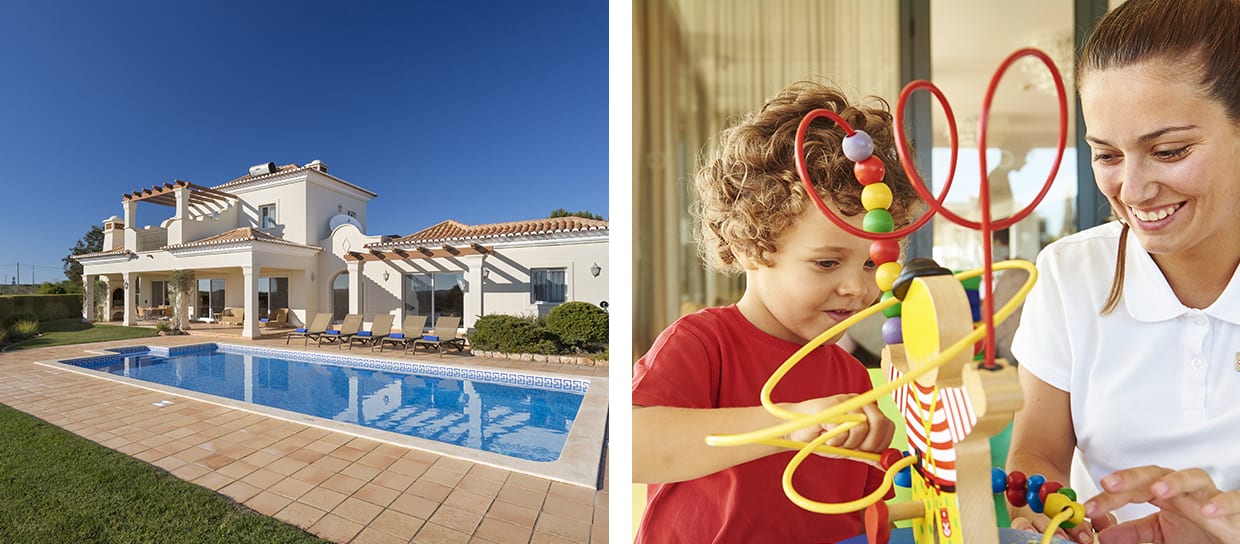 Welcome to the Algarve, a region beloved by families where one of the jewels of the luxury hotel industry is hidden: the Martinhal Sagres *****. Nestled in the heart of a green oasis on the Atlantic Ocean, the hotel offers its guests private homes and villas away from the hustle and bustle. Designed for families, the hotel is part of the award-winning Martinhal Family Hotels & Resorts chain in Portugal. The Sagres estate is remarkably grand, allowing everyone to enjoy a wide range of services and sports activities.
For the little guests, the hotel has a baby club for 6-23 months, a kids club for 2-9 year olds, as well as a teen club for 10-14 and 15-17 year olds. The clubs are gathered around the Village Square, where the restaurants are located, and are led by experienced monitors and baby-sitters. Psychomotricity and a dynamic program for the youngest, sports activities and parties on the beach for the oldest, every child will find something to enjoy!
4 – Pine Cliff Resort ***** in Albufeira, Portugal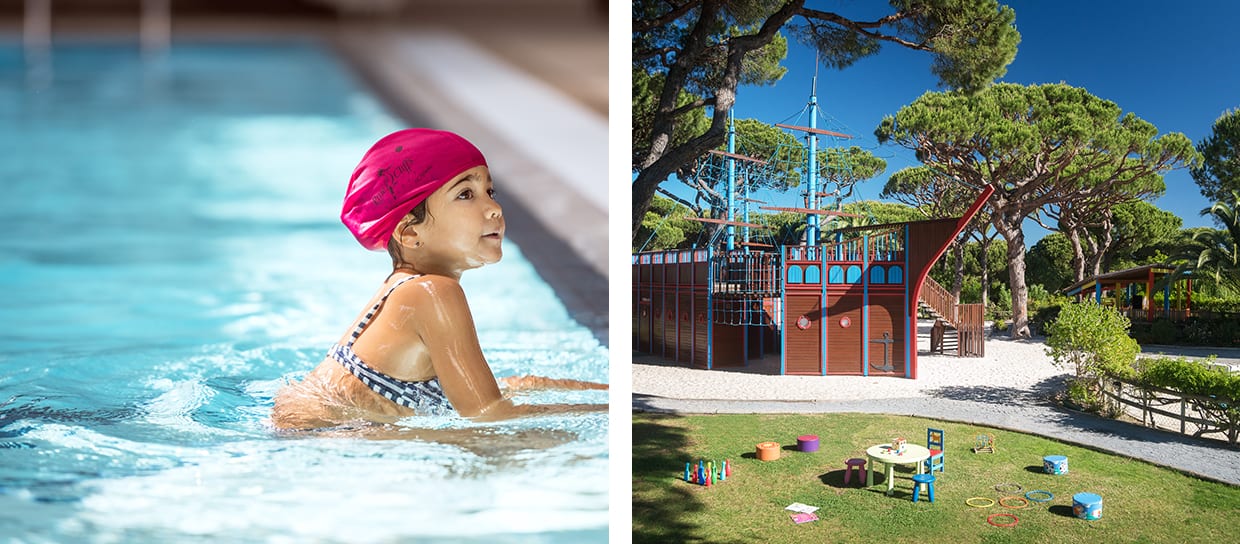 Overlooking the blue ocean and framed by the silhouette of the maritime pines, the Pine Cliff Resort ***** is an establishment adored by families where art de vivre, luxury and nature are combined to perfection. The resort offers rooms and suites overlooking the ocean, as well as suites and villas with private gardens. In the shared gardens, no less than 8 swimming pools, an incredible 9-hole golf course and tennis courts welcome hedonistic families in search of sports activities or relaxation.
Sailors and pirates in the making have a great time at the Porto Pirata Kid's Club, a 7,000 square meter area with two huge wooden pirate ships overlooking the sea for a true-to-life effect. Nearby, a bouncy castle, bicycles for the little ones, miniature golf and a paddling pool complete the scene.
5 – Sani Resort ***** in Halkidiki, Greece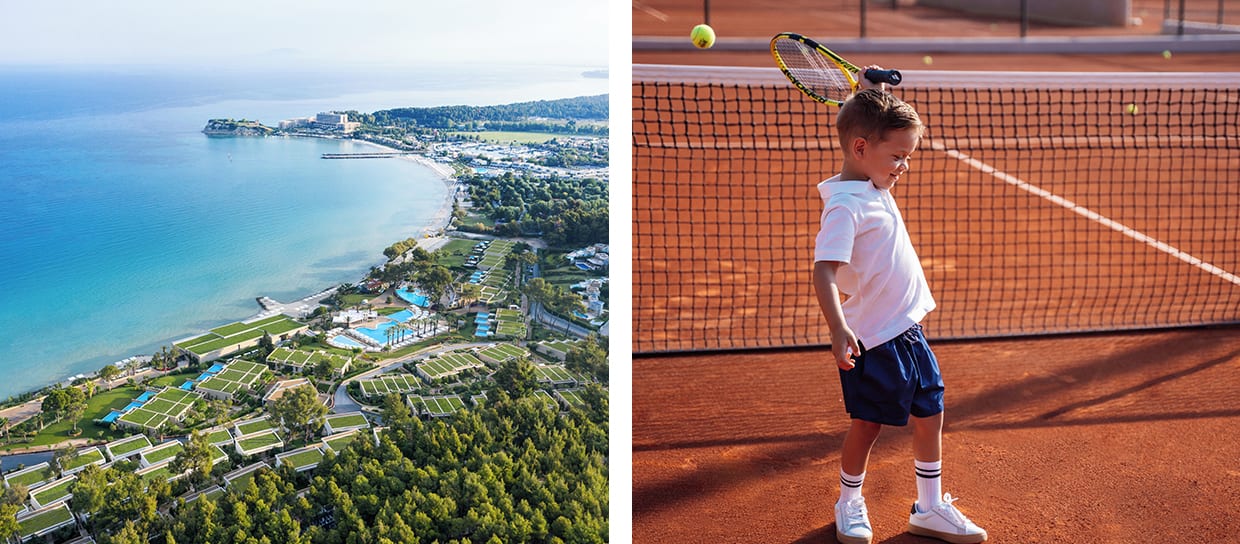 Spread over more than 400 hectares, the Sani Resort ***** is a family-run ecological reserve framed by fine sandy beaches surrounded by crystal clear waters. This little corner of paradise, located only a few hours by plane from Paris or Brussels, promises an unforgettable stay. The hotel complex consists of 5 hotels, including Porto Sani, Sani Beach and Sani Club, three breathtaking establishments that offer a free stay for 2 children up to 12 years old.
The resort can be proud of its mini-clubs. While the creche and the kids' club are ultra-colorful to delight babies from 4 months to 3 years old and children up to 12 years old, the teens' club is as streamlined and refined as possible to win the hearts of 12-17 year olds. In addition to their gorgeous decor, these areas dedicated to youngsters are equipped with infrastructures and facilities adapted to each age group. The resort also offers unique and fun activities such as the Olympic Games for toddlers, or even night treks in the nature reserved for older kids, as well as classes given at the heart of the 3 sports academies at the Sani Resort (soccer, dance and sailing initiation).
6 – Four Seasons Hotel Megève ***** in Megève, France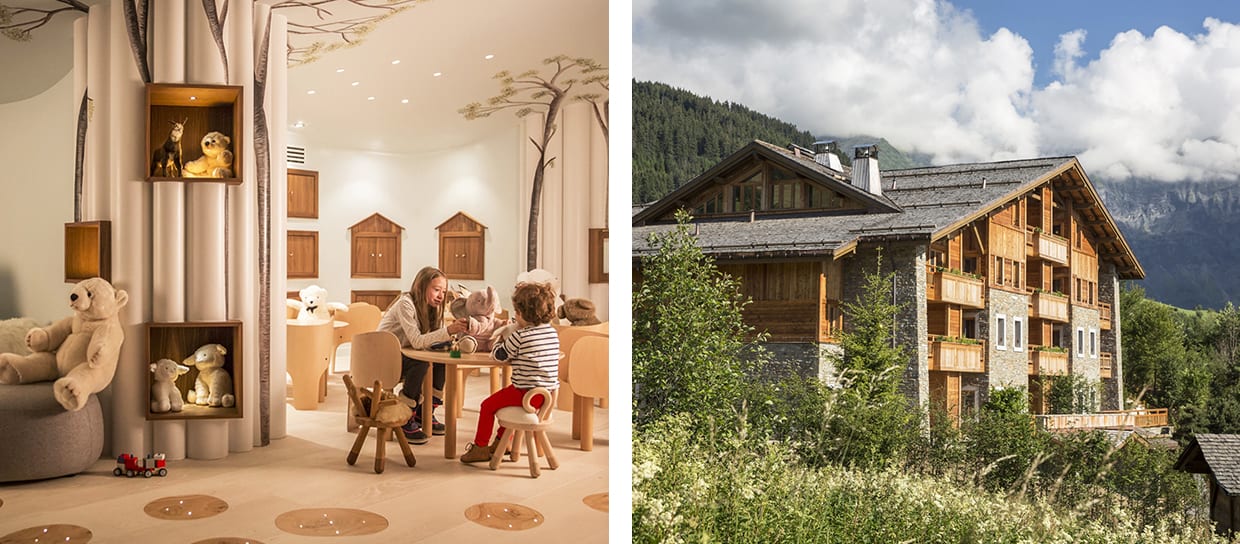 Families who love to ski are bound to know this iconic address in Megève! Nestled on the slopes of Mont d'Arbois, the Four Seasons Hotel Megève ***** enjoys a unique location in the heart of the Mont Blanc country. Conceived and designed by architect Pierre-Yves Rochon, the interior radiates comfort and elegance. In addition to its spa, the largest in the region, it is the cuisine of Anne-Sophie Pic that delights guests. Orchestrated by this three-starred chef, the culinary brigade of La Dame de Pic – Le 1920 offers a breathtaking view of the Alps.
The Four Seasons Hotel Megève ***** kids' and teens' clubs are completely free of charge and welcome children from 3 years old. They spend the day playing board games and video games, watching movies, participating in themed evenings, as well as taking part in creative indoor and outdoor activities. In the summer, kids enjoy hiking and picnicking in the mountains, pony rides, electric motorcycle/quads, meeting farm animals, and remote control buggy races! Teens, on the other hand, enjoy an entertainment room that is entirely dedicated to them. It has some hidden gems dreamt up especially for them, such as foosball tables, video games, a projection room and many other surprises!
7 – Le Domaine du Mas de Pierre ***** in Saint-Paul-de-Vence, France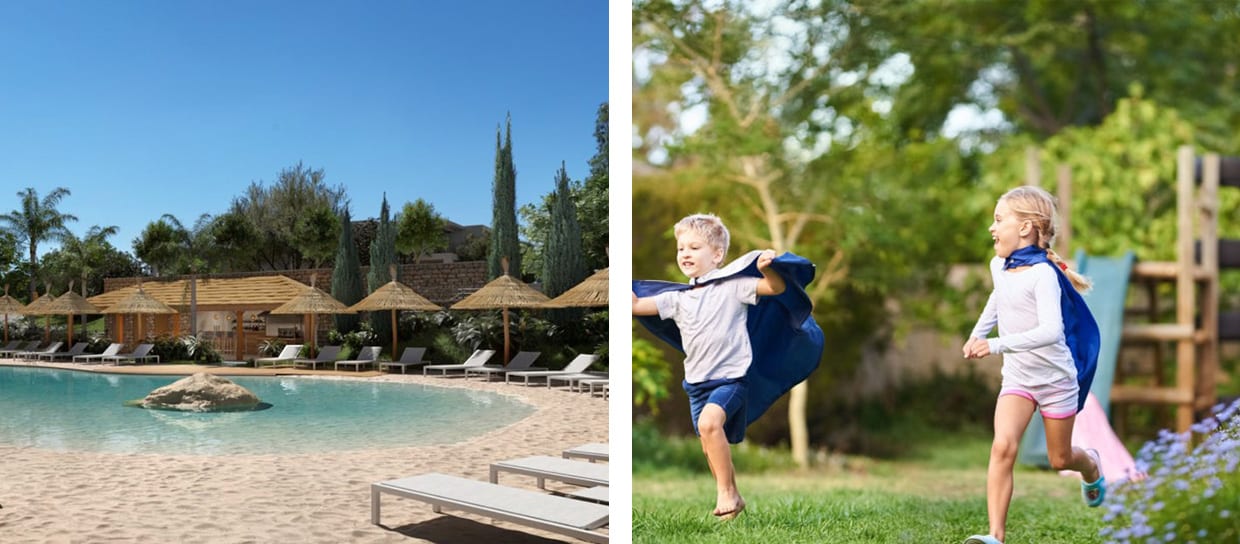 No, you're not dreaming, this photo was taken in the south of France, and not on a paradise island! It almost looks like the Maldives, but we are in Saint-Paul-de-Vence, in the heart of a Mediterranean garden of eight hectares. It is here that the exquisite Domaine du Mas de Pierre ***** takes root. Recently renovated (at the beginning of 2021), the location reveals itself as a lost paradise, at the foot of the village ramparts. Charming and bucolic, this intimate hotel is the home of a renowned 2,000 m² spa, open to the whole family.
Inspired by the world of Lewis Carroll, Alice's Garden becomes the meeting point for our little guests. Spread over an outdoor area of 150 m², this space dedicated to good times includes three authentic trailers equipped with a kitchen, a shower room and a resting area, as well as mushrooms to take shelter in, magic cards to hide in, cups to spin in, or a giant teapot to slide in! An animator introduces many eco-pedagogical and creative activities throughout the day. On the agenda: treasure hunts, sports tournaments, gardening in the vegetable garden, bouncy castles as well as many other surprises !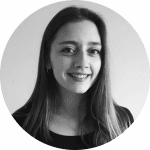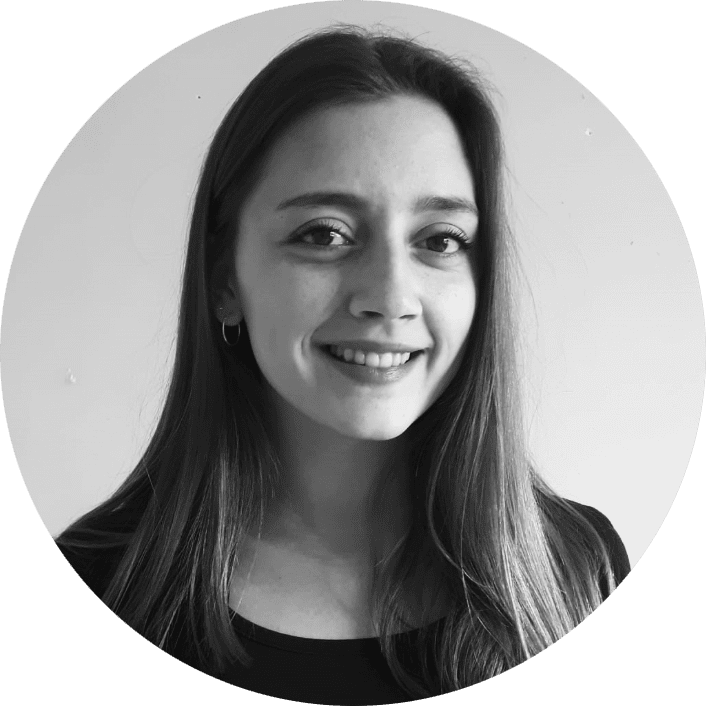 Pernell, 25 years old, travel enthusiast, from Angers, France