Going on holidays with young children is no easy thing, and every parent knows it. Having to always remember the baby bottles, and teddy bear, not to mention the attention which your adorable toddler requires, there is little time to get away from it all and to get over your everyday life. There is nevertheless a secret to a successful holiday with your little ones. This secret holds in one word: the baby club. An improved version of the nursery, this place dedicated to babies can undoubtedly change your vision of family holidays!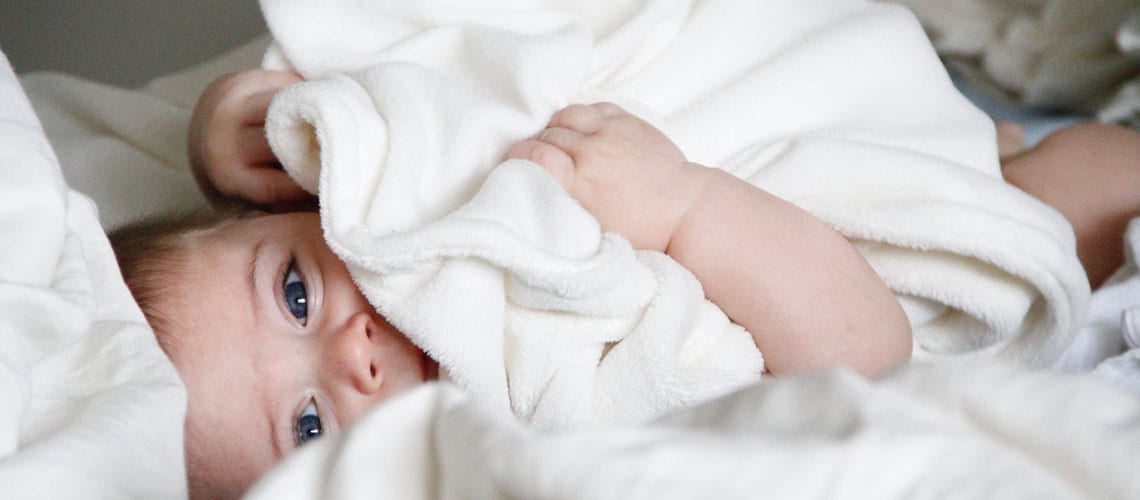 A holiday club for very young children (from 1 day up to 3 or 4 years depending on hotels), the baby club must be distinguished from the kids club. If your child is older than 3, find the finest hôtels with a luxury kids club on this page. In this situation, the age is rather in a number of months; you will find play mats, cosy sitting corners wherein the young ones can take a nap, and small "homemade" purées occupying a significant place on the menu. Here, we do not talk about facilitators but rather highly qualified and certified childcare workers. I think you can already picture it, the place is a little paradise, entirely dedicated to babies and totally adapted to their needs and their rhythms. Enough to dispel all the worries! Some hotel facilities go as far as setting up mini-insertion moments so that the child can become familiar with his/her new environment, and parents are also invited to take part in this essential step towards the comfort of their babies! Since nothing is more important than knowing in whose hands is the apple of our eyes.
BABY-CLUBS, the luxury nurseries?
The 3 essential criteria of the perfect baby clubs:
Care and safety: Such as worried parents can be reassured, the baby clubs are cosy « kids only » boxes, which have been well distant from the hectic life of the resort. The space has been designed according to the current regulations (no easily reachable electricity outlets, safety barriers, no sharp edges, and toys compliant with European standards…). For comfort and safety reasons, a childcare worker does not pamper more than 3 babies at the same time. Paying lots of attention even to the smallest details, so that the little stomachs of its « Little Guests » are not disturbed and avoid colic, baby clubs also offer allergens-free menus, carefully constituted according to the age of the child.
Active pedagogy and varied activities: Motricity, awakening activities, handiworks, small concentration games, rhymes… baby clubs are subject to real educational programs. No two days are identical, and activities follow one another in line with the babies' pace. Bonus: many luxury hotels of the latest trends, are inspired by Montessori or Freinet pedagogies and attach great importance to the autonomy and creativity of your little ones. What if holidays were the perfect opportunity for you to discover these methods? Our article on Montessori will give you all the inside into this innovative pedagogy.
A living environment: During the season, baby clubs welcome the little peas all day long (generally from 9 am to 5 pm. Some hotels even organize night activities) and every day of the week. A baby club is an attractive place that must be spacious, bright and tastefully decorated. Colourful walls, stuffed animals, stickers and posters, cabins and soft play mats will certainly attract your little one. While an outdoor playground will allow him/her to exercise with his/her new friends. Most of the time, tailor-made lunches and dinners are organized on-site, as well as periods for taking a nap… just like at home!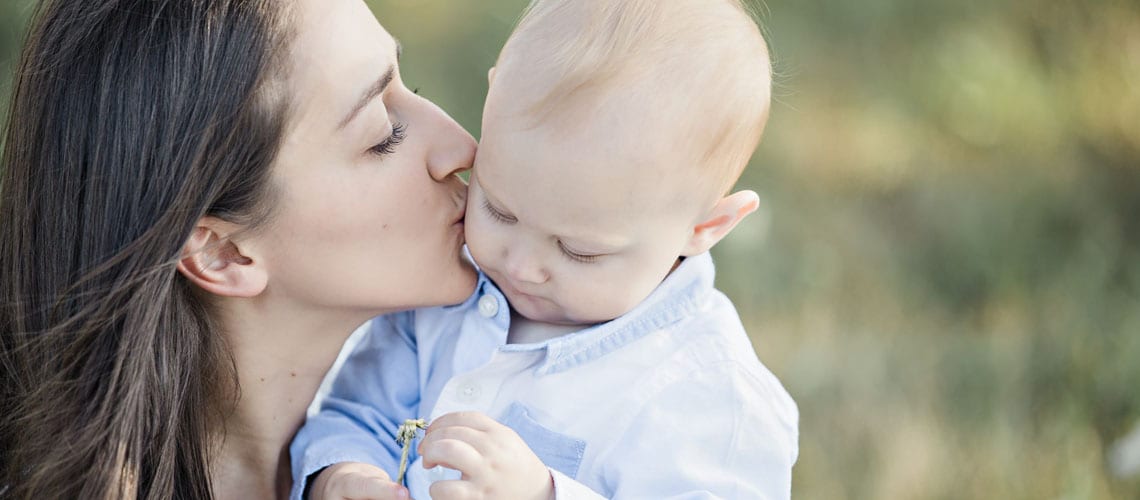 More complete than babysitting?
There are numerous hotels which also offer high-quality babysitting services. In practical terms, however, what is its difference from the baby club? As mentioned above, as a place dedicated to children, the latter has a whole range of colourful games and childcare equipment, from the dinette to the painting workshop and the story library! A detail which is not actually one.
In addition, at the club, your toddler will be in touch with other children his age and can make a lot of new friends. Unquestionably, it is an essential first experience towards socialization, which will guide his/her first steps towards autonomy. Baby will be developing his/her communication and … also preparing for school without even being aware of it!
So, baby club or babysitting? Both my dear one, it all depends on the time in question and your desires! For several hours, half a day or a day, the baby club is the ideal solution. On the other hand, using the service of a private babysitter meets more specific needs: Do you wish to have an hour for shopping while your baby is taking a nap in your room or do you want to attend a festive evening after 21 hours? Call the nannies!
To conclude this review… no more excuses for not going on a date, going on a day trip or simply spending time out by the deep ocean… doing nothing at all (for once)! You now know who to entrust your treasure with, without worry or guilt. It's your little one who will thank you!
Essentials, the quality labels:
In France and around the world, several labels guarantee the quality of the infrastructures and the baby- and child-club programs. Here are some essentials:
Worldwide kids: Specialist in childcare, first in the UK and then the world at large, Worldwide kids have written policies regarding health and hygiene, medicines, emergency procedures, special needs, equal opportunities and the protection of children. This label is a partner of many luxury hotel groups.
OFSTED (Office for Standards in Education, Children's Services and Skills): Being a non-governmental organization, OFSTED is specialized in the control and certification of educational institutions, including nurseries and some children's clubs.
Little Guest: A collection of luxury hotels for families, the hotel facilities chosen by Little Guest meet strict reception standards, facilitating the stay of children up to 12 years, and teens. In order to be part of the prestigious collection, each previously visited Hotel facility is selected based on 27 services (loan of baby buggies, cots, presence of a nearby doctor…)
TOP 5 best hotels with BABY CLUBS
Since it is sometimes difficult to find a quality baby-club, follow us in our Little Guest-labeled review. Europe, Africa, paradisiacal islands … you will be spoilt for choice, when it comes to traveling with your happy family!
Porto Sani ***** – Greece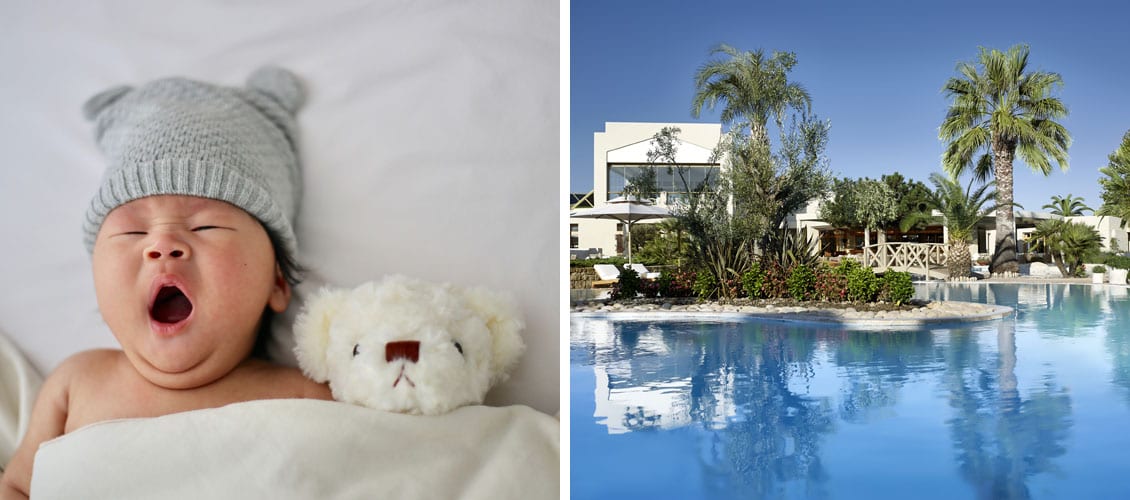 For a colorful and authentic family interlude, Chalkidiki awaits you. The Porto Sani hotel is nestled in the heart of the Kassandra Peninsula, in a preserved bay where the ocean's blue converges with the softness of the fine sand. This address, which occupies the 4th place in 2019's best of the best luxury hotels, offers an incredible range of child services, labeled Worldwide kids and OFSTED.
And the little ones are not left out! Placed under the patronage of the playful Peppa Pig, heroine of many animated cartoons, the Porto Sani crèche (nursery) pampers the little ones from 4 months to 3 years old.
Greece lives at the rhythm of the sea and aquatic activities are part of its culture: getting acquainted with the joys of the waters is either now or probably never! From June to September, baby-swimmer sessions, taught by certified and experienced facilitators, allow your little ones to feel like fishes in the water. These 30-minute lessons are open to children from 6 months to 4 years old.
To keep up with its momentum, the « Move » psychomotor skills programme has been greatly emulated: concentration, coordination and self-confidence are at the package. After the efforts come the comfort, do not miss the Sani ice cream van that will delight guests of all ages for free… Yummy!
Traveling with a baby for the first time can be an arduous and stressful experience. In a bid to resolve the concerns of Mom and Dad, Porto Sani offers a unique service focused on the well-being and personal development of parent-child. In order to advise and reassure you, Carol Mae, consultant and baby sleep specialist offers tailor-made sessions to adjust your little one's sleep-wake rhythm to your new vacation routine. To crown this, you will get a lot of valuable tips for travel addict.
Hotel Royal Evian ***** – France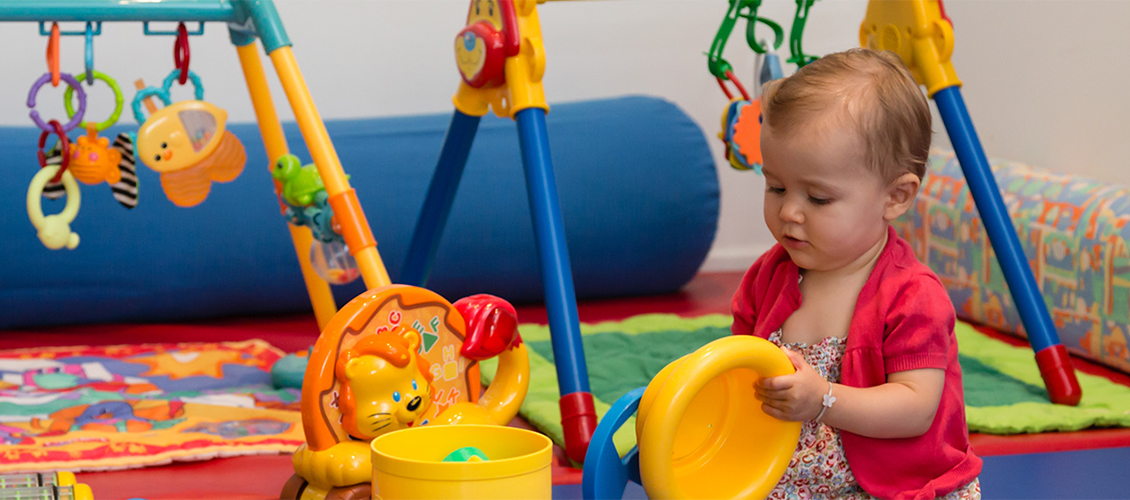 Do you fancy a trip to a spa town par excellence? Head for the east coast of France, Hotel Royal Evian ***** located on the French and Swiss Alps and near Lake Geneva. At the Royal Evian, children from 4 months to 3 years old are really spoiled!
The baby-club offers a wide range of fun activities and fine motor skills every day. For this, it has a dedicated early-learning area where painting sessions, nursery rhymes and music keep baby's hands busy.
Martinhal Sagres Beach Family Resort ***** – Portugal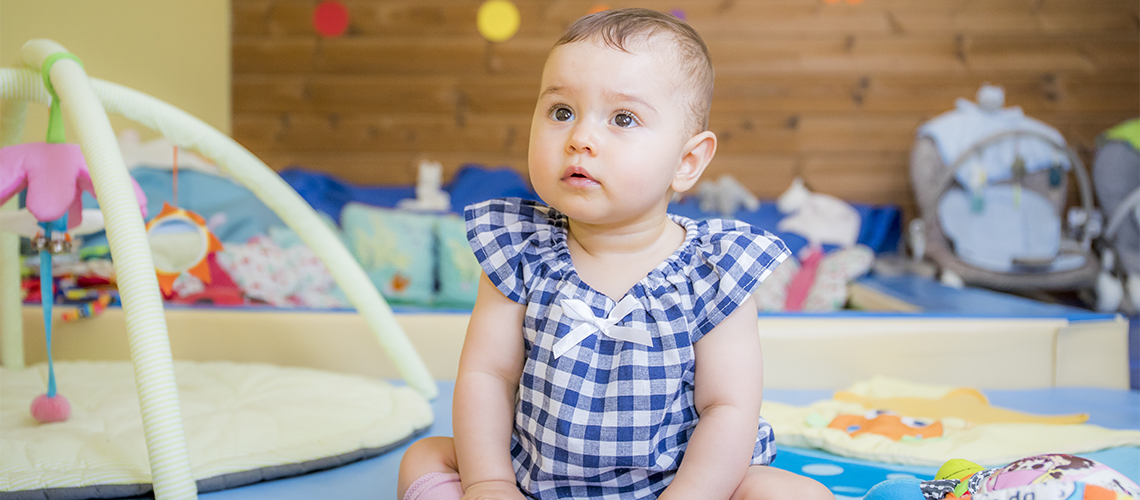 All travellers familiar with the Martinhal chain know that it makes it a point of honour to offer the best experience to its young guests.
The Martinhal Sagres Beach Family Resort ***** is no exception to the rule, offering a lot of activities for children, no less! In addition, it has a Kids-house and a baby-club where parents can leave their children to them with trust , from 6 months to 9 years.
While babies have a great time thanks to all these facilities, big brothers and sisters between 10 and 17 years old are not forgotten. The Martinhal Sagres team will be happy to prepare a tailor-made programme full of sports activities and beach parties, all with the help of dynamic and professional entertainers.
The hotel is a baby-friendly resort that provides: bed and stair gates, cots, adapted toilet seats and/or potties, bottle warmers and sterilizers.
Forte Village Resort ***** – Italy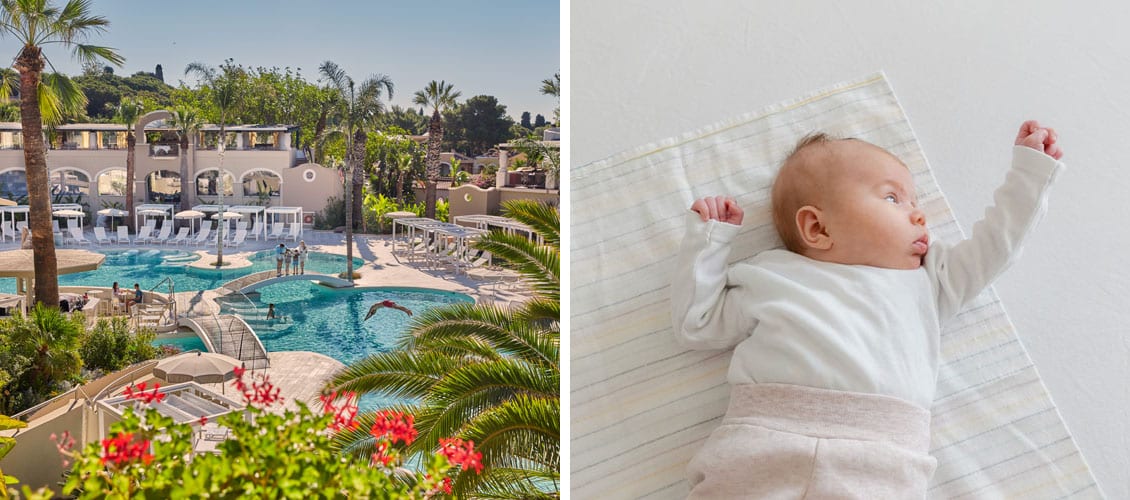 Do you seek after the sweet fragrance of dolce vita and a holiday rich in activities for your entire family? Double shot. The family spirit is undoubtedly part of the DNA of Forte Village, a seaside resort nestled in the South of Sardinia which includes 9 hotels such as Hotel Le Palme ****, Hotel Il Castello **** et Hotel Bouganville ****.
Being known as Children's wonderland, this children-reserved area is aptly named! Colourful and full of good humour, it is in the image of its mascot, Mario the parrot! The environment is 100% suitable to the needs of babies, as well as their parents. In addition to having cradles, it also provides a comfortable and intimate space for breastfeeding moms. We love this unusual attention!
Being guided by a specialized team, the little ones can explore different artistic and creative activities ranging from drawings through paintings, to ceramics: Long live the little Picasso! When the Italian heat starts being felt, the Little Guests will be able to dabble in the pool area reserved for them, under the watchful eye of lifeguards and childcare workers. Small water games and other fun activities facilitate socialization and teach them a team spirit.
Niyama Private Islands Maldives ***** – Maldives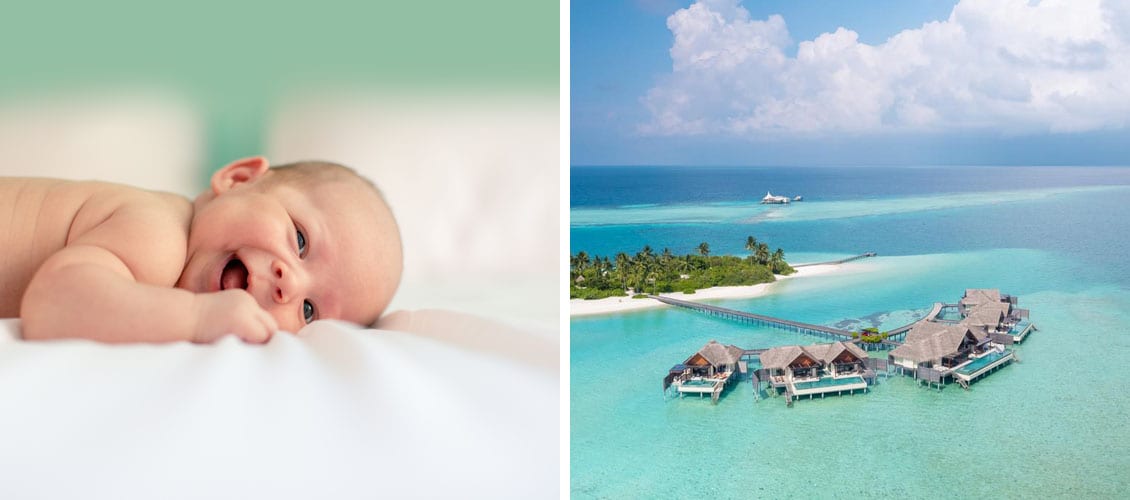 Niyama Private Islands is a rare gem in many ways. Thanks of its exceptional location; firstly, on the borders of Dhaalu Atoll and its unspoiled nature; and also due to the prestigious space which it reserves for the little ones: it is the only establishment of the Maldives whose child club welcomes children as young as 12 months old! Two great positives for demanding families.
The Explorers Children's Club is based on imagination and deploys the vibrant colours of the circus; themes which inspired its decoration. Its incredible outdoor space is equipped with the holidays' winning trio: Toboggans, trampolines and a paddling pool! The team concurred on calling this children's paradise: « the Isle of the game« .
A detailed educational program is offered for children between 12 months to 2 years, with another for the 2 to 4 years old. Every day a different theme pops up, and it does so in 6 short sessions. Among them are, imagination-stimulating activities, graphic design workshops, and motor skills exercises… not to mention the trips to the sea to explore the environment and the breathtaking scenery of the atolls.
Inspired by the Montessori pedagogy, there are numerous activities that awaken the toddler's five senses: compelling one's taste buds to recognize new flavours, and learning to listen or to smell are all essential elements for a baby's development. At Niyama they are at one point mini-gardeners, gourmet chefs at the Milkshakes workshop or even aspiring superheroes during the make-up and disguise sessions!
Before leaving…
To travel with a baby without worrying or to choose the right destination, the advice of an experienced mom is always a good one to take!
Do not forget your child's health booklet with the updated vaccination schedule, as well as a medical certificate of no contraindication to community life. Also prepare a bag that will accompany your baby during his/her day at the baby club (diapers, baby bottle, teddy…)
To combine family destinations with a luxurious holiday at the summit, Little Guest has prepared a selection of the best luxury hotels for families in the mountains, don't hesitate to take a look!
Your little one has a very fragile skin that takes a longer time to adapt to changes in temperature and brightness. Sun protection (high-protection cream, glasses, hat) are essential. Little Guest has selected for you the most suitable sun creams and glasses.
In order to make each of your outings a good memory, get the most suitable baby buggy.
Bon voyage!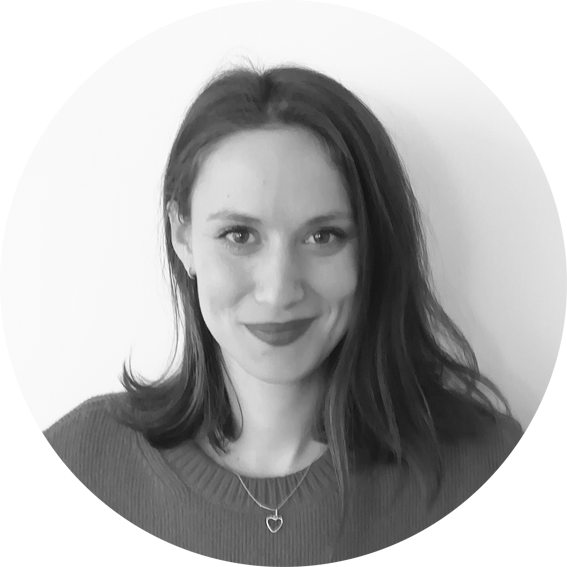 Mylène, 28 years old, art lover and travel addict, from Strasbourg, France