Since always, Spain has been considered as the favourite families' holiday destination. All year long, the climate is mild and offers an exotic gateway to Europe. Going on a trip to Spain often goes with visiting cultural places in Andalusia or partying in Barcelona. However, when you decide to travel to Spain, Barcelona isn't the best option! Fortunately, the country is also made up of destinations which are perfectly suitable for children, as the charming Alicante… It's full steam ahead for the best attractions and activities to do in Alicante, as well as the most luxurious family hotels.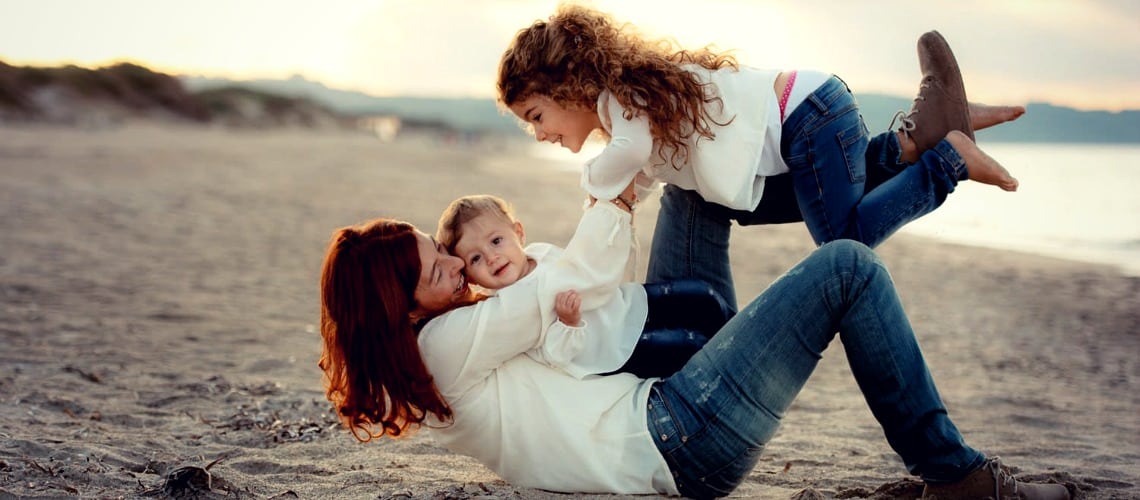 Enjoy the Costa Brava beaches with your family
Instead of being a night owl, opt for a calm and relaxing stay in the Alicante region. Thanks to our tips for activities and good addresses, you will undoubtedly love this coastal province of South-East Spain, which is easily reachable from all over Europe. I admit that we discovered Alicante by chance, given that the city doesn't get the promotion it deserves. And yet, Alicante deserves attention because the place and its region offer a wide range of family activities. Depending on everyone's mood and desire, the day can be spent on the beach and in shopping streets, as well as in museums or monuments. No matter what you're up to, all the ingredients are gathered for a high-quality stay in Alicante. Let's go for a trip that will make everyone see eye to eye!
1 – Alicante is made up of the most beautiful kid-friendly hotel in Spain
Before you can enjoy the cultural and tourist attractions of the region, let's zoom in on a family-friendly accommodation that will win your heart. The Asia Garden Hotel and Thai Spa is an original hotel that perfectly meets the whole family's needs. The lush gardens blend of more than 3.000 Asian plant species and the seven beautiful swimming pools invite everyone to enjoy a calm and serene setting, far away from the hustle of the city. As our little ones also need to gambol, the hotel is located near many amusement parks. On the beachside, a private shuttle (equipped with car seats for babies) can take you to a beautiful sandy beach, straight from the hotel.
What is more, the hotel benefits from 56 Superior Deluxe rooms that can accommodate up to 2 adults, 2 children, and a baby. The icing on the cake: you enjoy a breathtaking view of the Mediterranean Sea from the windows… Each day, a dinner is prepared for children after a nice day at the Pirate Kid's Club, equipped with a beautiful wooden playground. What kids love the most? The beautiful pirate ship. Book your room at the Asia Garden Hotel and Thai Spa at Little Guest Collection, a collection of luxury hotels for families.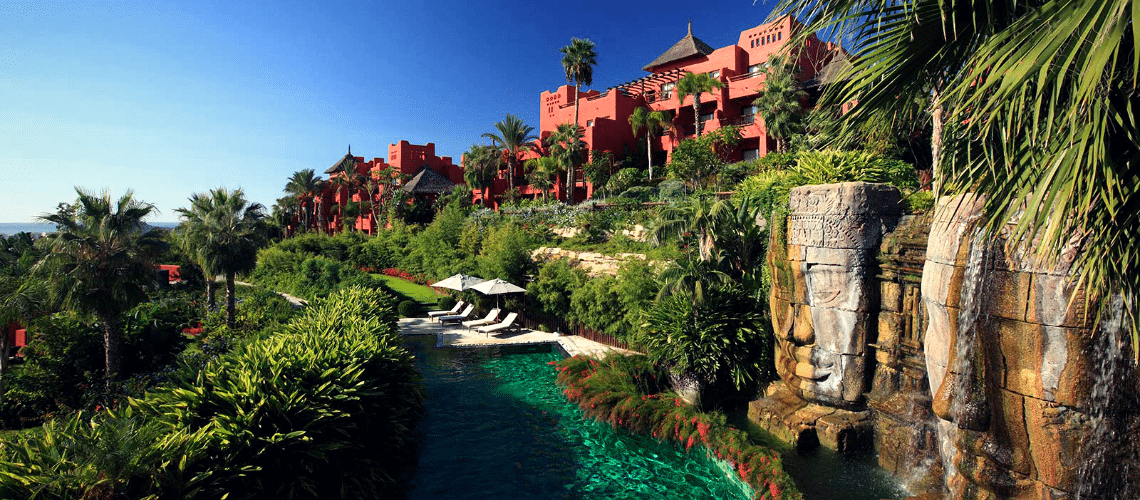 The amazing kid-friendly Asia Gardens hotel in Alicante
2 – Alicante is made up of fine sand beaches
This coastal town of the Costa Blanca is the perfect mix between a port town – charming and atypical – and a large European city with a very rich cultural heritage. As soon as they arrive, families are deeply happy to catch sight of the wonderful fine sand beaches. There is a wide range of it, and all of them are attractive, which allows you to vary your pleasures. During the summer, I'd recommend enjoying the beach in the morning, as it's cool and quiet. Maybe you could also organise a sandcastles session? During the day, avoid the crowds and explore the surroundings.
I strongly recommend visiting Tabarca Island, a small and wild archipelago that preserves its fauna and flora. A beautiful way to educate toddlers about the environment. Tabarca is reachable by boat from the port of Alicante. In this little corner of paradise, we were seduced by translucent waters, wild creeks, and magnificent palm trees. In short, that's a real postcard decor! For dinner, we enjoyed a delicious Caldero, a local specialty made of fresh fish with potatoes and rice with aioli. Curiously, when the kids have the chance to see the fishermen return to their boats loaded with fish, they are much more willing to eat fish than when they are in Paris! My final advice is to visit Tabarca Island at the end of the day when everyone leaves. You can enjoy the peaceful and tranquil atmosphere of the place. Do not forget to tell your children the island was a landmark for all kind of pirates and smugglers who came to find shelter in the many caves of the shore.
Before going back to the hotel, you must make a small detour to Santa Pola to enjoy a delicious yogurt ice cream…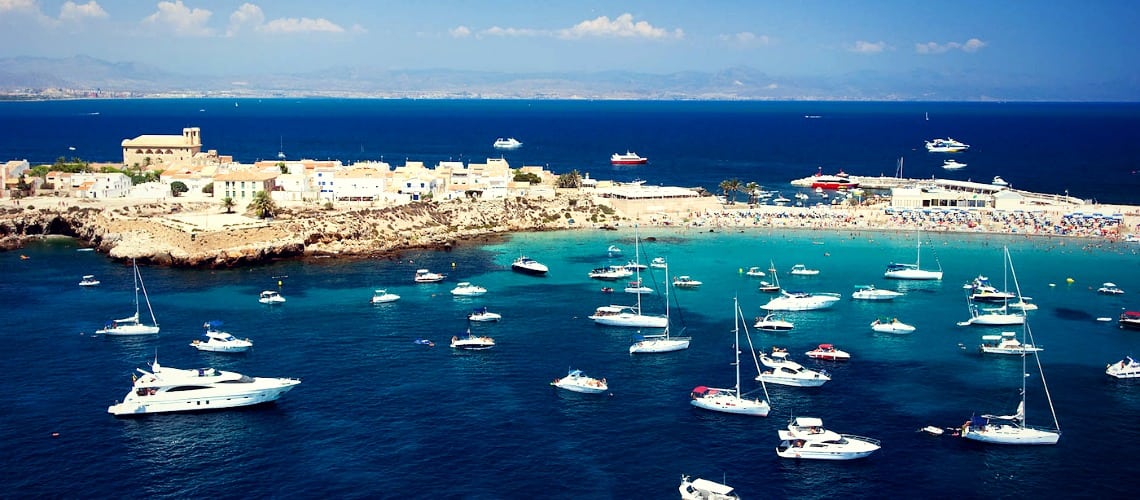 Everyone needs some Vitamin sea
3 – Alicante is made up of authentic places to visit
A must-see in the region: the Castle of Santa Barbara which dominates the city from its rock. It offers an incredible view of the Bay of Alicante. In this impressive fortress (one of the largest in Spain) the whole family enjoys plays with historical characters who are part of the place history. Between historical stories and fantastic legends, there is something for everyone since it's both funny and playful. What route to take?
I truly fell in love with the old town in Santa Cruz, a neighborhood that has preserved its authenticity. You'll be happy to lose yourself in its small wandering streets. A mix of pop culture and historic heritage, the city is welcoming and exudes a gentle way of life. Colorful houses, flowered balconies, small dark stairways, shadowy spots, and all of it accented with a few pieces of spectacular graffiti here and there that give the city a unique character. Alicante is an important port city where maritime commerce has taken place since the 13th century. From there, you can take the boat to Ibiza or Mallorca. What route to take?
Without a doubt, you must see the Esplanada de España, one of two seaside promenades in Alicante. The promenade is extremely popular, and the walkway is covered in 650,000 blue, white, and red tiles whose waves play beautifully with the movement of the sea. Here, you can discover the Basilica Santa Maria, the city's oldest church nestled in the heart of the historic neighborhood's streets. It was constructed in the 14th century upon the ruins of a mosque. Its baroque style and wonderfully worked facade are popular with children. What route to take?
4 – Alicante is made up of many leisure parks
An absolute must-see during family vacation: the quality of the amusement parks in Costa Blanca will surely surprise you. Our favorite is without a doubt Aqua Natura, a water park with 6 water slides and a wave pool where you can learn to swim like a mermaid, and even dress up like one. The park also offers a zone that is well equipped for young children, full of attractions that are fully adapted and completely safe. We loved the turquoise blue water.
Tickets to Aqua Nature can be combined with tickets to the Terra Natura park, a new age zoo that focuses on an immersive business and promises constant contact with the animals. The visit is beautiful, and you almost feel like there aren't any bars or fences. Numerous educational activities are offered for children. What route to take? For history buffs, you can't forget to visit the Terra Mitica Park, whose decoration is inspired by the ancient civilizations of the Greeks, the Egyptians, and the Romans. What route to take?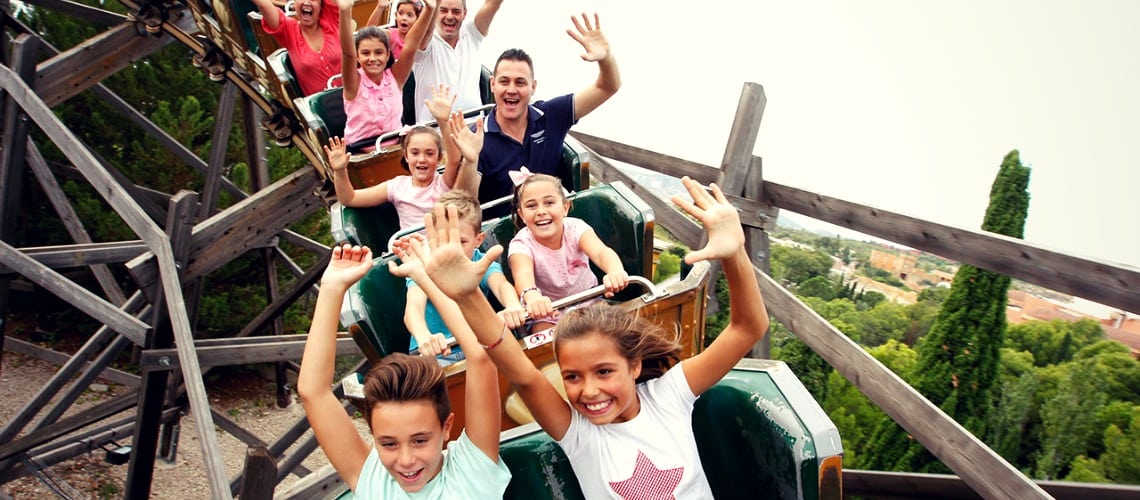 Who would dare?
5 – Alicante is made up of seaside resorts of the 60s
I am a fan of heritage and not just old stones. So, I like to introduce children to places that have marked the history of our society. Benidorm is a big part of it. This city is very interesting as an architectural heritage resort because it was one of the first seaside resorts, very popular in the 60s because it was built vertically, with many high buildings, many of which open majestically on the coast. Its 3 beautiful beaches with blue flags (a sign of high quality) are protected from the wind and offer nice relaxation for families.
As far as gastronomy is concerned, the region is full of lovely little addresses where you can savour local specialties such as Arroz a banda, a dish of rice cooked in fish stock and served with aioli or, of course, a paella à la Alicante fashion. The region of Alicante is not far from Mallorca, which also has beautiful establishments for family stays including the very nice Resort Saint-Regis Mardavall but I'll talk to you again about those with great pleasure next time…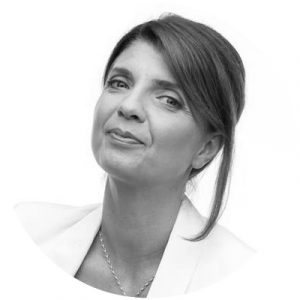 Catherine Seiler Luttmann, married, Justine's mom, from Paris