True open-air museums, some airports are worth the detour! Gone are the days when children were bored waiting for their flight. Your little ones will soon forget the long wait. Whether it's time for a stopover or a direct flight, keep an eye on your watch so you don't miss your next flight! Nature parks, waterfalls, bookshops, cinemas, airports have thought of everything! The journey now starts as soon as you enter the terminal.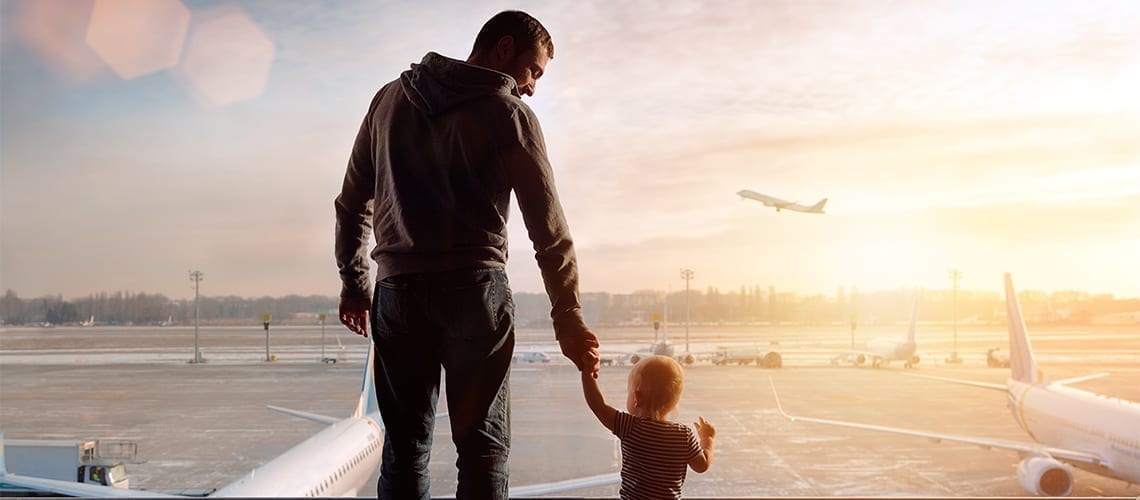 « Ladies and Gentlemen, please return to your seats and fasten your seat belts, we will now proceed to the landing. For connecting passengers, please go to the counters of your airline upon arrival. On behalf of the entire team, we thank you and hope you had an excellent flight. »
« Based on the ranking established by Skytrax, we have selected the best kids-friendly airports. Incredible services are available at the terminals that serve international departures. For each destination, Little Guest invites all travellers to discover the kids-friendly hotels in its collection. »
1- SINGAPORE (SIN)*****
Nature and Technology Hub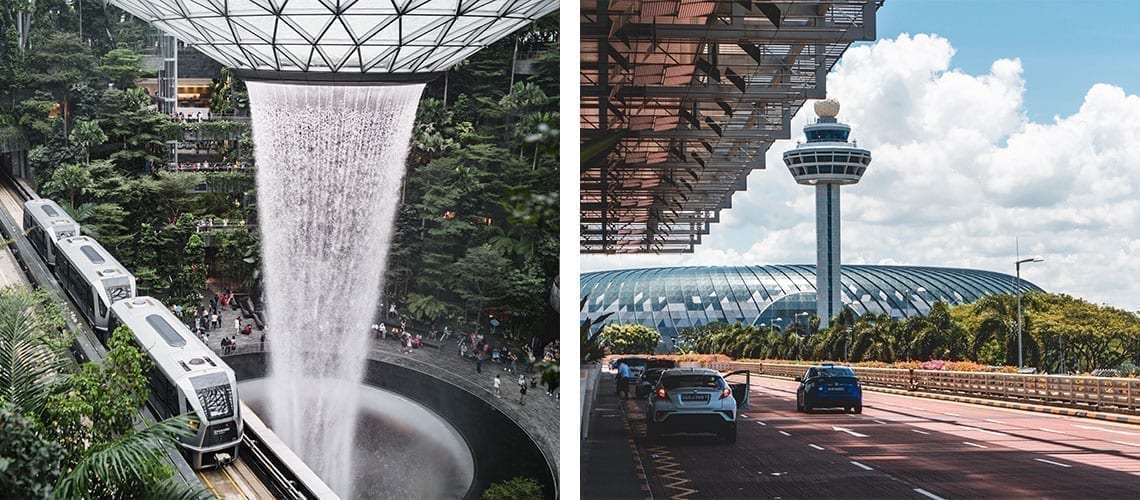 To rival its neighbours Hong Kong and Dubai and play in the big league, Changi Singapore Airport has seen the Jewel project blossom. It is a majestic complex with several gardens and even a waterfall. As a result, it now ranks as the best airport in the world.
For families: at the Jewel complex, near Terminal 1, transit passengers can discover the butterfly greenhouse. The view of such a tropical ecosystem in the heart of an airport is simply breathtaking. Even more incredible, head to Canopy Park to admire the Rain Vortex, an impressive 40-metre-high waterfall. In the evening, the waterfall will put on its most beautiful colours during a sound and light show. In the heart of the Shiseido Forest Valley, it is even possible to go hiking. The list of activities you can do at the airport is endless. In Canopy Park, lose yourself in the alleys of a maze while your little ones climb walls or slide down the sculptural playground. Kids can even play with the « foggy bowls » clouds. And the icing on the cake, the Changi Experience Studio will give them an immersive experience in the heart of virtual reality. You've been warned, Changi Singapore Airport is an attraction itself.
Practical information:
Entrance and exit via different levels
Rain Vortex:

Location: in the centre of Forest Valley
Opening hours: from 9 am to 11:30 pm
Sound and light show: every day between 7:30 pm and 11:30 pm
Canopy Park:

Location: on the L5 level of the Jewel complex
Opening hours: from 10 am to 12 pm from Sunday to Thursday and from 10 am to 1 pm on Friday and Saturday: holidays and bank holidays.
Price: 3€ adults/children, free for children under 3 years old. The Foggy Bowls and entrance to the Hedge Maze are included in the park entrance fee.
Changi experience studio:
Price: adults: 16€, children: 11€.
More attractions? The Jewel Complex website is full of them.
Lost in this gigantic airport? Take a look at its interactive map.
Hotel: Singapore is a bustly and dizzy city-state. Nevertheless, after a long flight trip and with an ongoing jetlag, we often need some resting time, especially when the whole tribe comes along. Little Guest selected for you a lovely British colonial style hotel, the Capella Singapour *****, located on the verdant and calm island of Sentosa. The perfect nest for a well-deserved rest with enough space and activities for the children to play in the garden.
2 – AMSTERDAM (AMS)****
Cultural and literary break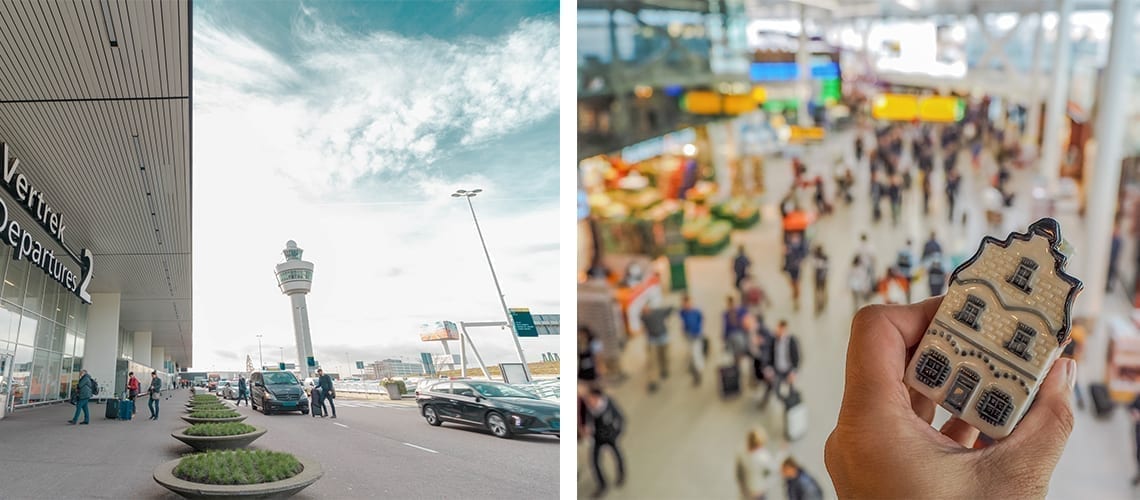 Schiphol is the main airport in the Netherlands and is located 17.5 km south-east of Amsterdam. After Paris and London, it ranks among the most important airports in Europe. From the beginning you can see KLM's colours proudly displayed. But here blue is not the only colour, as other airlines also operate numerous international flights: TUI, EasyJet or Delta Airlines. Your happiness will be at the end of one of its 6 runways.
For families: it's not Hollywood, but almost! Holland Boulevard, located between lounges 2 and 3, will immerse your kids into the heart of Dutch art and culture. Your children will have the chance to get to know NEMO, the Amsterdam Science Museum. They will play superheroes by shaping the waves and reproducing your face with electricity. Literature fans will devour the books in the library. Not (yet) had time to visit the Rijks Museum in Amsterdam? Don't panic! Temporary works are waiting for you in the miniature replica of this mini national museum at the airport. Who knows? Maybe you'll be lucky enough to admire one of the works of the famous Rembrandt? Lego pop-up store, giant toys, bird songs will liven up your walk between lounges 2 and 3. In baby care lounge, you will be able to rest while your baby falls asleep on a self-service bed.
Practical information:
Lost in this gigantic airport? Take a look at its interactive map.
3 – ZURICH (ZRH)*****
A Paradise for budding aviators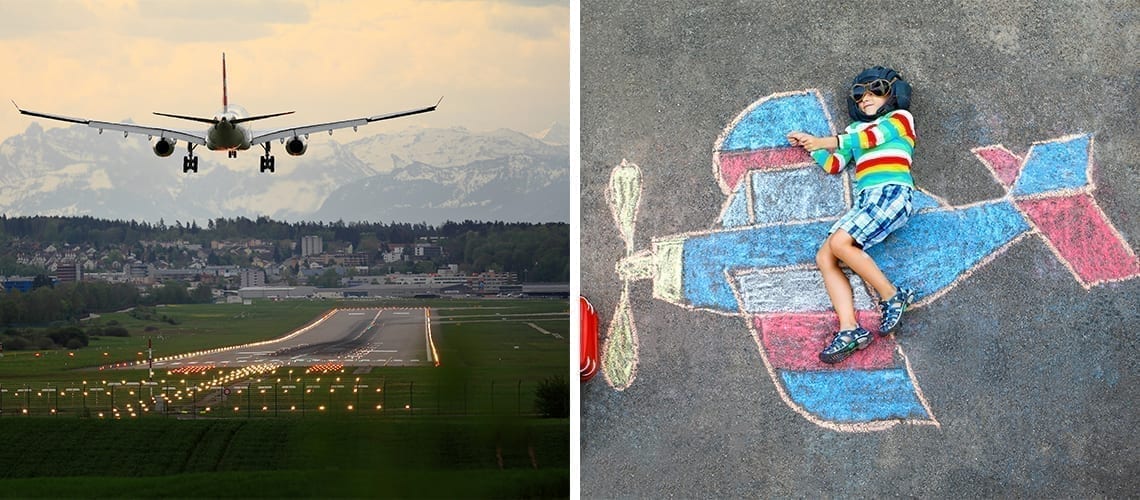 Zurich Airport takes the technology train. « The Circle » is an ambitious project that aims to revolutionise the airport world. This business centre, which will be located just a stone's throw from the airport, will be home to experts from all over the world in its 180,000 m2 of space. Get ready to discover this fabulous project in 2020. In the meantime, you can already visit the construction site.
For families: children, accompanied by their parents, will have a great time in the 2 « family services » playrooms. Spacious and free of charge, they are super equipped: PlayStation, toys, table football, etc. Are your children passionate about aviation? The Airside Center offers an incredible amount of activities. Large families can take a 2-hour behind-the-scenes guided tour of the airport. You'll learn all about the operation of the runways and air traffic! Children 12 years and older can take part in a « flight simulation » at the Sim Academy. Don't forget your camera, the best observation spots are near the runways. Through the multimedia binoculars on Panoramic Terrace B, you'll be able to detect the planes taking off and landing. Children will have fun in the « mini-airport » playground.
New: take the bike paths, by bike. Let's go for the 20 km roller coaster on the hillside overlooking the airport. Discover a fabulous nature reserve and its Roman ruins. Feeling a little peckish? Do your shopping at the airport and grill your steaks and sausages outside!
Practical information:
« Family Services »:

Gate A: every day from 6:30 am to 10 pm
Gate E: every day from 7:00 am to 1:00 pm
Airside Center (B&D gates):

Guided tour for families:
Number: minimum of 5 people
Registration: 30 minutes in advance
Price: Children (from 8 to 16 years old): 9 €, Adults: 19 €.
Opening hours: weekends from 2 pm to 4 pm in summer and Sundays from 3 pm to 5 pm in winter.
Panoramic Terrace B (Gates B/D):

Opening hours: every day from 10 am to 5 pm in winter and from 9 am to 7 pm in summer.
Rates: free for children under 10 years old, from 10 to 16 years old: 1.80 €, adults: 4.60 €
Lost in this gigantic airport? Take a look at its interactive map.
4 – MUNICH (MUC)*****
Panoramic and didactic stopover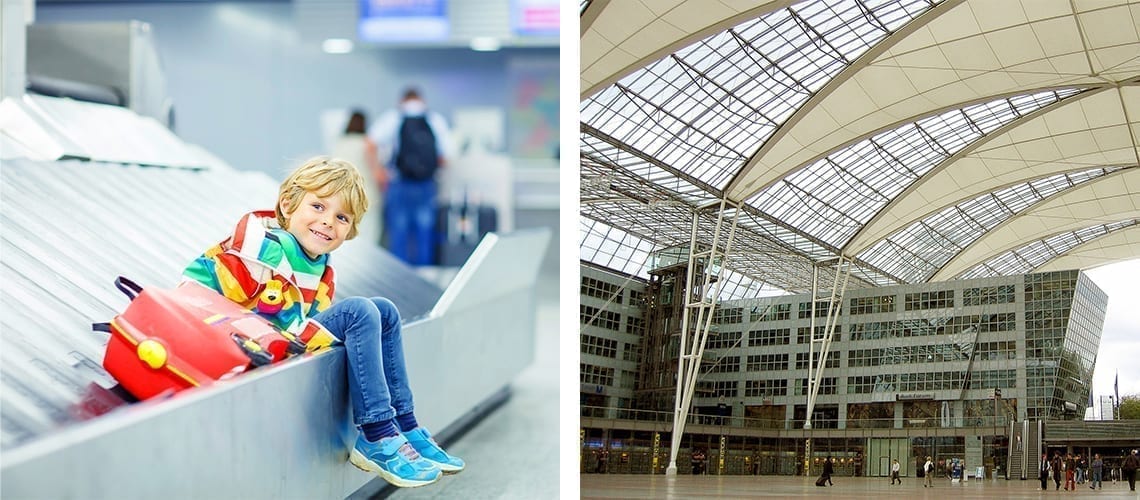 Situated 28km north-east of Munich, Germany's second-largest airport opens its doors to you. Star Alliance and Lufthansa mainly share 2 terminals. Munich airport and its big brother, Frankfurt airport, now share international connections. A third runway should soon see the light of day. Get ready for take-off!
For families: On landing, the kids will be in seventh heaven! Go to terminal 2 to let the little ones enjoy the incredible playgrounds. Alternatively, relax in the nap cabs while the older kids have fun in Kinderland. There they can draw or play under the watchful eye of experienced educators. Long hours in transit? Head outside to the Visitors' Park, where you'll forget you're at the airport. From the 28m high Visitor's Hill, you may be lucky enough to spot one of the Airbus A380 that regularly tread the runways. Don't hesitate to play a game of mini-golf with your family before your flight. More atypical, book a birthday party for your little travellers from 5 years old. Munich Airport takes care of everything! If you're lucky, you might be able to wander the aisles of the Christmas market or watch a skateboarding competition. Please book your flight at the right time. But don't miss the boarding!
Lost in this gigantic airport? Take a look at its interactive map.
Practical information:
Baby playground:

Opening hours: Tuesday to Sunday from noon to 6 pm
Age: children from 0 to 3 years old
Kinderland:

Location: level 4 near the Munich Airport Center Forum
Opening hours: Tuesday to Friday: 12 pm to 6 pm, weekends and school holidays from 10 am to 6 pm
Age : children from 3 to 10 years old. Max duration: 4 hours. Parents are not allowed. Price: 2€ for the 1st hour, 5€/2h, 9€/3h, 15€/4h
Airport guided tour for families:

Age: families with children from 4 to 8 years old
Opening hours: weekends, holidays and bank holidays at 1 pm
Duration: 50 minutes
Price: free for children under 5 years old, Children over 14 years old: 7€, Adults: 9€
Adventure playground: free
Mini-golf:

Opening hours: open from 10 am
Rates: children: 2€, adults: 5€
This place is not accessible to people with reduced mobility.
5 – DUBAÏ (DXB)***
Zen stop and shopping temple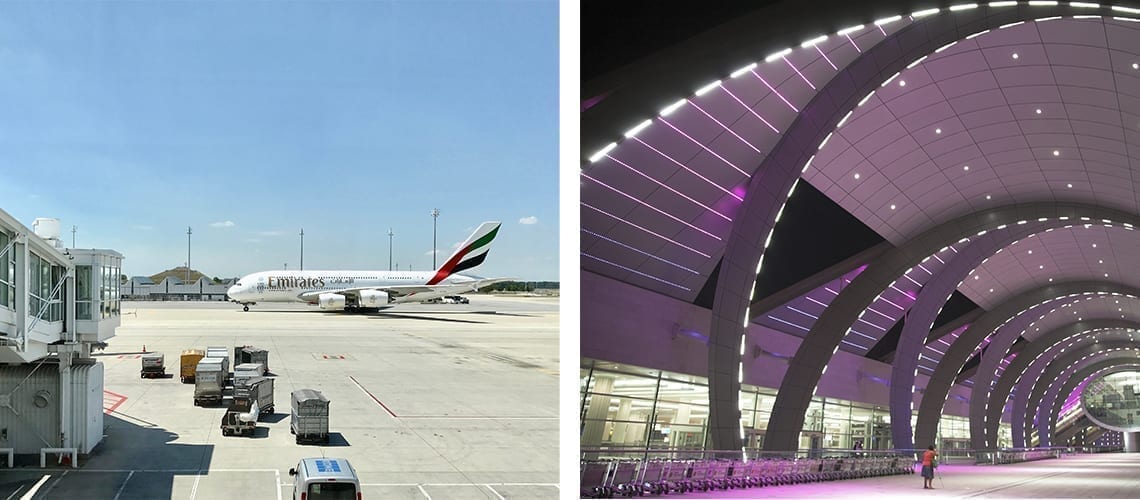 The high occupancy rate among the 3 terminals of Dubai International Airport places it among the most important in the world. Passengers from all over the world transit through this airport worthy of your little princes. Perhaps you will be one of the 100 million passengers expected in 2020?
For families: children will have fun in the playground. It has toys, interactive games, television and even a climbing area for little daredevils. Teenagers will accompany you in this real shopping temple. Young and old alike will be happy to know that there is a Hard Rock Café at the airport! Fancy some bubbles? A whirlpool bath will make you happy at the Timeless Spa. Check out the bluest water by the pool and sauna. And for the green, head to the Zen garden. Then rent a Snoozecube where you can take a nap right after a refreshing shower.
Good plan: if you have travelled with the Emirates company, the gates of paradise await you on arrival. Indeed, a big surprise awaits travellers on a long stopover (from 6 am to 12 am). This is the Dubaï Connect service. Travellers in transit will have the chance to stay and eat free of charge in a 5-star hotel at the airport. The service is available in business class, first class and economy class as per the terms and conditions. For more information, the terms and conditions can be found on the Emirates website.
Practical information:
Children's playground:

location: DXB's family zone near gate B26 to B32 at Terminal 3
Showers:

location: between gates B13 and B19 at terminal 3
Snoozecube:

location: terminal 1 (gate C22)
Zen Garden:

location: between gates B7 and B27
price: vary depending on the package
Lost in this gigantic airport? Take a look at its interactive map.
Hotel: It's on the world-famous Jumeirah Palm Island that the Dukes The Palm, a Royal Hideaway Hotel ***** stands proudly. A palace that will delight the most demanding travellers by its refinement and its 5-stars services. Discover the bright side of life in this high-end institution for families eager to live a typical Dubai experience.
Thank you for travelling with Little Guest!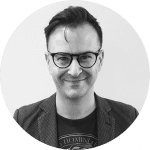 Maud, 29 years old, passionate about writing and travel, from Hainaut, Belgium