A true earthly paradise interspersed by sites with a poetic name, Mauritius is a privileged destination for families. Nestled between the Islands of Reunion and Rodrigues, which is nicknamed the Pearl of the Indian Ocean, this site has a well-founded setting that is conducive for family holidays. Take out your travel diary and take note: Little Guest (collection of luxury family hotels) has found the best addresses and numerous tips to help you prepare for this dream vacation. Prestigious all-inclusive hotels, direct flights, kids-friendly activities … all you need to do is live the dream.
Mauritius in a nutshell
State: Republic of Mauritius
Capital: Port Louis
Political system: Parliamentary republic
Languages: English, French and Mauritian Creole
Currency: Mauritian Rupee (Rs 1 = €0.025)
Time zone: UTC + 4
Why visit Mauritius
Because her inhabitants are warm and welcoming. Mauritians sure know how to welcome visitors, there is no doubt about this. Their kindness is legendary and enthralls travelers. Communication too isn't a problem here, since the inhabitants of Mauritius speak French and English, as these are the two languages taught at school! Mauritius is also the African country with the most flourishing economic growth and its European lifestyle quickly makes you feel at ease.
Because her weather and climate are pleasant. Mauritius is a destination to explore at any time of the year. It is generally considered that her year has two seasons: the austral [southern] summer (between November and April) and the austral [southern] winter (between May and October). With high temperatures, between 27 and 34 °C, her summer is hot and humid, while her winter is dry and mild, with temperatures between 17 and 26°C. Thus, you can choose when to visit this jewel based on your preferences. Note should be taken, however, that the hurricane season (between December to March) can be unpleasant.
Because the island conveys a feeling of total change of scenery. Cultural mix, idyllic beaches, infinity of palm trees, turquoise waters … words alone cannot describe the utopian scene that will unveil itself before your eyes the moment you land in Mauritius. An excellent way of taking a break, without suffering the effects of jet lag (only 2 hours shift during summer and 3 hours shift during winter).
Because you won't be running out of interesting family activities. The island describes itself as a vast playground for the little ones who only think of frolicking and exploring the world. Sports or water activities, excursions, animal encounters, cultural outings … Boredom does not exist on this beautiful paradisiacal island.
How to get there and where to lodge?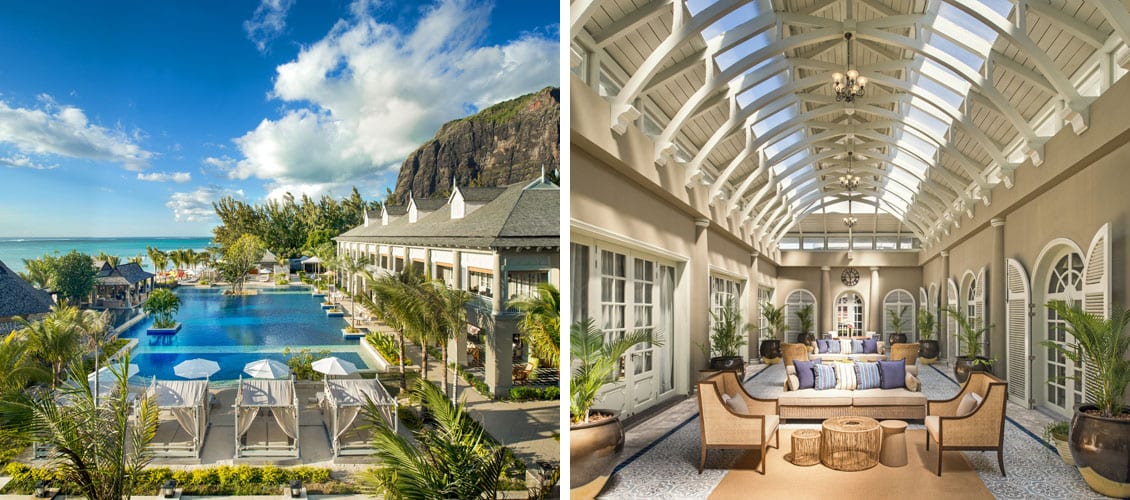 Wisely choose your flight. Air France offers direct 11-hour flights from Charles de Gaulle Airport (CDG) to Sir S. Ramgoolam International Airport (MRU). For your little ones, choose a night flight to make the trip more enjoyable, especially with young children. From Belgium, the easiest way will be to get to Paris by train. You should note that Thalys offers trips to the airport in 1hour and thirty minutes (from the Brussels Central Station). Good news: Air Belgium will lunch a direct flight from Zaventem from mid-December!
For families wishing to take a trip to Dubai to explore the city of excess, Emirates offers flights in 2 x (6hours and 45minutes) with long stopovers from Paris, Brussels, Lyon, Geneva and Frankfurt. Convenient for a short visit and a rest break for the children. The airline also offers direct flights from Paris.
At your destination, we strongly recommend that you opt for a luxury hotel for assured tranquility. For even more comfort, the all-inclusive package is the big favorite among families. The main objective here is to choose a hotel facility where the entire family can be catered for and go about their respective businesses. For this, Little Guest has gathered the best of the best luxury hotels in Mauritius.
The best luxury and family hotels
On the south-eastern tip of the island, the LUX* Le Morne. Listed as a UNESCO World Heritage Site, Le Morne Brabant is a pretty gingerbread-shaped mountain that stands proudly facing one of the island's pearls: the very prestigious LUX* Le Morne. Its 149 rooms offer a breathtaking view on the Indian Ocean thanks to a balcony or a terrace. Our little guests love: the infinity pools, 24-hour room service, the babysitting service, connecting rooms, children's club and teenagers club.
On the south coast of the island, the Shanti Maurice Resort & Spa. Lush environment, ocean views, facilities designed for children… Shanti Maurice is a jewel in our collection. This 5* hotel consists of 61 rooms and suites built in the middle of 15 hectares of tropical gardens with surface areas ranging from 81 to 1,000 sqm, direct access to the beach and breathtaking views on the turquoise waters of the ocean. Our little guests love: the advantageous family package, the baby-club and mini club, the numerous sports facilities and leisure activities, the spa, the outdoor swimming pools and the high-end gastronomy of the restaurants.
In the north of the island, La Pointe aux Canonniers Resort Club Med. Experience a dream stay full of the Mauritian way of life at this exceptional all-inclusive hotel. Set in the heart of lush nature, it is the ideal place to spend a quiet family holiday. The countless activities offered by the hotel are sure to delight young and old alike. Our little guests love: the kids-clubs adapted to their age, the entertainment and sports activities offered by the staff and the dream setting: palm trees on one side, the Indian Ocean on the other.
Check out all our hotels in Mauritius.
Meeting the fauna and flora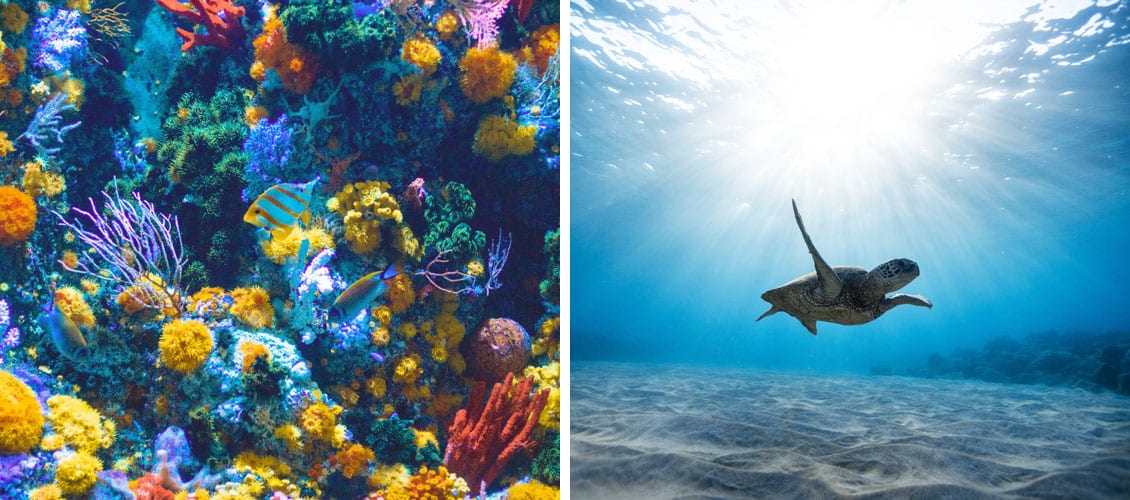 In Mauritius, nature is ever-present, and this is good for children. It is in the North-west of the island that you will find the famous Pamplemousses Garden (today known as the Sir Seewoosagur Ramgoolam Botanical Garden) which was created in the 18th century. Being spread over 37 hectares, this botanical garden is made up of a multitude of floral species and exotic plants. The little ones will awaken their senses in this historic park where François Mitterrand, Nelson Mandela and Gandhi have planted their own trees. Things that can be done in a single day: Strolling in the Cap Malheureux village, wherein lies the famous red-roofed church, and visiting the Château de Labourdonnais and its estate. Price: Rs 200/adult; Free for children under 5, and for adults over 60 years old. Open daily from 8.30am to 5.30pm (free on Sundays and public holidays). Itinerary
Deep sea explorers love Mauritius for her numerous water excursions. The best way to explore colored fish and coral reefs in their natural habitat: navigate through the crystal-clear waters aboard a glass-bottomed boat. Little Guest strongly recommends that you carry out this activity, coupled with diving. This is exactly what's being offered by the Blue Bay Marine Park in the south-east of the island; named a Ramsar Site in recognition of its ecological and environmental efforts. There, you can visit Ile Des Deux Cocos and juggle between snorkeling and savoring cocktails… Price: Rs300/person (€7,50). Itinerary
Cultural outings
Sugar holds a fundamental place in the history of Mauritius. It is indeed the basis of the Mauritian economy and agriculture for centuries. The Sugar Adventure is a fun-recreational museum with an interactive course that tells the story of the island's past and identity, as well as its special relationship with sugar cane. You will be greeted by sounds reminiscent of the jungle and rolling waves that will lead you straight out to an extraordinary adventure, for the conquest of time… Price: Rs 200/adult; Rs 100/child aged 6 to 13 years; Rs 100/student aged 13 to 26 years; Rs 100/senior over 60 years old. (Rs 200= €4.99, Rs 100 = €2.50). Itinerary
The heart of any culture is the cuisine. We thus invite you to one of the island's best markets for a complete immersion. According to what's being said, the Quatre Bornes Market is be the most iconic of them all, and justifiably so! Colorful vegetables, fragrant fruits, delicate spices, these are what Mauritians fill their baskets with. At lunchtime, you will have the possibility of savoring the local specialties such as vanilla alouda or delicious faratas. In some markets you can also purchase some lovely souvenirs. What should be explored: the Mahébourg Market every Monday from 9am to 5pm, the Port Louis Market, the Flacq Market for an unmatched mix of flavors, or the Goodlands Market for an authentic experience.
Whether you're a tea lover or not, the Route du thé (Tea route) at Bois Chéri puts everyone in agreement. This ecotourism course covers 3 sites including the Domaine des Aubineaux, the Domaine de Bois Chéri and the Domaine de Saint-Aubin; and promises memorable anecdotes and memories. Beit for gastronomic breaks, children's play area, as a culture and history point, for savoring tea, rum and vanilla, this is a rewarding experience that will make you shine during a dinner with friends. Price: €55 /adult; Rs29/child aged 5 to 12 years; extra for transport. Open 7d/7 from 9am to 5pm. Itinerary
The island's most beautiful beaches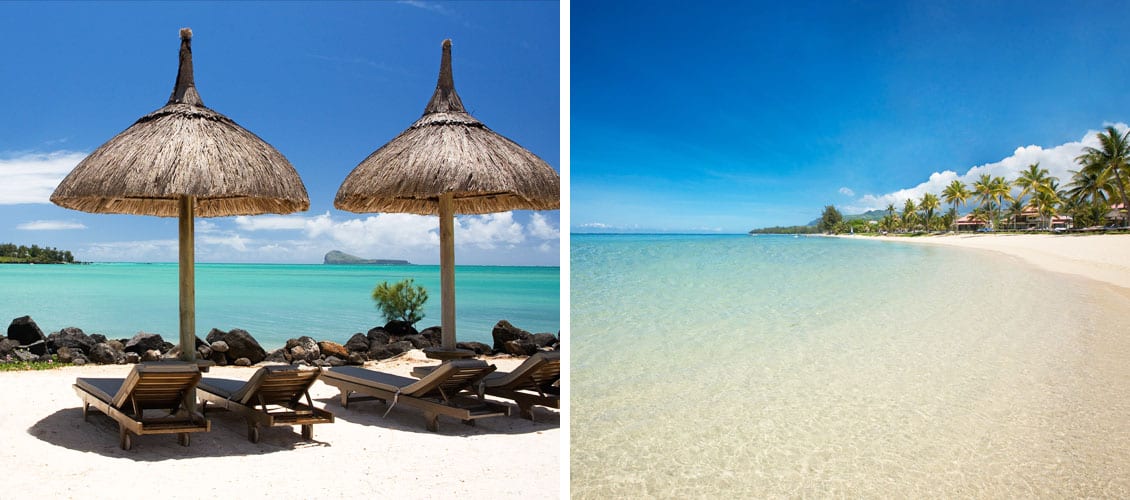 Being about two kilometers long, the Trou-aux-Biches Beach is considered the prettiest on the island. A true haven of peace for the locals, Trou-aux-Biches is a charming atypical city with its own lagoon. In order to relax and revitalized yourselves, take a long family walk up to the Mont Choisy Beach (37-minute walk).
What could be better than swimming in turquoise water at 29 °C? Dominated by Le Morne, the Le Morne Beach carries its visitors off to another dimension. Calm and serenity are the order of the day in this clean and natural space. Since swimming always makes you hungry, the beach's food trucks serve local and delicious snacks that kids love.
With crystalline waters, high quality white sand, and palm trees that stretch as far as the eye can see… the Belle Mare Beach is the perfect setting for a romantic break to watch the Sun slowly going down, while kissing the Indian Ocean one last time. Numerous activities are being offered in the surrounding areas thanks to the hotels that animate it.
Natural spots where one can switch off
If there is a must-do activity in Mauritius, it should be a hike in Le Morne Brabant, or around (wiser if you have young children). Le Morne is a quiet and peaceful fishing village with ravishing beaches, which is dominated by the famous mountain. Before embarking on a long walk, take a moment to sit on a stretch of white sand for an early morning picnic. Without the kids, you can go on a sports hike to admire the breathtaking view from the top of the summit. With children, it is preferable to explore the small villages around and to meet the locals, who are always happy to have visitors. The nearby beaches such as La Prairie and La Baie du Cap are must-see, and more so, are dream sites to indulge yourself in kite surfing; same with the surrounding areas of Le Morne! Itinerary
Not far from Le Morne, the Chamarelle Waterfall and its 7-colored lands will impress the children. It is in a landscape made of dunes that unravels a very special geological phenomenon: sands and minerals of seven different colors offering an impressive scene. Not far from there is a paddock with Seychelles giant tortoises that will enthrall the little ones. Itinerary
The Black River Gorges National Park is after the hearts of all its passersby. Being a reserved natural setting, the park contains treasures that can get stuck on one's memories forever. It is close to this natural wonder that one admires the 7 Cascade Valley, also called the Tamarin falls, as well as the salt cellars. Itinerary
Testimonial of a lover of islands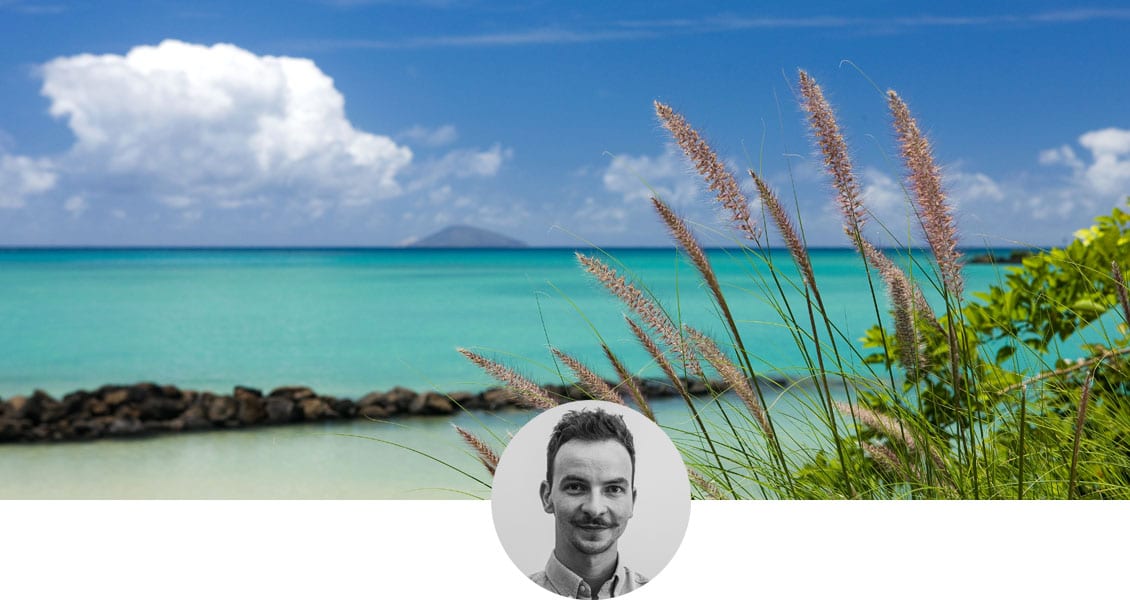 Being a great lover of islands, Alexandre, a Travel Designer at Little Guest, knows Mauritius like the back of his hands. His best picks: The North of the island, especially the Grand-Baie Village. According to him, it's "THE PLACE TO BE" for having fun and for going out with the family or with friends. The sun is at its peak, the beaches are vast and spread out, and the chic restaurants offer delicious menus.
For example, Le Capitaine was voted « The Island's Best Seafood Restaurant » by our dear Alexander. With direct openings to the sea, the restaurant offers a solar atmosphere and dishes made with passion and creativity. Another hidden treasure in the village is Ti Kouloir. Warm and relaxed, the establishment is well known to locals, but much less to tourists. It is recommended that you reserve a seat in advance or order to take away because the place is very small. However, do not be fooled by appearances, it's at Ti Kouloir that you'll be eating the best fried noodles (mines frites) on the island!
After a gourmet break, a family excursion is essential. From Grand-Baie or Cap Malheureux, hop on a catamaran for a most relaxing mini cruise. Scuba diving sessions at the Coin de Mire, sun-bathing on the flat island, healthy and local barbecue, drinks at will … A daydream.
Alexandre's best-pick address: « If I were to recommend a place on the island, it would be the Rituals Spa at Fond du Sac. The treatments and massages are prodigious, and the place is like a sanctuary of well-being. I've never been more relaxed than the day I came out of this spa! » Itinerary
Tips
Depending on your budget, we advise you to either rent a car or take a taxi for your travels on the island. Driving a rental car is more economical, but you must note that the roads are not always perfect and that Mauritians drive on the left side of the road.
Before leaving, consult your doctor who will advise you on the precautions to take in the event of travel sickness (plane, car, boat…).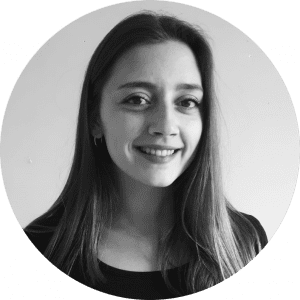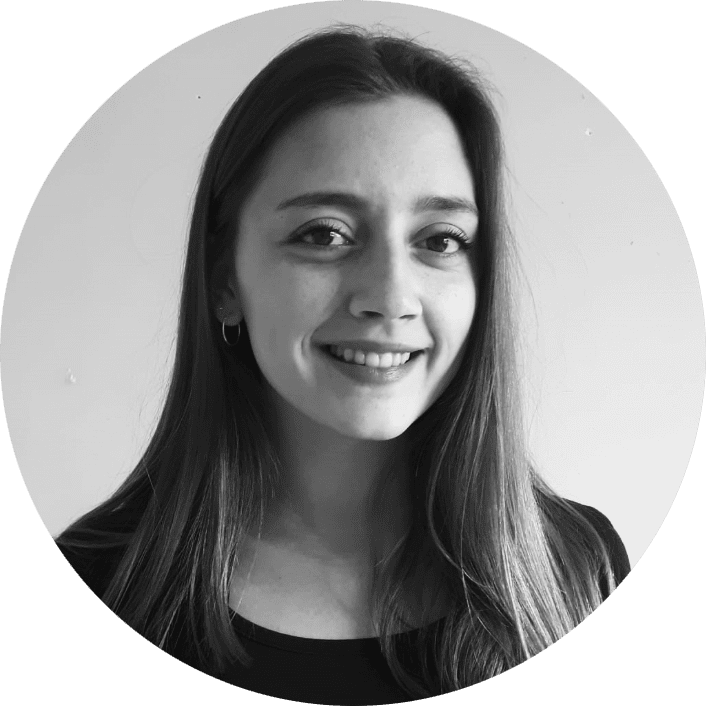 Pernell, 23 years old, travel lover, from Angers, France