For many families, the October half term will provide the first chance to enjoy an overseas holiday for almost two years. Whether you have small children or teenagers, this Little Guest guide to the best October holiday destinations for families will ensure that your post-pandemic adventure is everything you dream of and more!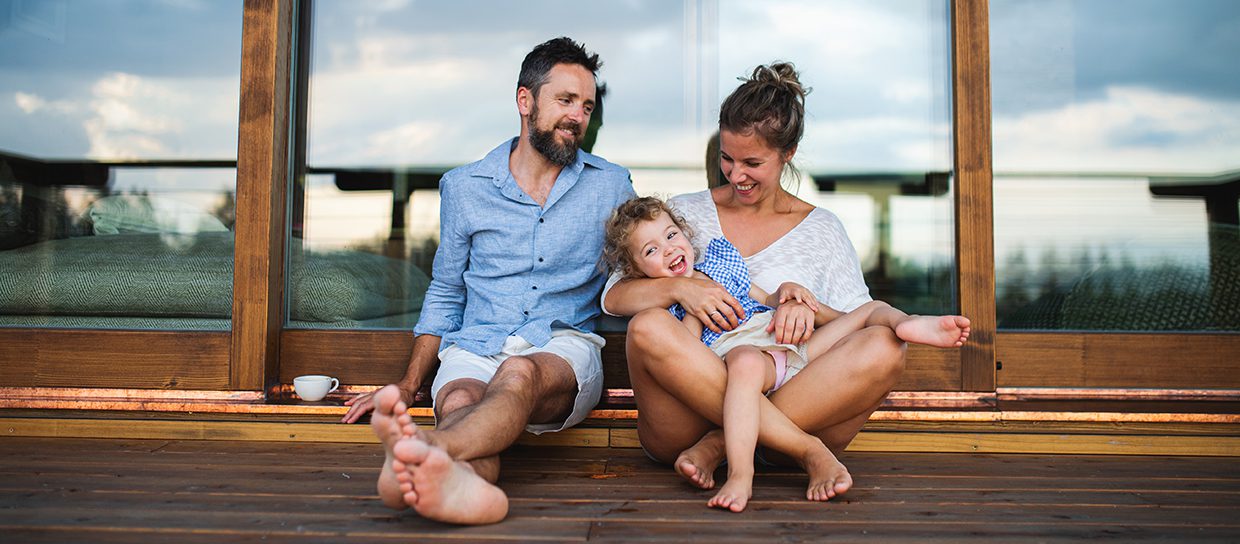 First up – practical advice for half term family holiday planning
When is the half term? The 2021 October half term runs from Monday 25th October to Friday 29th October. In reality, then, children won't be required to attend school from Saturday 23rd October to Sunday 31st October. Some schools may even close on the preceding Thursday and Friday for teacher training.
Why vacation at this time? Half term family holidays allow you to avoid the financial and legal repercussions of taking your children out of school during term time. Moreover, family-friendly destinations tend to offer activities and entertainment geared towards family rather than adult-only parties.
What makes a family-friendly destination? The hotel or accommodation will play a significant role. However, it is also wise to look for destinations with lots of family-friendly attractions in the region. Destinations with a reputation for attracting families will also provide an outlet for kids and teens to make holiday friends.
Top 5 destinations & hotels for October half term family holidays
Tenerife
Tenerife is one of the Canary Islands, serving as an autonomous Spanish territory. It boasts pleasant temperatures of 20-26 degrees C throughout October while simultaneously experiencing very little rain, thus making it a pleasant destination for families with young children. The popular destination attracts families from around the globe and offers a range of natural attractions ranging from various beaches to Mount Teide, which is Spain's highest peak, as well as Loro Park.
Walking, cycling and swimming are all commonplace while the seas offer families the chance to enjoy water sports or enjoy swimming with dolphins. Monkey parks, jungle parks, and the waterpark at Siam Park provide fun for kids of all ages. The island is blessed with ample restaurants while relaxed evening walks can be enjoyed by all. While many holiday destinations offer limited attractions during October and the school half term, your family will get to enjoy everything Tenerife has to offer.
Knowing where to stay is an important part of any October half term family holiday planning process. Tenerife's Villas at Bahía del Duque offers the perfect base for your adventures. In addition to family-friendly services ranging from baby baths and monitors to car shuttles with baby seats, the hotel runs a kids club for youngsters as well as separate activities aimed specifically at teenagers. The private villas contained within the hotel setting additionally offer luxuries like swimming pools, spas, and rooftop balconies. The home away from home with added benefits of hotel services is a recipe for success.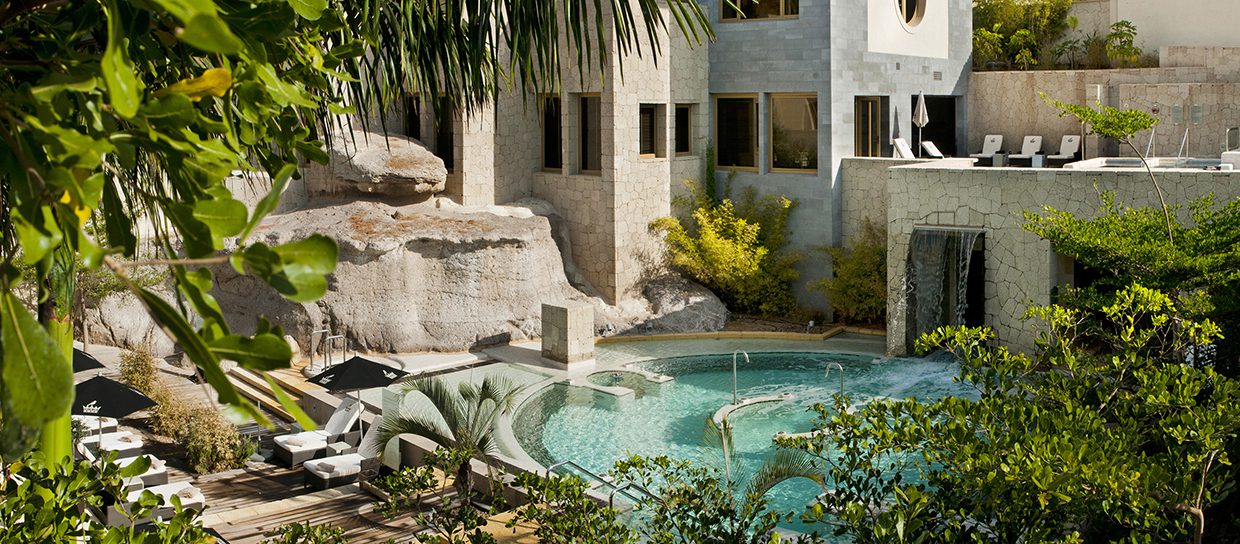 Algarve
Situated in the south of mainland Portugal, the Algarve is widely accepted as the country's most popular tourist attraction and attracts thousands of guests from the UK and mainland Europe each year. The Algarve is blessed with many beautiful beaches including Praia Da Rocha, Praia da Falésia, and Ponta da Piedade. Meanwhile, the cliffs at Cape St Vincent enable you to stand at the most southwestern point of mainland Europe, which is a pretty cool thing to say you've done.
Aside from natural attractions like the various rock formations, families can enjoy dolphin watching and beach sports. There are also waterparks aplenty with Aquashow Park in Quarteira boasting the largest waterslide in Europe. There are alternative waterparks for younger kids too. The Old Town and Church of São Lourenço are just two places you can explore on foot. While the April-June period is considered the high point for tourism in the region, September to October remains a great choice before the winter lull.
Families looking to book the perfect October half term holiday in the Algarve should look no further than Club Med Da Balaia. Waking up each morning to views of the beautiful coastline will feel you with awe before you head out to explore the family-friendly resort and the surrounding areas. Both Albufeira and the Lusitanian golden triangle are very close to the resort while even Faro airport is only 40 minutes away, which is ideal for families. The hotel itself offers spacious rooms with bold decor choices while teen activities, kids clubs, and sporting facilities are all readily available on site.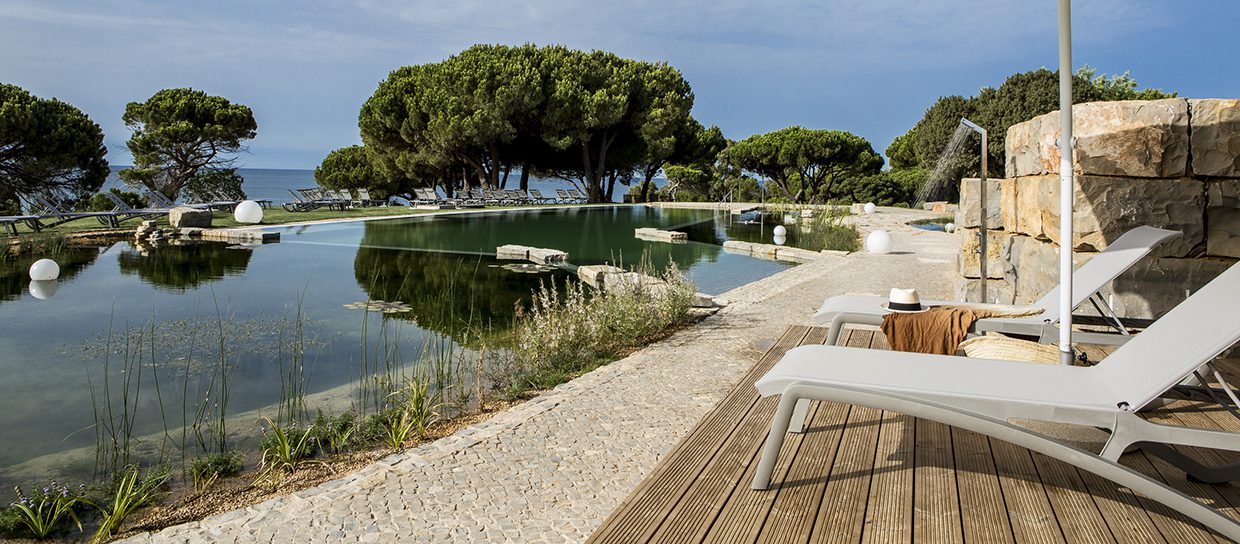 Barcelona
Barcelona is a truly magical city that has something for everyone. It combines its Spanish roots with the unique Catalonian flavour. Lionel Messi may have departed, but your football-mad teen will love visiting the Camp Nou, home of Barcelona FC. Meanwhile, the stunning La Rambla and surrounding streets offer shopping, restaurants, and street entertainment. The climate at this time of the year is warm and dry without reaching the scorching temperatures of mid-summer, which is great for families.
The Palace of Catalan Music, the Magic Fountain, and the Gothic Quarter are all stunning locations. Meanwhile, fans of Netflix series Cathedral of the Sea can head to Basílica de Santa Maria del Mar, which is just one of several stunning cathedrals. For the literature-lovers, wander randomly in the infinite maze of Barcelona's alleys, imagining yourself in « The shadow of the wind » masterpiece of late local author Carlos Ruiz Zafón. Obviously, the unfinished jewel Sagrada Familia, the Gaudi Museum and the Parc Güell are must-see attractions.
But besides its architectural pearls springled all over the city, Barcelona is bordered by an almost infinite amount of lovely beaches. A smart way to escape the hustle and bustle of a city that drains thousands of visitors at all time of the year. In this perspective, the Hotel Arts Barcelona ***** seems like a perfect fit if you want to enjoy a calm environment within reasonable distance from the main points of interest. Suprising activities, such as a thrilling scavengers' hunt or tasty cooking classes, while famous Barceloneta beach is a step away from the resort. Next to the hotel, the Parc de la Ciutadella, the zoo and the Olympic Village will provide marvel to both adults and children. The Hotel Arts Barcelona ***** prooves to be the perfect choice to combine relaxation, culture and leisure.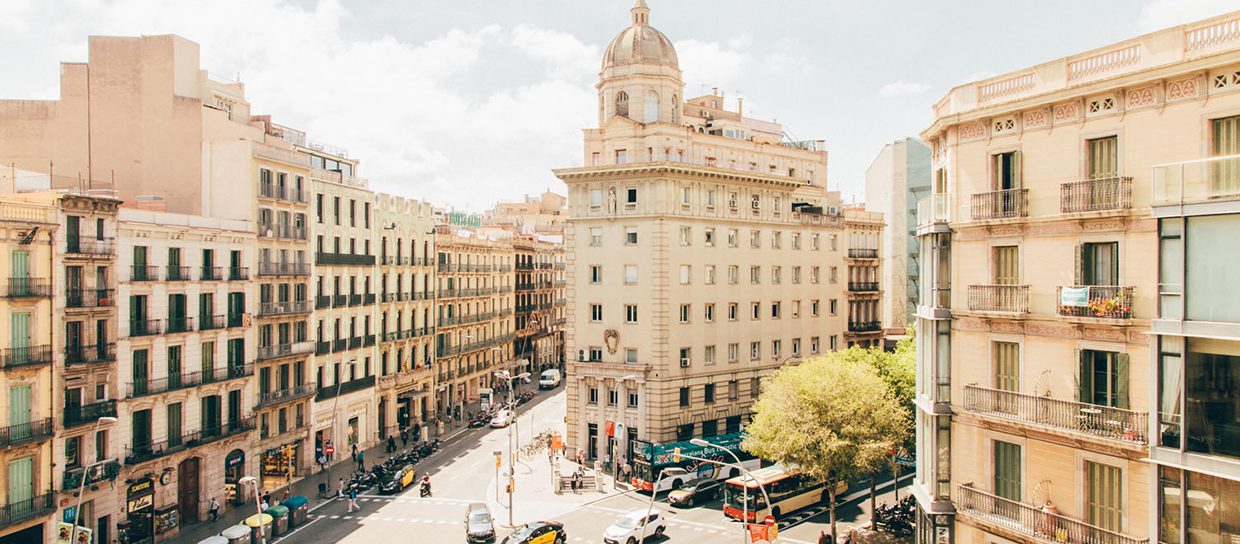 Dubai
Dubai is one of the most recognisable destinations on the planet and is easily the UAE's heart of tourism. November to April is the most popular time as people flock to the region for some winter sun. Families often find that October is a little more pleasant, not least because it is slightly quieter while still boasting the plethora of activities for visitors of all ages. Yacht tours, desert tours by camel or car, aquariums, waterparks, and botanical gardens are just some of the attractions. And that's before looking at its world-class shopping.
The Dubai Mall is arguably the most famous on the planet. As well as luxury shopping, it is blessed with ample entertainment, including the aforementioned aquarium. Dubai also boasts dry ski slopes, a creek, and some of the most stunning architecture anywhere on the planet From the Grand Mosque to Burj Khalifa, the views from outside and inside will stay with you forever. Even if you have young kids, boredom isn't an option. This makes it one of the best destinations for a family vacation, during the October half term and beyond.
Dubai is also home to several great beaches, and staying near one makes a lot of sense for families. The Jumeirah Beach Hotel is the perfect setting for your October half term break, not least because it offers access to a private beach. On-site restaurants, spas, waterparks, tennis courts, kids clubs, swimming pools, and cafes mean you could easily spend your entire break in this one venue. The rooms themselves are blessed with ocean views, deluxe beds, TVs, and everything else needed to enjoy the perfect vacation.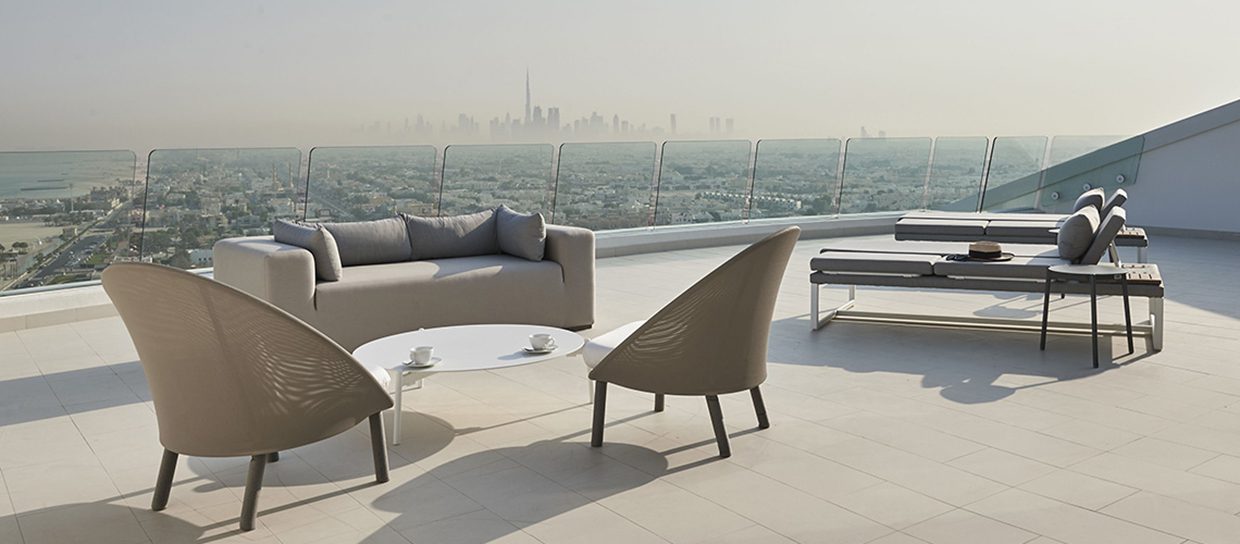 Majorca
Also known as Mallorca, Majorca is the largest of the Balearic Islands. It is one of Europe's most popular destinations for cyclists but also serves as a fantastic place for families to get some October half term sun. Boat rides, vintage train rides, cycling, and road tours all enable you to explore the island in a fun and exciting manner. Hiring buggies is another fantastic adventure, especially for older teenagers. Catamaran cruises and snorkelling trips are a very popular day trip while the various beaches are a hit with families too.
The caves at Drach are considered a must-see natural attraction while the Parc Natural de Mondrago and Alcudia Old Town should feature on most vacation wishlists. Visiting in October will enable your family to enjoy busy beaches like Playa de Alcudia and more relaxed settings alike. The island is blessed with stunning food, entertainment, and culture. The waterparks are a great place to burn off energy while checking out the iconic Catedral de Mallorca and Serra de Tramuntana mountain range will satisfy your sightseeing needs.
Mallorca is a busy island, so you'll want a comfortable place to call your temporary home. Sheraton Mallorca Arabella Golf Hotel ***** is the answer, even when you are not interested in fitting in a round or two. The surroundings are beautiful while swimming pools, gardens, and activity centres for youngsters are all available. Sports activities are, unsurprisingly, a key feature while teens will find plenty of activities. The hotel is blessed with exceptional entertainment while the spacious, air-conditioned rooms offer comfort and privacy. Whether staying for a few days or the full week, it is the perfect place to begin your stay on the island.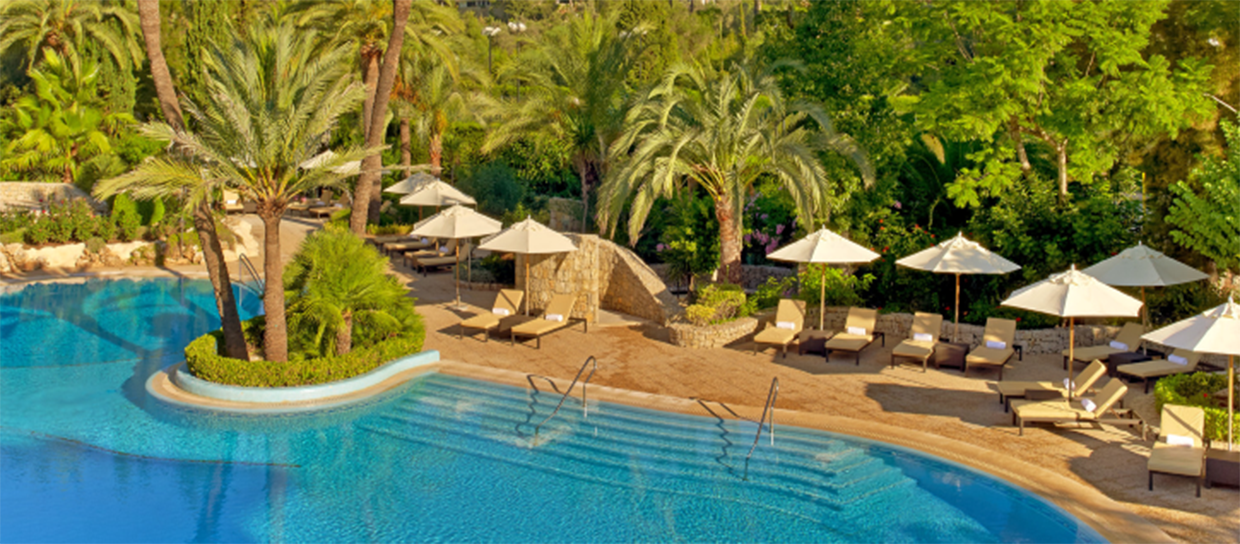 For something different:
If your family is looking for a unique October half term adventure, look at these alternative teenager-friendly destinations now!
Happy holidays with Little Guest !