One way to recharge and get away from the hustle and bustle of everyday life is to go on holiday. There are many options for what you can do but one idea that will certainly be enjoyable is to stay at a ski resort and hotel with your pre-school children.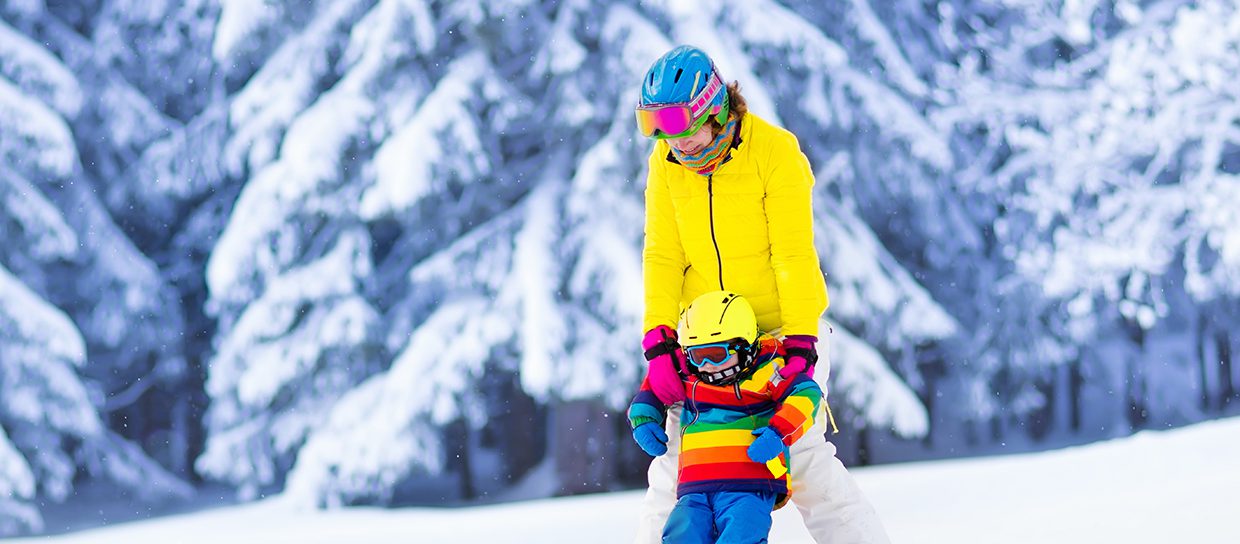 It's wise to be discerning about when you travel and go on your trip. There are several benefits to going skiing in January or March outside of the school holidays including that hotel and transportation prices are cheaper and you'll encounter fewer crowds. Also, having pre-school children is a huge advantage over other families because when you book with the right luxury hotel, it's less stressful for parents. After all, these types of hotels have a baby club you can take advantage of.
5 Ski Hotels in France with a BabyClub
You might know that you want to book a trip and head out skiing but are unsure of where to stay when you have young children. The following five ski hotels in France with a baby club are some of the few options you should consider when wondering where to go on a ski holiday with your pre-school children before everybody else in 2022.
Evian Les Bains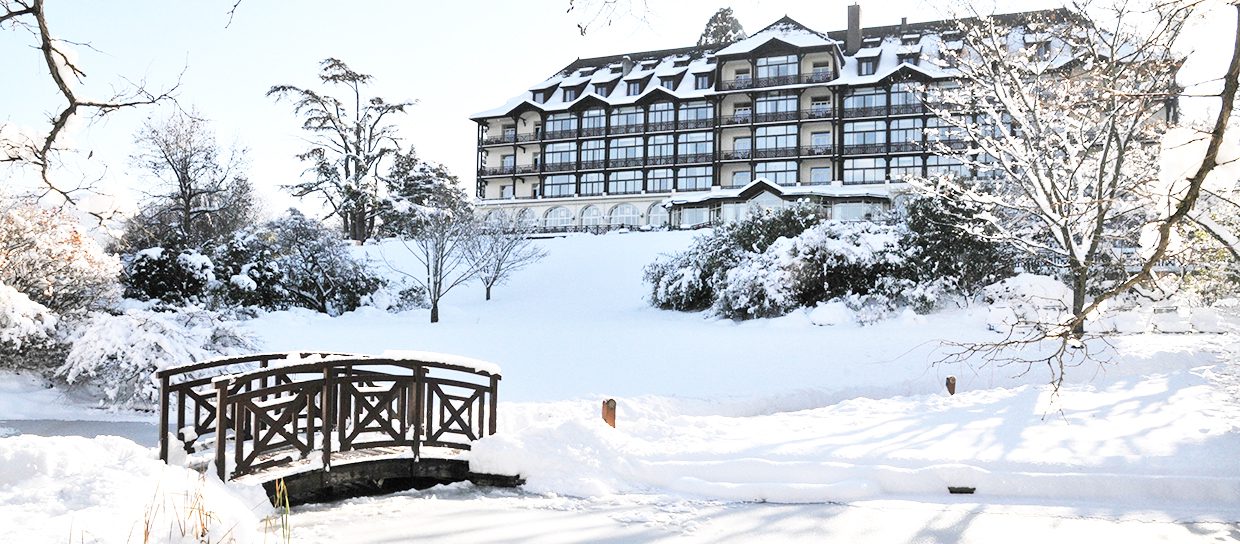 One luxury ski hotel to book with pre-school children is Hotel Ermitage **** in Évian-les-Bains. It's a highly rated resort and area and there are many reasons why families love it. For example, it has a kid's resort which is a place exclusively dedicated to children's fun. There's even a swimming pool reserved for children only. Furthermore, there's a top-rated golf course you can play and the hotel offers a delicious breakfast and is famous for their Sunday Brunch. Some of the amenities you may be interested in if you're travelling with pre-school kids are the baby club, babysitting services, and kid's excursions. As for the adults, you can relax in the spa or dine and drink at multiple restaurants and bars. The hotel also offers some of the lowest prices for this type of trip – guaranteed.
The surrounding town is incredibly charming and is a practical distance from Paris if you feel like sightseeing. The 4-Star Evian Ermitage hotel offers easy access to the shores of Lake Geneva. You'll likely find the view on the lake and the French and Swiss Alps to be breathtaking. It's truly a dream hotel and destination you can't pass up.
St Gervais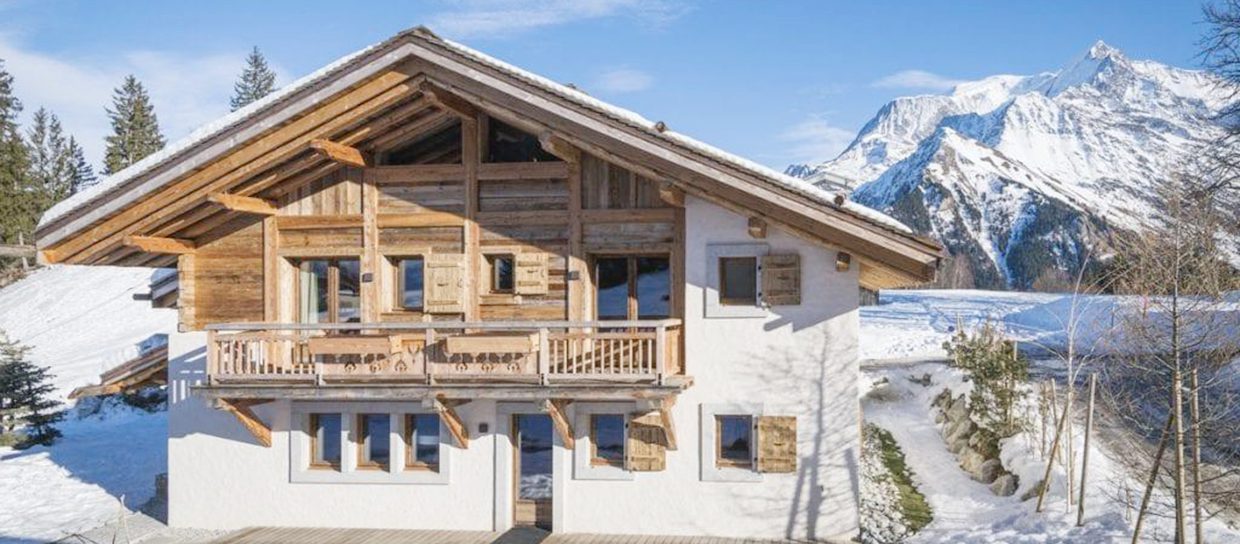 Another ski resort location and hotel to add to your list of possibilities is the Armancette Hotel, Chalets & Spa Mont Blanc ***** in St Gervais. Families consider this a top choice as well because of the views you get of the mountains or village from the rooms, suites, and chalets. There are also many family activities in the area you can do that will allow you to reconnect with nature. After you work up an appetite, you'll want to check out the menu of Michelin triple-starred Chef Antoine Westermann. The reason it's a great option for families is that there are babysitting services offered, a kid's club, a kid's menu, games, books, and baby cots available. The hotel also offers swimming lessons to children under five years of age.
This hotel guarantees low prices and has flexible Covid cancellation conditions. It's located in a preserved setting that's both peaceful and intimate. You'll quickly be taken back by the majestic view of the Dômes de Miage as you look around. The focus is on relaxation but you might also want to mix it up some days and be more active by skiing, climbing, or paragliding. It's a place where peace and tranquility meet pleasure and relaxation with a little bit of action.
Peisey-Vallendry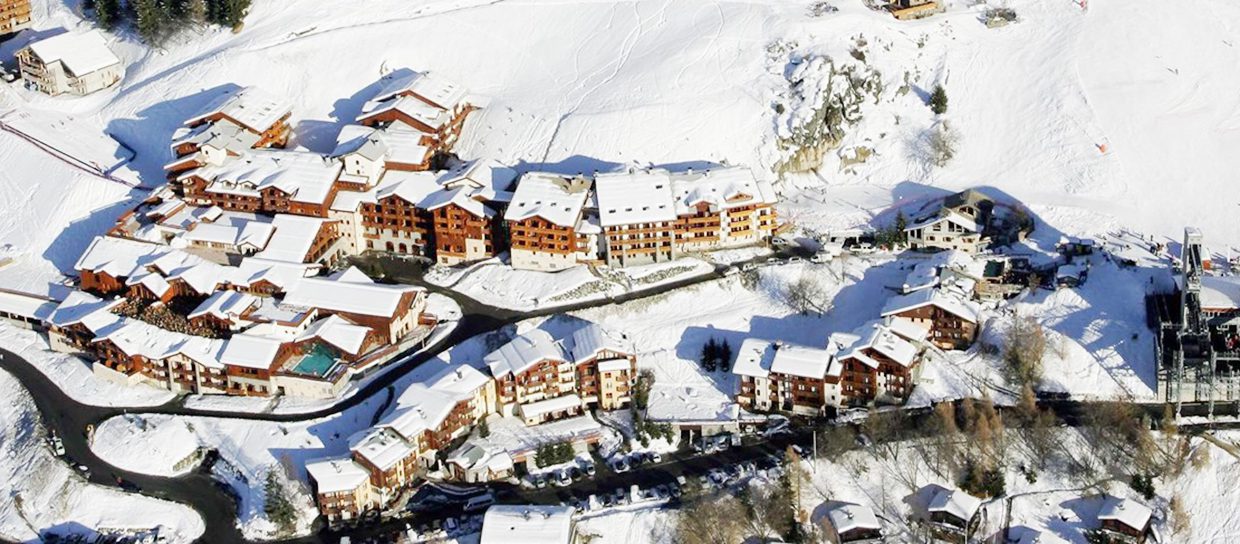 You're also going to want to add Peisey-Vallandry Resort Club Med **** to your list of possible luxury ski hotels to book with pre-school children. You'll love that the focus is on families and ensuring your kids are having fun too. There are even kids clubs organized evening activities to enjoy in addition to the baby club, babysitting services, and baby cots for sleeping. You won't have to worry about not staying in shape on holiday since there are Pilates and fitness initiations included in your stay. When you get hungry, be happy to know that the restaurant of Savoyard offers specialties that will delight the whole family.
One of the perks of this hotel is that it's located in the heart of Savoy, in the second largest ski area in the world. It's perfect for ski and snow enthusiasts, as it has more than 400 km of slopes for all levels. The cable car to get to the slopes is conveniently located just outside your ski room. It's not only an upscale place to stay but also very family-friendly.
La Rosière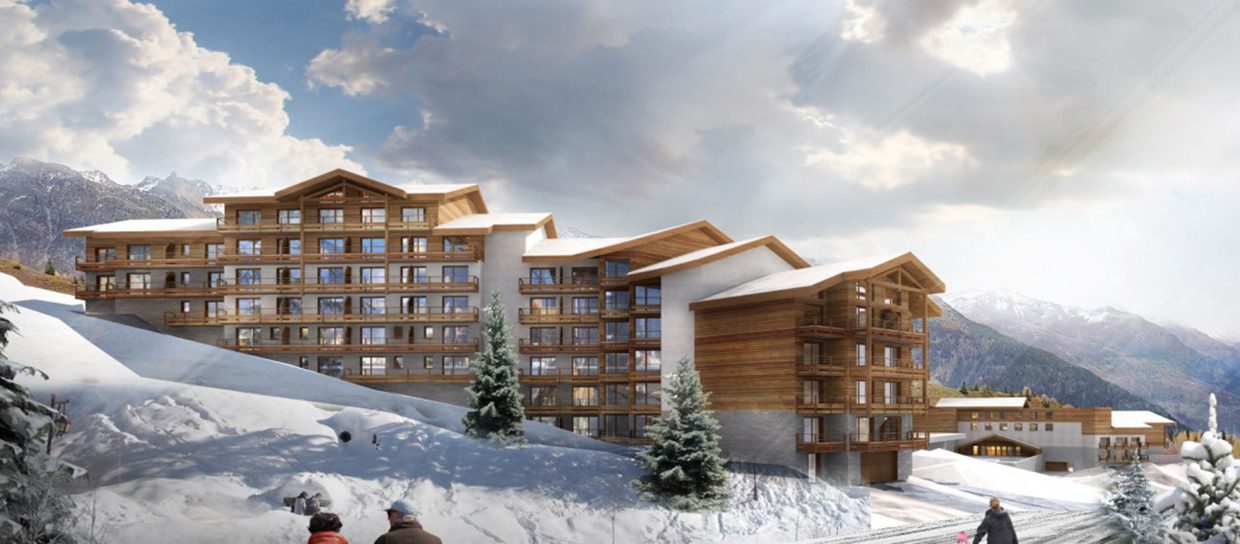 If you want another family-friendly luxury ski hotel to stay and enjoy then look no further than La Rosière Resort Club Med ****. You'll love the proximity to the ski slopes and that there's a spa and heated indoor pool to swim in. Also, the hotel and area offer many age-appropriate activities and a kids club. There are also babysitting services and a variety of kid's excursions to check out. You can rest easy knowing there are connecting rooms and a baby club you can use. You'll also love the low prices guaranteed by this hotel and their flexible cancellation policy.
As for the location and skiing, you can't go wrong. Club Med La Rosière **** sits at an altitude of 1,950 meters, in the heart of the San Bernardo international area. You can overlook the ski slopes and the Savoyard village of Montvalezan is a few short minutes away. It's not only ideal for skiing but other winter sports as well with some breathtaking scenery. It's in an easily accessible and convenient location concerning the airport and train station.
Bourg Saint Maurice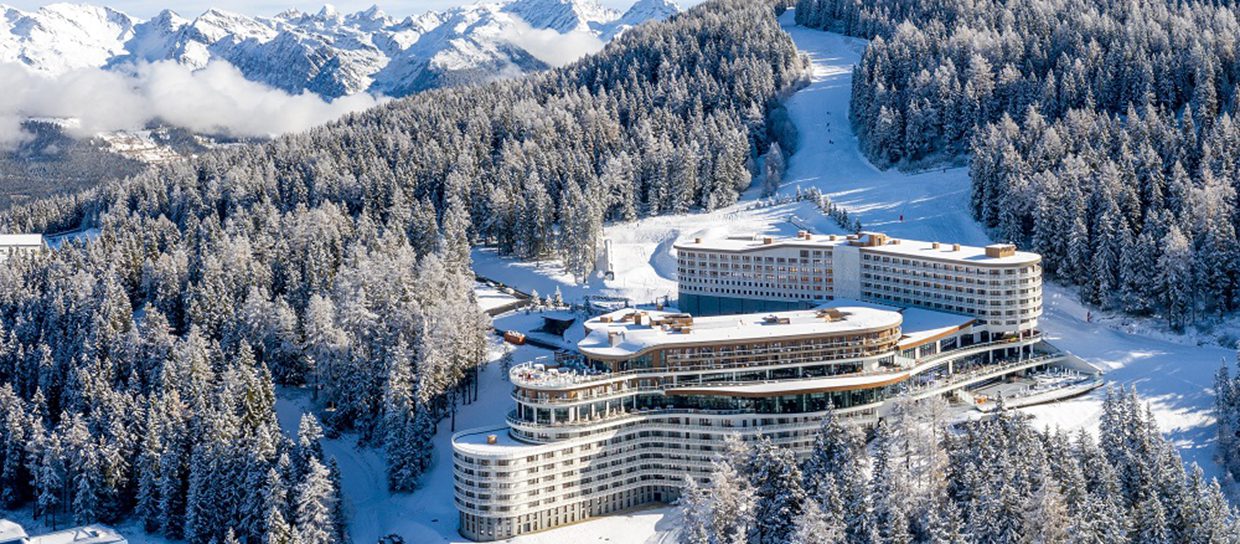 Finally, you should consider visiting and staying at the hotel Les Arcs Panorama Club Med **** in Bourg-Saint-Maurice if you want a one-of-a-kind experience. There's a baby club and kid's club, babysitting services, and baby cots for sleeping so that you and your family are comfortable and stay well. The hotel even offers different kids-clubs activities for children of all ages including from four months to 17 years old. Go skiing and then return to wellness with the Recuperate after Skiing package. After all that skiing you can dine at the interactive Family Experience Restaurant and enjoy a bite to eat.
You'll be blown away by the setting as you're surrounded by a sea of fir trees and nestled almost 1800 meters above sea level. The structure is uniquely made of glass, wood, and rough stones and offers panoramic views of valleys and snow-capped peaks. It's going to be a wonderful family vacation in the mountains when you choose to book at this hotel. You can go skiing during the day and then rest and relax in the evening hours with a glass of champagne while the kids are asleep in a connecting room. There's a lot to do and see so you can guarantee you'll return home pleased with your stay.
Tips for Taking Baby on A Ski Holiday
You may be hesitant or nervous about taking your baby with you on your ski holidays but the truth is you shouldn't be. You can't let having kids get in the way of seeing the world and going skiing. Therefore, there are some tips you can use to help ensure a smooth and successful trip. For example, you should pack the right types of clothes, plan your baby's diet ahead of time, adapt your skiing holiday and schedule to the baby's presence, and avoid booking a trip during the coldest months. Another good idea is to go on holiday with other families so you can help each other out and the kids can play together. Most importantly, protect your baby by providing good sun protection and getting sunglasses for your baby. Also, be sure to stay at the right type of hotel that's family-friendly and offers services such as a kids club and babysitting.
Conclusion
These are some of the best and top luxury ski hotels to book with pre-school children so you can go and enjoy yourselves and not have to worry. Any one of these hotels is a great choice, and maybe you decide you want to make sure you check each of them out throughout the years. All that matters is that you take pleasure in spending quality time with your loved ones and can relax and also get some fresh air on the slopes.
Need help making your reservations? Little Guest is the first collection of premium hotels dedicated to families with children and teenagers. A true quality label, the Belgian start-up has about 300 member hotels around the world and is here to offer discerning parents like you a concierge service to book the perfect stay with the help of experienced travel designers. We encourage you to get in touch with us today!