Winter is coming! In a few months' time, the flowery meadows of summer will give way to white winter expanses to the delight of snow lovers. In order to rediscover the pure mountain air and the feeling of freedom on the ski slopes, Little Guest suggests that you opt for the French and Swiss Alps this year. Put on your skis, snowshoes or snowboard for this long-awaited winter season!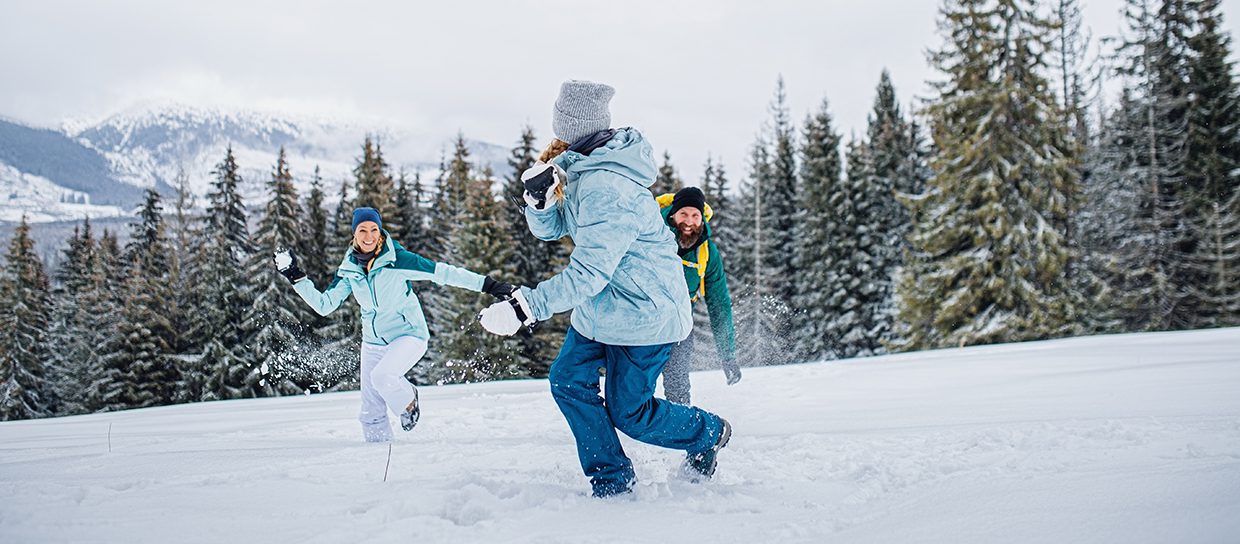 Looking for a skiing holiday? The Alps offer a wide variety of landscapes from glaciers to mid-range mountains, from large international ski areas to charming village resorts. Choosing the Alps for a winter getaway ensures that beginners and amateurs alike can hit the slopes at their own pace. As for the little ones, they can easily join the hotel's kids' clubs or learn to ski with you as soon as possible. As a mountain holiday does not always mean snow sports, the Alps also offer a mountain of classic or unusual activities to enjoy with the family.
To inspire your future holidays at altitude, here is a tour of 4 family-friendly resorts accompanied by our most beautiful addresses to discover as soon as possible. From Megève to Courchevel and from Gstaad to Arosa, these 4 areas welcome travelling tribes in search of good snow and the alpine art of living.
When is the best time to go to the Alps in winter?
The snow starts to fall in December and fades away at the end of March, so these are the four months to take full advantage of it. The resorts are more festive in December, quieter in January, snowier in February and more suitable for apprentices in March with milder temperatures. The best thing to do is to find out in real time about the snow conditions and the number of people in your chosen resort.
At what age can a child start skiing?
There is no specific age at which a child can start skiing. As long as the child can stand upright, he or she can learn without worry! To find out more about this, please see our advice on skiing with children.
How to stay safe in the mountains?
To ensure that the mountains remain a pleasure, all resorts and hotels are committed to ensuring the safety of all thanks to specific protocols. To enjoy your winter holidays with a light heart, you can, for example, travel out of season, opt for your own equipment and stay outdoors as much as possible.
France – Courchevel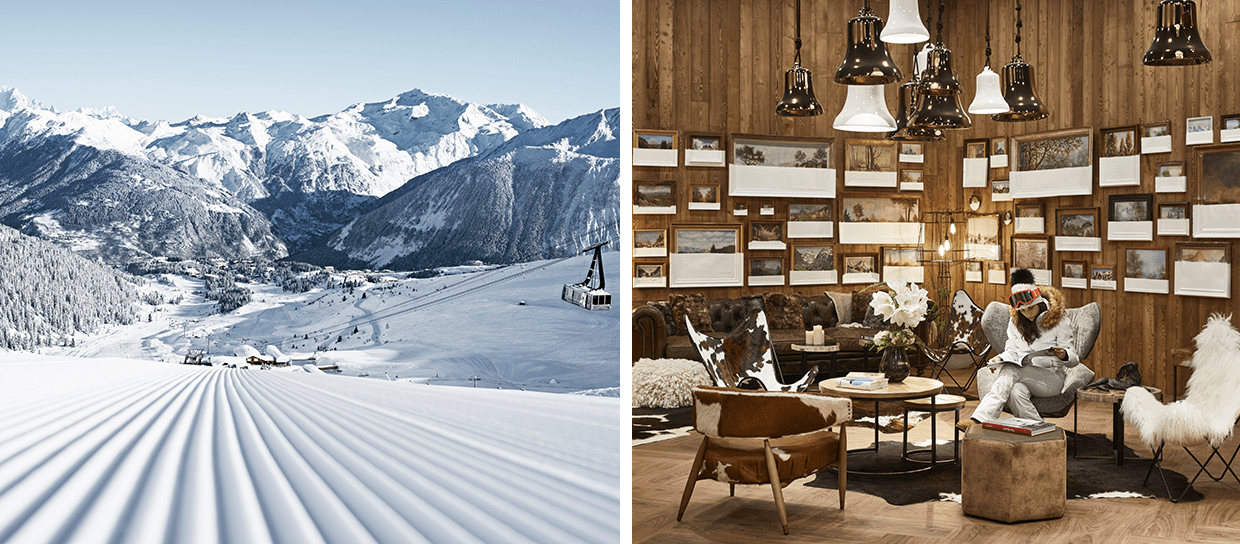 Nestled in the Alps, on the heights of the Tarentaise valley, Courchevel is the most chic and prestigious of the Trois Vallées ski area. Thanks to its 5 villages, its different altitudes and its multiple atmospheres, the whole family will find happiness here.
With a hundred or so slopes, this ski area lets you enjoy accessible and family-friendly skiing in an exceptional natural setting. Indeed, the area is suitable for beginners, especially with the 4 free ski lifts on site. Children as young as 3 years old can already take ski lessons on the gentle and secure slopes, while experienced skiers can enjoy sliding on the black runs or going off-piste on the perched mountains.
It is good to know that Courchevel is a « Family Plus » and « Green Resort » certified resort!
What to do?
Dog sledding, flying, hang gliding, helicopter, hot air ballooning, parachuting, paragliding, snowmobiling, ice diving, ice climbing, fat biking and fatscooting… For lovers of new sensations, there is no lack of unusual activities in Courchevel. Of course, the resort also lends itself perfectly to all types of classic snow sports. If the weather is bad, head for the Aquamotion water park for some family fun.
Where to sleep?
At the foot of the slopes, in a cosy family place: the Ecrin Blanc ****. Its wooded architecture allows you to keep a mountain feel and thus prolong the change of scenery after a day at altitude. It has 10 categories of rooms ranging from 30 to 120 m², real cocoons of softness with a decoration full of character.
Combining the pleasures of skiing with relaxation is possible with the Aquawellness area of the Aquamotion water park with its spa accessible to the older guests (swimming pools, saunas, caldarium, hammam, massage cabins, body treatments, etc.). Hotel guests even have the privilege of having direct access to this place through a private tunnel. In the kitchen, we find different gastronomic universes that offer guests a whole range of Savoyard-inspired flavours and creations. At the Ecrin Blanc ****, relaxation after skiing is guaranteed!
The + for families:
How to get there?
The Ecrin Blanc **** can be reached easily from the airports of Annecy, Geneva, Chambéry, Lyon St Exupéry or Grenoble thanks to transfers organised by the establishment.
Flight time to Geneva airport:
From Paris

: about 1 hour

From Brussels

: about 1h15
France – Megève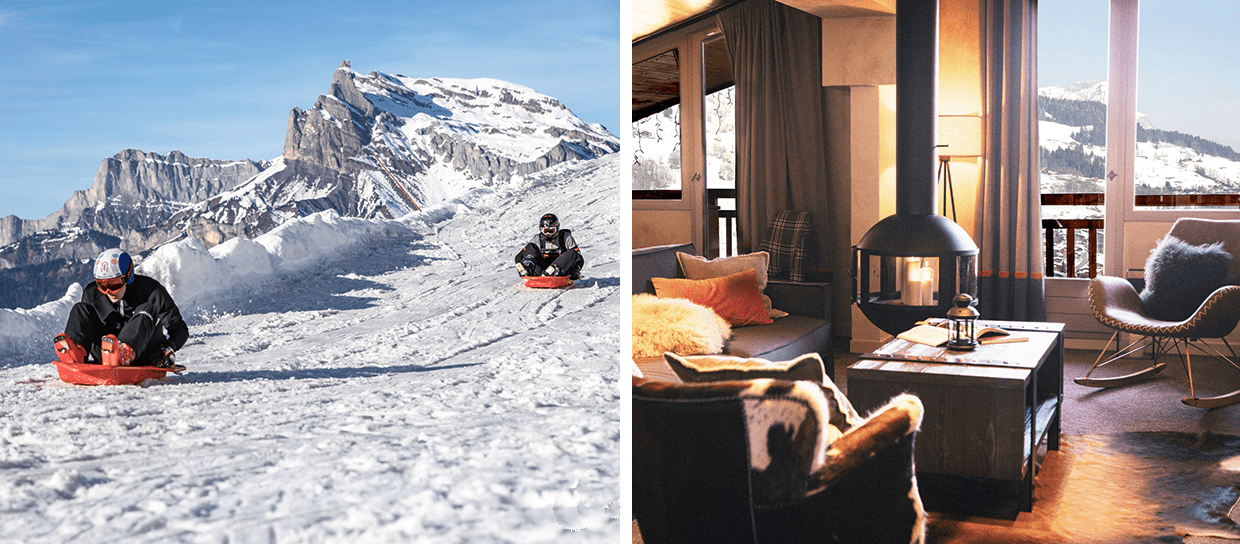 A charming mountain village of rustic chalets in the heart of the French Alps, Megève is not just a ski resort. Its soul and exceptional heritage have been preserved thanks to its wood and stone architecture which contributes to the harmony of the surrounding landscape. In order to adapt to the level of the whole family, Megève has more than 400 km of slopes in the heart of breathtaking panoramas. On your skis or your snowshoes, it's a fabulous setting that is offered to you.
What's more, the resort has the « Famille Plus Montagne » label.
What to do?
There are many ways to enjoy the fabulous nature of the resort: downhill skiing, cross-country skiing, snowboarding, ski touring, Nordic walking, snowshoeing, sledging, dog sledding and much more. In addition to its exceptional ski area with its 3 massifs, one also enjoys going to the pedestrian centre of Megève to stroll through its charming streets to the sound of the horse-drawn carriages nearby. You can sit in one of the village cafés and talk about your adventures of the day over a steaming hot chocolate. Don't forget the ice rink, which is a must for a fun family day out. If the weather doesn't cooperate, Megève sports hall offers a multitude of indoor activities (skating rink, climbing, fitness, swimming pool, tennis, dance… and even a kids' club).
Where to sleep?
At the Arboisie ****, built at the foot of the Mont d'Arbois, it is a 4-star, family-friendly establishment with traditional mountain architecture. Staying here means choosing to stay in a charming hotel facing sumptuous panoramic snowy views. From The Bedrrom to the Very Very Large Suite, the accommodation categories allow to meet everyone's needs. All have balconies overlooking the forest or the mountains and are spacious and cosy. L'Arboisie **** also offers many services: a spa, a fitness room and a refined gastronomic cuisine.
The + for families:
A kids' club and a babysitting service

The purchase of ski passes and the booking of ski lessons can be done directly at the hotel. A plus to avoid unnecessary waiting at the ski lift ticket office
How to get there?
L'Arboisie **** is easily reached from Geneva airport, transfers can be organised by our Little Concierges.
Flight time to Geneva airport:
From Paris

: about 1h

From Brussels

: 1h15/20 approx.
Switzerland – Gstaad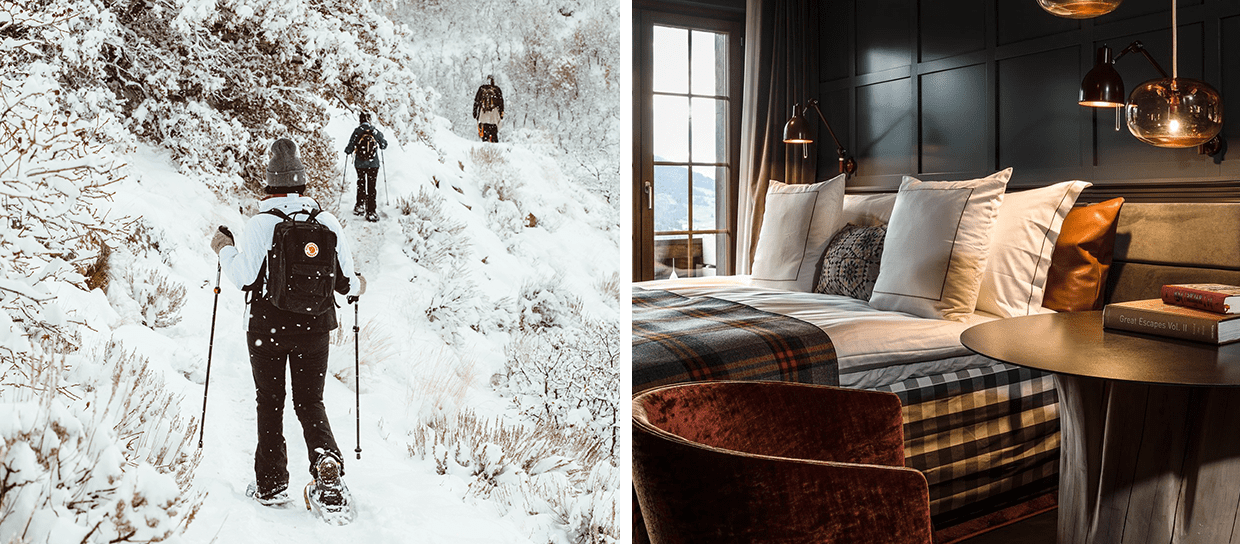 How about going skiing in Switzerland? Head for Gstaad to enjoy the pleasures of the mountains! Located in the south-west of the Canton of Bern, this resort with its magical landscapes and its various ski slopes (more than 200 km in total) has something to satisfy both experienced and novice skiers. Numerous advantages, such as free ski lifts for children up to 9 years old, a ski school and a day-care centre, make Gstaad a very family-friendly destination. There is something here for everyone's level and desires. 
With its rustic chalets and luxury boutiques, Gstaad is a pleasant place to wander around after skiing. Stroll through its typical centre, sip mulled wine and feast on cheese (the star product) in one of the local restaurants.
What to do?
The whole family can take advantage of Gstaad's huge ski area to enjoy a wide range of skiing and other unusual activities (dog sledding, hang gliding, building snow huts, etc.). Indoors, it is possible to go bowling, climbing, tennis and badminton.
Where to sleep?
Fancy a cocooning holiday in a chalet? The Huus Gstaad **** welcomes you in an authentic and luxurious alpine atmosphere. In perfect harmony with the environment, the rooms are decorated with natural materials and offer a warm style and panoramic views of the mountains. After a sportive day, you can relax in the hotel's 2.000 sqm spa dedicated to escape and well-being. The icing on the cake is the hotel's 2 gourmet restaurants, which feature mountain flavours. The evening ends with a drink in one of the 2 bars of the Huus Gstaad ****.
The + for families:
Family-friendly activities

The hotel's kids' club and ski school (free lessons and equipment up to the age of 9)

Ski slopes nearby
How to get there?
The Huus Gstaad **** can be easily reached from Geneva airport, transfers can be organised by our Little Concierges.
Flight time to Geneva airport:
From Paris

: about 1h

From Brussels:

approx. 1h15/20
Switzerland – Arosa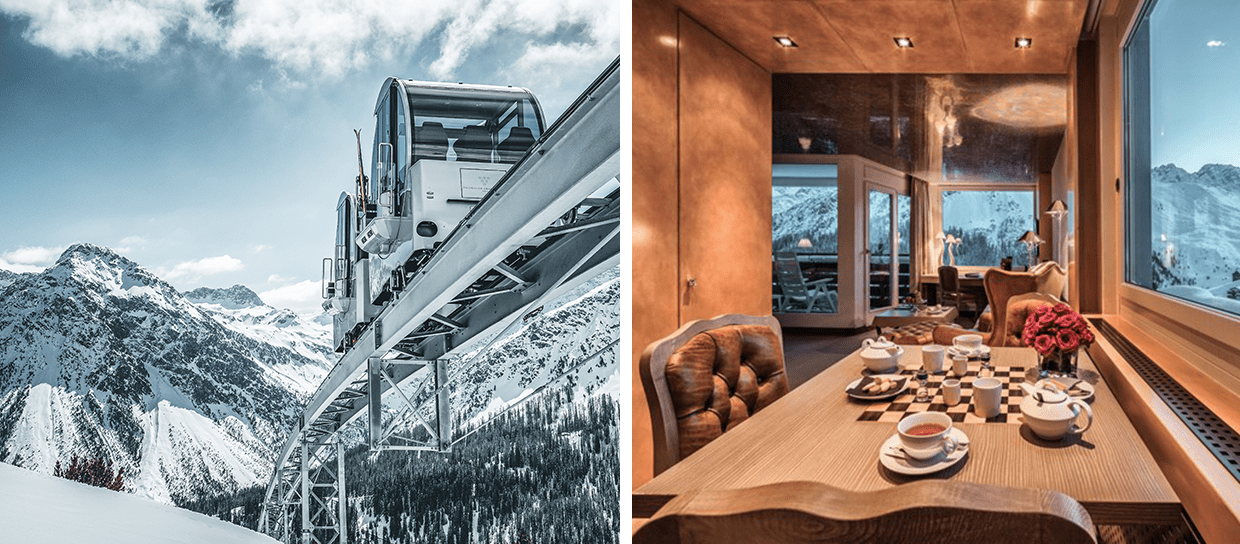 Located in the Grisons, Arosa is a small, family-friendly Swiss holiday resort. At an altitude of more than 1800 m, this ski area offers 225 km of beautiful slopes which benefit from a privileged snow cover and sunshine. It is a paradise for professional skiers, but also for beginners with the many blue runs available. Arosa has been awarded the « Family Welcome » label and is perfectly suited to families, with snow gardens for the little ones and the « Arosa Junior Club » for children.
After a beautiful day, there is nothing better than to enjoy a variety of gourmet dishes in the resort's quality restaurants.
What to do?
Whether you like skiing, hiking, skating, tobogganing, curling or just relaxing, Arosa offers a wide range of winter sports to suit every generation. Unusual activities such as horse-drawn carriage rides, snowmobiling and paragliding will appeal to the adventurous. 
Where to sleep?
At the Tschuggen Grand Hotel *****, a little jewel set in the powder snow, with sumptuous decorations that invite you to recharge your batteries in front of a breathtaking view. Let yourself be tempted by the quality of a 5-star hotel where everything is designed for your well-being and that of your family. Remarkable in every way, the establishment is equipped with a 5.000 sqm relaxation area, 5 restaurants and a sports equipment shop. Don't wait any longer to discover this magical place.
The + for families:
How to get there?
Tschuggen Grand Hotel ***** can be easily reached from Zurich airport, transfers can be arranged by our Little Concierges.
Flight time to Zurich airport:
From Paris

: approx. 1h

From Brussels

: approx. 1h15/20

From Geneva

: 45 minutes
To go further:
The joys of winter sports are yours!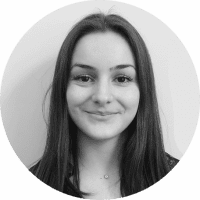 Mathilde, 22 years old, hiking and travel fan, from Montpellier