At Little Guest, we are well aware that some people are still a little stressed at the idea of leaving their country for the holidays. That's why we've perfected the personalised support that is our strength, relaxed our cancellation policy and strengthened our concierge service to ensure that you have a relaxing holiday. It's time to go back on holiday!
Our exclusive advantages : a peaceful family holiday guaranteed
Personalised assistance thanks to the My Little Concierge service
With the experience we have built up over several years, our teams have developed a range of skills aimed at doing everything possible to ensure that families go on holiday with peace of mind. To do this, we have created a department entirely dedicated to your well-being: My Little Concierge. Once your reservation has been confirmed, you will be put in touch with a dedicated concierge. Throughout your stay, his or her role will be to ensure that your holiday is serene, tailor-made and organised according to your wishes!
In particular, he will take care of you:
Send gifts for your children before departure, in order to launch the holiday in the best possible way;
Organise an airport transfer to ensure a hassle-free arrival;
Book a spa treatment, restaurant table, babysitting session or special activity so you can leave with a clear head;
Fulfilling your requests, whatever they may be – even the craziest ones – such as organising a wedding anniversary on a desert island or on board a hot air balloon!
Apart from the practical aspects of their work, it is for their daily presence at your side that our Little Concierges are so valuable, especially during this period. Fully aware of all the latest sanitary measures in force, our concierges are at your disposal – from the moment you make your reservation until your return – to explain the procedures to follow, to reassure you in case of doubt, and to find a solution if a problem arises. Our Little Concierges can be contacted by email and telephone 24 hours a day and are just waiting for you to organise your next family holiday. Pragmatic, proactive and super professional, they are guided by a simple mantra: to ensure that young and old alike experience their holidays as a daydream.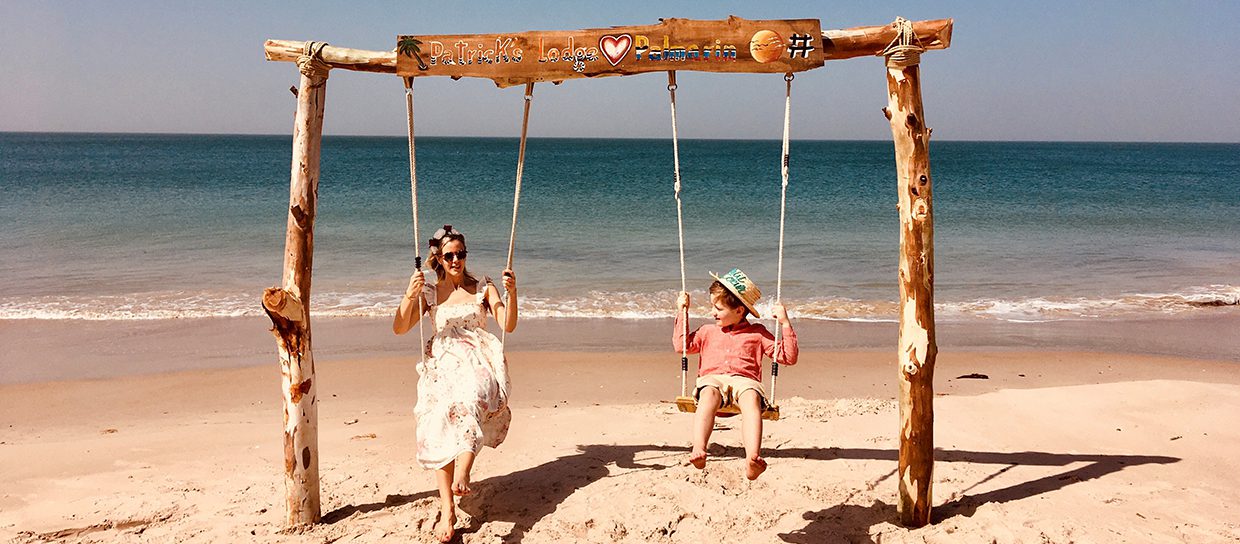 Highly flexible travel and cancellation conditions
We know that this can be a stressful time with many uncertainties. That's why we're there every step of the way – from planning your trip to your return home – to help you, accompany you and answer your questions so that you can enjoy a totally stress-free holiday. You should also know that we update the reopening dates of the hotels, baby-clubs and kids-clubs, as well as all the information we have concerning the services available in our exceptional establishments in real time. So don't hesitate to consult the About tab of our hotels for the latest information!
We have put in place ultra-flexible travel and cancellation conditions so that you can book with peace of mind. At the time of booking, if the health situation at the destination is problematic or if the entry requirements are too restrictive, we will suggest an alternative destination that meets your requirements. If, however, you wish to cancel or postpone your holiday due to Covid-19, no problem, Little Guest will offer you two solutions: a refund of your stay or the issue of a voucher for the value of your stay. This voucher will be valid for 18 months from the date of issue. If you do not use the voucher within 18 months, Little Guest will refund the amount within 6 months.
As you can see, you can book your holiday months in advance without taking any risks. But that's not all! Our team is also able to organise a last-minute trip to the destination of your choice, so you can keep your holiday when you want it. Whether you choose to book your holiday directly online, or use our personalised Travel Designers service, you'll benefit from flexible cancellation terms that allow you to plan your holiday with complete peace of mind.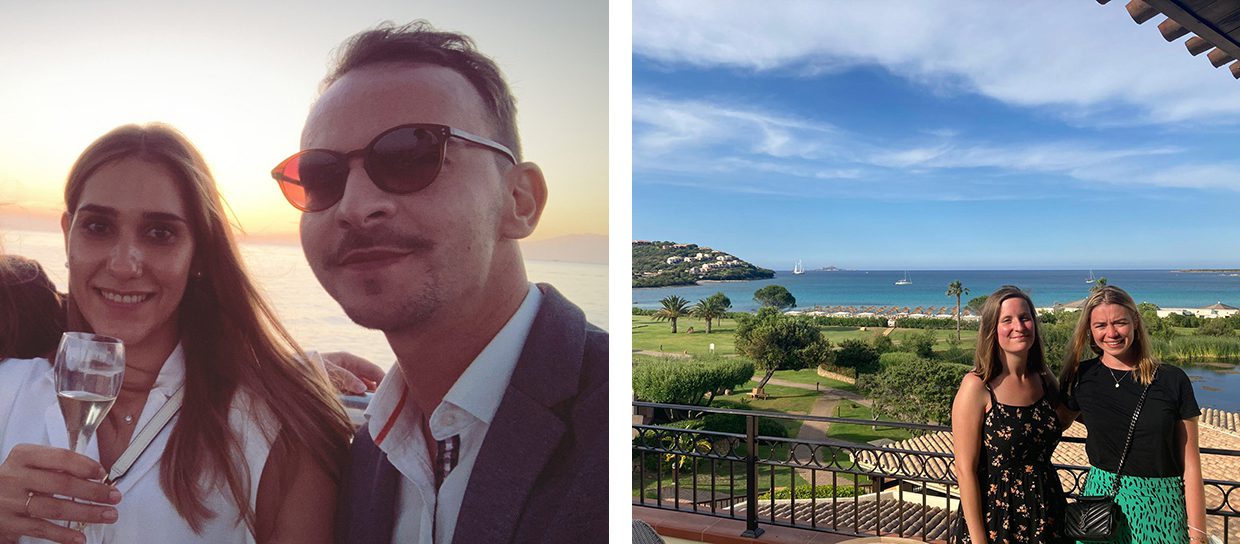 We visit our hotels to make sure everything is ok!
A perfect follow-up of the measures taken by the hotels in the collection
It's not just in our offices that we've had to adapt! The Little Guest hotels have also gone to great lengths to ensure that their safety and hygiene measures are impeccable.
Regular disinfection of all surfaces, provision of masks, hydro-alcoholic gel dispensers, touch-free check-in, changes to the rules of access to the spa or the kids' club, the possibility of carrying out a PCR test on the spot… all our hoteliers have bent over backwards to guarantee you a serene holiday. All of these measures, coupled with the vaccination campaigns launched just about everywhere to contain the epidemic, allow us to offer you timeless moments, far from the anxiety-inducing atmosphere of the first months.
We are following in real time the evolution of the sanitary measures taken by the regions where our hotels are located and are carrying out a daily monitoring of the decisions taken by the hoteliers to welcome their guests as well as possible. We are indeed extremely attentive to your safety and we have decided to go on site to see for ourselves if the hygiene standards were met. What better way to check that each and every one of you will feel safe than to get under your skin?
Safety first! Our team visits our hotels to ensure compliance with health standards
Didier, Finance Director at Little Guest, during a family stay at Trou aux Biches Beachcomber Golf Resort & Spa *****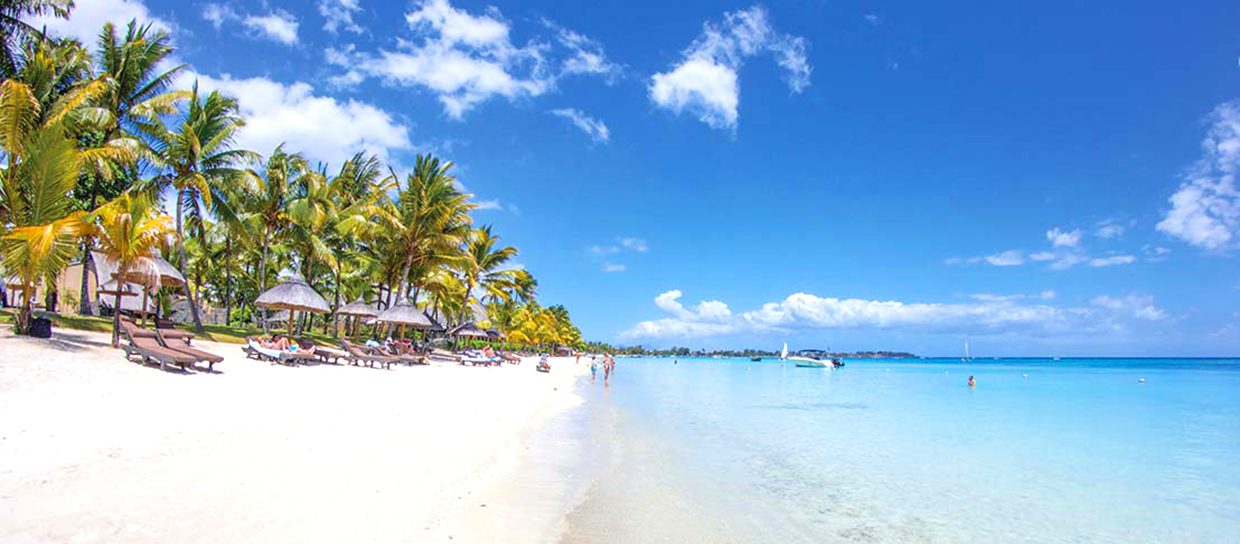 « When we arrive in front of Trou aux Biches Beachcomber Golf Resort & Spa *****, we are greeted by the warm smile of the luggage handler. While he takes care of our luggage, we head to the lobby. The hotel is really splendid! Set on a fine sandy beach, we discover an exotic garden of several hectares and magnificent swimming pools, the change of scenery is assured.
 During check-in, the staff kindly served us a welcome drink to refresh ourselves: a special juice for Maxime and a fresh juice for the adults. They gave us extremely detailed explanations about all the facilities of the establishment, especially those for children. After 10 minutes, the check-in is finished, a member of staff accompanies us to our accommodation and tells our son that he will have the chance to have his own room.
 Every day, children from 3 to 11 years old are welcomed free of charge at the kids-club and looked after by a team of qualified and attentive animators. They have fun in a modern, secure and well-equipped setting, specially designed for the little ones with a private garden, a small swimming pool and a restaurant (they can eat directly at the club as they are looked after until 11pm). The conditions of access are clearly and visibly communicated.
 At the end of the day, the conclusion was very clear: we had an unforgettable stay thanks to the hotel's incredible services but also to its ability to adapt to the current situation by taking the right measures to ensure that guests have a worry-free holiday. »
Guillaume, Marketing Copywriter at Little Guest, for the opening of Club Med La Rosière ****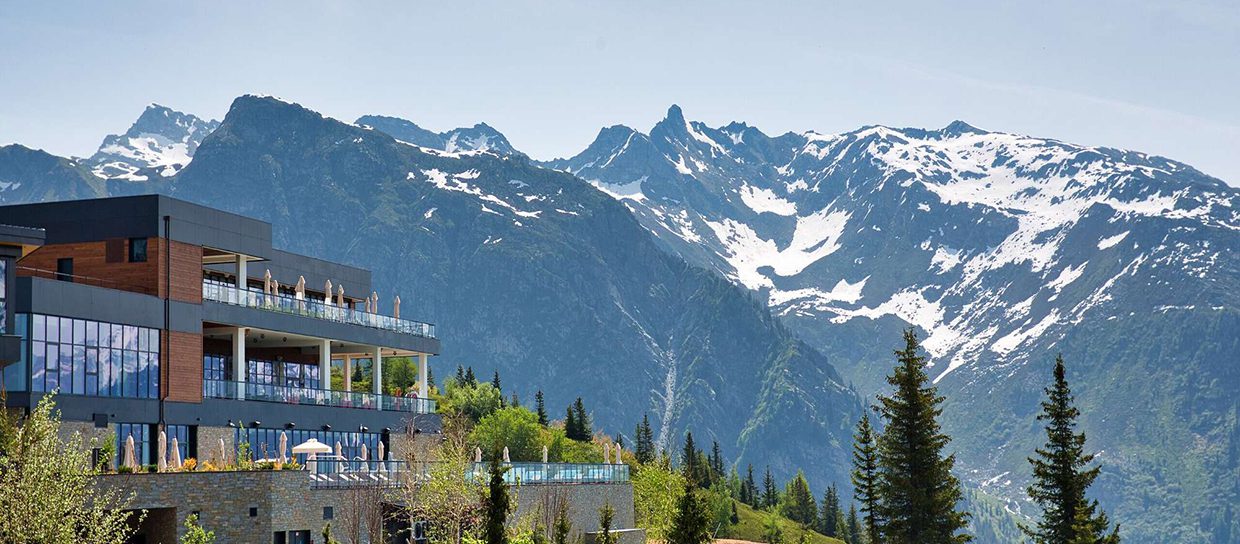 « I had the chance to stay at Club Med La Rosière **** for four days during the opening of the resort. This stay, a great first for me at Club Med, allowed me to verify by myself the commitments made by the trident brand!
As soon as we arrived, we could see that check-in was done individually: one member of staff took care of one family at a time, around a small table, in order to avoid crowds at reception. When it was our turn, I learned that the hotel had implemented a mobile app that allowed guests to book absolutely everything online (babysitting hours, mini-club sessions, gourmet restaurant dinner, activities, etc.) to avoid close contact with the staff in charge.
The atmosphere within the hotel is very safe: hydro-alcohol gel is available absolutely everywhere; floor markings invite guests to respect the physical distance and temperature-taking terminals are installed in several places in the resort (children love it because they see it as a game)!
Masks must be worn in enclosed communal areas and during transfers to activities, but absolutely not outside. Finally, staff members are tested regularly and the head of the establishment warned us that a third of the employees were already vaccinated.
In summary, the atmosphere is extremely safe and reassuring without being anxiety-provoking; all the facilities are open and allow for an absolutely normal stay in complete peace of mind! »
Where to find official information?
Where can I travel now? Can I go on holiday if I am not vaccinated? Will travelling abroad at the moment be a problem if the measures are reconfirmed or tightened? At Little Guest we understand that you may have these questions! Our Travel Designers and Little Concierges are obviously here to answer them, but to find all the official information updated daily, please consult the following pages:
Final tips before departure
For more information on air travel conditions, click here!
Because some crises make us think about the way we travel, we've been looking at the issue of slow tourism, a new approach to holidays that will allow you to get away from it all while staying close to home; ideal for any unforeseen events during your stay.
The Little Guest team wishes you a wonderful family holiday!