Vacations are drawing near and you want to spend a magical time with your children, but you still have some questions you need answers to? Whether it's your first trip abroad with your baby or an annual trip with your teenagers, Little Guest is here to answer all your questions. Here you'll find detailed guides, full of advice, on which vaccines to take when traveling with your family, what activities to do in the mountains with your toddlers, how to travel by train with the whole family without breaking the bank, and many other tips and tricks! With Little Guest's expertise, your luxury family vacation will be a joyful and stress-free experience!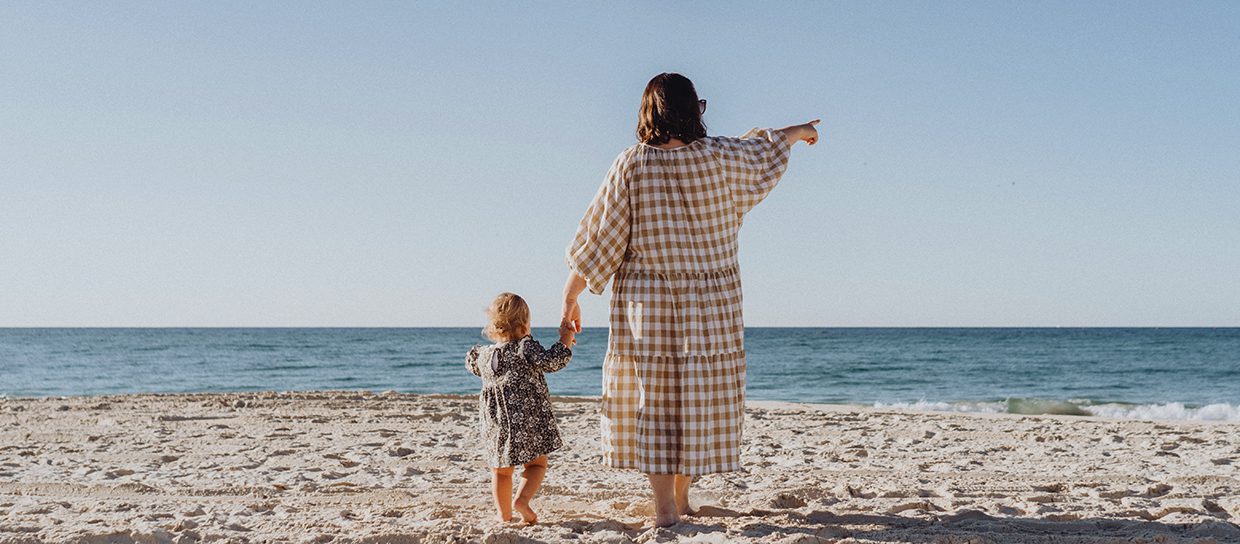 When should I have my children vaccinated for a family trip abroad?
Before leaving for exotic destinations and introducing your children to exceptional cultures, it is important to find out about the health situation of the country where you are planning your dream family trip. Remember to schedule your consultation with a doctor at least 6 weeks in advance and look over the vaccination schedule that will be provided. Little Guest has put together an article especially designed for families and young travelers for a stress-free vacation. We answer all your questions about mandatory or recommended vaccines so that yellow fever or Japanese encephalitis do not become a source of anxiety but a simple vaccine to do in the weeks before your departure. Once you have your international vaccination certificate, time to take off and discover Africa, Indonesia or the Dominican Republic. The world opens its doors to you and your family.
How to go on vacation by car with baby?
It's time to leave, your dream family vacation is waiting for you and you've decided to hit the road to reach a little piece of paradise where you can put your bags down! But what to do during the whole trip to keep baby comfortable and busy? Little Guest has collected the great advice of a mom, who is a road-trip enthusiast and adores car journeys with her little ones. The most important thing is, of course, safety, so it's essential to choose a good car seat so that your toddlers feel comfortable. To add to their comfort, choose soft, 100% cotton clothing so they don't get too hot or too cold. If your trip is long, make sure they have something to eat and drink: parents of newborns really appreciate the travel bottle warmer to avoid highway rest stops. Finally, to keep them busy during the trip, think of stickers that fascinate the little ones and can decorate postcards to send to grandma and grandpa. Puppets will also keep them entertained: add on your best voices and story-telling skills, and your children will be hypnotized. For the older kids, classic car games such as "I spy" or the license plate game can keep them busy for hours and hours. You'll get to your destination in no time!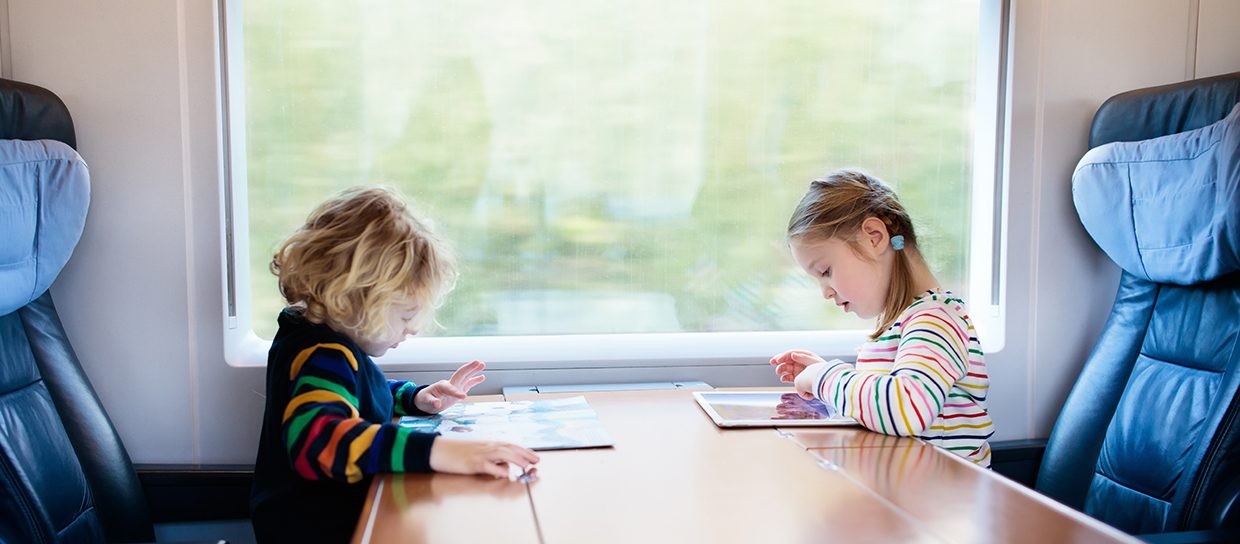 How do I keep my child busy on an airplane?
You're flying to new horizons, ready for a well-deserved vacation on the other side of the world, where you and your family can enjoy new cultures, food and traditions. Whether it's a one-, three- or eight-hour flight, if you follow our 10 tips for keeping kids occupied on the plane, you'll have a worry-free flight. To keep kids entertained while you're a few thousand feet in the air, it's important to plan ahead by bringing along something to take their mind off things and tailoring activities to the age of the child. Prepare travel games for the toddlers, buy books about the country you are going to visit for the ever curious kids or improvise a yoga session to relax their little legs to hold their attention for a while and you'll see, the flight will pass by in the blink of an eye. Don't forget to ask about the programs and services offered by the airlines!
How to find the best prices for family train travel?
Train travel will amaze at any age. It gives a special and magical atmosphere to the beginning of your vacation. You don't have to drive and can spend time with your children, sitting on a comfortable seat where you can stretch your legs. You can also enjoy the scenery, unlike flying, or even stop in small towns along the way, to explore the country and start your holiday on a high note and you'll arrive faster than by car, without paying any tolls. However, the budget for a train trip for an entire family can go up very quickly. That's why Little Guest has investigated and gathered the best fares and discounts by train company: an initiative travelling families will be delighted with. Whether you are traveling in France with SNCF, in Switzerland with CFF or in Italy with Trenitalia, you will have no trouble finding the best rates thanks to our advice.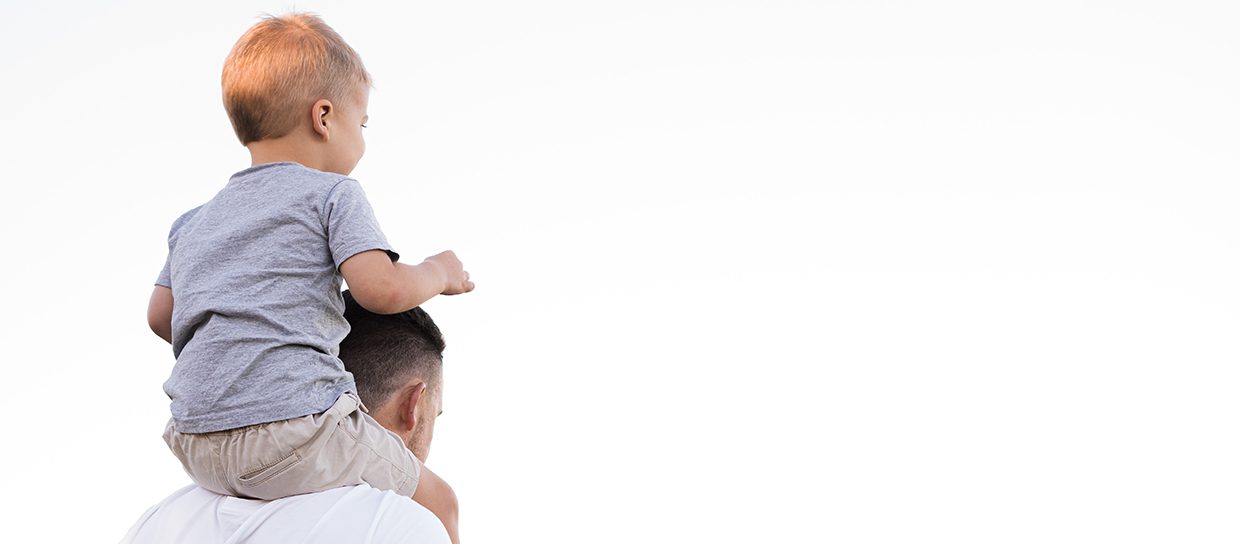 How to travel with an infant?
Your baby is just a few weeks or months old, but their curiosity is boundless. You want to show them the world and expose them to new cultures, and that's great… but traveling with your baby can quickly become a source of anxiety, if you're not prepared enough. A mom gives you her best advice for a dream trip without any hitch. It is important not to take on the world too early with baby, but rather wait a little so that their sleep cycle regulates by itself before the big departure. Some destinations should be avoided, such as countries with security or health risks, but also countries that are highly exposed to UV rays, as your baby's skin is very fragile. In winter, families love exotic countries such as Thailand or the Caribbean, known for their laid-back yet lively atmosphere. In the summer, head for Greece or even Bali for a change of scenery. When choosing your pied-à-terre, Little Guest is a reference to find out which hotel has the best baby club or the tastiest baby menus. It's also an opportunity to tailor your search to the whole family and combine a great baby club with a quality spa for a relaxing stay for Mom, Dad and baby in a beautiful resort. You've made your choice, now all you have to do is pack your bags! Don't forget your papers and the first aid kit, and you are ready for a sensational vacation with baby.
What are the best practices to adopt when traveling with my grandchildren?
Take a look at our complete guide on how and where to travel with your grandchildren! You'll find our best tips for a successful trip: knowing when baby is ready to be separated from his parents without traumatizing him, how to prepare them to travel with their grandparents and what to do, as parents, when your toddlers are away from you. For Grandma and Grandpa, it's all about planning a great, unencumbered trip with your favorite kiddos. It's an opportunity to spend a special intergenerational moment, while traveling and discovering the world. You can bring them new knowledge, new ways of seeing the world, and this, from their youngest age. In order to do this successfully, organization is key! Check out our age-appropriate travel checklists, so you don't forget their favorite blankie along the way. A reminder, as far as child safety is concerned, never hurts. You can add to the wisdom of age, all the new modern techniques for putting baby to sleep safely, for example. Once you're all set, it's time for you to take off together. Find a kid-friendly hotel with activities adapted to the age of your grandchildren, so that everyone can enjoy a stress-free and happy vacation.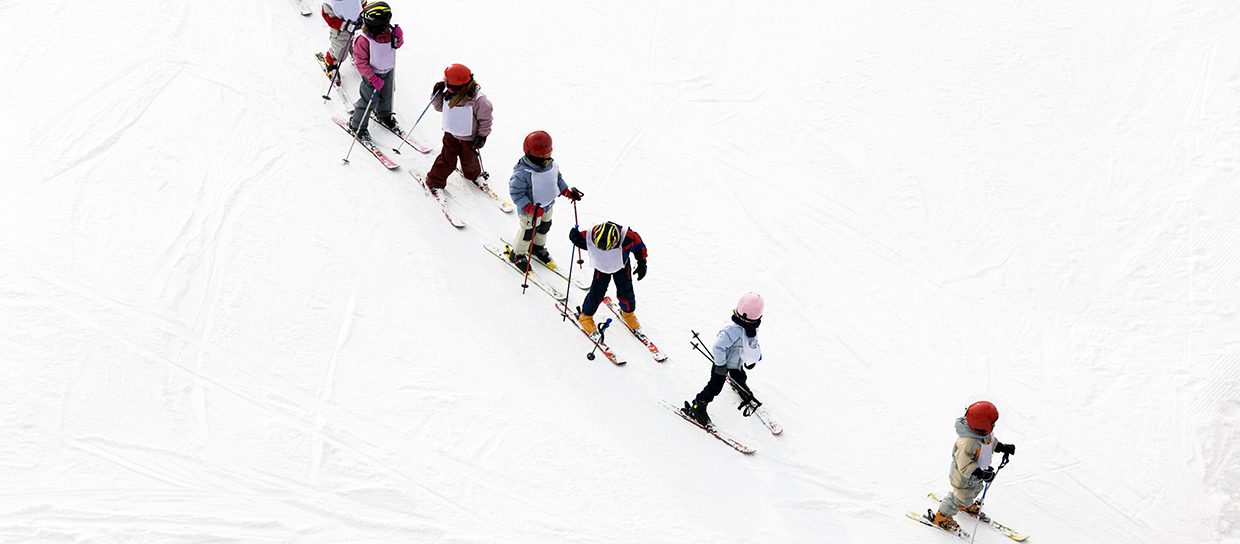 What to do with teenagers in France for a successful family trip?
Your teens are becoming more and more independent and autonomous, they develop new aspirations and discover their own tastes. In order to satisfy the most demanding of your teens, Little Guest shares with you our top 7 activities in the French capital designed especially for teens. The daredevils will love paragliding, which offers an incredible view of the peaks, or the free-fall simulator, for an intense feeling of freedom. Whatever the season, your children won't be bored: you can harness the water in summer and take on the slopes in the colder months. Let yourself be carried away by the waves in the summer after a great surfing session or take a hot air balloon ride in Courchevel to admire the skiers in action. France is full of unusual activities to do with your teenagers, for an extraordinary family moment, so don't hesitate any longer.
What activities to do in the mountains with my children?
Whatever their age, children love family vacations in the mountains. Snowmen, hot chocolate and winter sports often go hand in hand with unforgettable moments. But how to vary the pleasures and keep the little ones busy during their stay? Discover the top 8 best winter activities for kids in the mountains: snowshoeing and sledding will delight the youngest while the teens try ice diving. Dog sledding is the perfect opportunity for the whole family to enjoy the beautiful scenery before warming up with a delicious fondue. For a unique experience, put your bags down at l'Armancette in Haute-Savoie and go with your family to discover the Aiguille du Midi. Don't miss out on the incredible experience of the Step into the Void which will take the breath away from children and parents alike.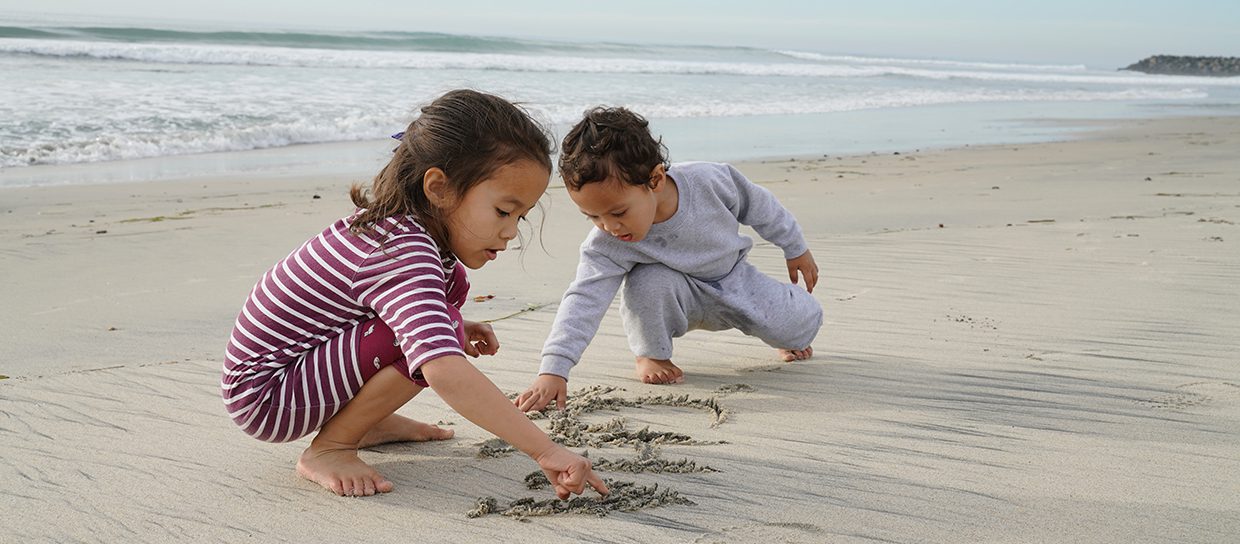 How can I protect my baby from the heat when traveling in a tropical country?
Sunshine and heat don't always go hand in hand, but it's important for parents to mind both so that their little ones can also enjoy their family vacation in total comfort. Find out how to protect your baby when the temperature rises: the days are getting longer, and hours spent at the beach seem to be the perfect way to cool off. But be careful, babies' skin is very fragile, so it is important to limit their exposure to the sun's rays as much as possible. Anti-UV clothes and sunglasses are, for example, essential. Sunscreen is also your best friend against UV rays that can cause nasty sunburns. Think about hydration with a bottle of mineral water every half hour and know that a lukewarm bath can really help babies face the heat. Indoors, air conditioning is not a miracle solution and must be used with care so that the temperature changes are not too intense and do not affect baby's health.
How can I keep insects at bay and protect my children from their bites?
During your holidays, there is nothing worse than insects that keep you awake with their incessant buzzing and itchy bites. Children are the number one target of these little pests, which not only annoy them but can also be the cause of certain diseases in babies. The first step in protecting your baby from bugs is prevention: when the bugs show up, it's time to cover your baby. Light-colored, long-sleeved clothing and hats will repel these little beasts during the day. At night, a mosquito net, along with essential oils from natural plants such as lavender or peppermint, will help your toddlers have a peaceful night. In case of a bite, Little Guest also explains in its guide how to soothe and relieve the itching and also explains the procedure that demonstrates, step by step, how to remove a sting or treat a tick bite. You'll be ready for a stress-free summer in the sun.
Bon voyage !