When planning a family holiday, knowing what to do with your teenagers can quickly become a challenge for parents. To make sure your teenagers have a great time during your holiday in France, Little Guest has come up with a list of unusual activities to do with your teens across the country, as well as a selection of luxury hotels for your trip, which are sure to please the whole family – teenagers included!
Before you go – tips for a successful holiday with teenagers
Plan your holiday together: For a successful holiday that the whole family will enjoy, do not hesitate to ask your teens where they want to go and what they want to do on their holiday. For example, if you want to go to the sun, but your teen prefers a city trip, choose a place by the sea, but close to a city where to go on a day trip or do activities.
Choose hotels that are teen-friendly: younger children often have kids-clubs in hotels to make lots of friends, but for your teenagers, it is often more difficult if they do not have a dedicated place to meet other young people their age on holiday, and they then have to stay with mum and dad. To make sure your teenager has an unforgettable holiday and meets lots of new people, choose hotels that also have a teen club.
Take part in unusual activities with them: teenagers tend to remain in their world off or spend their entire holidays on their smartphones. To avoid this situation, stimulate your teens by offering them to do unusual activities during your holiday. Lacking ideas for unique activities? Little Guest has thought of everything and has come up with a list of activities to do with your teenager during the holidays they will keep forever in their mind!
Top 7 unusual activities to do with teenagers during your holiday in France
1 – Paragliding in Haute-Savoie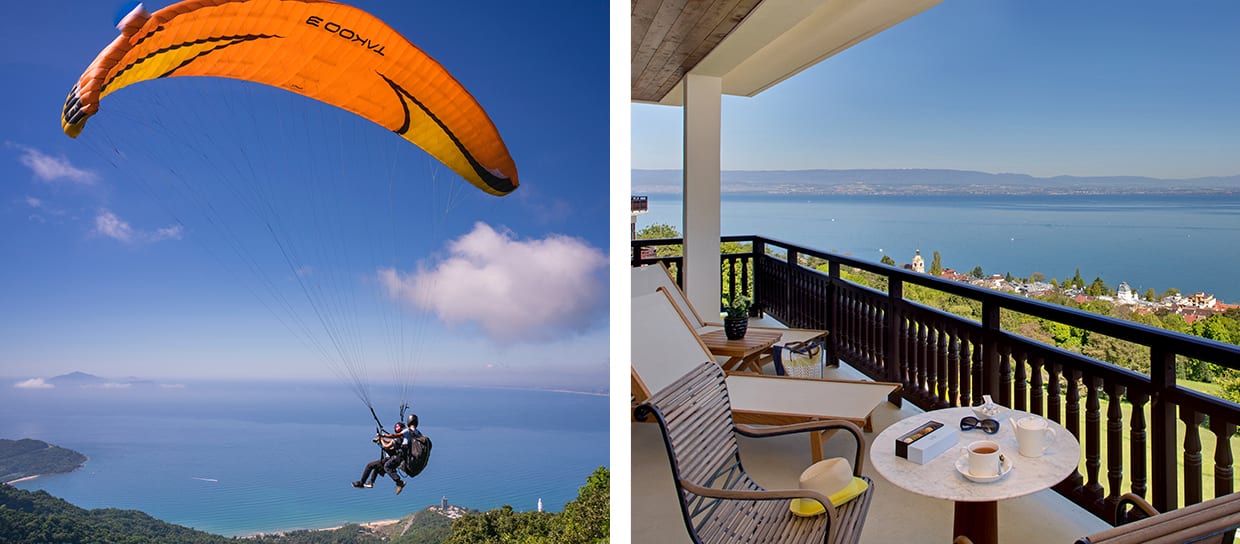 Has your teenager always dreamed of flying like a bird or like their favourite Marvel superheroes? Why not make this dream come true with a first flight in a paraglider in Haute-Savoie, offered by the Air Léman paragliding school? Safe and supervised by professionals, this activity is a good alternative to parachuting or bungee jumping, which are very popular with reckless teenagers, but can frighten more than one parent. In the paraglider, you can experience a panoramic flight over the beautiful Lake Geneva and the Haute-Savoie region, with its endless water and majestic mountains. Your teenager is more of the curious type? Then do not hesitate to take them on an educational flight, where the instructor can teach them the basic controls of flying a paraglider, in order to actively participate in this sensational experience.
Where to stay?
If you are planning a trip to the Haute-Savoie region of France with your teenager, the Hotel Ermitage in the village of Evian-les-Bains is the place to be! The hotel enjoys an exceptional location, with quick access and a breathtaking view of Lake Geneva and the French and Swiss Alps. Moreover, parents and teenagers will find things to like there. For teenagers, the Hotel Ermitage offers a teen club for teenagers from 10 to 15 years old, where they can enjoy various activities such as casino nights, movie nights, art activities and a number of sports activities.
2 – Swimming with dolphins in the Alpes-Maritimes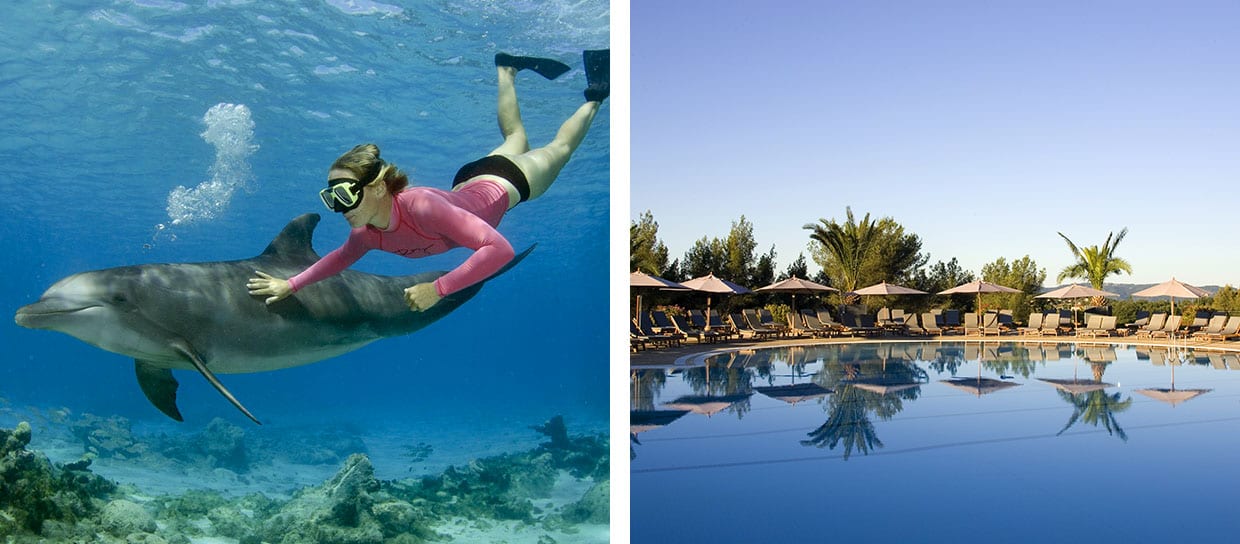 Who has never dreamt of swimming with dolphins at least once in their life? For teenagers who are animal lovers, this experience offered by the team of swim with the Dolphins is worth doing! Located in the Alpes-Maritimes, in Mandelieu, the team of enthusiasts will take you on a full or half-day boat trip to meet the dolphins and whales of the Pelagos sanctuary. Your teenager will be able to dive and join these splendid marine creatures, while parents can admire the spectacle from the boat, with drinks and snacks provided on board. Full of memories guaranteed!
Where to stay?
The Opio Resort Club Med, located in the heart of Provence, not far from Mandelieu and its dolphins, is a real family favourite! For teenagers from 11 to 17 years old, the hotel has an exceptional teens-club offering group lessons in collaboration with the famous Cirque du Soleil, as well as archery, golf and tennis lessons. The ideal place to meet new people! Parents can also enjoy the superb spa of the hotel and the delicious gourmet restaurants.
3 – Canyoning in complete safety near Perpignan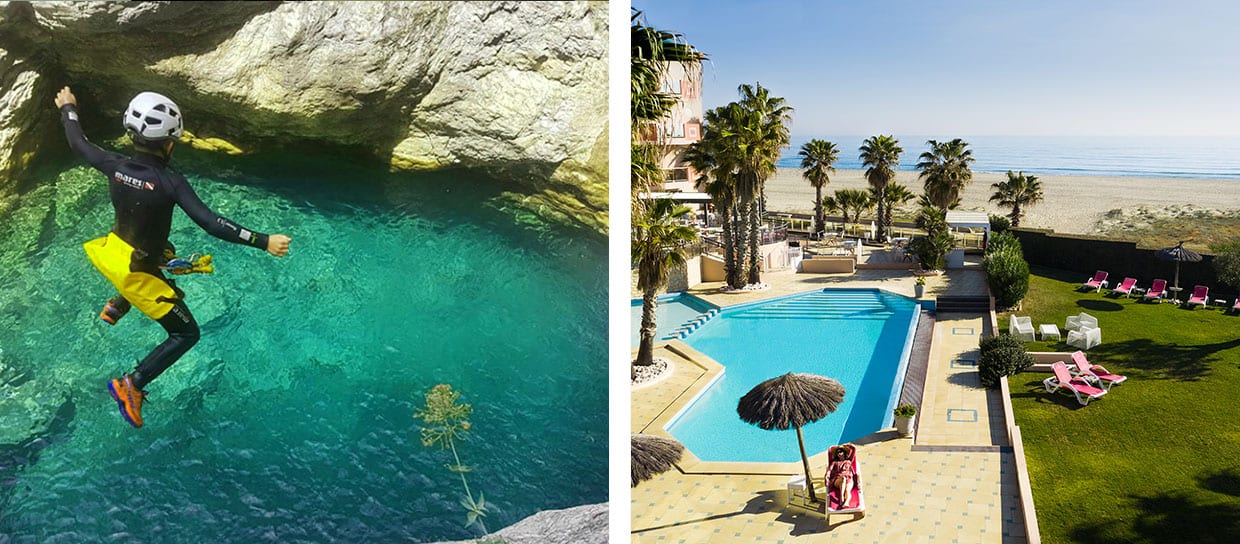 It is well known that teenagers love thrill-seeking activities, but amusement parks or water parks can quickly become monotonous in terms of sensational experiences for the more daring teenagers. Canyoning is the perfect activity for them! This extreme sport, combining swimming and climbing, consists of throwing yourself into canyons, which act as natural slides. In the Roussillon region, near the town of Perpignan, your teenager can learn this unique sport in complete safety at the Canyoning Park. Consisting of several pools, slides and waterfalls imitating natural canyons, your teenager will be accompanied by professionals throughout the course and will have a great time all along. The park also has other sports facilities such as accrobranching, so you can have a day full of activities and sensations during your next holiday in France!
Where to stay?
Located 20 minutes from the city of Perpignan, in Canet, in the Roussillon region, the Grand Hôtel Les Flamants Roses is the ideal place to go on holiday in south-west France for families with teenagers. With a spa for teenagers and their parents, direct access to the beach, swimming pools and water sports activities, this 4-star hotel is sure to please the whole family, even the most demanding teenagers!
4 – Try a free-fall simulator in Paris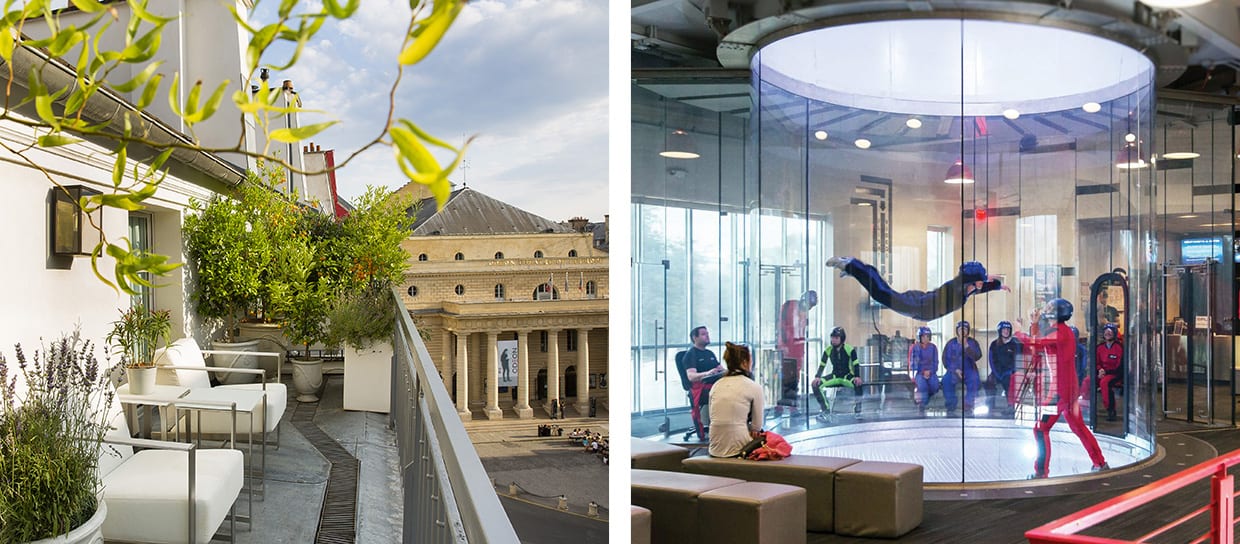 For teenagers who dream of thrills, but do not dare to make a real parachute jump, there is a solution to have the same sensations, without the fall! In Paris, iFly offers first flights indoors thanks to their free-fall simulator: a huge turbine that generates a wind so powerful that it keeps you in the air like a real parachute jump. The ideal solution for teenagers who are afraid of heights, but want to experience this extraordinary experience. Ifly also offers a flight with virtual reality goggles, so that you can experience the conditions of an open-air flight. The ideal compromise, which will appeal to both teenagers and their parents.
Where to stay?
Paris is a real gem to visit at least once in a lifetime. If you're planning a trip to iFly Paris, why not take a city trip to the capital for a few days during the holidays? For accommodation, the Hotel Baume, in the popular Saint-Germain-des-Prés district between the Luxembourg Gardens and the Place de l'Odéon, is the ideal place to stay when visiting Paris with your family. With its exceptional location right in the centre of the City of Light, you will be able to do a lot of activities with your family: visit the Eiffel Tower, the Montparnasse Tower, the Luxembourg Gardens, or go shopping – outings that will please both parents and teenagers!
5 – Riding the waves with your surfboard in Biarritz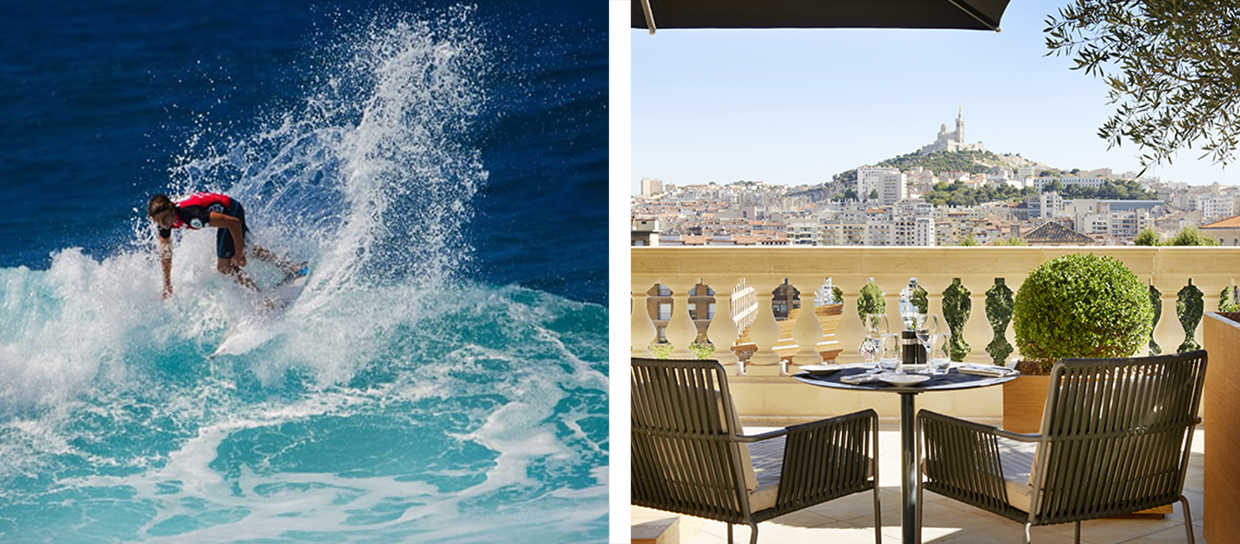 As odd as it sounds, Marseille is actually an ideal spot for surfing. Actually not that odd when you realize that the waves of this Mediterranean city can reach 1,5 meters! Does you teenager fits like a fish in water? Then surfing is for him! No matter if he is beginner or advanced, your holidays in Marseille region will be the perfect opportunity to try this sensationnal sport! The city is packed with surf schools, such as the 13ème Vague that provides several level classes. If you want to learn more about surfing for children and young adults, don't hesitate to read our children surfing guide, full of good advices.
Where to stay?
Little Guest has found the perfect place for your stay in Marseille, a seafront, luxurious, welcoming, family-friendly hotel: the Intercontinental Marseille – Hôtel Dieu *****. A 5-star hotel perfectly located to enjoy the city as well as Mediterranean waves, relax under the sun. Don't skip the unmissable Basilique Notre-Dame de la Garde, the Calanques National Park or the Castle of If.
6 – Take off in a hot air balloon in Courchevel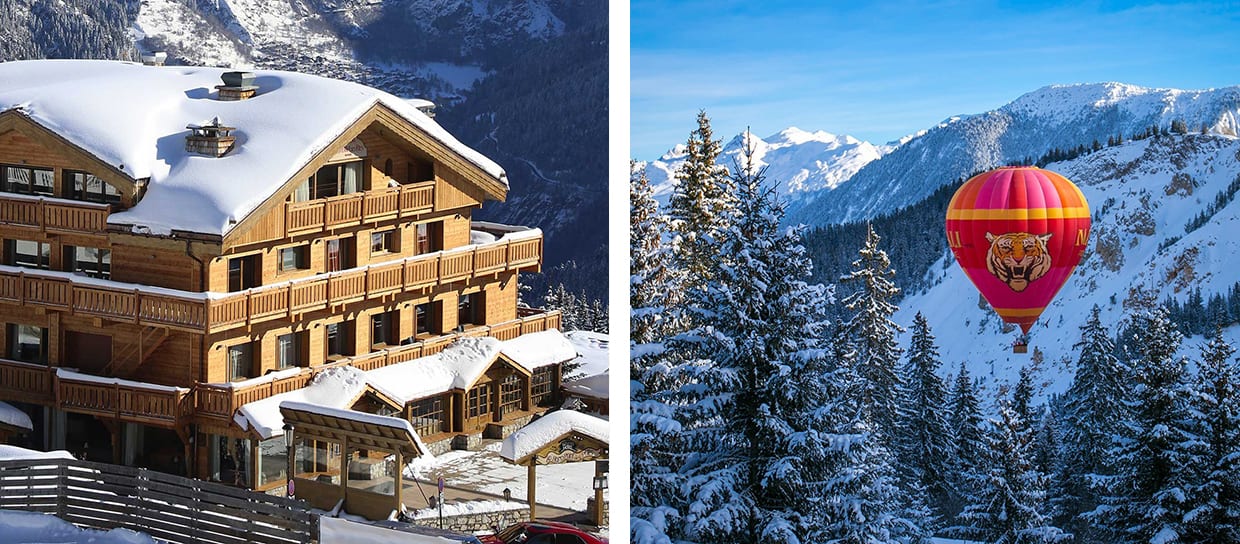 A ski holiday always means fun for the whole family! But what if your teenager refuses to ski? Beautiful walks in the snow, or mountain hikes are certainly a must, but can quickly become boring for your teenagers. To vary the pleasures, Little Guest advises you to take off for half a day in a hot air balloon! In Courchevel, Skivol offers hot air balloon flights for the whole family in the morning, whatever the season. You will first have the opportunity to witness the inflation of the balloon, and then board the basket for a ride in the air to admire the breathtaking scenery of the French Alps from the sky. A guaranteed escape for the whole family to enjoy.
Where to stay?
For a holiday in the mountains in France, Little Guest recommends the Grand Hotel Courchevel, a family favourite. This luxury hotel has an exceptional location and is in the heart of the 3 Valleys ski area. For teenagers or parents who do not wish to ski, the hotel also recommends many other activities in addition to hot air ballooning: hiking, husky dog sledding, helicopter flights – an amazing holiday for everyone!
7 – Relax in a luxurious spa in Brittany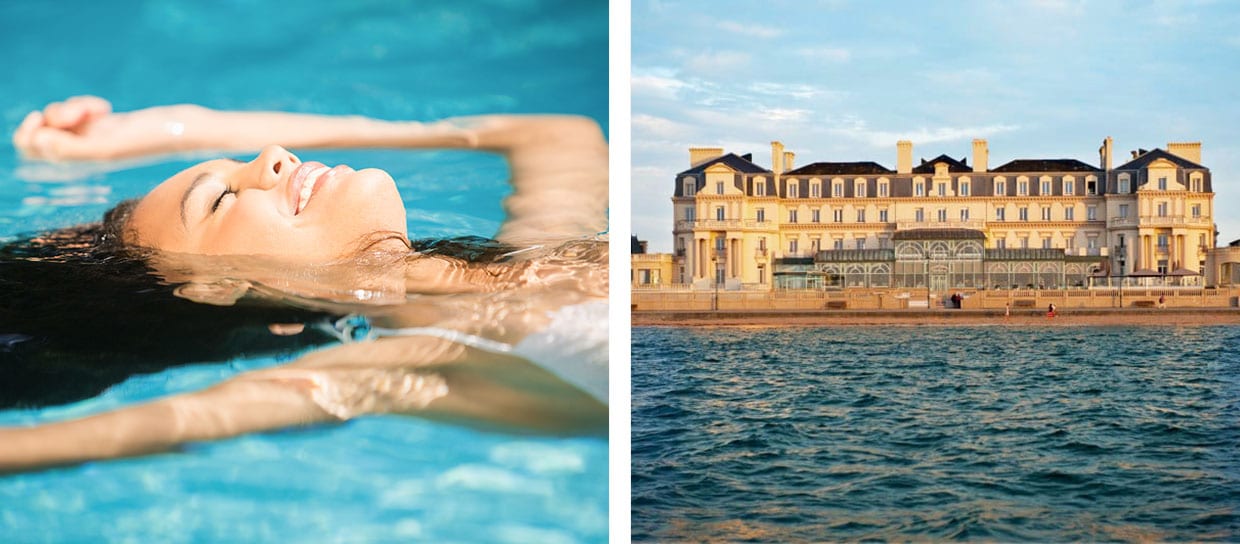 After a busy exam period, your teenager will no doubt need a well-deserved break. For a relaxing family holiday, Little Guest suggests heading to Brittany, and more specifically to Saint-Malo, home to the famous Mont-Saint-Michel (which your teenagers will absolutely love) but also to the Grand Hôtel des Thermes, a 5-star hotel located just across the bay. This family hotel, world-renowned for its thermal baths and therapeutic circuits, offers numerous thalasso programmes on several days for the whole family, and therefore also for your youngsters! Relaxation or detox, your teenager will feel pampered during the entire stay and will forget all their small everyday worries during your precious holiday. An experience to be tried without further delay!
In addition to the Grand Hôtel des Thermes in Brittany, France has a large number of sumptuous spa hotels for the whole family. A great way to combine relaxation and adventure, whatever your holiday destination.
To go further:
If you're looking to go on holiday outside of France with your teenagers, check out our selection of the best destinations to go to with teenagers.
No matter what activity will make your heart skip a beat, Little Guest hopes you will have a great family time during your next holiday in France!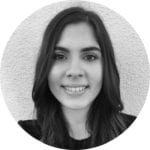 Léna, 24 years old, travel and food enthusiast, from Liège, Belgium