Ah, teenagers! These big kids with their strong personalities, almost all grown up, are not always easy to live with… although it doesn't have to be the case! The solution for a peaceful and positive relationship: understanding. Once we understand what our teens want, life is a piece of cake. To make it easier, Little Guest investigated: what do teens want to do on vacation? Here are our favorite regions to spend a great family vacation in France.
In LOIRE-ATLANTIQUE
If there is one French region that will marvel little, middle and big ones, it is Loire-Atlantique! Its various beaches, its coastal air and its castles per dozen will amaze all members of your family, especially teenagers. There is something for every taste here! May it be history, nature, sport or endless beaches, you cannot get bored. The place of Loire-Atlantique, torn between Brittany and Pays de la Loire, is of prime importance in French history as reflected in its numerous and illustrious monuments and the past and present dynamism of its port cities. The multiple sites of interest are easily reachable by car or public transport, offering several turistic possibilities within reasonable travelling distance. Sport fans will also rejoice at the abundance of top level handball and football teams (Nantes, Angers, Rennes a bit further) while sun lovers will lounge on the beaches of Merquel, Gohaud, Port-lin or Michel.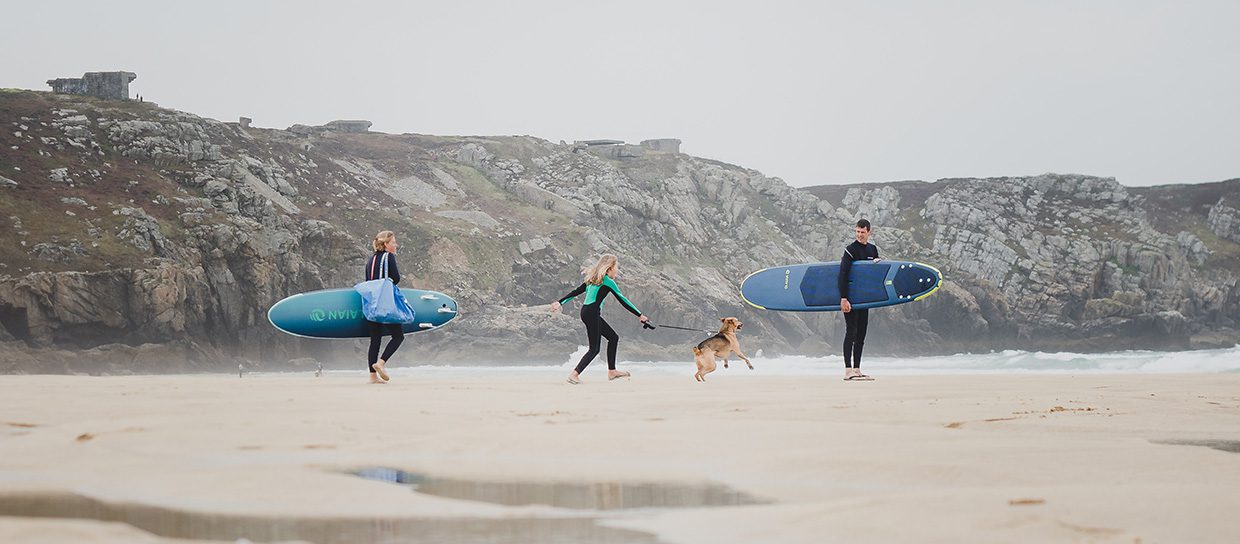 We especially like : the Pays nantais
One of the most prestigious lands in the history of France, the Pays nantais is littered with rivers and castles as testimony of its rich medieval past. You will find plenty of activities combining sightseeing and chilling in natural havens. If the city of Nantes itself is worth paying a visit to its cathedral or the Castle of Brittany's dukes, its surroundings are not to be outdone: within a driving hour, you can get to Morbihan, pretty cities of Vannes and Angers or to the Pays traditionnel de la Brière and its constellation of hidden-in-the-countryside little villages. A true getaway in a spot overflowing with activities, local products and breathtaking landscapes, where everyone will find a shoe fits, whether you are an ancient architecture fervent person, a sport and outdoor moments fan or a picturesque calm lover.
A splendid getaway at Domaine de la Bretesche Golf & Spa *****
This beautiful 14th century construction is classed as historical monument since 1926 and has also been used as setting for the movie « Hardi! Pardaillan » in 1963! Needless to say that you enter a rich anecdote-laden place. But the Domaine de la Bretesche Golf & Spa ***** is way more than that with its numerous age-adapted activities. Verdant golf courses will attract swing and birdie lovers, children can go on bike tours and teenagers will be able to try kayak, jet-ski or even quads! Not far away from the domain, amusement parks of « Oh bonheur des gosses » and « Celtaventures » that will enchant little, middle and big ones. And to finish your day on a high note, nothing better than some relaxing treats at the infrared spa and massage cabines.
In Haute-Savoie
Haute-Savoie is the kind of place that delights its visitors all year round. In summer or winter, the region is bustling with tourists who come to enjoy the lakes and mountains. While summer is synonymous with golf, rafting, via ferrata, paragliding, wakeboarding, zip lines, canyoning or mountain biking ; winter is for skiing, snowboarding, snowshoeing and, of course, Savoyard fondue tasting! In short, enough activities to fill your teenagers with happiness and thrills!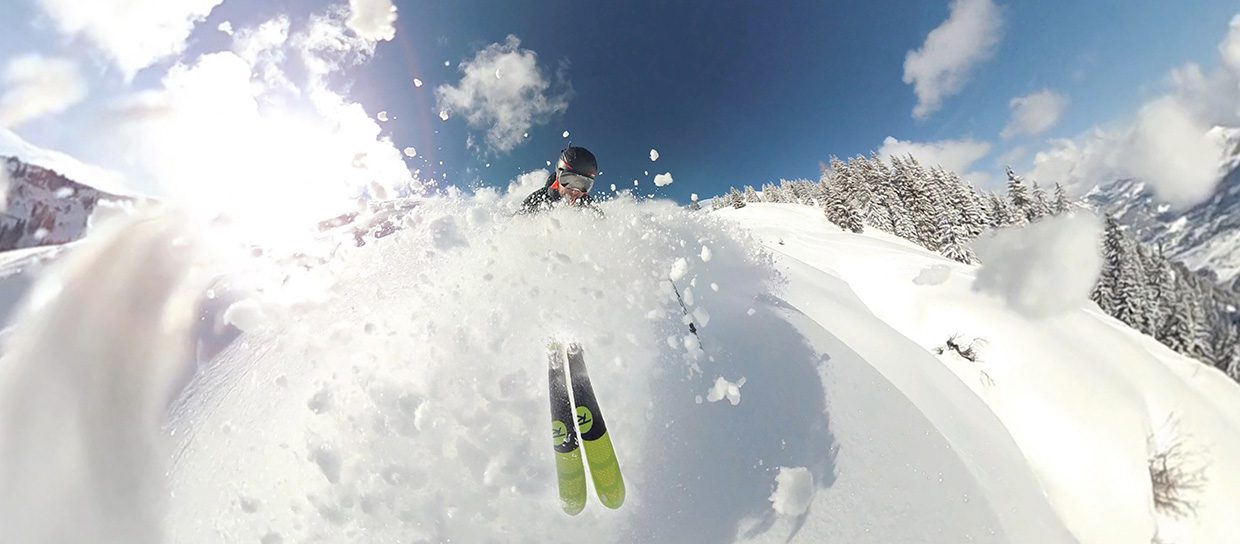 We especially like: Samoëns
We are overjoyed to introduce you to a ski resort nestled in the heart of the Grand Massif ski area. Located at an altitude of 1,600 meters, Samoëns extends over 265 kilometers of slopes, you heard that right! On top of that, the area charms by its quietness and its setting for soothing hikes. Your teenagers will love to ride their bikes on the marked trails, to go climbing or to canoe down the Guiers river. Samoëns is also a lovely authentic village where you can always find refuge around a big deliciously cheesy fondue after an intense day!
Fall into the arms of morpheus at the Grand Massif Chalets Club Med
You can't list the best spots for teens without mentioning a Club Med resort! The Grand Massif Samoëns Morillon, overlooking a breathtaking panorama, offers its guests cosy chalets located on the Saix plateau in the heart of the Alps. Families can enjoy a private vacation here without missing out on the wide range of activities that are typical of Club Med hotels. Swimming, group aqua-fitness classes, Nordic walking among the pines or even dance and magic shows, everything has been designed to meet your every need and desire and fill you with joy. In the evening, while Mom and Dad enjoy a dinner for two, the teens can strut their stuff on the dancefloor with their new friends.
In Var
All aboard! We are headed to the Provence-Alpes-Côte d'Azur region to discover some gems, and more particularly the Var. This French department has everything to charm families: villages with character, parks and sublime gardens, monuments and emblematic buildings, olive groves, or even kite surfing spots and thrilling activities! Your teenagers will be delighted to have followed you there when they gaze at the beauty of the place with their own eyes. By the way, if you want to know more about this land of contrasts with a preserved natural heritage, leaf through the 2021 Guide written by VisitVar and discover everything you can do and visit in le Var!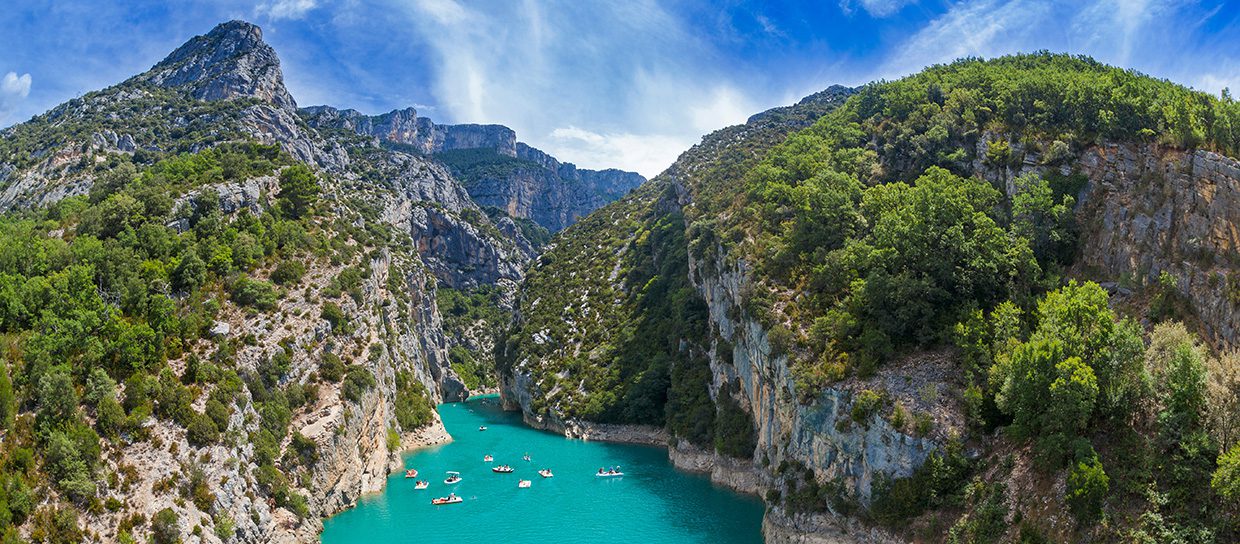 We especially like: les Gorges du Verdon
Spread over the Var and the Alpes de Haute Provence departments, the Verdon Gorges never cease to attract the curious eyes in search of wonder. Considered as the most beautiful canyon in Europe, these gorges form absolutely unforgettable landscapes! In addition to the picturesque villages – the official website of the Gorges du Verdon warmly advises you to go to Rougon or La Palud sur Verdon – there are many viewpoints to visit. We particularly loved the Point Sublime or the Couloir de Samson. Hiking is the perfect introduction to this beautiful place, but it is definitely not the only great thing you can do! Swimming, rafting and paragliding are the main activities of the region!
A refined stay at Ultimate Provence ****
The Var department offers so many must-see sites to visit, that it is important to choose your holiday destination carefully so that you can easily access the various points of interest. That is why Little Guest offers you he Ultimate Provence ****, a superb establishment located in La Garde-Freinet. It offers its vision of the Provencal art of living: a sublime vineyard, a resolutely contemporary architecture and a relaxed-chic atmosphere! Ultimate Provence offers hosts guest rooms for up to 4 people. You will also have the possibility of water activities such as the swimming pool which is also safe for children. In addition to the babysitting service, sports and gardening activities are also organised within the hotel. We love it!
In Corsica
Corsica, you like it or you love it! At Little Guest, we love it! To prove it, we have created a little travel guide just for you, take a look at it here: Corsica with your family. Did you know that almost half of its territory is classified as a natural park? This destination promises a unique experience, surrounded by the waves of the Mediterranean Sea. The Isle of Beauty is to be discovered with teenagers, as there are many hikes and walks to take to explore every corner. Don't forget your walking shoes and your motivation. I promise, it will be worth it!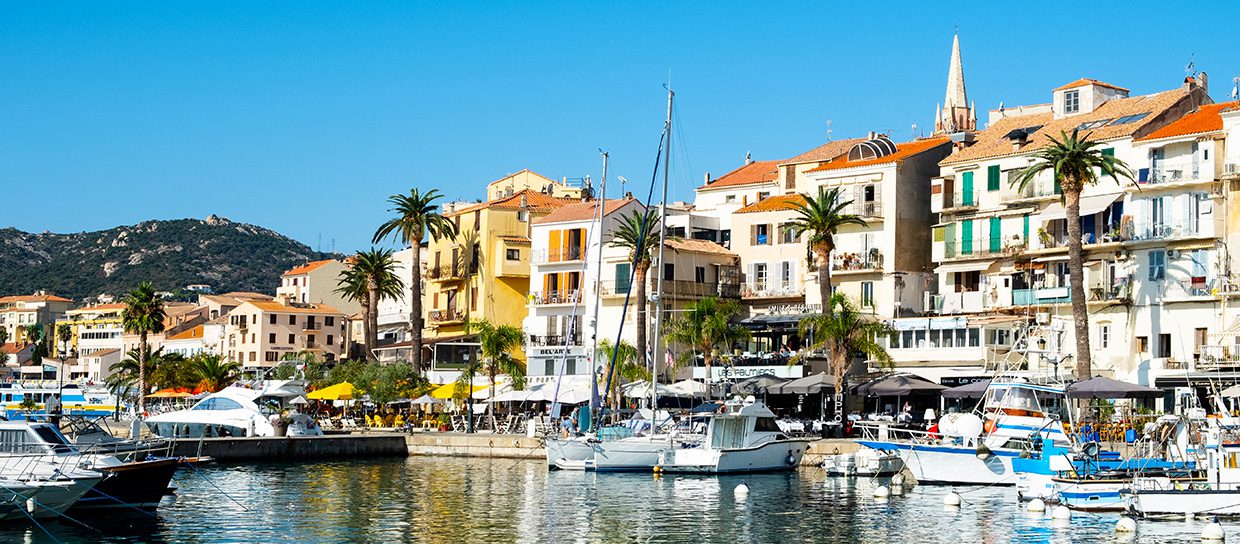 We especially like: Porto-Vecchio
Take a break in the south of Corsica and enjoy a natural, organic interlude: let the city reveal all its secrets to you. Porto-Vecchio is home to an exceptional heritage, heavenly beaches and breathtaking panoramas of the sea and the mountains. Speaking of mountains, one activity that you must do with your teenagers is a hike on the Piscia di Ghjaddu trail (« pine waterfall » in Corsican). This trail, which takes 1:30 round trip, will lead you straight to one of the natural wonders of the region, a fascinating waterfall of 70 meters!
Shooting for the stars at the Hôtel Don César
The Hôtel Don César is a true gem of the Corsican hotel industry! Nestled on a fine sandy beach, in the heart of a private park, this five-star establishment displays a warm atmosphere in a beautiful institution. Surrounded by beaches and pools, the resort is designed for a luxury stay in a lovely area. Teenagers love to stay here with their parents to enjoy a relaxing break close to nature.
To go further…
Have a great family vacation!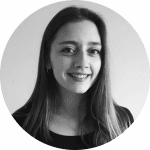 Pernell, 25 years old, travel lover, from Angers, France