Ah, mountain holidays! For many of us, they rhyme with ski descents and hot chocolate by the fire…but that's not all they're about. Sports activities, unique experiences and culinary discoveries are also on the programme. To help you get off the beaten track and organise a wonderful winter holiday with your family, Little Guest has prepared a list of the best activities for children in the mountains. Tested and approved, they will delight toddlers and probably even the adults!

The best kids-friendly activities during winter
1 – Skiing
How to talk about children's activities in the mountains without mentioning skiing. Like you, children will love to go down the slopes and push their limits by trying their hand at the famous black runs. Having said that, winter holidays in the mountains are more than just downhill skiing. Nordic skiing (more commonly known as cross-country skiing) is now enjoying a revival among holidaymakers, especially the younger ones. Less dangerous, more conducive to the observation of the landscape, more fun, it allows you to combine sporting activity and good times of fun.
If skiing is not their cup of tea, your children can also turn to snowboarding, a « younger » alternative for incomparable thrills. To make sure you start off on the right foot for your mountain holidays with children, don't hesitate to read our article on this subject!
Who is it for? Everyone.
From what age? As soon as baby is able to walk.
2 – Other board sports
If winter holidays rhyme with skiing, they are fortunately not limited to that. There are many snow sports and your little ones will be delighted to discover these alternatives to traditional skiing. Sledge, for example, is making a strong comeback among children. In plastic or wood, traditional or ultra-aerodynamic, the sledge will seduce young and old alike. The yooner, for example, allows you to hurtle down the slopes on a small sledge equipped with a small board to sit on and a single runner.
Once they have mastered the traditional sledge, your children may even want to try their hand at even more impressive sports. Bobsledding – a winter sport on a streamlined machine that glides down a narrow, steep ice track – and skeleton – a single-person sledge on a board that looks like a racing sled, but on which you sit face down with your head forward – are ideal activities for children and teenagers looking for a thrill!
Who is it for? Anyone who loves sliding and thrills.
From what age? From a very young age for sledge and from 5 or 6 years old for bobsleigh and skeleton.

3 – Snowshoe hikes
Contrary to what one might think, snowshoe hikes can be very demanding from a physical point of view, it's all a question of level. Suitable for beginners and winter sports enthusiasts alike, they are a pleasant and family-friendly alternative to ski descents. Perfect for enjoying the special pleasure of snow sports, they also allow you to have a good time with your family and to take the time to observe the snowy peaks around you. Snowshoes are an excellent way to discover the mountain in a different way.
Take advantage of this activity to create wonderful family vacation memories by playing explorers with your children! Scenario idea: to build a super snowman, you need different materials (branches, twigs, pine cones, etc.) so take advantage of the walk to recover these precious resources! In addition to teaching them about the nature around them, this will motivate your children to take the plunge.
Who is it for? Nature lovers.
From what age? As soon as your child can walk.
For snowshoe hikes, the Chedi Andermatt, crowned Best Hotel in Switzerland in 2019, is the ideal place to go! Why not stay there?
4 – Dogsled rides
It is well known that children love animals and if there is one thing that is undeniable, it is that at Little Guest, we love to please children. That's why we offer you the opportunity to combine your love for our four-legged friends, your appetite for sliding and your taste for adventure! Dogsled rides combine all this to offer everyone an unforgettable experience. An innovative alternative to the usual winter sports, this activity will allow your children to live an exceptional moment in the heart of extraordinary nature. Make no mistake, this activity is not only for children…you may well fall under the spell yourself.
For even more originality, you should know that some resorts now offer llama trekking. Aimed at children aged 2 years and over, this revisited version of the sleigh ride offers your children, comfortably seated on a pulka pulled by a llama, a new and certainly unforgettable experience.
Who is it for? Budding adventurers.
From what age? From the age of 2 and up to adulthood.

5 – Fat bike excursions (bike on snow)
For families looking for a different winter activity from skiing or tobogganing, the snow bike (or fat bike) is an interesting option. Originally designed for endurance racing in Alaska, these improved mountain bikes are now accessible to all. Apart from their tires, which are about ten centimetres wide, these bikes do not really differ from traditional models, so a child who knows how to ride a bike will easily switch to a snow bike. Offering extremely high traction, they do however have one major difference from their more traditional cousins: the ability to pedal safely on frozen, icy and snowy surfaces.
The same safety rules should be observed as for any other activity practiced in cold weather with a child. Watch out for frostbite, check his protection before the start and make sure he is always in the middle of the group so that you can help him quickly if he falls. So put on your helmets, get on your bikes and get ready to hit the snow as a family.
Who is it for? Cycling enthusiasts.
From what age? As young as five.
6 – Ice diving
As you have seen, the mountains in winter are not limited to snow sports and land-based activities. How about going underground, or rather…under the ice. Very much in vogue in recent years, ice diving is an impressive activity that can however be practiced safely when supervised by professionals. Equipped with suits specially designed to fight against extremely low temperatures (the water can reach 2°C) and connected to the surface by a safety line, your children will become perfect little explorers.
This magical experience, which can also be practiced at night illuminated by flashlights, immerses divers into a universe where silence and transparency are one. Perfect to make your toddlers live an unforgettable experience.
Who is it for? Little underwater explorers.
From what age? From 7-8 years old.

7 – The discovery of an alpine pasture farm
Who says holidays in the mountains, says necessarily local dishes! Generous, nourishing and comforting, mountain specialities are a must during a stay in the snow. Raclette, fondue, tartiflette, the choice of cheese and potato-based dishes is not lacking to satisfy the demanding taste buds of your children. Originally imagined by alpine farmers to cope with the rigours of winter, these dishes are now a concentrate of the mountain soil: authenticity, taste and rusticity will be the order of the day.
Reblochon, Beaufort, Gruyère…to become a fine connoisseur of the various mountain cheeses, take your kids to an alpine pasture farm. They will be delighted to discover the sheep, cows and other farm animals that produce the delicacies that make France the land of cheese. A friendly, family experience that harmoniously combines children's love for animals and parents' love for local products.
Who is it for? Fine gourmets
At what age? From a young age, after all, who doesn't like processed cheese?
To fully live this enriching experience for young and old alike, Little Guest advises you to stay at Valmorel Resort Club Med. About ten kilometres away, several mountain pasture farms will be delighted to welcome you and show you their home-made products.
8 – Aerial activities
Is your child tired of the land? Why don't you take some height? Thrill-seekers will be able to go paraglidingor snowkiting, the winter version of kitesurfing, for example. Supervised by professionals, your children will be delighted to discover snowy peaks and wild animals from the sky. Experienced pilots, adrenaline guaranteed, what more could you ask for?
If paragliding is a solitary activity, the experience can also be enjoyed as a family. Many resorts today have an aerodrome and it will be very easy for you to book a plane or helicopter flight over the highest peaks. Although this activity can be quite expensive and depends of course on the weather conditions, it offers everyone an original approach to the mountains and an unforgettable experience to live with the family.
Who is it for? Amateur aviators.
From what age? From 3 years old.

Bonus: the Aiguille du Midi unique experience
It wasn't possible to close this list without mentioning one of the most famous summits of Chamonix, which over the years has become a world-famous site, the famous Aiguille du Midi. From Chamonix, take the cable car to arrive, about twenty minutes later, at the gates of High Mountains, at 3842 m altitude. With its terraces, the Aiguille du Midi offers a 360° view of the Alps and its main peaks including the Mont Cervin, Mont Rose, the aiguilles de Chamonix, the Grandes Jorasses (4,208 metres), the aiguille Verte, the dome of the Goûter (4,304 metres), and of course Mont Blanc (4,809 metres).
Apart from the view, which will delight young and old alike, the main attraction for children is called Le Pas Dans Le Vide. Thrills guaranteed for the brave little ones who dare to step on the glass floor of this promontory under which a thousand metres of emptiness stretch out. Thrill-seekers are sure to fall under the spell of this technological feat that offers a breathtaking experience.
Tip for our Little Guests: for easy access to the Aiguille du Midi site, a stay at the Fermes de Marie is ideal. Don't hesitate to book your next winter holidays here!
Some more information
You didn't think Little Guest would present you with all these activities without a perfect hotel to try them? Look no further, La Rosière Resort Club Med **** is the ideal place to try out all kinds of winter experiences!
Finally, don't forget that the sun hits hard even in winter and that the reverberation of its rays on the snow can be dangerous for children! To help you out, Little Guest has written articles on the best sunglasses and sun protection for little ones. In general, that article will help you get ready for baby's first mountain holiday!
Little Guest wishes you a great family holiday in the mountains!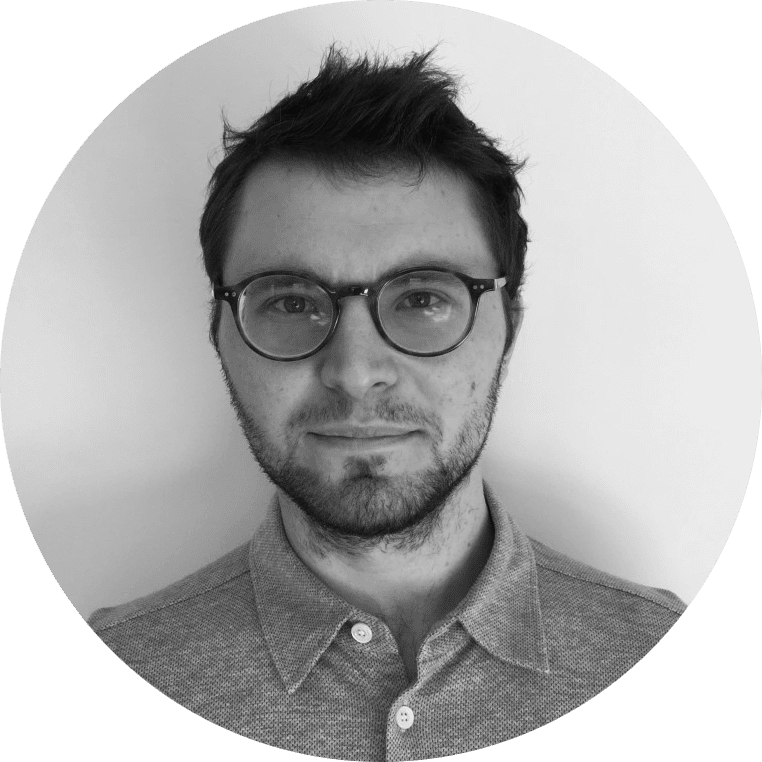 Guillaume, 26 years old, passionate about travelling, from Paris