Because it immerses travellers in local culture, experiential tourism shares common points with slow tourism but also with agro-tourism and local tourism. However, it is unique for a simple reason; it places the people encountered, the places visited and the activities practiced at the heart of the travel experience. Unlike a product that can be bought, an experience has to be lived! So rather than buying a souvenir that will gather dust on a shelf, why not create beautiful travel memories?

2 – ANSWERS TO THE MOST FREQUENTLY ASKED QUESTIONS
Why learn about experiential tourism?
Today, traditional tourism is being shaken by many changes in our way of life. In addition to political instabilities within countries and other security issues, ecological concerns are becoming more and more important in our way of thinking about travel.
Choosing experiential tourism has definite advantages: it can be practiced just a stone's throw from your home or on the other side of the world, it allows you to discover a local culture, population or know-how, and it offers everyone the opportunity to discover, alone or with the family, what touches us most. If taking part in the exercise is a gamble, the one that there will be more good surprises than bad ones, it allows you to get off the beaten track, take time for yourself and your loved ones and live a unique experience.
Why is this form of tourism ideal for families with children?
It is well known that young children love to discover, play and handle everything they encounter. During adolescence, a time of individual construction and personal development, our dear little ones are open to a lot of new things and discoveries. In fact, to learn more about the benefits of family travel with your children, feel free to take a look at this article!
By offering them the opportunity to participate in an immersive travel experience, you offer them the chance to refine their knowledge of a country or region, to arouse their curiosity and to discover a lot of things. In addition to letting them open up to others, this form of tourism invites them to develop their capacity for dialogue, good manners and tolerance. Last but not least, living a trip full of authenticity and discovery very often creates or consolidates family ties around memories of memorable holidays.
How is this way of travelling good for the planet?
We know today that our planet is in danger. We also know that every gesture, no matter how small, can play an important role in the preservation of our ecosystem. Taking part in a trip that is experiential tourism is a good way to take part in today's ecological effort.
Because it puts the ideas of « living » and « doing » at the heart of the travel experience, this form of tourism contrasts with traditional tourism, where the tourist is simply a consumer. By taking an interest in local businesses, by promoting the local economy or by exchanging with the indigenous populations, you will contribute to the creation of a form of green tourism in line with eco-responsible ideas. Moreover, thanks to its sensory dimension, experiential tourism gives the traveller a role as an active and involved actor. Aware of the growing willingness of families to travel more responsibly, Little Guest has also looked at slow tourism, another way to discover the beauties of the world while reducing our carbon footprint.
3 – OUR HOTELS ADAPTED TO EXPERIENTIAL TOURISM
Le Domaine des Clos **** in France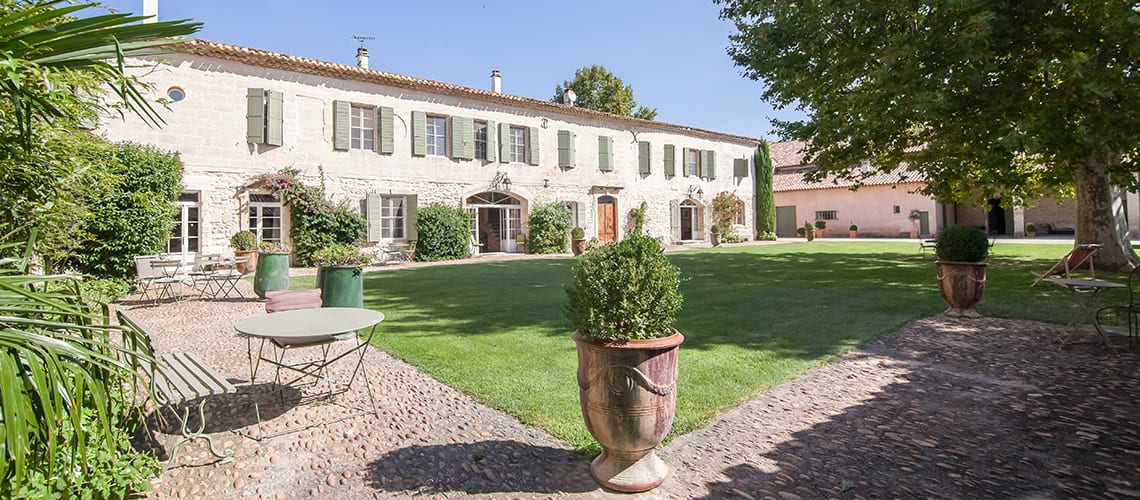 The Domaine des Clos, located near Angoulême, is the fruit of decades of work by the couple of owners; years during which they patiently imagined, transformed and restored the buildings of this former wine estate. Surrounded by orchards and vineyards, the Domaine is the ideal base from which to enjoy what the region has to offer: canoeing down under the Gard bridge or hiking in the Alpilles, the choice is yours.
It is therefore particularly suitable for families wishing to try their hand at experiential tourism without going to the end of the world. Children will be able to take advantage of the facilities at their disposal: a huge garden, a large swimming pool, trampoline, table tennis tables and other board games, but also take part in one of the cooking classes provided especially for them. Parents can sign up for a yoga class, participate in a local wine tasting or learn about vegetarian cuisine. After a wellness session at the hotel, why not discover the treasures of the region recommended by the owners: horseback riding in the Camargue countryside, discovering the Nimes Arena, participating in the Avignon theatre festival, among others.
By offering its guests the opportunity to discover the different aspects of local culture and to stay as if they were in a local house, while guaranteeing luxury hotel services, the Domaine des Clos is perfect for discovering this new form of tourism in a gentle way.
Patrick's Lodge ***** in Senegal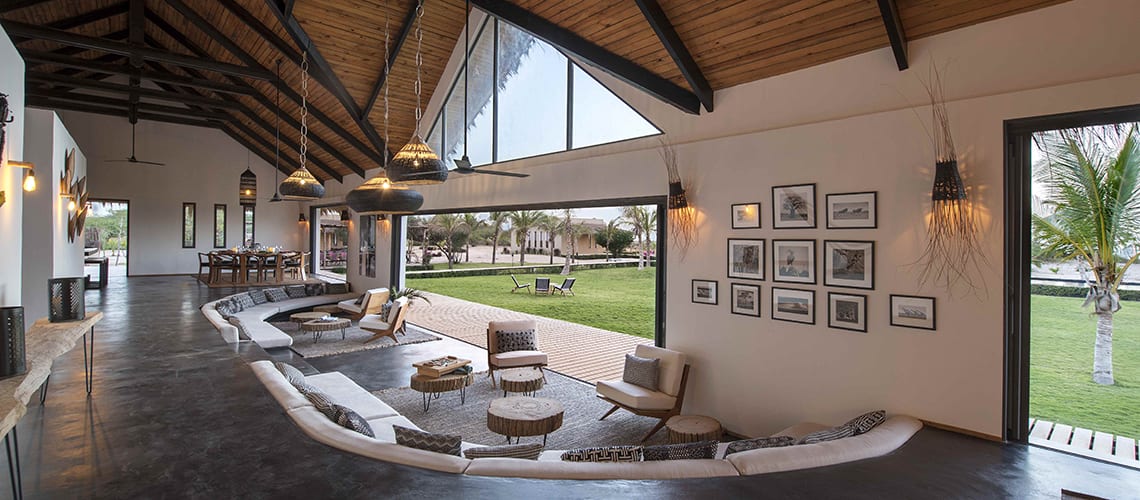 Conceived as a true African palace, in the heart of nature, Patrick's Lodge, located between Dakar and Palmarin, is perfect for travelling families in search of a change of scenery, cultural discoveries and sublime landscapes. Furnished with modern, locally inspired pieces of furniture, the estate's houses and suites blend into the surrounding nature. Colourful coatings, raw materials, decorative elements produced on site with respect for local craftsmanship, the hotel itself is a reflection of experiential tourism: local, artisanal and authentic, while offering top-of-the-range services.
Land of traditions par excellence, Senegal has a lot to offer tourists. Accompanied by passionate and exciting guides, set off to discover the Sine Saloum salt marshes or share a meal with an inhabitant of the village of Djilor, before dancing with your toddlers to the rhythm of the tam-tams. Don't forget to visit the traditional market held every Wednesday, take to the sea in a pirogue to visit the neighbouring islands, or let the engines of the property's quads roar to discover the surrounding nature. Finally, visit the Bandia nature reserve to improve your knowledge of the region's wildlife or book a sea trip with a local fisherman.
Children will also be able to discover the local culture thanks to the kids-club entirely built with local materials. This is the ideal place to learn the secrets of African culture and Senegalese nature, before going on to creative workshops, hiking, cycling, etc.
Villa Sungai in Bali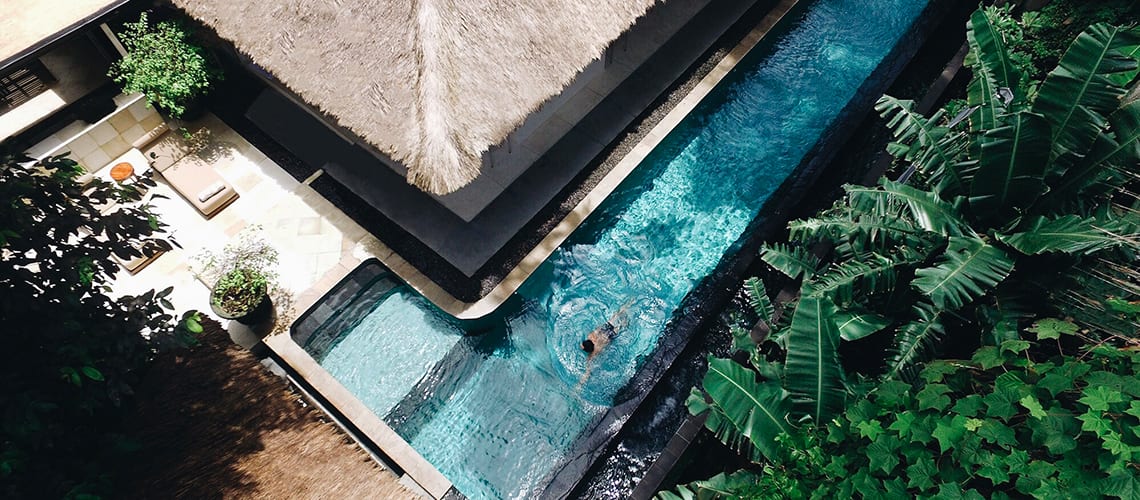 Villa Sungai is a true haven of peace located on the southwest coast of Bali, in the traditional village of Cepaka, in the middle of rice fields. Nestled in the Tabanan area, known for its famous Tanah Lot temple, the villa is also close to Canggu. This surfers' paradise remains unspoilt and reflects the authentic Bali, with many places to have a drink or a bite to eat with your feet in the sand. In the surrounding area, volcanoes and the impressive rainforest provide the backdrop for a wonderful family holiday.
Every day, chefs scour the local markets to replenish their supply of fresh produce and bring you contemporary and refined Asian cuisine, accompanied by the classics of Indonesian cuisine. They also organize cooking classes, so don't hesitate, it's up to you to cook!
There is no lack of eco-friendly activities in Bali and experiential tourism is a major concern for the locals. Take a detour to the Tanah Lot island where a Hindu temple is built, stroll through the narrow streets of the small markets surrounding the villa, where you will find the most beautiful pieces of local handicrafts and go to Celuk, a nearby town known for its gold and silver jewelry. On your return, enjoy traditional Balinese massages given by the villa's team. Komodo dragons, monkeys and colorful birds of all kinds will be your travel companions during your stay in Bali.
4 – TO GO FURTHER…
What is slow tourism? The idea of this sustainable and solidary tourism is very simple: no more exhausting holidays during which we try to see the maximum of things, place to rest and relax without defining a strict schedule. We tell you everything in this article!
Why not combine sensory experience and well-being? What better way to recharge your batteries before setting off to discover the region than by taking care of yourself and your loved ones? To help you enjoy a dream holiday of luxury and relaxation, Little Guest has put together an article on the most beautiful spa and wellness hotels for families.
Ready for a unique sensory experience? Go for it!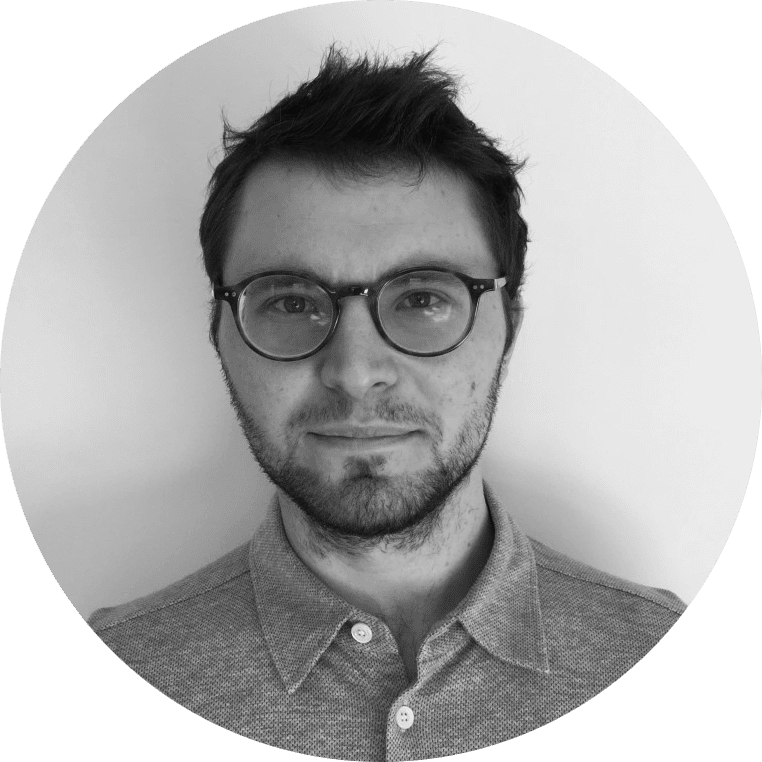 Guillaume, 26 years old, passionate about travelling, from Paris.