Luxury hotels always offer quality restaurants, but which establishments have a truly exceptional menu? We've selected four top-of-the-range establishments where the great gourmet cuisine is sure to satisfy even the most demanding epicureans.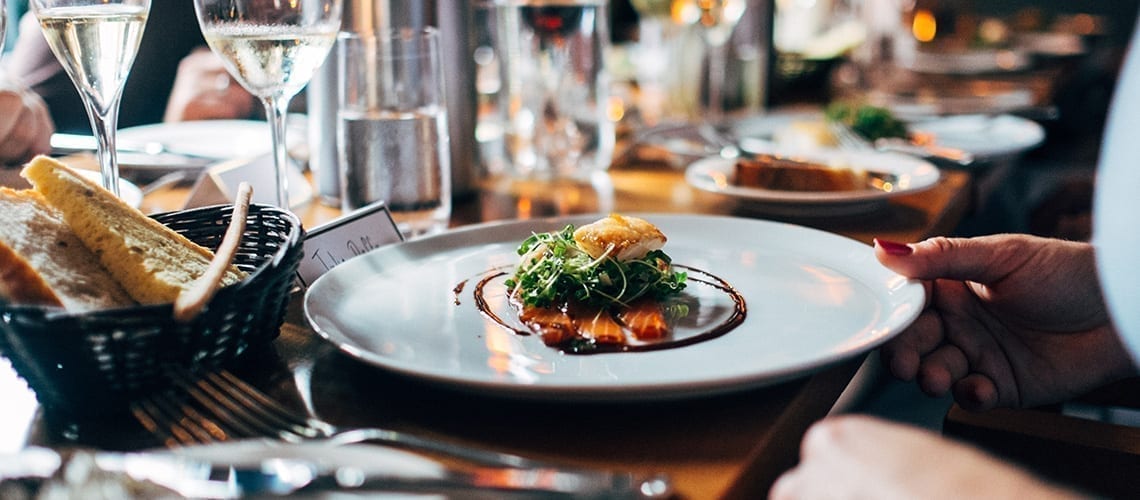 1 – THE Vila Vita Parc resort & Spa, in the cocooning algarve
Located at the Edge of continental Europe, Portugal managed to escape somehow the mass tourism grasshoppers (although some place seem doomed). Algarve, its meridional part, thrives to preserve its authenticity and sublimes at offering fun activities for all the members of the family. But Portugal also means refined gastronomy, although considered as a hidden gem barely under the spotlight. This is why the restaurant Ocean has opened its door, at the sublime Vila Vita Parc Resort & Spa *****, for an incredible culinary journey. With its mesmerizing view on the Atlantic Ocean and its combination of blue and pastel colours, the Ocean restaurant proudly honors its 2 Michelin stars earned in 2011 and kept ever since. The Chief Hans Neuner and his team constantly challenge themselves to provide a tasty menu with racy suggestions.
The Austrian Chief invites to a rediscovery of Portuguese cuisine, region after region (Minho, Douro, Alentejo…), island after island (Açores, Madeira, São Tomé…), era after era. Twice awarded as Best Portuguese Chief (2009 and 2012), he also takes us on a former Portuguese colonies gastronomic tour for an endless adventure. Special attention is given to sea food: juicy langoustines with lemongrass, peach and black tea; Mozambique tiger prawns with tomato and Hong-Kong Xo sauce or smoked maquerel with barnacles, troue rue and linseeds are on the Discovery Menu of Chief Hans Neuner. Impossible not to crave for food at the end of this paragraph! The majority of the products come from local fishermen or from the 720 hectares orchard that supplies the hotel with quality fruits and vegetables. A wonderful card of more than 500 Portugal and international wines completes this exquisite journey at the Ocean.
2 – AT THE MAJESTIC CANNES, YOU'RE SPOILED FOR CHOICE
After this intense culinary escapade in the Indian Ocean, back to France where the restaurant Le Fouquet's at the Barrière Majestic Cannes Hotel cultivates the spirit of its prestigious Parisian model located on the Champs Elysées. Here you can enjoy a selection of fresh and gourmet dishes, prepared by the multi-star chef Pierre Gagnaire. The menu is reminiscent of that of the Parisian Fouquet's, but on closer inspection, the subtle originality of certain dishes does not go unnoticed: pan-fried duck foie gras escalope, lacquered with soya beans caramel, set with a fondue of sweet onions and yellow mango. Don't miss the scallops in a baking tray, arranged on an incredible mashed Jerusalem artichoke with bacon. The famous green pepper duckling aiguillettes with their blackcurrant bitterness, salsify stems and baked apples are also a rare delight.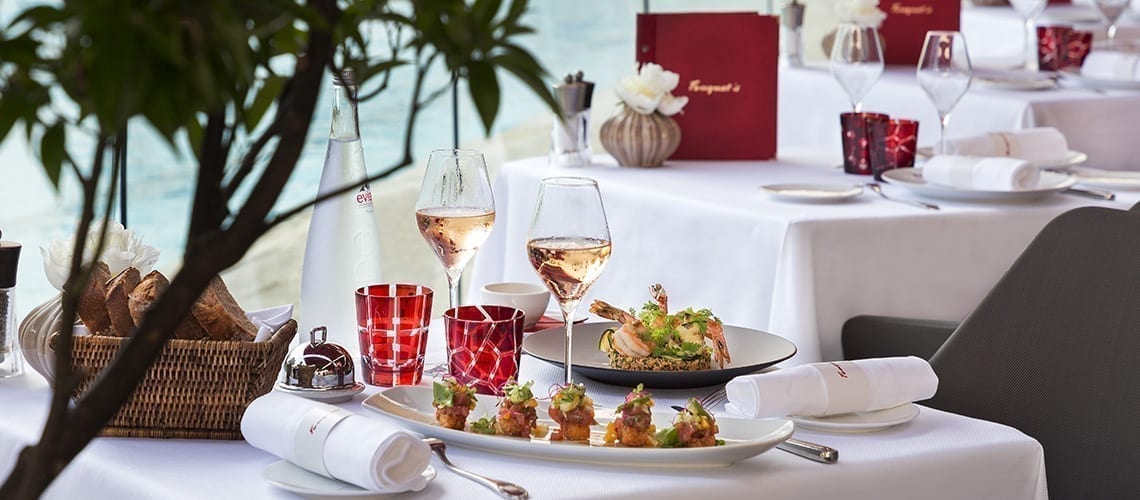 In this prestigious hotel, two great star chefs work in parallel, to the delight of the guests. Chef Gagnaire cooks at Fouquet's while Chef Colagreco works at BFire. Created by Mauro Colagreco, the BFire restaurant's menu with its Italian-Argentinian accents (B for Barrière and Fire because fire is the basis of his cuisine) features seasonal produce and wood-fired cooking. This is an art that the starred chef masters to perfection! Drawing on his Italian-Argentinian cultural heritage and that of the great French chefs he trained with (Bernard Loiseau, Alain Ducasse, Alain Passard), inspired by the meeting of the sea and the mountains as well as the vegetables he grows in his garden, the chef invents pure and pictorial plates that boldly combine original textures and flavours. These include the shoulder of lamb cooked in a wood-fired oven, the grilled cockerel, the braised veal loin or the octopus « a la Gallega » served with potatoes, Vera's pimento and green salad. These delicacies are eaten on the beach, served in comfortable deckchairs, with your feet in the sand if you wish. Where to stay after such a feast? At Le Negresco *****, of course!
3 – FULL TASTE BUDS ON THE EMERALD COAST
In Saint-Malo, along the famous Hoguette beach, in the heart of the Grand Hôtel des Thermes, Patrice Dugué is a maître restaurateur. He prepares fresh and local products for the Cap Horn restaurant, whose sea view will leave you speechless. This establishment has seen all the famous sailors leaving for the famous Route du Rhum, many sportsmen and women and stars in love with the famous Emerald Coast. The chef joined this spa establishment 30 years ago, with the mission of offering a diet cuisine. He willingly confides that this type of cuisine was in its infancy at the time and that it has undergone many changes since then. Against all odds, this meticulous chef has always known how to adapt… with spices, fresh produce and inventive sauces. Today, two menus coexist in each restaurant of the spa hotel: the diet menu and the traditional menu. Patrice Dugué has a predilection for seafood: lobsters and hollow oysters from Cancale of course, but also for fish (from turbot to mackerel fillet) and the daily catch of fish gives him a good return. As his clientele is mainly made up of tourists on holiday or those taking the waters, he has to meet a variety of requirements, the main one being to compose a light, gourmet meal… A gamble that paid off! Also, every Friday, at 11 am sharp, Patrice Dugué gives a dietetic cooking class in his restaurant and the audience is systematically won over.
The other master of the place also has flavour and lightness very much at heart. He is the chocolate and pastry chef Pascal Pochon. You must taste his unusual desserts at Restaurant La Verrière of the Grand Hôtel des Thermes in Saint-Malo and visit his shop, which opened in March 2012, where you can taste succulent sweets made from fruit, various cocoa products and even vegetables! The opening of this boutique has allowed Pascal Pochon to give free rein to his overflowing creativity and to set up pastry classes hosted by himself. In his 600m2 workshop, in the company of his team, he prepares all the desserts, chocolates, ice creams and pastries of the hotel. Taste his delicious seaweed bread or flaxseed bread served at the table, you won't believe it!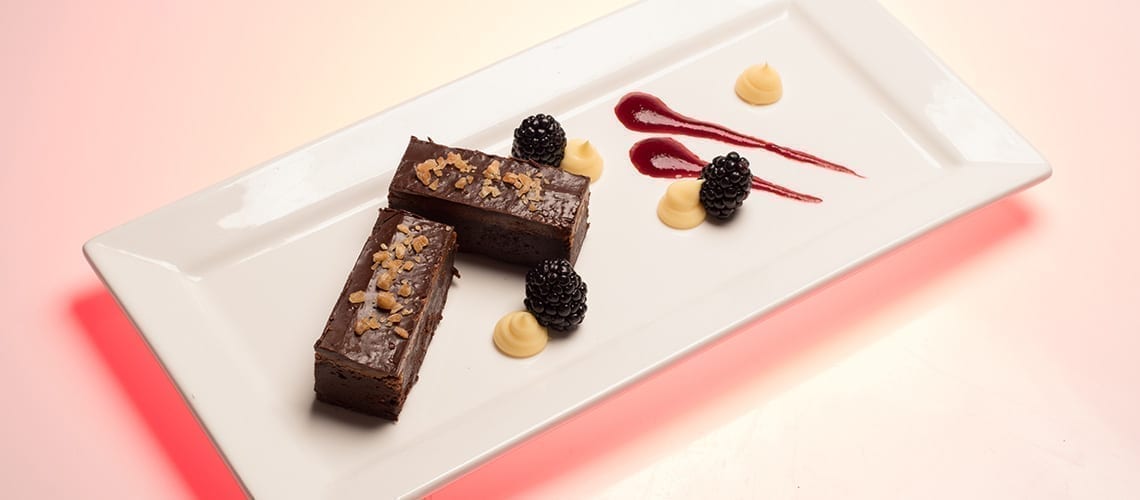 4 – DOMINICAN CODA
To conclude this overview, let's briefly mention the Casa de Campo hotel complex in the Dominican Republic. This resort, composed of several villas, all different and sumptuous, offers a service that is rare enough to be mentioned here: in addition to the eight refined restaurants that the establishment offers, it is possible, if you book this service in advance, that a chef will come and cook his Caribbean specialities directly in the kitchen of your villa, in front of you and your dear children's astonished eyes. He will not fail to reveal some of his secrets, in an atmosphere of discovery and enchantment, just a few steps away from the most beautiful beaches of the region.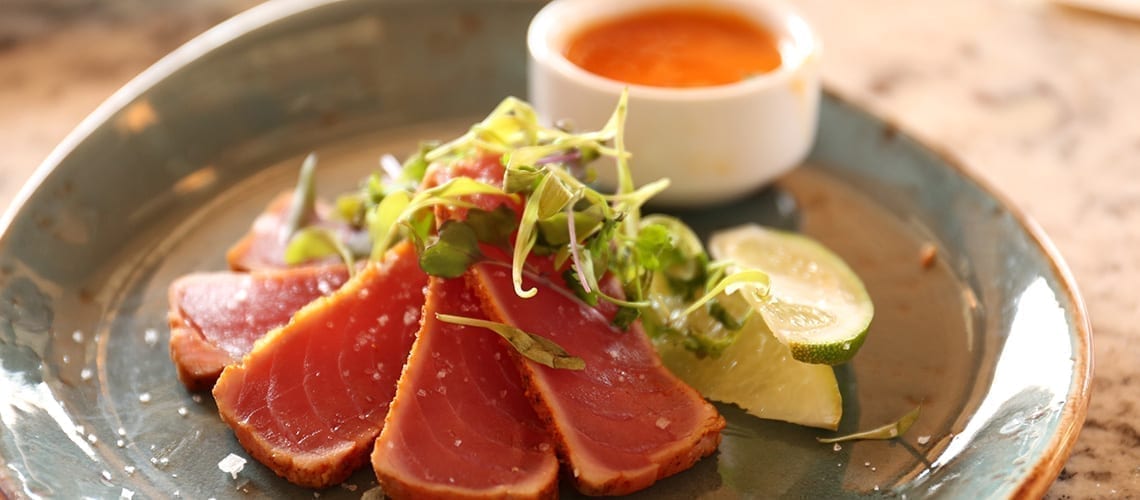 For those who wish to take the culinary experience a step further, why not choose your next holiday destination based on the cooking classes offered there? You will find below a selection of exceptional hotels where your dear children can try their hand at cooking, supervised by competent, French-speaking instructors… They will come back enchanted and even more sensitive to the joys of the table. Holidays are the perfect opportunity to spend more time together, and what a joy it is to get together as a family around exceptional dishes! So, grab your plates…
To stay within the theme of gastronomy, don't forget that, at Little Guest, we like to please both adults and children. We have therefore written an article on the best kids-friendly starred restaurants. Feel free to browse through the selection, you might just fall under the spell!
… and bon appetit of course!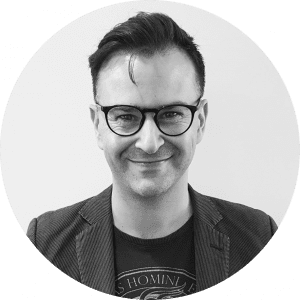 Julien, 35 years old, journalist and translator, from Saint-Malo, France