Baby is coming soon and you are thinking of buying a car seat? From birth to 10 years of age, your child should be placed in a car seat to avoid any impact. But you can also use a carrycot or a shell. The first criterion to consider when buying a car seat is the level of safety offered by the device. There is nothing more reassuring than a seat with a 5-point safety belt. Price-wise, it all depends on your budget, but the best option may be to go for an upgradeable car seat. Alternatively, you can use a booster seat. In both cases, the equipment will adapt as your baby grows.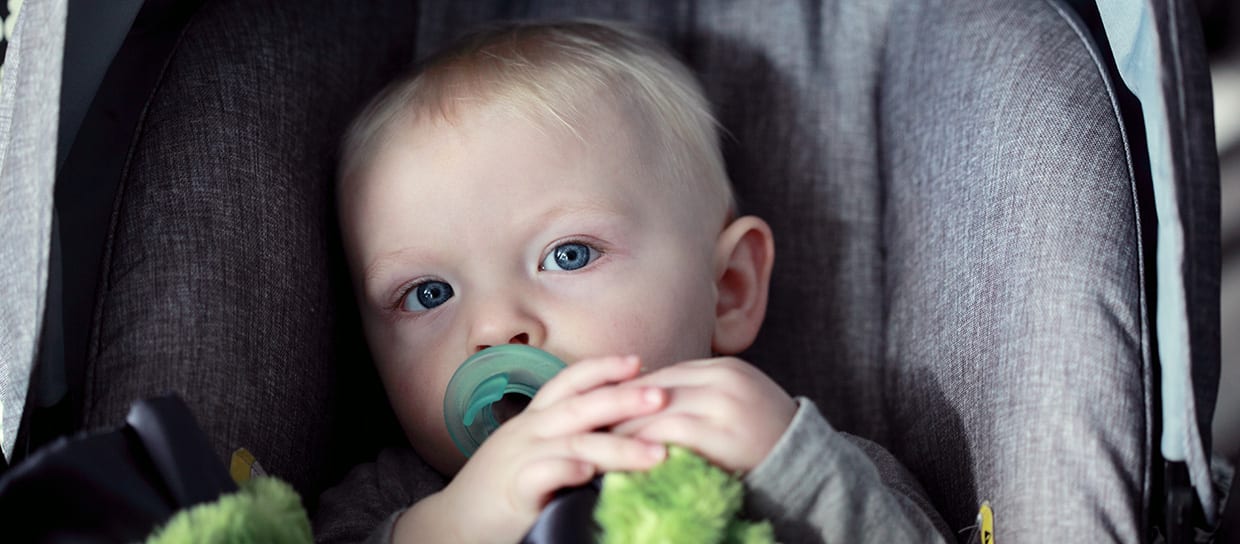 The main questions to ask yourself before making a purchase
How to choose a car seat?
A car seat has been designed to keep your baby safe during car journeys. But at the same time, it should provide maximum comfort. The equipment you buy must comply with the standards in force. The first standard, R44-04, classifies car seats according to baby's weight. A new i-size or UN-ECE R129 standard was introduced in 2003 which focuses on the height rather than the weight of the child.
What type of car seat by age?
Whether you choose an R44-04 or R129 approved car seat, it is available in 4 main categories, which are further divided into sub-categories to better meet the needs of parents and children. The design and configuration of these seats correspond to the age of the child:
The carrycot is in a reclining position to suit new-borns' needs.
The shell seat is a compromise between a real seat and a carrycot and is intended for babies from birth to 2.5 years in general.
The second age seat is for children from 10 months to about 5 years.
The booster seat is suitable for children from 3.5 years of age when they are able to stand alone in comfort and safety.
What do the car seat standards mean?
Parents who are concerned about the safety and well-being of their children always refer to the standards before buying a car seat. The choice between a conventional seat, a folding seat and an inflatable seat is quickly made. The last two models are not the most reliable. You can buy the right car seat for your baby according to 5 groups:
Group 0: from birth to 6 months or 10 kg
Group 0+: from birth to 3 years or 13 kg
Group 1: from 1 year to 6 years or 9 to 18 kg
Group 2: from 4 to 9 years or 15 to 25 kg
Group 3: from 7 years or 22 to 36 kg
If you want to refer to the i-size standard, you can choose between 3 categories:
Stage 1 for harness seats with Isofix systems for babies under 105 cm.
Stage 2 for harness-free booster seats for children between 105 and 135 cm.
Stage 3 for harnessed and belted seats.
But the i-size standard is much more than that. It implies the compulsory installation of a rear-facing car seat for children up to 15 months. It provides extra protection for the neck and head, as well as optimum safety in the event of an intense side or frontal collision.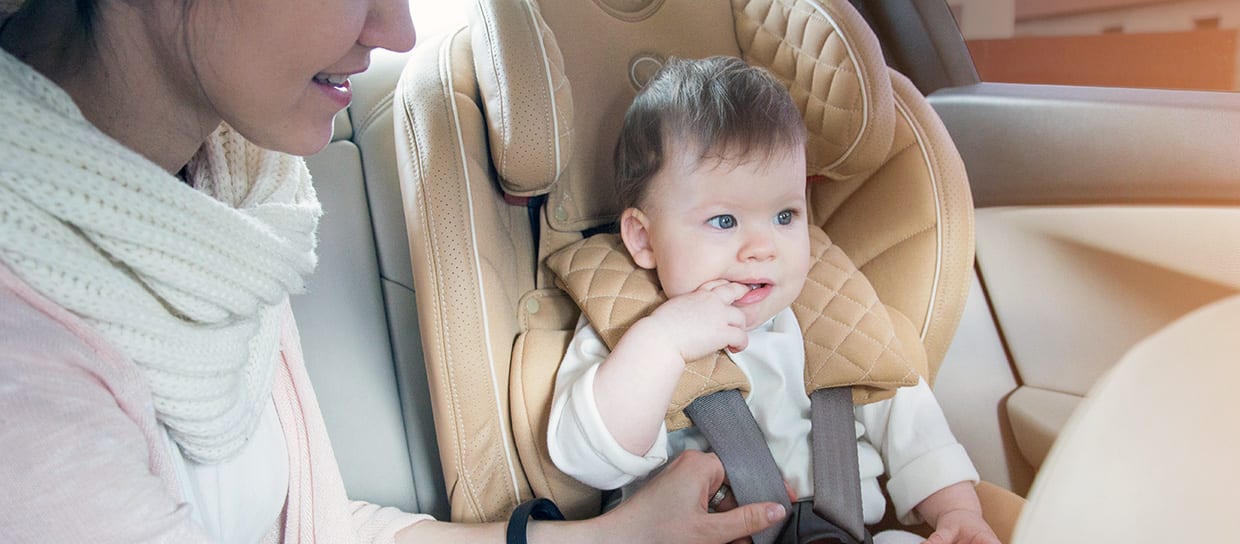 What specificity do you need for your car seat?
Childcare specialists understand pretty well that not all parents have the same needs when it comes to caring for their child on a daily basis. If practicality and ease of use are your top priorities, Little Guest suggests a swivel car seat. You can turn the seat towards the door when putting your baby in the car for greater ease of use.
If safety is your main concern, a shield car seat is more suitable. It features anti-shock materials in the attachments to absorb all the energy in the event of a frontal impact. If you ever face an intense collision, the shield releases as an inflated air cushion, which will gradually wrap around your child.
If you want to keep your budget in check, you can invest in an upgradeable car seat that grows with your baby. Finally, if you like to travel a lot, a folding car seat is recommended to easily juggle different means of transport.
Until what age should a car seat be used?
The law is very strict about child safety in the car. The use of a car seat or booster seat is mandatory for children under 135 cm. There is no exact age, although studies show that children generally reach this height around the age of 10.
Your child can then switch to a seat belt. Also, the pelvis begins to be well ossified at this age to support the pressure of the belt. Little Guest suggests that you extend the use of a booster seat until your child is comfortable with the belt.
Top 6 car seats recommended by parents
1 – Baby-Safe iSense 0+ by Britax Römer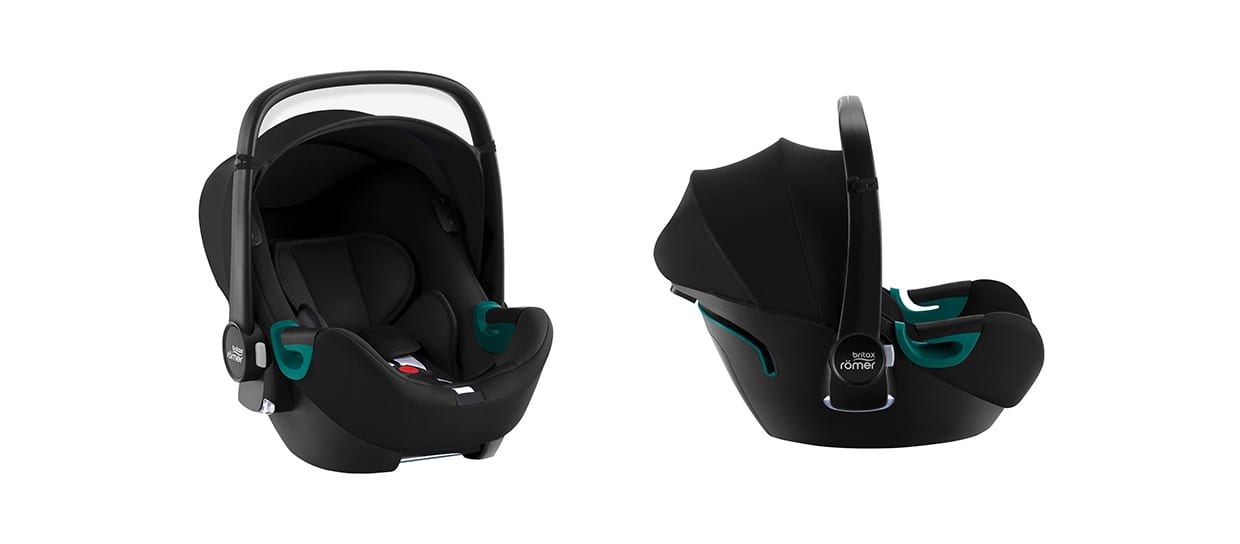 Baby-Safe iSense accompanies your little one from birth to 15 months. It belongs to group 0+ and offers an ergonomic position for new-borns thanks to the infant insert and the « flat back » reclining mechanism. With a premium, removable cover, it is both stylish and easy to maintain. The 5-point harness and the padded, adjustable headrest ensure safety and comfort. As an added bonus, we love the iSense technology which allows the car seat to be illuminated when visibility is poor thanks to its 3 lighting systems.
Parents love its practicality: just press the handle at the back to remove the shell from the base
Group 0+
Price: €289
2 – Sirona S i-Size 0+/1 Cybex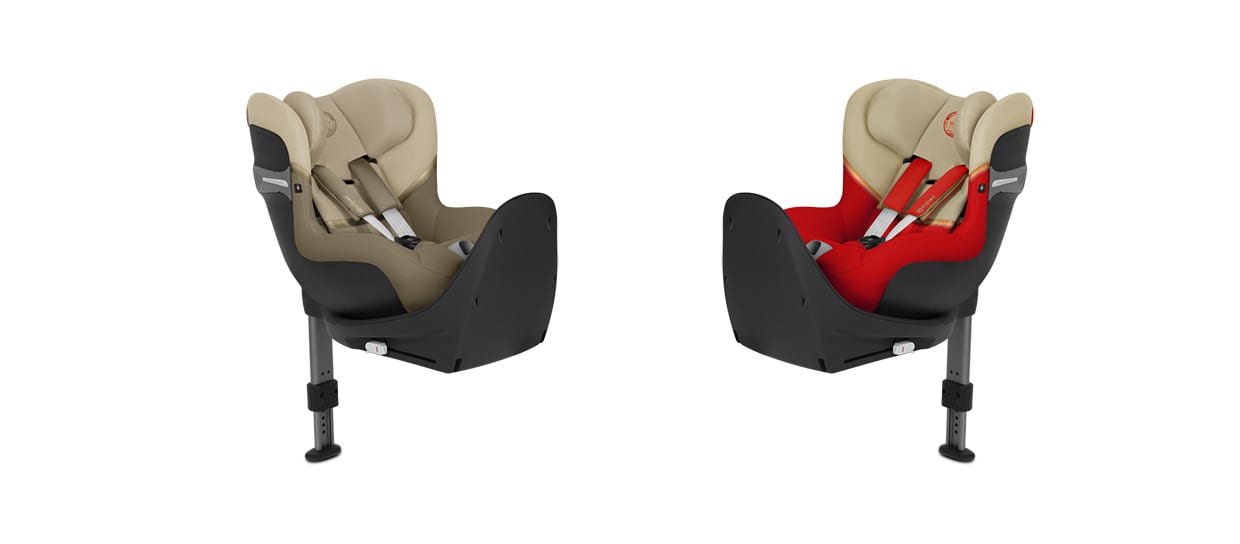 Many love Cybex car seats that are always at the cutting edge of technology, with an iconic design touch. The Sirona S i-Size is suitable for your baby from birth to 4 years. This 360° swivel car seat makes it easy to put your toddler in without having to contort his body. For your little one's comfort, there is a reducer and a height adjustable headrest. As safety has always been at the heart of the Cybex brand, Sirona can only be used forward facing from 76 cm or 16 months. Thereafter, the ER-Tech energy reduction technology limits the impact, particularly on the neck in the event of a head-on collision. As your baby grows, you can recline the backrest with one hand.
Parents appreciate the level of safety with the energy-absorbing shell.
Group 0+/1
Price: €509.95
3 – Comfort up 1/2/3 by Kinderkraft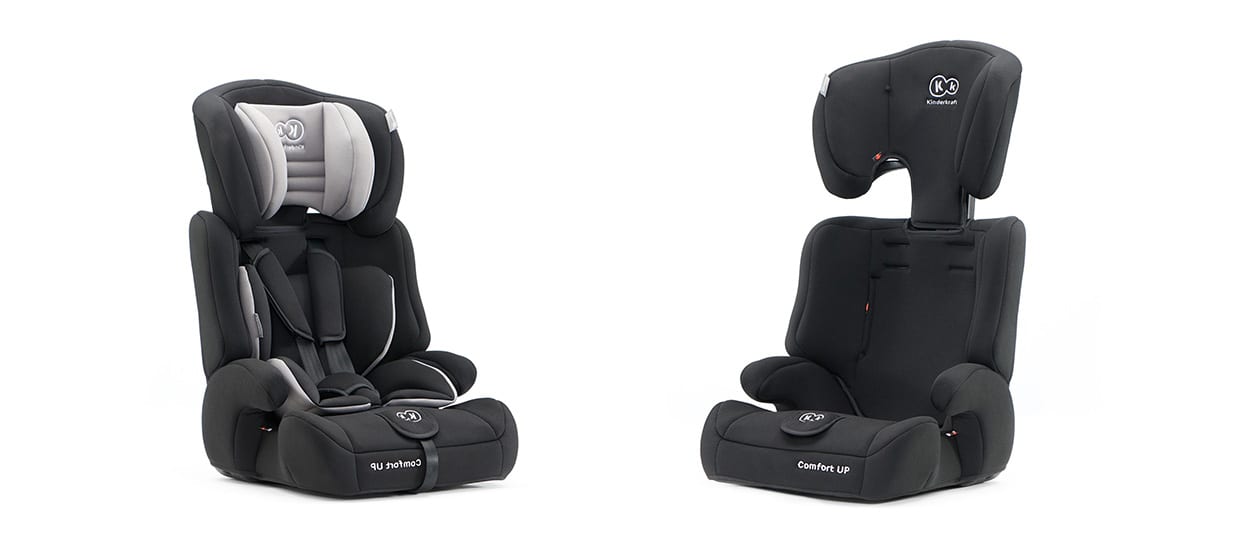 Appreciated for its comfort and convenience, this car seat from Kinderkraft is dedicated to children between 9 and 36 kg. The structure is very light, made of HDPE plastic. The fabric is both comfortable and designed like a modern upholstery. The car seat has been specially designed for your child's well-being with a 7-level adjustable headrest and side bolsters to support the head and shoulders. A soft insert is included in the kit for small children. The device is equipped with a 5-point safety harness and meets the EU safety standard.
Parents like the fact that they can remove and wash the cover to keep the car seat clean.
Groups 1/2/3
Prix : 65,90 €
4 – SlimFitTM LX 0+/1/2/3 de Graco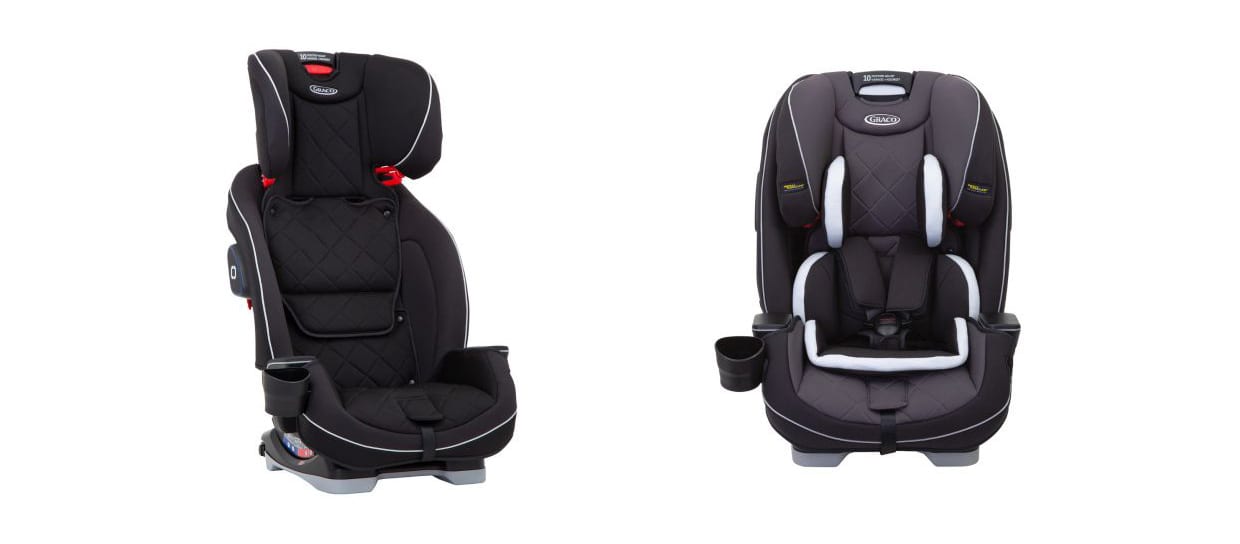 Technological prowess has allowed parents to invest in a single car seat from birth to 12 years. This 3-in-1 model from Graco can be used rear-facing up to 4 years of age, then forward-facing from 4 to 12 years of age. This equipment guarantees optimal comfort for your little one, even on a long journey, with 4 reclining positions. The 5-point harness, ISOcatch auxiliary attachments and reinforced side guards ensure safety at all times.
Parents feel reassured with the additional attachment that ensures the stability of the seat.
Groupe : 0+/1/2/3
Price: €229.95
5 – Sirio 012 0+/1/2 by Chicco
Ideal for travel, Sirio takes your little one safely wherever you go from birth to age 6 (or 25kg). You can deactivate the airbag and install the seat with its back to the road, holding it in place with safety belts up to 13 kg. For your baby's comfort, it is best to use a reducer up to 9 kg. Sirio can be placed facing the road between 9 and 18 kg. Depending on your car, you can install the seat in just 3 clicks with the Isofix system or the 3-point belt. When using the seat in group 2 mode, from 15 kg, you can secure it with the Top Tether strap for maximum stability.
Parents feel confident about your baby's comfort with the headrest and belts adjusting simultaneously.
Groups 0+/1/2
Price: €329.90
6 – Road Safe 2/3 by Safety 1st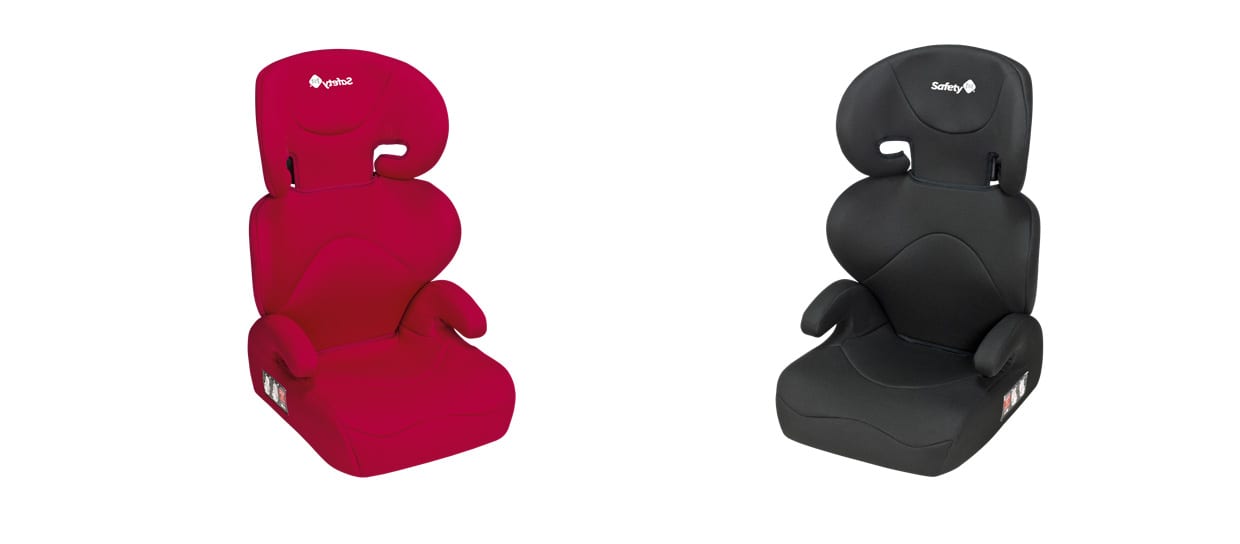 If most car seats are available in multicolour, this model from Safety 1st is for purists. You can only buy it in full black or full red. This is the ultimate car seat for children between 3 and 10 years old. It grows with your toddler with a 2-position reclining backrest and 6 height adjustable headrest. This car seat is easy and safe to install thanks to the 3-point safety belt.
Parents will appreciate the cover, which is easy to remove and machine washable at 30°C.
Price: €36.83
A few tips
Read the instructions carefully to install the seat and fasten the child correctly.
Position the car seat with its back facing the road as long as possible to avoid the risk of neck pain.
Deactivate the air bag when the seat is rear-facing.
Always install the seat in the middle to minimise the risk of frontal impact.
Leave one centimetre of space between the child and the harness. Make sure that the harness is never twisted to avoid the string effect.
Change the seat or adjust the position of the headrest and belt as soon as your child's head exceeds the height of the seat.
Always keep the car seat as configured by the manufacturer. Never consider adding or removing a cushion in order to adjust the seat to your child's height.
If you are on a long journey, take a break every 2 hours to allow your child to stretch their legs.
When travelling in a car with your baby in the back seat, avoid putting heavy objects on the rear shelf. In the event of a collision, they can be thrown dangerously at your child.
For your child's safety and comfort, always remove heavy clothing before putting your child in the seat.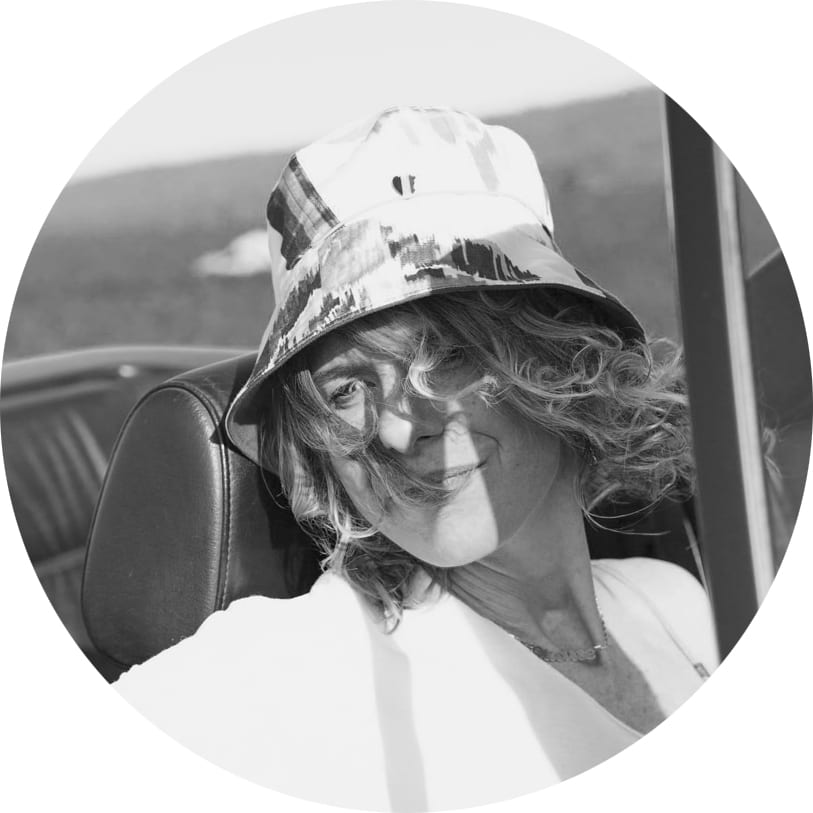 Mialy, copywritter, Malagasy wines lover, super mom of 3 boys