It is well known that being a parent is a full-time job, and this is even more true for single parents! Since Little Guest Hotels Collection (a collection of luxury family hotels) highlights the wellbeing of every family, we have reviewed the situation in order to offer you a deserved break away from school, work and your daily super-parent missions at home. All-inclusive stays for single-parent families, friendly addresses to be visited along with your friends, activities for all tastes and all ages, 100% family-friendly hotels, check out the editor's choice and enjoy a real moment of release by following our advice for a successful holidays alone with your children.
1 – Opt for an all-inclusive hotel for a luxurious and easy stay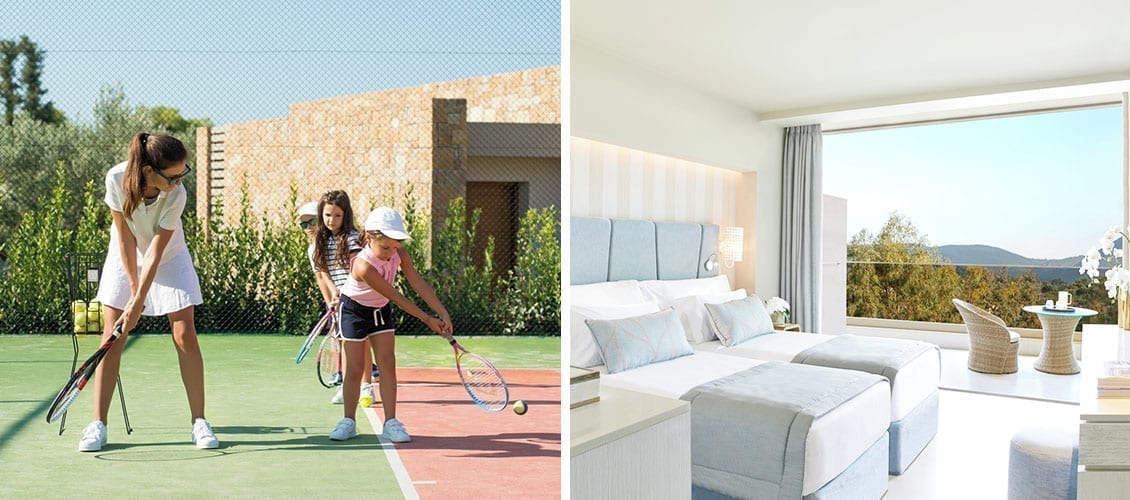 Leave the stress and hassle at home and opt for the easy way: an all-inclusive hotel wherein you will be pampered from head to toe. No dishes to wash, no machine to operate, no delicacies to cook… your sole obligation will be to put down your luggage, put on your swimsuit and bask in the sun. Lodging in an all-inclusive hotel is not just a means of relaxing and unwinding, but it also allows you to spend more time with your little ones who greatly need lots of attention and love. The winning combo.
Head for the island of Corfu for an unforgettable holiday in Greece. With breathtaking views of the Ionian Sea and mountains, 25 hectares of gardens, private beach, heated pools … welcome to Ikos Dassia *****. Each of the hotel's 411 rooms, suites and villas has a balcony or private garden to allow you enjoy the exceptional setting and where you can meet up after an adventure-filled day. While Mom or Dad relaxes at the spa or challenges an opponent to a game of tennis, the babies will be pampered the nursery's babysitters, and the children between 4 to 17 years of age could have the fun of their lives at the various kids-clubs.
The hotel offers an exclusive and all-inclusive concept, INFINITE LIFESTYLE, which is ideal for single-parent families. Numerous free benefits are being offered such as sports and entertainment activities, Michelin-starred menus, a fine selection of 300 wines, 24-hour room service, private access to a heated indoor pool and a fully equipped beach area. (sunbeds, umbrellas, towels, catering…), but also a babysitting service (supervised swimming 30 minutes / day for children from 4 years old and over).
To find out more about Corfu, a cosmopolitan island swept by the sprays of the Ionian Sea, don't hesitate to read our article with some mother's tips for a family trip to Corfu!
You don't want to stay in an all-inclusive establishment because you would like to discover the region? Some establishments offer a very advantageous formula for solo dads or mums! This is notably the case of the Shanti Maurice Resort & Spa *****: if the children stay in the same room as their parent, a single rate corresponding to 50% of the room price will be applied!
Alternatively, stay in a Club Med or Hard Rock hotel. Renowned for their friendliness, Club Med drop-off points guarantee you many encounters. Discover now the beautiful range of 4- or 5-trident Club Med establishments that have joined the Little Guest collection. Also perfect for single mom or dad travelers, Hard Rock Hotels have it all! Our little favorite? The Hard Rock Hotel Maldives!
2 – Privatize your holiday destination with your friends, for an extraordinary adventure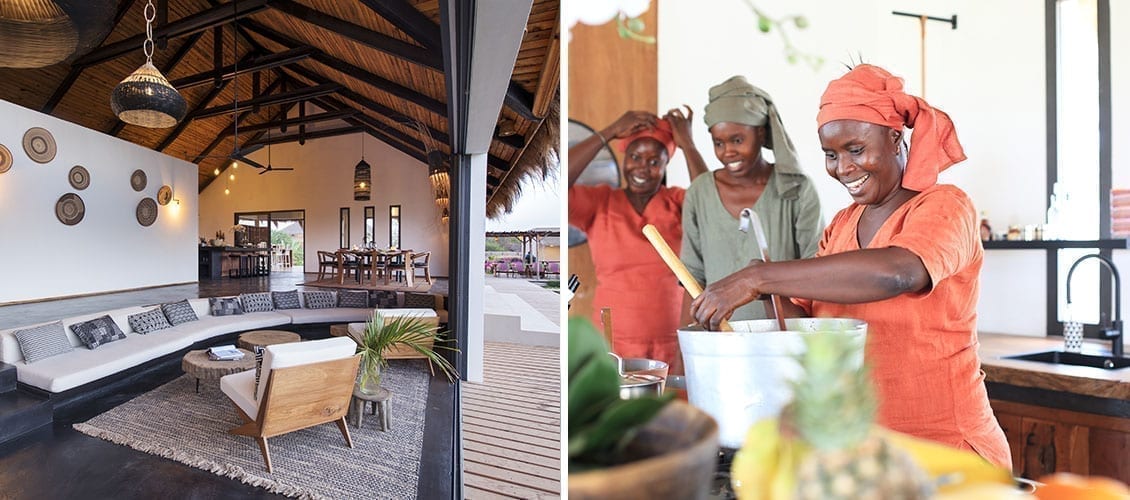 Traveling alone with their children can be a big step for some single parents. This is synonymous to having more responsibilities, fewer romantic moments (even though lots of new acquaintances get created at holiday destinations), fortunately, however, there is a solution to everything! Little Guest warmly recommends the privatization of your holiday destination with your friends and their children. In complete privacy, enjoy a friendly and comfortable stay with your loved ones.
Do you wish to relax and have a complete change of scenery in the heart of nature? We open you the doors to Patrick's Lodge *****, in Senegal. Accessible in just 5 hours of flight (convenient for the young children), this 11-hectare oasis is an ode to luxury and the sweetness of life. The lodge has five houses (one of which has two dormitory rooms for children), a beach bungalow, a 25-meter-long pool, a beautiful terrace, a restaurant wherein you can savour delicious African dishes, and plenty of great surprises such as the free kids club for the little ones!
This hotel lodge is offered to the little guests in full privatization on the basis of an all-inclusive package, which includes complimentary transfers to-and-from the airport, meals and soft drinks, maintenance and entertainment staff, rental of 4×4 Land Rover and Quads (maximum of 250km), 6-hour access to the spa per day, as well as an accompaniment by a guide and numerous other exclusive benefits. This package is valid for a maximum of 16 persons (including children) and offers the possibility of adding 10 additional children. Perfect for a great trip with all your friends, even as a single parent!
3 – Opt for an activity program that is suitable to every age range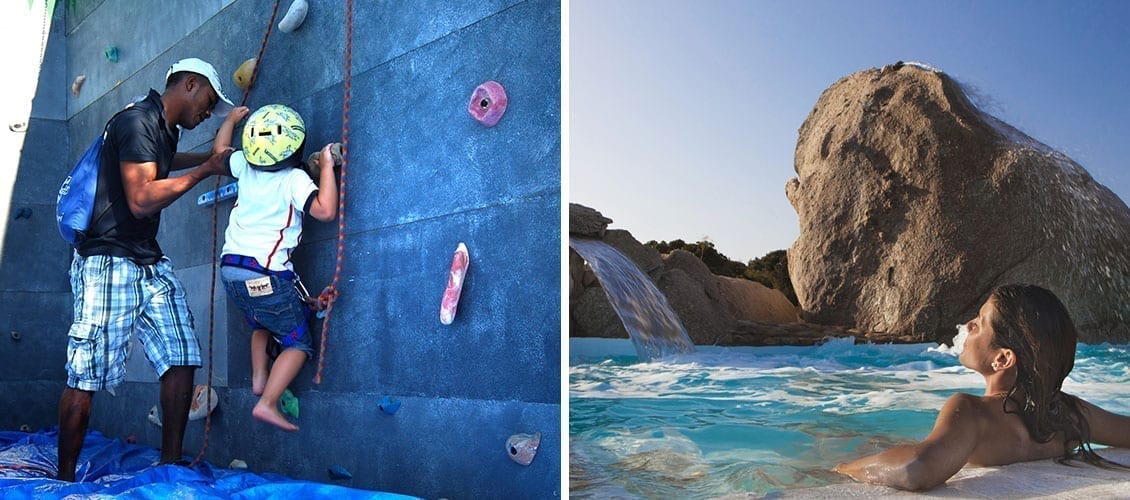 Our Travels Designers always advise you: In order to properly choose your next holiday destination, always check out the list of activities on offer in and outside the hotel. As a single parent, this is even more important, as this stay should be an opportunity for you to relax and relief yourself of the daily pressure. The perfect place to stay for a single-parent family should include: a spa and a gym for Mom or Dad, a kids-club and babysitting service to cajole the younger ones, as well as a family activity program to be carried out together for a moment of tenderness.
Little Guest has found the perfect candidate: Resort Valle dell'Erica Thalasso & Spa *****. Overlooking Santa Teresa Beach in Northern Sardinia, the resort faces the azure waters of the Mediterranean and offers two high-end hotels for a relaxing holiday. Hotel Erica is the single parent's favourite thanks to its ground floor rooms, with an open terrace, and is being nestled in the heart of a private park along a coastline punctuated by coves and idyllic beaches… For example, if baby is on board, we choose a hotel with a crèche by referring to this incredible selection of the most beautiful luxury hotels with baby club.
A true playground for children, the estate has created the Ericaland, where amusements reign. With a playground, mini-adventure park, cinema, creative workshops, sports activities, free golf lessons, shows and animations, babysitting service with milk kitchens (equipment and baby meals), as well as mini clubs supervised by an ultra-qualified staff… everything has been put together to enable you enjoy the 1600 sqm Thalasso & Spa Center; treatments and massages, as well as thalassotherapy treatments. On top of that, numerous activities on offer in the region are to be carried out a s family!
4 – Be clear about your expectations and take everyone's desire into account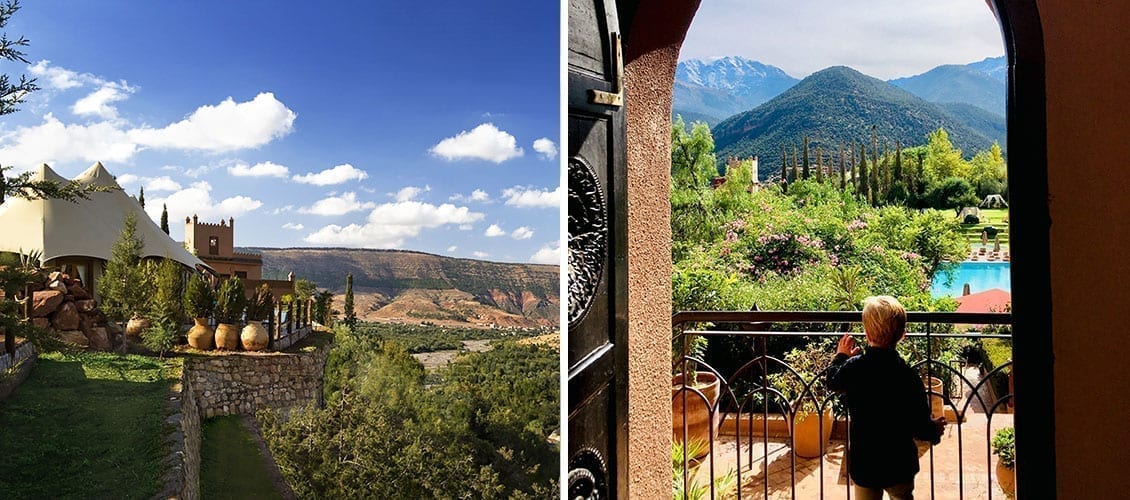 You are without a shred of doubt, a Super-Parent. However, you must remember that even the greatest of superheroes sometimes find themselves faced with conflicts and small inconveniences… To avoid any argument and tears, do not hesitate to ask your toddlers to help you choose the destination. Will it be the sea or mountain? A city trip or nature? Explain to them the different activities available in each situation. This will save you from unpleasant surprises and whims.
Sports-loving families will be seeking for active holidays in Morocco, for example, for a family trek, or in Andorra, to hit the ski slopes and become the kings of skiing. Do you rather fancy a rural setting? France is full of bucolic and natural addresses, like the Domaine des Etangs ***** and its original and cozy rooms. Are you a lover of sunbathing and sandcastles? Put on your straw hat and check out our selection of kids-friendly beachfront luxury hotels.
The most daring one can venture in an emotion-filled holidays to discover the most beautiful amusement parks! From Disneyland Paris to PortAventura Park (Spain) and to Atlantis The Palm Dubai, you will get to know everything about these top destinations which are after the hearts of the little ones. Are you an artist at heart? We will inform you on our best spots to take pictures in the four corners of the Earth… Thanks to our articles, tips and practical guides, you will always find something that will inspire you to surprise your toddlers with, whatever your desires may be.
5 – Testimony of Jean-Baptiste, a single dad on vacation with his two children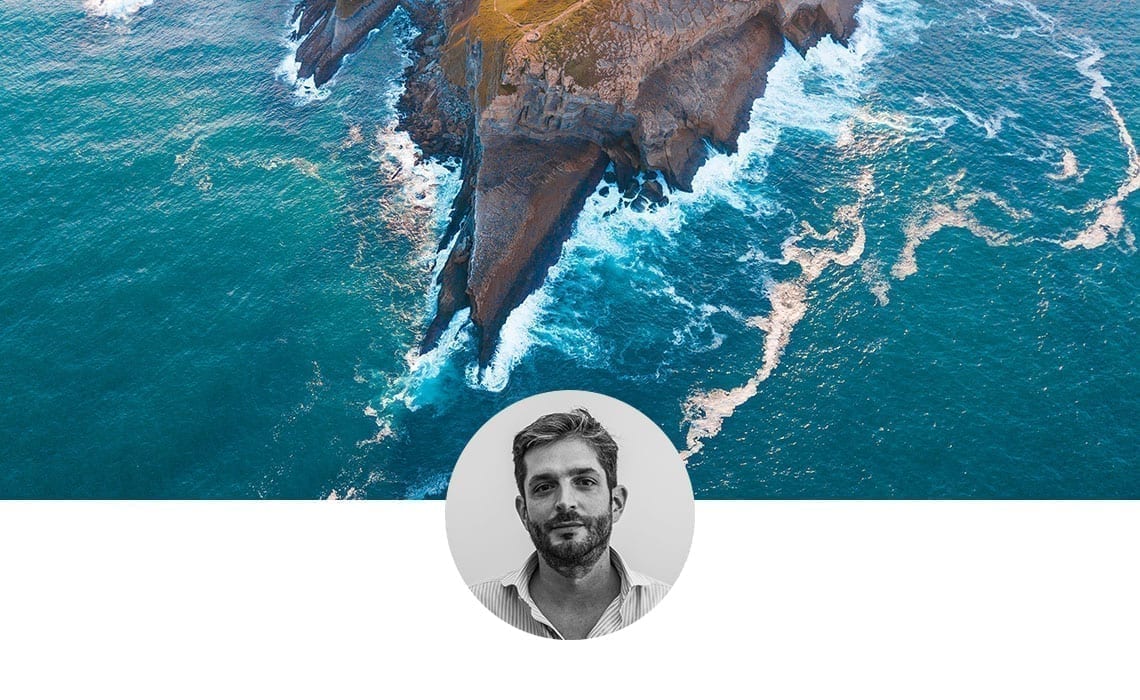 What difficulties did you experience during your travels as a single dad?
The hardest part about travelling alone with your children is the organisation. You need to think about everything, to predict the unpredictable, to have enough change of clothes, to anticipate what to do not only during the trip, but also once you're there. You shouldn't forget to bring something to eat, a blanket, a cuddly toy, etc.
Children don't think about all this, but they strongly reproach you for forgetting this or that toy, which they never used before, but which became their favorite game overnight. That's when you realize that you can't rely on anyone to help you and that everything must be carefully prepared and rethought several times.
I try to avoid tablets and other screens for my children as much as possible. For me, travel is as much a part of the holiday as the stay itself, and I want them to enjoy it at the fullest, even if it means long waits in an airport terminal or a long drive. It requires lots of imagination to turn a painful moment for the child into a pleasant one, but it's really worth it, because they still see all this with a lot of magic.
Have you developed any good tips to make your stay as pleasant as possible?
My two children have a big age difference, 7 years, which means that they don't have the same needs, the same expectations, but that both of them will be in high demand. In an unfamiliar environment, without the daily routine, children tend to turn to their parents and get bored quickly.
Before I leave, I always take a look at the activities offered in or around the residence. It is essential that they can flourish, whether through kids-clubs, sailing clubs, skiing for a few hours a day… It also allows them to meet new friends from different backgrounds and cultures. I am always amazed when my son spends all day playing with another child when they don't even speak the same language.
« Before I leave, I always take a look at the activities offered in or around the residence »
In the afternoon, we take time together to visit the surroundings, to go for walks. They always take a camera with them, as well as some sketchbooks to draw or to write down their impressions. In the evening, they either meet up with their playmates or we play board games and read quietly.
I think the most important thing is to let go, to let them enjoy their lives, not to be too strict about a specific hour to wake up or to go to bed, so that they can make the best out of it and be fulfilled. In the end, that's the most important.
Any anecdote?
The three of us had gone to Spain, to a private residence made up of about ten private houses. It was the first time I had gone alone with my children since my separation. I must admit that I was a little worried because of all the responsibilities it entail and I sincerely thought that I would come home more tired than when I left.
It only took one day for the youngest of my boys to be invited to sleep at my « neighbours »'s, whom I had not even met. It turns out they have become close friends to me and I still meet with them regularly…
5 – Our last tips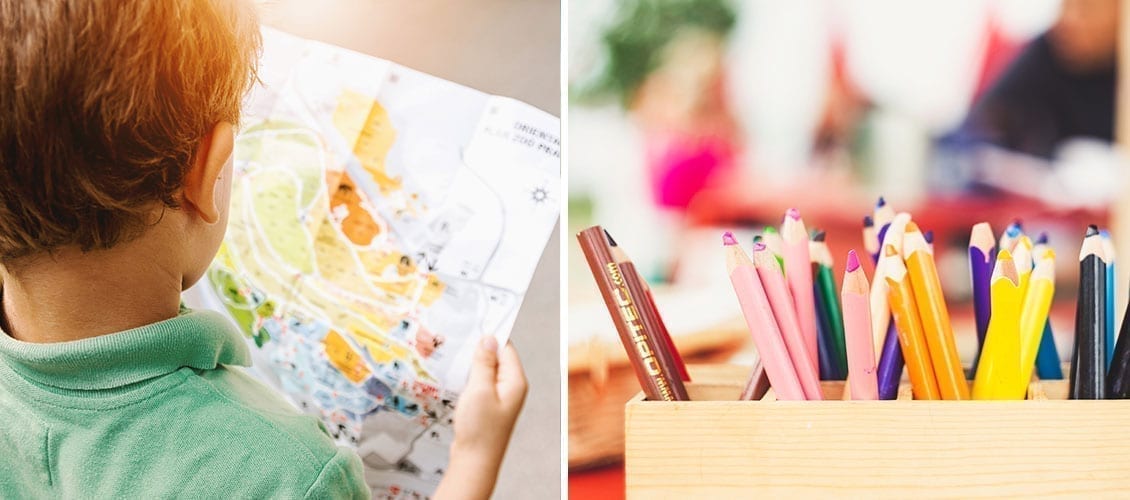 Whether you are organized or not, a trip is always better prepared by many heads! In order not to be overwhelmed by the preparations for your holidays, do not hesitate to ask your little ones for some assistance. Teach them how to pack their bags, discuss together on what activities you could organize, places you could visit… the children are full of imagination!
For the trip, prepare a list of fun games. If you will be driving, consider providing them with games and books that they can use without your assistance. Prepare a playlist to sing boisterously, make a full list of riddles, tell them stories of your childhood… this way, time will pass much faster.
At Little Guest, you will always enjoy a fully customized accompaniment. Always listening to your every wish, your dedicated Travel Designer will make every effort to answer your questions and help you prepare for your solo vacation with your little ones.
Have a safe trip!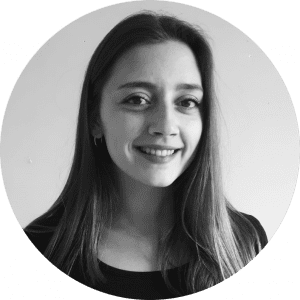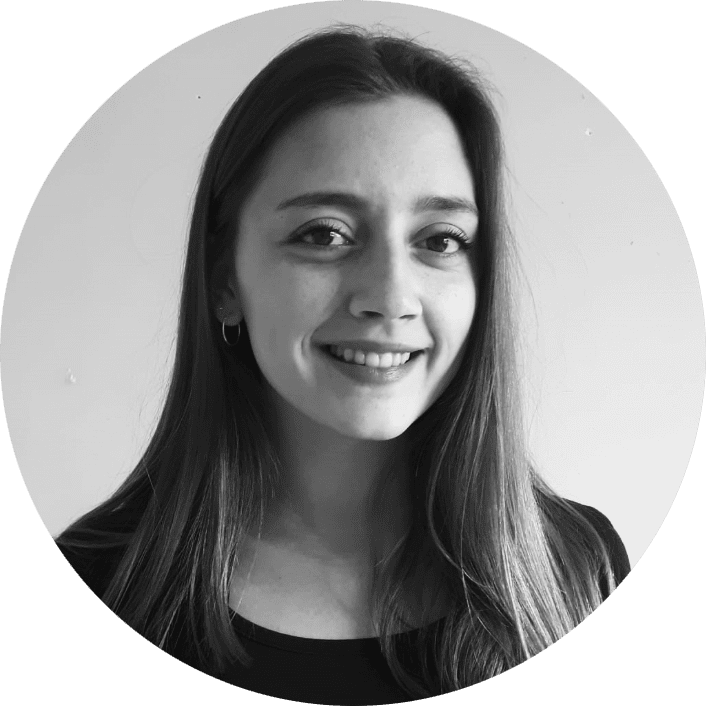 Pernell, 23 years old, travel lover, from Angers, France