Many family activities are possible during a city trip. Museum visit, movie screening, gourmet break and even shopping. Little Guest's mission today is to reconcile parents with family shopping trips. Browse of the greatest creators brands, with our best advice. Let the adventure begin!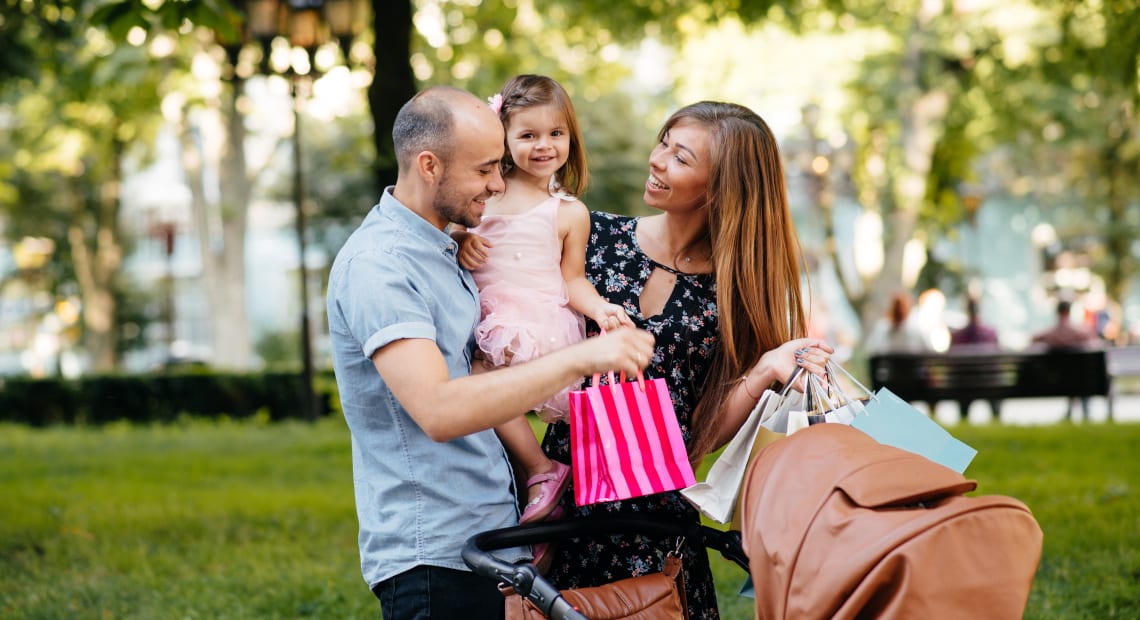 Joy and happiness: the keywords of this shopping session together with your family!
walking the streets of the world's largest capitals and international cities in search of the latest trends is good. Doing it with your family is better! But beware, after a whole day walking through the alleys of shopping streets and centres, the little ones need comfort. Thus, we have selected the best shopping destinations with luxury hotels nearby and reviewed the golden rules to follow to ensure that this trip is a joyful and cheerful one.
1 – spectacular London
Where to shop? It's in the historic heart of Mayfair, a district prized by worldly and demanding celebrities, that rob the largest luxury boutiques. From Dolce Gabanna to Hermès, Tiffany Co and Cartier, Bond Street is undoubtedly the chicest of London's streets. For our little ones, the famous Burberry brand offers elegant models to chew on. Just dressed in their new mini trench coat, children marvel at the Disney Store on the adjacent street.
Where to stay? After a city getaway, families seeking comfort can head to The Lanesborough, which has exceptional proximity to Buckingham Palace. The Lanesborough offers royal services to families in this unique refined hotel, including a high-end restaurant, an exclusive bar, a cigar cellar, a delightful spa, a top-quality babysitting service, and – rarely seen – a 24/24 butler service.
2 – Captivating Milan
Where to shop? Milan's Fashion Week, which takes place twice a year, has strengthened the image of this ultra-chic and modern city. Fashionista families fervently stroll through the largest luxury shopping centers and high-end boutiques on Milan's arteries. At the heart of this hectic scene: the Quadrilateral of Fashion. Via Montenapoleone and Via Della Spiga, the most prestigious of the shopping streets, are home to the most famous Italian luxury brands such as Fendi, Armani, Gucci, Valentino and Dolce & Gabbana. The bambini are redesigning their wardrobes thanks to the Young Versace collection and are taking a sweet break at Vanilla Gelati Italiani (11′). We recommend to gourmands: Coppa Dolce Vita Romana ice cream, an explosion of flavours all in chocolate.
Where to stay? To rest with your little numb feet and enjoy a relaxing setting far from Milan's wild pace, Lake Como is a prime destination. From Milano Centrale, allow a good hour by train (€5/person) before arriving in Como where the Grand Hotel Villa Serbelloni ***** waits for you. This sublime 5-star hotel surrounded by mountains offers stunning rooms and suites with elegant interiors, lush gardens, a private beach and an intimate setting. The hotel staff is attentive and many activities for children are organized around the lake. Relaxation and laughs guaranteed.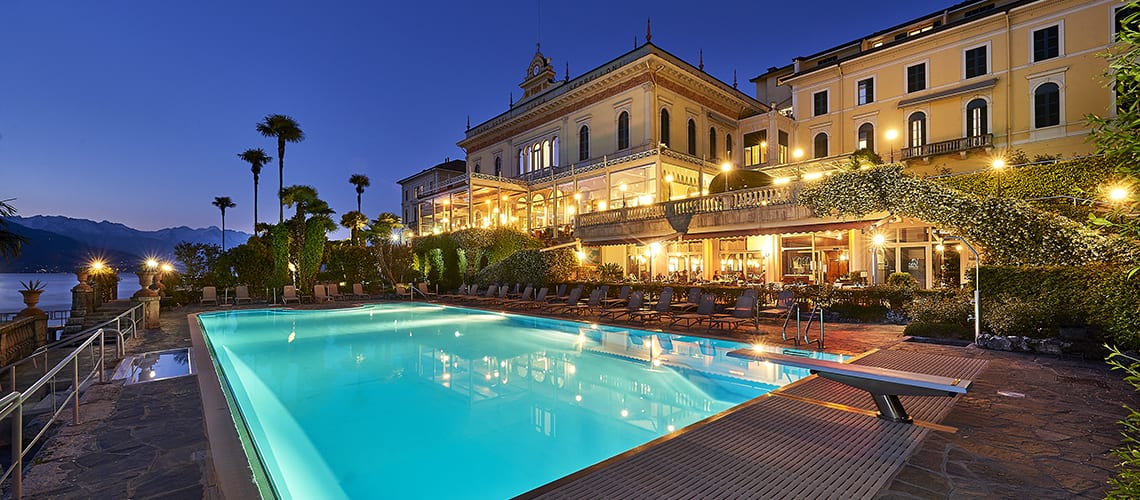 After a hectic escapade in Milan, Lake Como brings you peace and quiet

3 – Getaway to Gaudi's Barcelona
Where to shop with the family? The Catalan capital abounds with good fashion addresses with very decent prices. Countless are the shops proposing original creations that don't dig abyssal holes in your wallet. From bargain hunters to luxury aficionados, everyone can find the right shoe in the city of Gaudi. The Plaça Catalunya is the starting point for your shopping experience, a journey that will take you through the bustling streets of Portal del Àngel, Passeig de Gràcia or Carrer Pelai. The Rambla Catalunya, the Via Laietana or the Avinguda Diagonal (and its famous Corte Inglès) also host shops that might tease your interest. For vintage lovers, head to the neighborhoods of Raval and Gràcia, where retro style and hipster fashion are under the spotlights.
Where to stay? Barcelona is an easy city when it comes to transportation, meaning you will never be far away from main shopping spots. In that optic, choose to stay at the Hotel Arts Barcelona *****, one step away from the beach and the Olympic Park. Its spa and numerous children activities will provide a peaceful and relaxing stay before strolling in this millenial city. Kudos to the scavenger's hunts that will amaze your children (and you as well)!

4 – Timeless Paris
Where to shop? From Coco Chanel to Yves Saint Laurent, many of France's leading fashion designers have fallen under the spell of the fashion capital. Our favourite shopping destination: Le Marais. Families can easily stroll through its wide and pedestrian streets to discover with joy the ready-to-wear collections of Sandro, The Kooples and the chic Guerlain perfumery brand. To dress your toddlers in the Parisian style, the Bonton concept store dedicates its high-end creations to children up to 12 years old. After the effort, you will be comforted: delicious hot chocolate awaits you at Carette, a luxury pastry shop nestled in the heart of the Marais.
Where to stay? After travelling for miles in the streets of Paname, It's better to choose the hotel that will make all the difference. The Hôtel de Sers, its impressive Haussmann architecture and its decoration by Thomas Vidalenc seduce families. This « Baby Palace » cajoles young and old with its many services and family-friendly facilities: babysitting, communicating rooms, welcome gifts and family offers on request.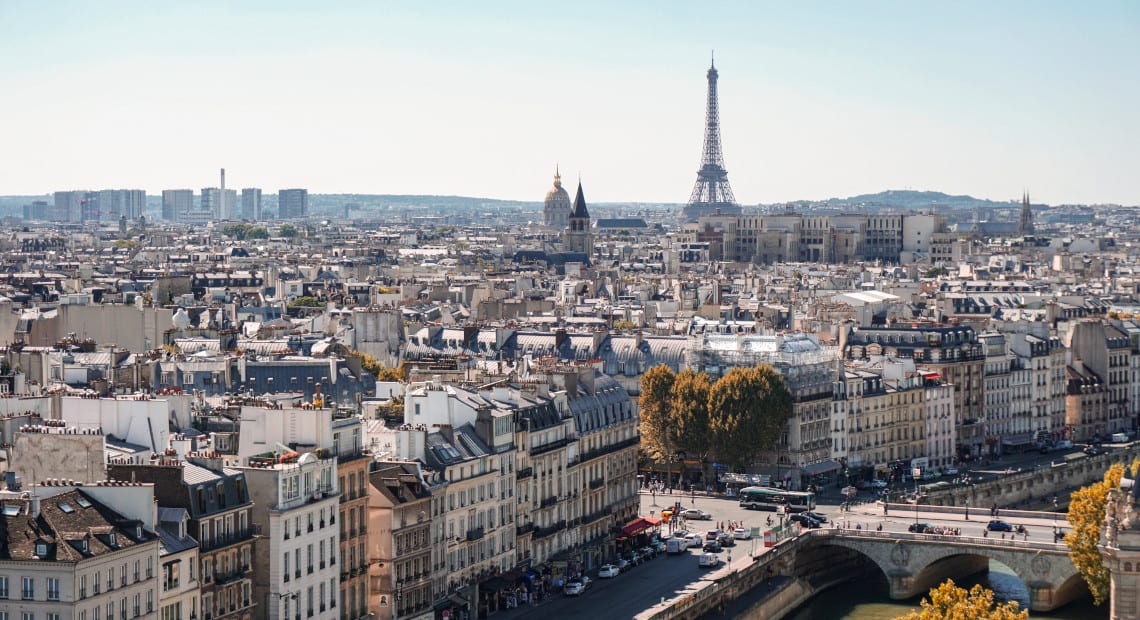 5 – Indefatigable Dubai
Where to shop? A true temple of shopping, The Dubai Mall has the delusions of grandeur. Its commercial surface area covers 830,000 m², including 80,000 m² of haute couture brands. Record figures that continue to surprise families who stopover in Dubai. Visit Chanel, Louboutin or Van Cleef & Arpels to find timeless pieces. Children are not to be outdone in this extravagant shopping centre. Olympic skating rink, theme parks, movie theatres, or even an aquarium where 33,000 marine animals swim, including rays and sharks… the Mall is undoubtedly the largest and most sumptuous shopping centre in the world.
Where to stay? To extend this day with the theme of luxury and excesses, families stay at One&Only Royal Mirage. Located in the heart of a lush oasis, this intimate and confidential hotel offers high-end services and dreamlike facilities. Private beach, tropical gardens, restaurants, tea room, spa, billiard room, babysitting and kids-club free (from 2 to 11 years old), everything is planned to satisfy the desires of young and old.

6 – Tips for shopping with your children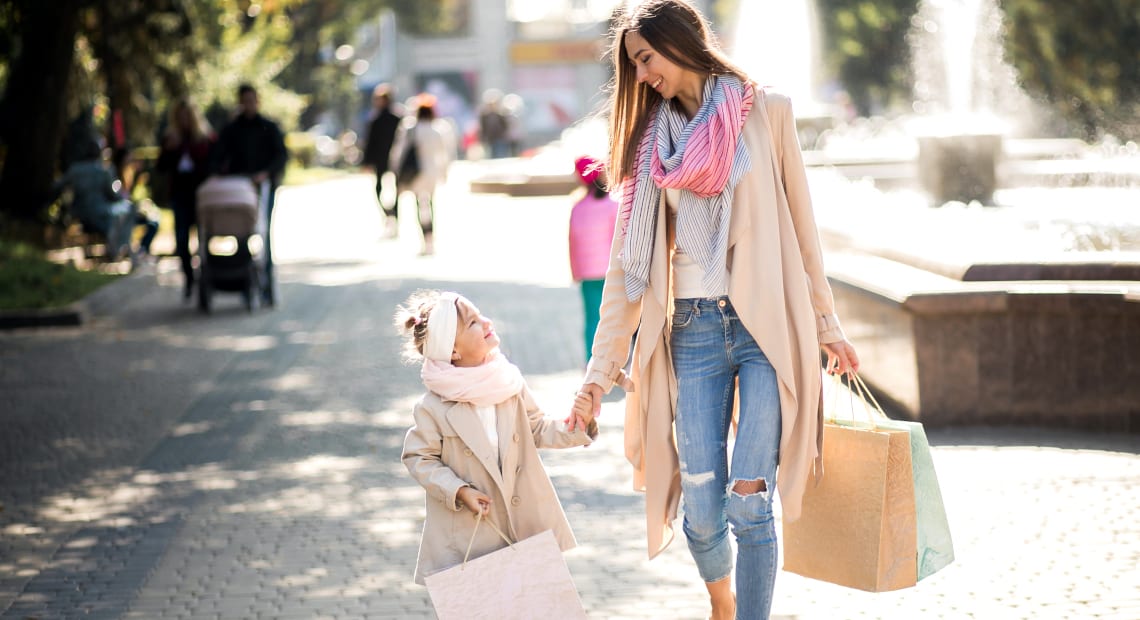 Matching outfits and knowing looks, nothing can ruin than Mother-Daughter moment!
Choose an appropriate outfit. To survive this day, children (and adults) need comfort. Dress them comfortably, with soft materials and loose clothing so as not to interfere with their movement and avoid inconvenience due to tight trousers or an itchy label. For the little ones, good quality shoes are required: the more comfortable your children feel, the more they will enjoy this family outing!
Feed them before you leave. A hungry child can be prone to insurmountable tantrums. To avoid this problem, it's necessary to bottle feed or breastfeed the baby and to give healthy food to the older ones before leaving. Don't forget to bring small snacks and water!
Prefer scarves and baby carriers to strollers. This day can be stressful for a toddler. For this reason, we recommend that you forget the stroller and choose a sling or baby carrier. This creates more proximity and complicity with your little one. Reassuring and practical, the baby carrier is also much less cumbersome and gives you more freedom.
Take breaks. Children have limits not to cross, especially during a shopping trip. To best avoid fatigue, thirst, hunger and excitement, take frequent breaks of 20-30 minutes to eat, drink, get some fresh air and rest their little feet.
Avoid crowded areas. Our little ones are not always reassured when a crowd of people shake before their eyes. Crowded shops should be avoided.
Give affection and listen. This can be a challenging day for children. It's essential to listen to them and give them affection. One hug, one kiss, and here we go again!
Photo credit: Freepik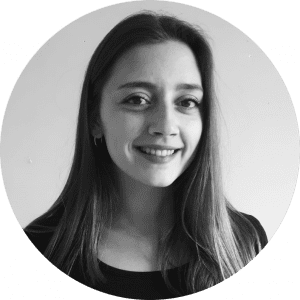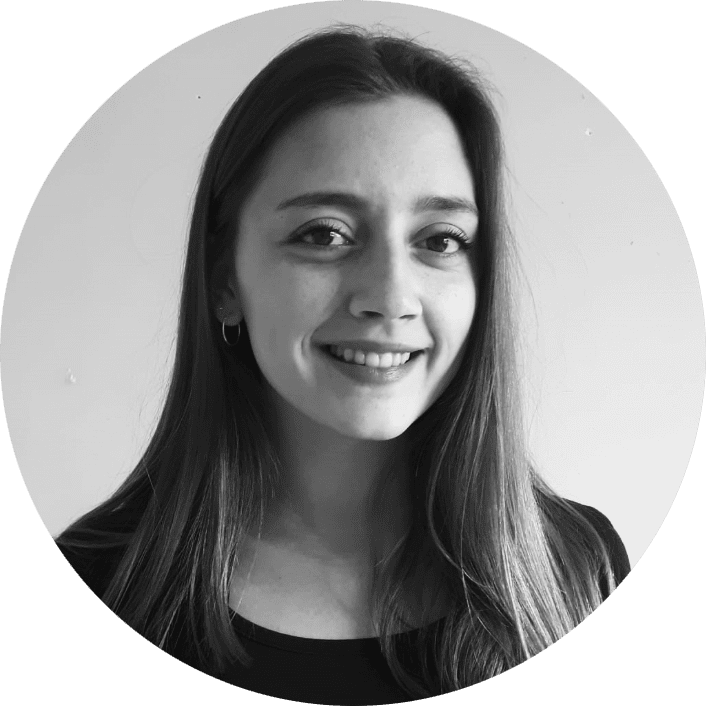 Pernell, 23 years old, lover of wine and travel, from Angers, France