Brunch is a sacred moment to be shared with family or friends! A full-fledged weekend activity, brunch has become an important part of celebrating a few days of relaxation before heading back to school or the daily grind. Each year, in Paris, « brunchy » restaurants multiply, presenting diners of all ages with a large selection of delicacies to discover. Let's take a look at the trendy and kid-friendly establishments!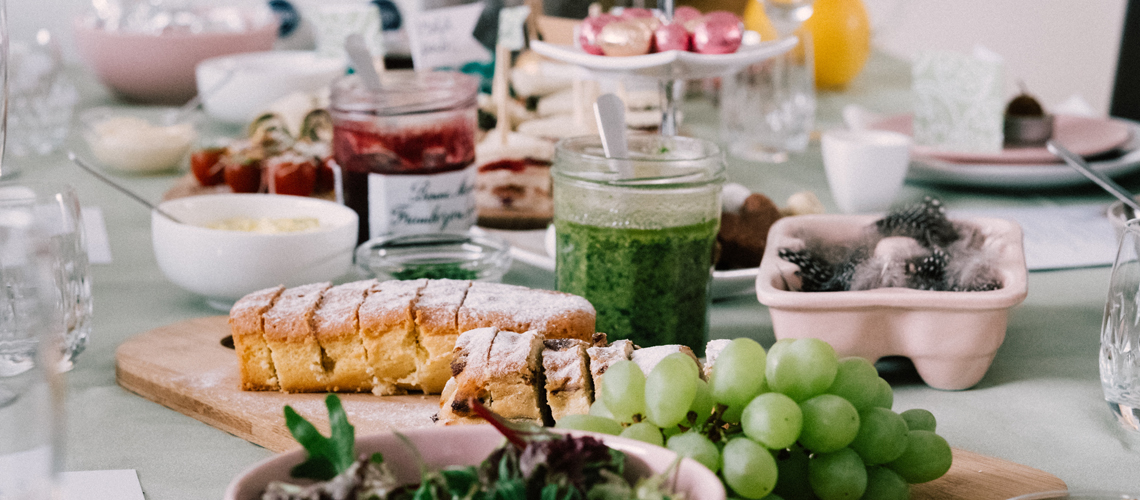 LES FAUVES
In the 14th arrondissement
At the foot of the Montparnasse Tower, you will find our first gourmand location, or should we say gourmet!? The 100% organic brunch at Les Fauves was created by David et Lionel, two childhood friends who are passionate about ecology. Here you can dine on delicious and delicate dishes in an elegant environment full of plants. On the menu: perfect egg, cream of smoked celery and caramelized hazelnuts, salmon gravlax, pickled cucumbers, coleslaw style bulgur, chocolate cookies with salted butter caramel, banana bread with lime, granola with farm fresh fromage blanc, pear compote with cardamom, hot drinks and fresh fruit juices. Let's feast! Location
33 Boulevard Edgar Quinet, 75014 Paris, France
Brunch on Sundays and holidays from 12 PM to 4 PM
29€ or 35€ with a glass of organic Prosecco
BISCOTTE
In the 15th arrondissement  
Selective families should check out Biscotte. With a choice between ordering from a menu or a buffet with primarily local products, everyone will find something they like! The house specialty? Delicious verrines inspired by the best seasonal products. Forget the traditional eggs and bacon! Here, breakfast means refinement. On the savory side: beef tataki, smoked salmon, asparagus velouté, octopus tabbouleh, vitello tonnato and farm raised veal, buckwheat and apples, etc. On the sweet side: brioches, chocolate cookies, madeleines, panna cotta and fruit salads. The dining room is decorated in an industrial style that helps bring out the semi-open kitchen. Location
22 Rue Desnouettes, 75015 Paris, France
Brunch on Saturdays and Sundays 11:30 AM to 4 PM
25€ for children under 12; 35€ for mom and dad
 LA TERRASSE
In the 16th arrondissement
At the chic cafe La Terrasse, you will experience a buffet in a rustic atmosphere. The decoration is warm with its gray concrete walls and suspended chairs made out of natural wood. An unusual oasis in Paris' 16th arrondissement where you can find, during the winter and summer, a large selection of sweet and savory options: squash or sweet potato velouté, tuna rillettes, bagels with salmon, quiches, roast-beef, cheesecakes, bean salad, mini floating islands, chocolate cake, etc. Special shout out for the excellent homemade lemonade! We recommend reserving your table 48 hours in advance if you absolutely want to share this moment with your family on the cafe's terrace. Location
5 Place de Barcelone, 75016 Paris, France
Brunch on Sunday from 12 PM to 3 PM
35€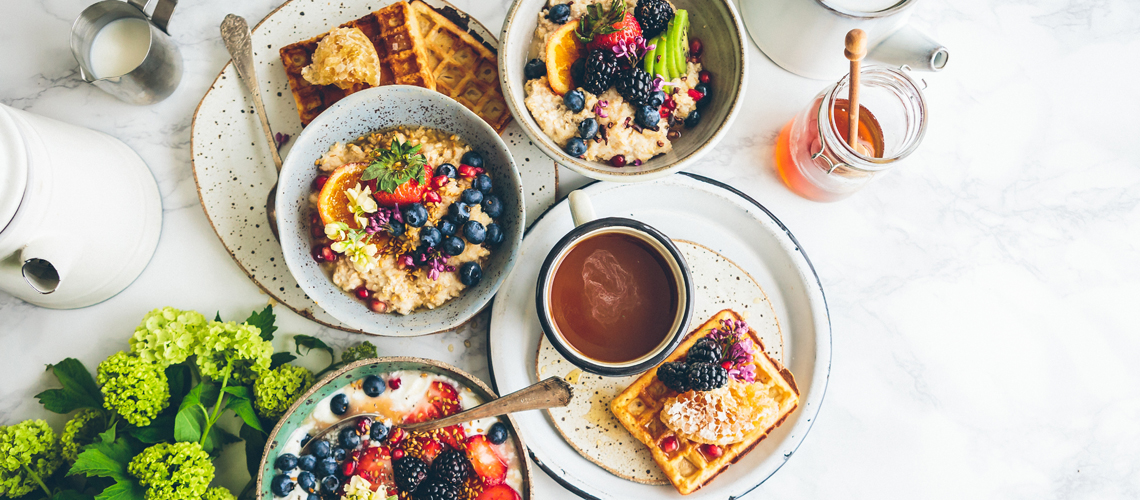 « A relaxing breakfast is a moment of pure happiness. » – Nouredine Meftah
GABYLOU
In the 17th arrondissement 
Every Sunday morning, Parisians find a table at Gabylou!  All the decorations and furniture bring together pastoral, Scandinavian, and industrial style; the home cooking and brunch menu blend American inspiration with a touch of French bistro-style gastronomy. The brunch menu consists of pressed fruit juices and hot drinks, mini viennoiseries, organic poached eggs with bacon or salmon, avocado and feta tats, Gabylou style muffins, vegetarian salads as well as French toast which will certainly be a hit with the children as well as their nostalgic parents. Location
15 Rue d'Armaillé, 75017 Paris, France
Brunch on Sunday from 12 PM to 3 PM 
14€ for children; 28€ for mom and dad 
Those who love Gabylou stay at the Hôtel De Sers
Located just 15 minutes walking distance from Gabylou, the prestigious Hôtel De Sers also serves a buffet style Sunday brunch, starting at 12 PM. The Haussmann style building, decorated in an elegant, refined and contemporary style by Thomas Vidalenc, offers incredibly comfortable connecting rooms that can host your entire group if you wish to stay a few days in the heart of the City of Lights, in the best neighborhood there is: the Champs-Elysées. Nicknamed the « Baby Palace » by its clients, this hotel offers children a welcome gift and personalized in-room relaxing massages for their parents. The pinnacle of luxury!
BONTEMPS
For brunch on the terrace
Finesse and originality are the focus in the small pastoral garden at the Bontemps pastry shop. Famous for its extraordinary sable shortbreads, the shop also offers an original brunch. On the menu: homemade buns, capicola or tuna ventresca, candied tomato tart, white ham with truffles, viennoiseries, fromage blanc and fruit salads. A small and unique slice of heaven, which reminds us of Alice in Wonderland with its mismatched dishes and instagrammable delicacies. A secret garden that we would have loved to keep secret… A note for later: parents will love the lemon cake, which happens to be the best in Paris. Location
57 Rue de Bretagne, 75003 Paris, France
Brunch on Sunday from 12 PM to 3 PM
38€
AVOCATERIA
For Sunday avocado addicts
Every Sunday, Avocateria offers an Avo brunch. Each season, the shop continuously reinvents and re imagines new, 100% healthy recipes with a base of HASS avocados from Spain, known for their tender flesh and their light, nutty flavor. On the menu: Two brioche toasts garnished with either avocados (obviously), spices, runny egg, amazing homemade curry humus, or their signature guacamole, watermelon radishes, Norwegian smoked salmon, and poppy seeds. All this is accompanied by tortillas, quinoa salad, feta, mesclun and nuts or fromage blanc or homemade organic nut granola. At Avocateria, the dishes are homemade, sophisticated, and certainly instagrammable! Avocateria actively contributes to change thanks to its strict zero plastic and zero waste policy that specifies that all packaging, utensils, cups, plates, and kitchen tools are completely biodegradable, compostable, and recyclable. Location
44 Rue du Caire, 75002 Paris, France
Brunch on Sunday from 12 PM to 4 PM
30€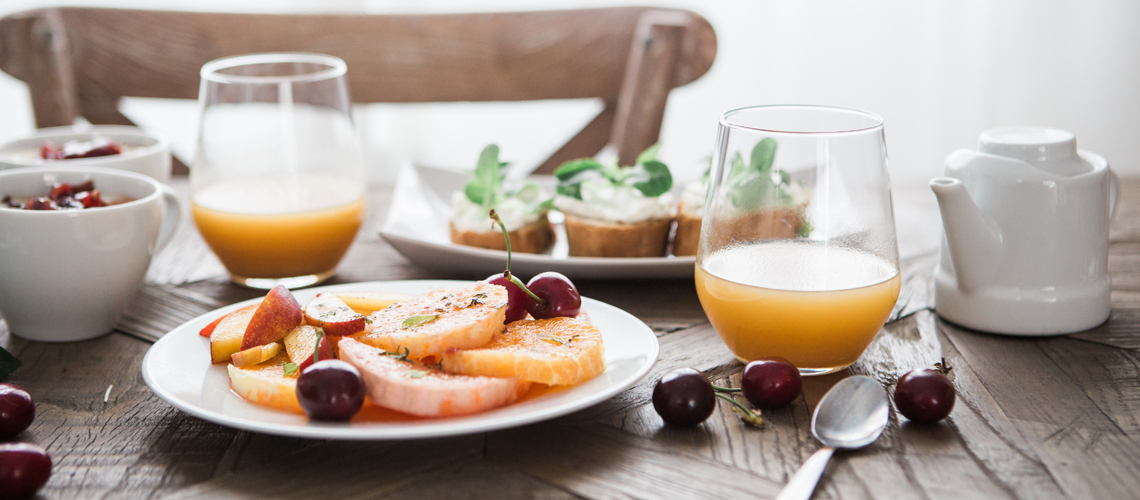 Breakfast is the most important meal of the day!
MAISON DIMANCHE
For Saturday gourmets
Maison Blanche offers a breathtaking view of the rooftops of the chic neighborhoods of the capital. Located on the prestigious avenue Montaigne for more than 30 years, this restaurant offers a truly French, gastronomic brunch: an assortment of breads and viennoiseries, a warm drink, a pressed juice, a meal and a dessert; and everything served with a glass of champagne. Great news! Children have their own menu at Maison Blanche: a viennoiserie, a pressed fruit juice, a meal or a dessert at half price. Location
1 Rue Tarbé, 75017 Paris, France
Brunch on Saturdays and Sundays from 11 AM to 4 PM
12€ for children between 8 and 12; 29€ for mom and dad
HOCT & LOLA
For those who love buffets 
It was after traveling the world that Martin discovered all the secrets that the cacao bean had to offer, or rather the art of chocolate, THE specialty at Hoct&Lola. Melted at 32° and then served in all the classic Sunday brunch dishes, the chocolate flows freely at this iconic Paris address, which is a favorite among families with young children. On the menu: waffles, fresh cheese tarts, melted cheddar, gourmet tarts, muffins, eggs and bacon or pancakes, viennoiseries, cheese and charcuterie plates, fresh fruit salads, etc. Special mention for their delicious hot chocolate. We love it! Location 
99 Rue de la Verrerie, 75004 Paris, France
Brunch on Saturdays and Sundays from 11 AM to 3 PM
14€ for children younger than 14; 25€ for mom and dad
LE NOUVEAU CHALET DU LAC
We love their children's menu 
Perfectly located on the outskirts of Bois de Vincennes, the Nouveau Chalet du Lac welcomes families looking for a gourmet pause in a rustic, kids-friendly atmosphere. Previously a property of Napoleon III, this establishment has a terrace with a lake view, more than 1,500 sqm of space dedicated to dining and entertaining children. Activities for children are organized every Sunday: face painting, tattoos, inflatable games, dances, board games, balloons, etc. Meanwhile, parents can enjoy themselves with a game at the ping-pong or foosball table. On the menu: a seasonal Franco-Italian inspired buffet made up of mostly antipasti, viennoiseries, eggs and bacon, buffalo mozzarella, salads, crêpes, tataki or bagels with salmon, quiches, cheesecakes, tarts, chocolate mousse, tiramisu, without forgetting the magnificent candy bar exclusively for children. Location
Orée du bois, 75012 Paris, France
Brunch Sundays from 11:30 AM to 3 PM
19€ for children younger than 12; 35€ for mom and dad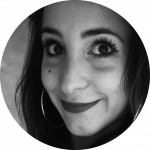 Sarah, 26 years old, Italian food and travel addict, from Brussels