How about we take the time to listen to some podcasts ? This pastime, which is both fun and cultural, is an excellent alternative to the screens that give a little too much rhythm to our daily lives. In order to please the whole family, these audio contents to be consumed without moderation address various themes and are intended for young and old ears alike. Without further ado, discover our selection of 12 podcasts to slip into your children's ears or to listen to all together.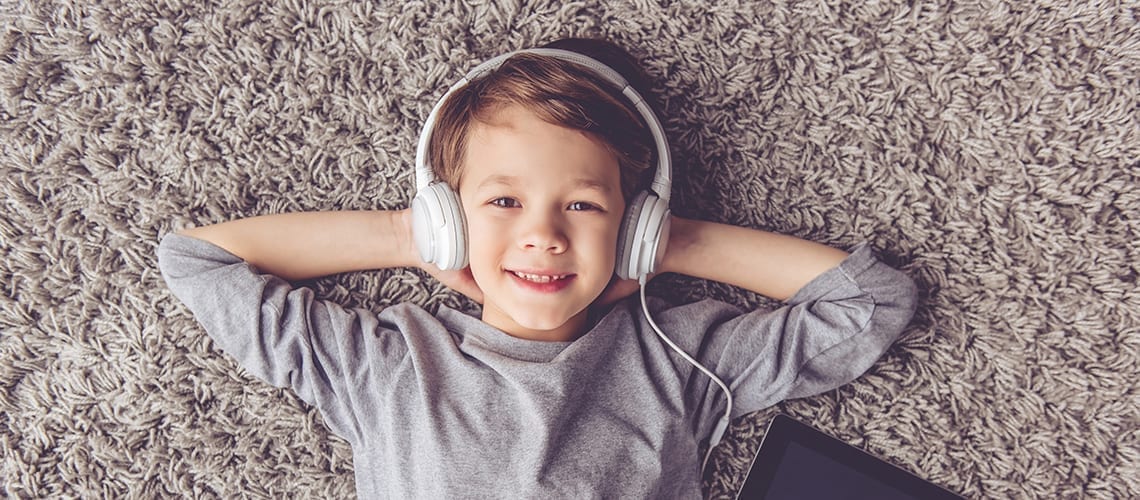 Podcasts offer free episodes that can be listened to at any time and wherever you want: at home or on the move, alone or with the family, on your mobile phone or your tablet. They come in short or long formats and are available on many platforms: websites, Deezer, Spotify, Apple Podcasts…
News of all kinds, music, famous tales, evening history, culture, science… The richness of the content makes it perfect to satisfy everyone's tastes and desires! Indeed, whatever your interests, you will have no problem finding a podcast that suits you as the topics are diverse. You can learn, be informed, entertained, soothed or coached, everyone can find what he or she is looking for!
In addition to its many qualities that make it a success, the podcast also brings benefits to your little ones: stimulates the imagination, improves concentration, encourages dialogue, channels overflowing energies and relaxes… So, do not hesitate to initiate your children to the sweetness of a lullaby, the charm of a story or the pleasure of learning. 
Waiting for Santa?
It's Christmas every day!
Audience: For the entire family
Find out more on Triangle Content, Apple Podcasts and Google Podcasts
Follow the story of Holly, an 8-year-old girl lost in the Christmas kingdom of Tinsel Town. Will she manage to get home to her family before it's too late? Listen to find out!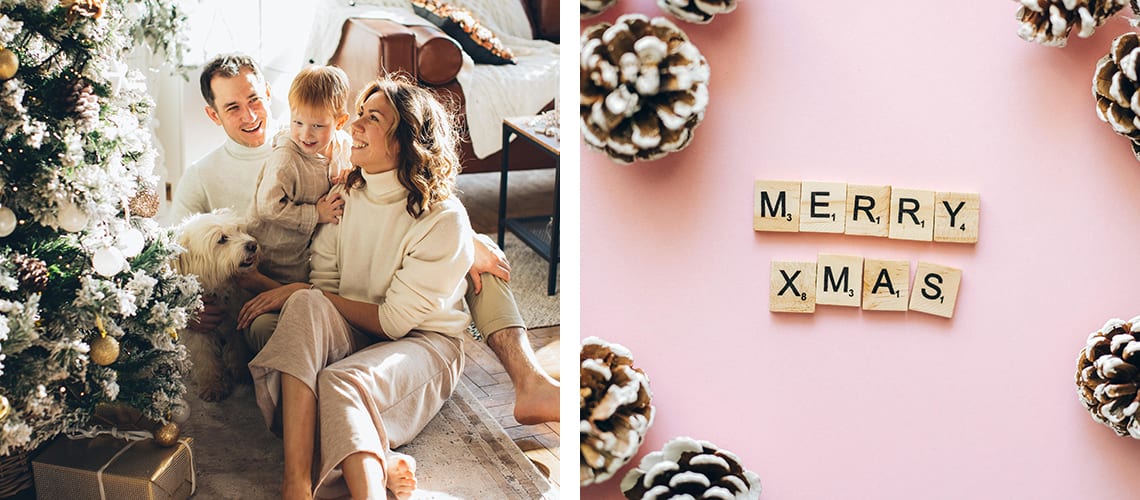 Listen to dream
Audience: 6 to 10 years old
Periodicity: 1 story per week
Find out more on Podchaser
Enriching the imagination of toddlers is the credo of Tis The Podcast, a weekly podcasts of children's stories to be listened to as a family throughout the year… but also and above all at Christmas! After watching your favourite Christmas movie, listen to the podcast related to find out more about the story and characters! Harry Potter, Home Alone, the choice is yours.
Knowledge lovers Podcasts
Circle Round

 
Audience: 4 to 10 years old 
Find out more on Apple Podcasts
Here's a creative story podcast that focuses on folktales from around the world. Episodes of Circle Round range from 10 to 20 minutes each. Lately Circle Round has been promoting some other podcast episodes in its feed, so you might find an episode of Brains On or other kids' podcasts alongside its own creations.
Circle Round is really overt in its value-teaching than some of the other podcasts. It routinely delivers some kind of message, something about kindness, generosity, or other shared cultural values. While teaching morality is one of the main purposes of folktales, it may be a little heavy-handed at times but it still rocks!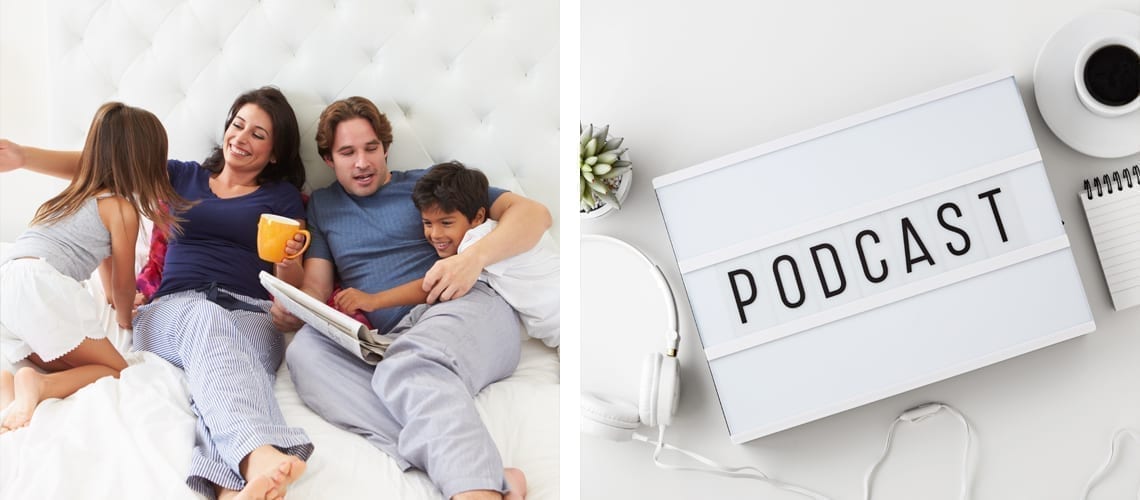 Brains on
Audience: 7 to 12 years old
Find out more on Apple Podcasts
This science podcast is aimed at kids, for sure, but don't hesitate to listen to it as well, you might learn a lot of things too. Brains On is educational—just don't tell your kids that. They'll love learning how insects walk on walls, how to find their way without a compass, and even where poo and pee go when you flush the toilet.
There's a series called Smash Boom Best in which two things are pitted against each other and your kid can pick their favourite. For example, Loki was recently pitted against Athena.
This one is probably best suited for slightly older kids.
But Why
Audience: 7 to 12 years old
Find out more on Apple Podcasts
But Why aims to answer kid questions about everything from nature, politics, culture, science, even the end of the world. Your kids can submit their own questions, too; instructions are on the website.
But Why covers a wide range of topics. Some episodes are best suited to slightly older kids. If they are too young, they might not be interested in sitting through an entire episode on what happens when a president is impeached, for example, but they could enjoy an episode on how we taste food or how plants grow.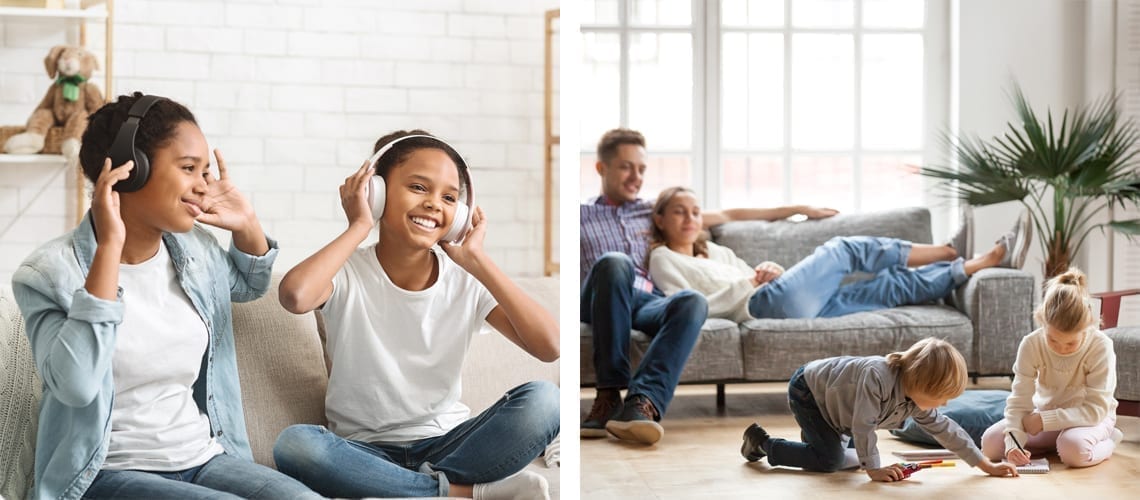 Book Club for Kids
Audience: 8 to 14 years old 
Find out more on Apple Podcasts or Google Play Store
Book Club for Kids is a free, 20-minute podcast devoted to middle-grade books and readers. Each show features a trio of students discussing a favorite book, an interview with the author, and a celebrity reading.
This excellent biweekly podcast, therefore, features middle schoolers talking about a popular middle-grade or YA book as well as sharing their favourite book recommendations. Public radio figure Kitty Felde runs the discussion. The Times of London named the program one of the "Top 10 Podcasts for Children" in the world. Book Club for Kids has received the California Library Association's Technology Professional Award and the DC Mayor's Award for Excellence in the Humanities.
Bedtime PODCASTS
Storytime
Audience: from 2 years old ½ to 7 years old 
Find out more on Apple Podcasts
These 10- to 15-minute stories are a perfect way to lull your little one to sleep. The podcast is updated every other week, and each episode contains a kid-friendly story, read by a soothing narrator. Short and sweet, it's as comforting as listening to your favourite picture book read aloud.
What if World
Audience: 5 to 11 years old 
Find out more on Apple Podcasts
With wacky episode titles such as « What if Legos were alive ? » and « What if sharks had legs ?« , this series takes ridiculous « what if » questions submitted by young listeners and turns them into a new story every two weeks. Host Eric O'Keefe uses silly voices and crazy characters to capture the imaginations of young listeners. It's a real gem and you might get caught as well and wait for bedtime as much as your kids.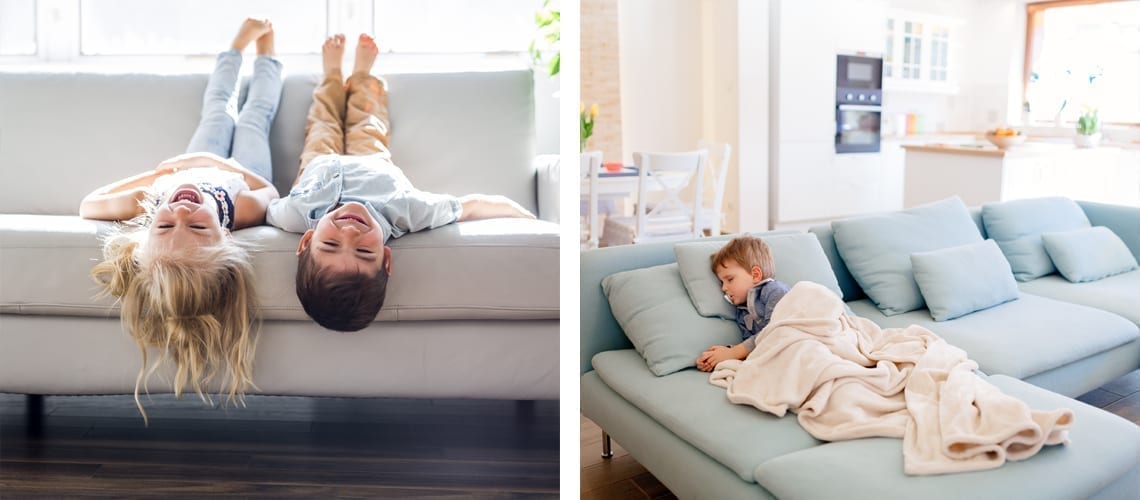 Welcome to Night Vale
Audience: 10 to 15 years old
Find out more on Apple Podcasts
Structured like a community radio show for the fictional desert town of Night Vale, the mysterious is ordinary and vice versa in this delightfully eerie series. Both the clever concept and the smooth voice of narrator Cecil Baldwin have helped the show develop a cult-like following. 
It can be a bit creepy and dark for kids, but older listeners will find it perfect to plunge into a dreamlike atmosphere even before going to sleep.
Family podcasts
Peace Out
Audience: 5 to 15 years old
Find out more on Apple Podcasts, Google Play
A wonderful podcast that offers short stories to help children calm down and relax by guiding them through visualisation and breathing exercises. Perfect for parents or teachers who want to teach mindfulness and self-regulation. 
Peace Out is a proud member of Kids Listen, a grassroots organisation promoting content just for children.
The Saturday Morning Cereal Bowl

 
Audience: 7 to 77 years old
Find out more on Apple Podcasts, Google Play
The Saturday Morning Cereal bowl is a weekly program of music for the entire family to enjoy. 
This two-hour podcast styled like a DJ radio show features a new and old song that kids will love, many by parents' favourite musicians. Selections are generally high-energy rock, folk, or even punk-inspired songs, but listeners will also hear mellower tunes, as well as bilingual (English/Spanish) songs and hip-hop hits for a well-rounded musical experience. So, sit back with the kids and enjoy!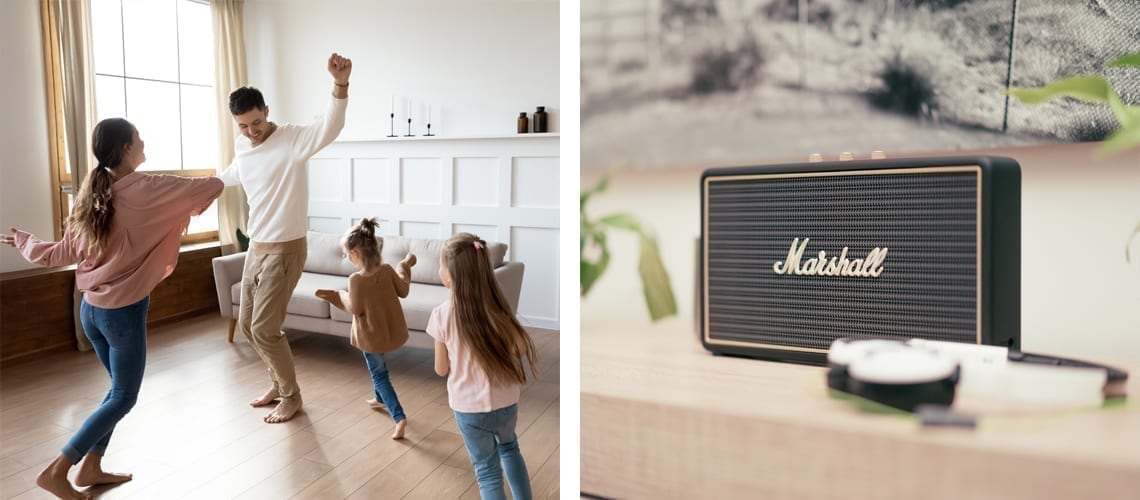 The Radio Adventures of Dr Floyd 
Audience: 7 to 77 years old
Find out more on Apple Podcasts, Google Play
The Radio Adventures of Dr Floyd is the first, and longest-running, professionally produced audio drama podcast! This family-friendly new twist on "old time radio" features the adventures and exploits of the World's Most Brilliant Scientist, Dr Floyd! Join Dr Floyd as he tries to thwart the plans of his evil arch-nemesis, Dr Steve, all the while learning about the people and events that shaped the history of the Earth. 
It's the perfect podcast for gifted children and adults!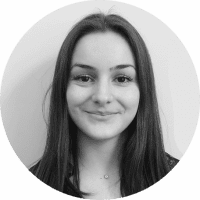 Mathilde, 21 ans, travel & writing lover, from Montpellier