Italy is home to many treasures! Opting for a family trip is the assurance that you won't miss anything of this extraordinary country. Go on an adventure with your children and come back with memories to share for years to come. So that you don't neglect the organisation of this family trip abroad, we have prepared some tips and tricks for the preparations of this adventure in Italy.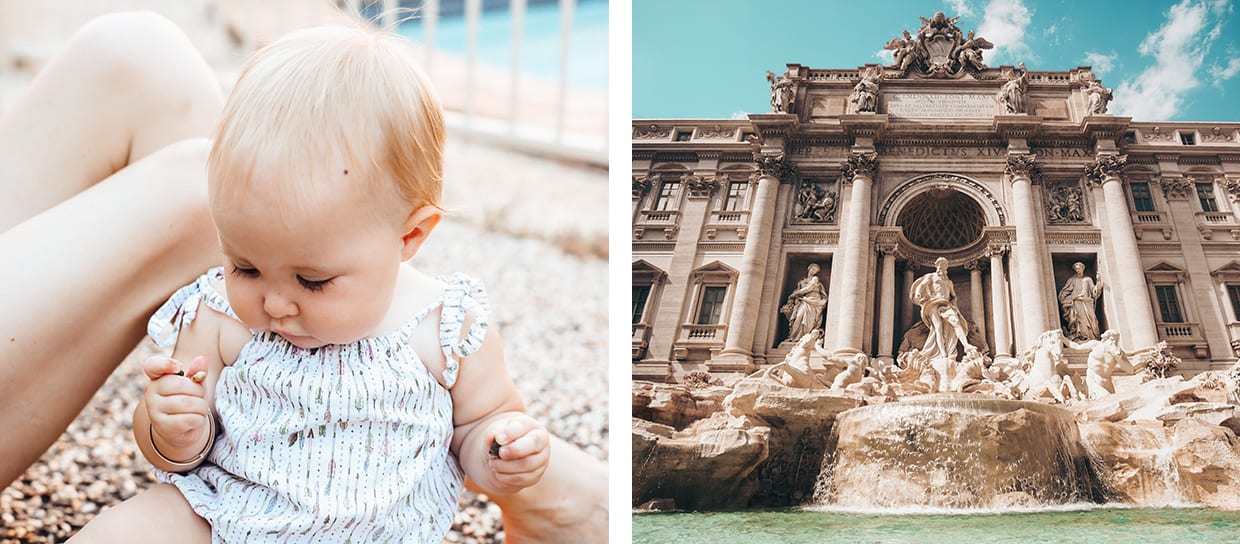 Prepare the itinerary for your trip to Italy
The itinerary is based on your choices and desires. It's up to you to organise your journey, taking care to include all the places you want to discover.
To help you, here is an idea of an itinerary for a trip you could follow:
Arrival in Venice: Discover the mythical city, St Mark's Square and its canals. Many museums offer activities for children. Do a creative workshop and make typical carnival masks with your children.
Head to Florence and Pisa: Discover Tuscany with a stop in Florence, a jewel of the Renaissance. Then go and discover the famous Leaning Tower of Pisa with your family.
Then, to the Great Lakes region: from Lake Como to Lake Garda, via Lake Maggiore, the country is full of natural beauty to be discovered without delay!
End of the trip in Milan: world capital of fashion and design, Milan is without doubt one of the most beautiful European cities to visit with your family!
Booking your plane
The easiest and quickest way to travel to Italy with your family is by plane. There are many Italian airports: Milan, Bergamo, Venice, Rome, Florence.
Use flight comparators such as Kayak or Skyscanner to find available flights from your nearest airport. Ryanair, EasyJet, Volotea and Transavia are low-cost airlines that offer direct flights from France or Belgium to Italy. If you have a larger budget, you can of course use airlines such as Air France, Air One, Alitalia, Vueling or Brussels Airline which offer direct flights to Italy from France and/or Belgium.
To get to the airport, what could be easier than driving? Nevertheless, driving means thinking about parking. You can book your airport parking with Parkfellows.
Don't hesitate to choose a valet service that allows you to drop your car off directly at the airport. No need to take a shuttle bus or walk with your luggage. The valet parking service will take care of parking your car and you won't have to do anything!
If you need tips on flying while pregnant or keeping your toddlers occupied during the flight, check out our related articles.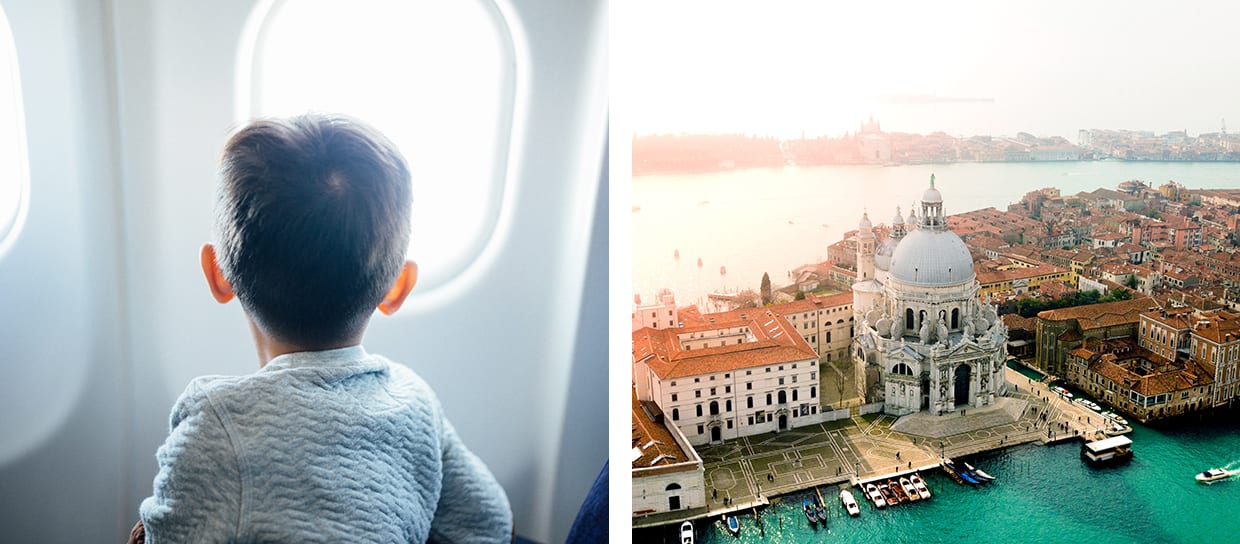 Planning the routes between stops
The point of a family road trip in Italy is to be able to discover new places at each stage, with complete flexibility. Renting a car makes life easier when travelling with children! With this means of transport, you will have the advantage of not being overcrowded, as would be the case when travelling by train or bus. It's a real freedom of movement and above all, there's no risk of forgetting your cuddly toy on the train!
There are many rental agencies around the airports. Remember to book a spacious car in advance for the duration of your trip. Consider a different drop-off point depending on your itinerary. When booking, consider including a car seat and/or booster seat depending on the age of your children.
Finding accommodation for each stage
At Little Guest you will find many hotels around the destinations on your route. Make a selection based on the services they offer. Depending on the hotel you choose, a crèche, kids-club and babysitting services will be available to make your stay easier.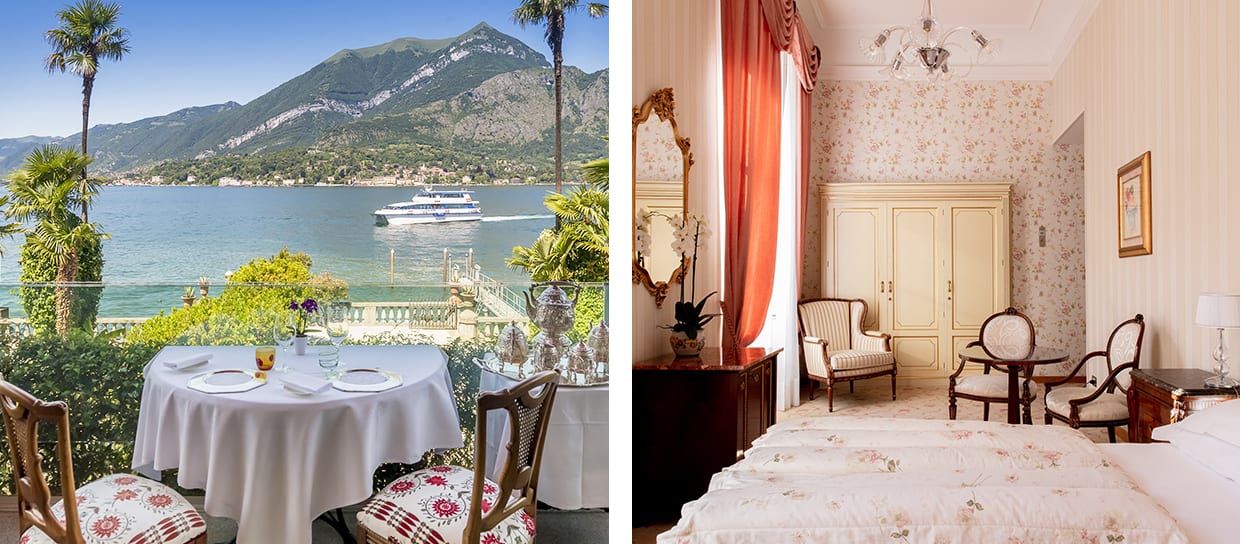 Packing your bags
This is an important step in the preparation of your trip. You don't want to forget anything in France. When you start packing your bags, there's nothing more practical than checking that you have everything on your list from earlier. Afraid you might forget something? Little Guest has put together some great family checklists for you!
But don't forget that it all depends on the season you are travelling in. In summer, it can be very hot in Italy. So, take light clothes so your children don't get too hot. On the other hand, even Italy is cooler in some months of the year. The weather is your friend!
Remember to bring spare blankets and dummies to avoid a bedtime drama. Take sunglasses and sun protection with you to protect your children from the Italian sun.
Organising activities in stages
A family trip with children must be fun! It's the perfect opportunity to share unforgettable moments with your family and Italy has a pleasant climate for outdoor activities.
Your itinerary can include days at the beach or on the shores of large lakes. Many water parks are also on your route. Adapt your itinerary to take advantage of these places with your children and take some well-deserved breaks! Look out for museums and tourist sites that offer activities for your children in advance. It's the perfect way to make sure you can have a good time with your family.
Enjoy your trip, dear little guests!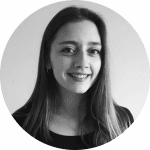 Pernell, 24 years old, travel lover, from Angers, France