"Sleeping like a baby", we all have heard this expression before, and yet, it is easier said than done… Unless you choose the right bed! Read our professional mum advice and find the travel cot that will meet your criteria, for evermore relaxing holidays in family.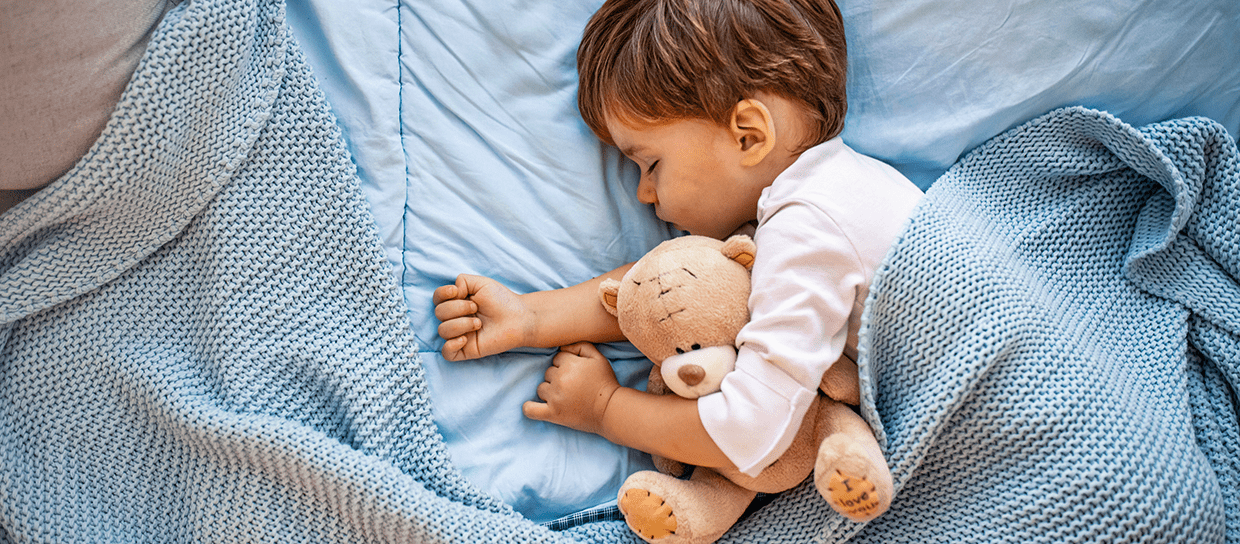 The right questions for the right answers
"How to efficiently choose your travel cot ?"
Baby's comfort is the obvious main priority. Yet, the practical aspect of your travel cot must be taken into account. You would go for a model that unfolds easily (in order not to fight with it), that does not take too much space and that would be light enough. Some travel cots come equipped storing spaces, changing tables or wheels, while others can serve as a secured play area during your trips (much like a portable baby park) or even with a zip opening, so your child can exit or enter his travel cot by himself, depending on his age.
"What about the mattress?"
Most of the mattresses sold together with the travel cots are of a poor quality, as they often are too thin and cannot assure a sleeping comfort for your child. If you plan on buying a separate mattress, never forget to choose one that is specifically conceived for travel cots, for practical matters on one hand, but also for safety on the other. Indeed, while foam mattresses are the most sought after, know that some made with "breathable" fabric avoid the accumulation of heat and dampness.
Before leaving, make sure to carry a mattress protection along, but also fitted sheets (preferably made of organic cotton), a sleeping bag (very useful to prevent the young climbers to venture over the walls of their cot), and most importantly, never forget the little teddy!
As Magali says, "I usually use a cushion or a rolled towel under the mattress, so baby's head is always slightly inclined. A very useful trick to spare some space in the suitcases!"
"Is there a maximum age to sleep in a travel cot?"
Most of the folding travel cots are designed for children aged up to 3 years old. However, a few brands prefer to indicate a maximum weight instead of a maximum age, as the baby's weight will be a key factor. In fact, your choice may be influenced by how comfortable your child feels in the travel cot, but also by his or her behaviour altogether: the criteria won't be the same for an aspiring baby stuntman and a sleeping beauty!
"How to clean a travel cot?"
Did you notice how babies love to slide their fingers between the mattress and the cot's nets? Or how they enjoy press their head against the softer sides? We know, this is really cute. Cute until they do so after eating chocolate! In order to "refresh" baby's travel bedding, clean it with a toilet glove rubbed onto solid soap, and let it dry in the open air. Otherwise, you can use a steam cleaner, which apart from cleaning efficiently will kill the dust mites and bacteria that would be living inside baby's portable cot!
The best travel cots, upon parents' advice
1. Bugaboo – Stardust (heather black or grey)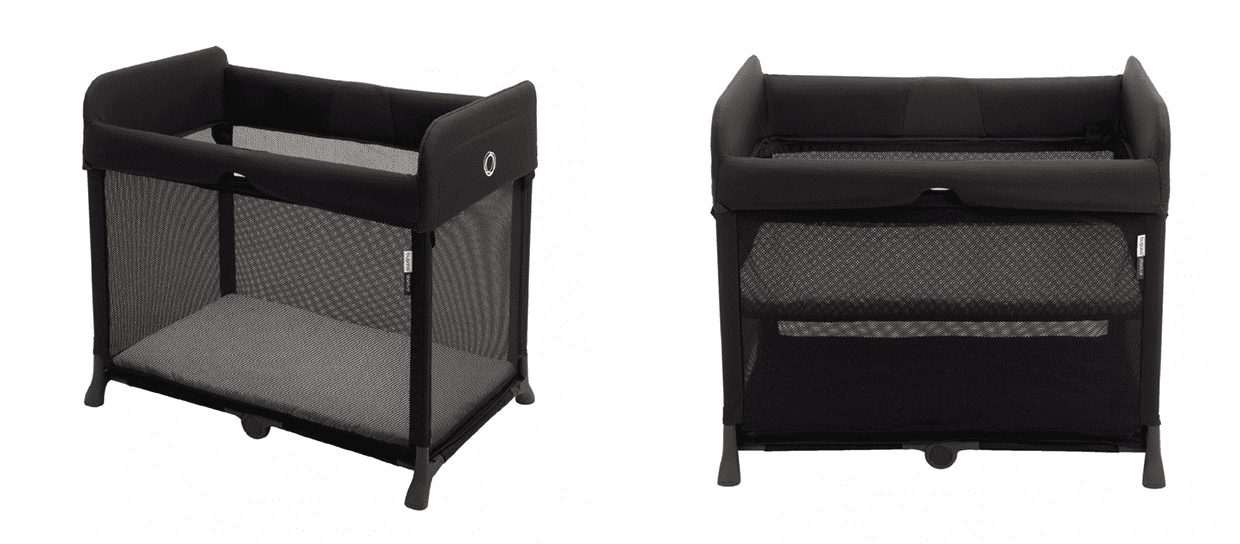 Mister Sandman now has some serious opponent against him! The Bugaboo Stardust is a genuine revolution: it unfolds in only one second, with an all-in-one conception and an integrated mattress. These very cosy travel cots fold back into a stylish cover.
Age: up to 2 years old
Price: 249€
2. Maxi Cosi – Swift 3-in-1 Travel Cot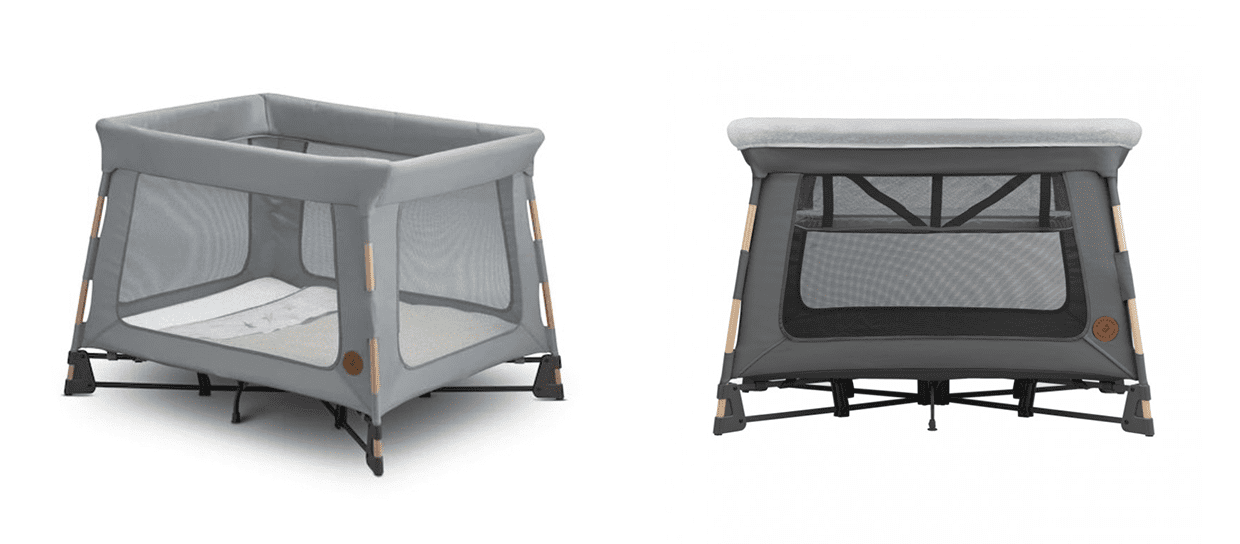 At home or travelling, the Maxi Cosi Swift 3-in-1 can be used as a cradle, a child bed or a baby park. We personally appreciate its elegance and the wood finish.
Age: up to 3 years old
Price: 219,99€
3. AeroMoov – Travel Cot – Travel Instant Giraph Sky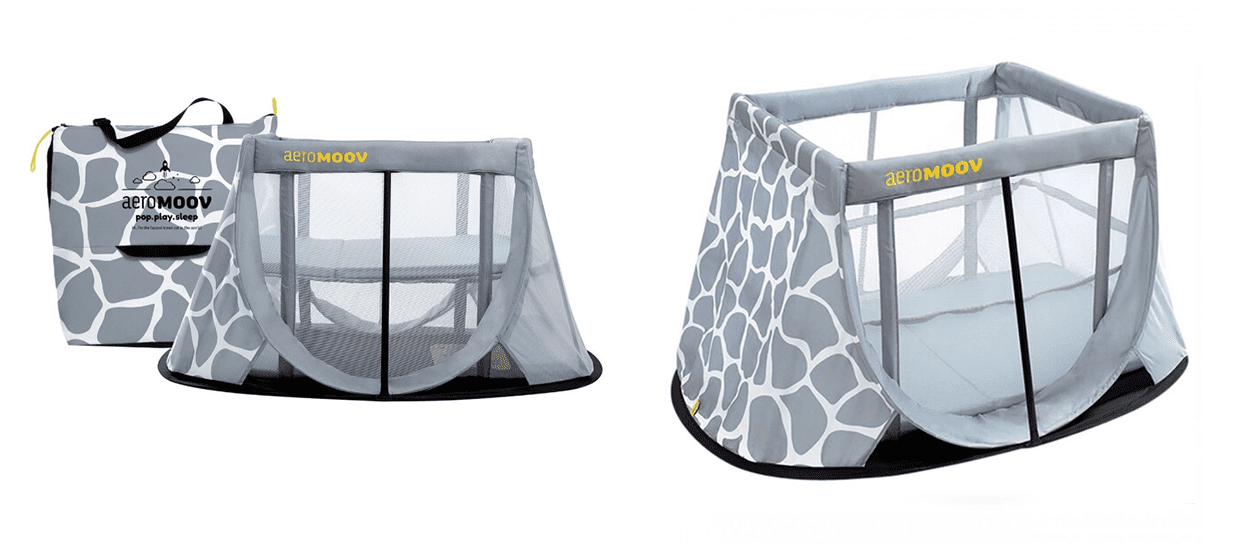 With its very cute giraffe prints, this travel cot by Aeromoov perfectly suits the newborn needs thanks to the sleeping position that can be adjusted on 2 different levels, so baby can sleep everywhere just as if he were sleeping at home (and his back is protected)! In addition, it fits in the smallest of the car trunks with its strapped storing sack.
Weight limit: 15 kg maximum
Price: 169€
Buy it here! (Note: available and delivered only in Belgium)
4. BabyBjörn – Travel Cot Light (silver or black)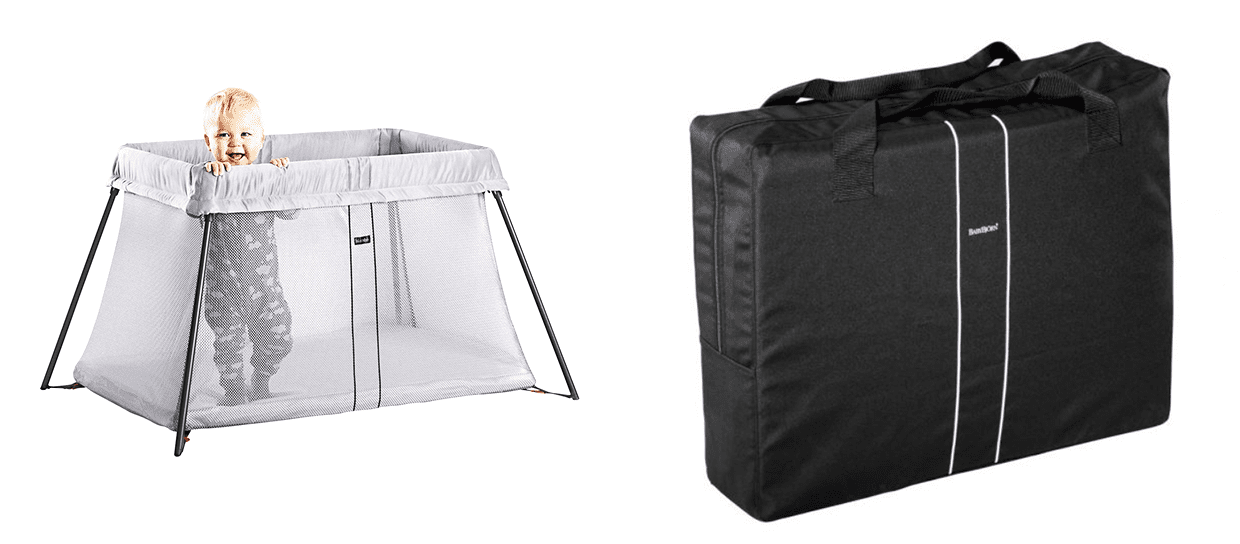 As the name suggests, the advantage of the Travel Cot Light by BabyBjörn is its very light weight! Plus, its ingenious conception: folding and unfolding it is a sleight-of-hand! Its ergonomic form gives it a very good stability and the soft mattress is the guarantee for your child of quality sleep. The parents specifically appreciate the fabric, easily removable, that can be washed in the washing machine.
Age: up until 4 years old
Price: 250€
Buy it here! (Note: available and delivered only in Belgium, France and Luxembourg)
5. Babymoov – Travel cot "Naos"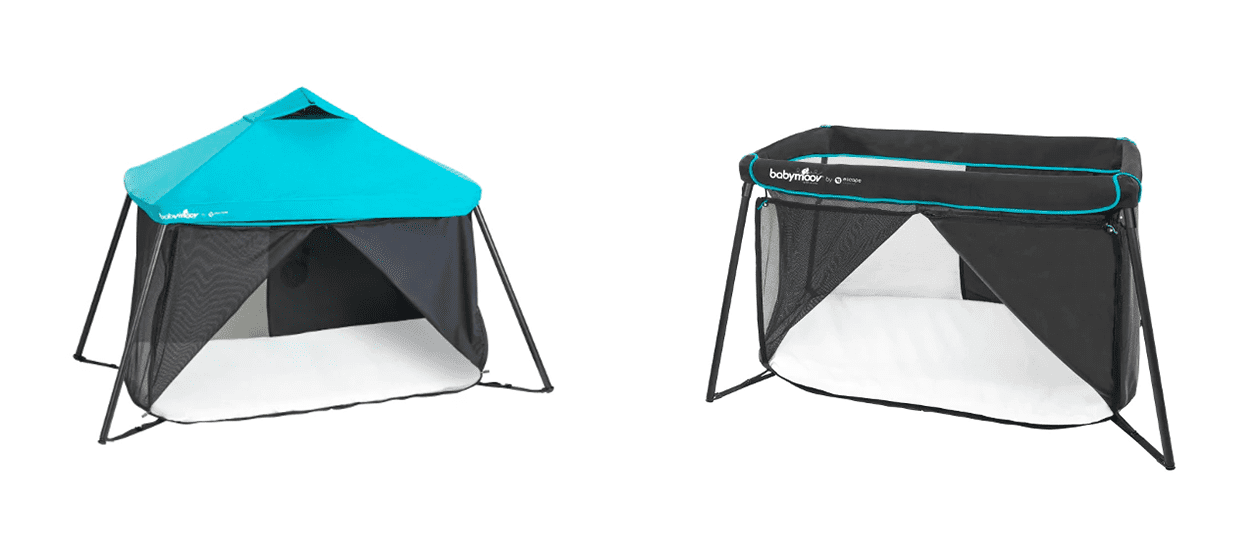 Compact and really light (only 4 kg), the Naos travel cot can be taken everywhere! Whether it is for an afternoon at your friends' house, a picnic, holidays, baby will always tightly sleep thanks to his memory-foam mattress! One bonus point: the micro-ventilated mattress sheet can go in the washing machine! And it is not over, as Naos can also turn into an evolutive play area! With a UV-proof roof and a wide "tent" zip opening, it transforms into a tiny hut where baby can have lots of fun!
Age: Up to 5 years old
Price: 172,50€
Buy it here! (Note: available and delivered only in Belgium, France, Luxembourg and Netherlands)
6. Aubert Concept – Cododo cradle (grey)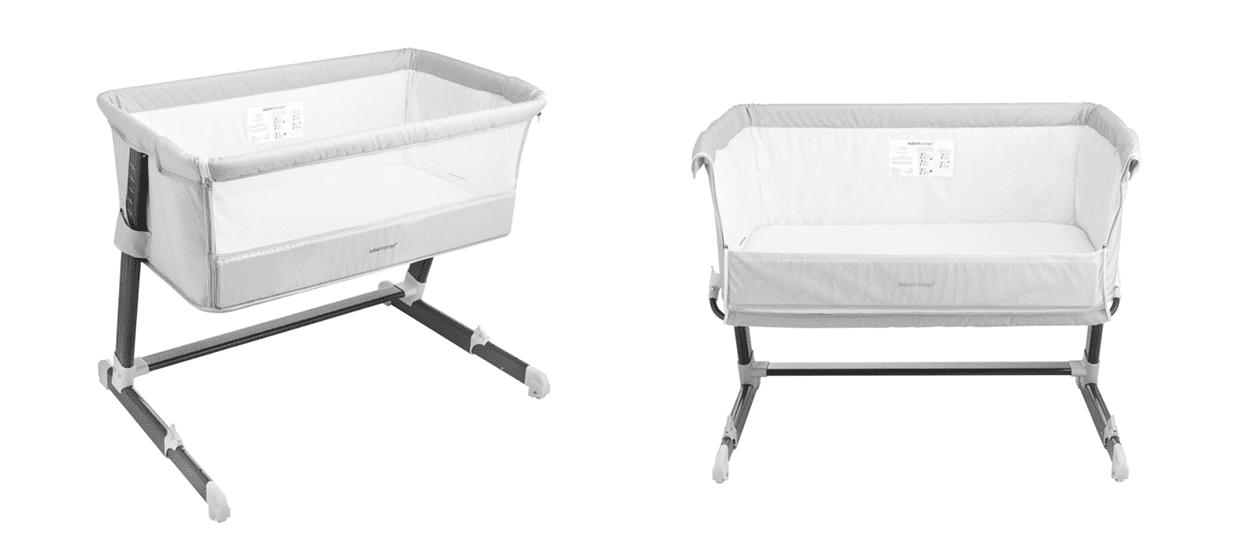 For the mothers who breastfeed, the Cododo cradle is the ideal combination between bed sharing (co-sleeping) and security! After cuddling with baby, all you need to do it to open the window placed on the side of the cradle, place it closer, at your bed height with the very practical adjustable legs, secure baby with the straps and let him sleep in his very own cocoon, right next to you.
Age: from birth to 6 months old
Price: 159,90€
Buy it here! (Note: available and delivered only in Belgium, France and Switzerland)
7. Vertbaudet – Foldable travel cot Mobi'bed (grey or dark blue)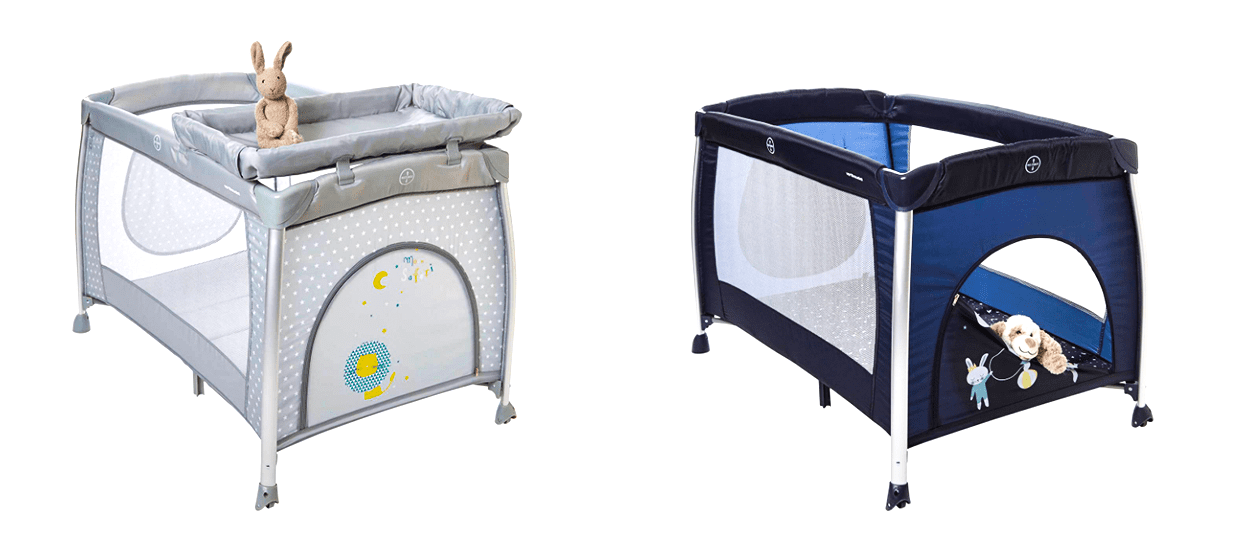 Very practical, the Mobi'bed travel cot has many assets: a wide storing pouch, wheels, to move it easily, and it can be used as a changing table thanks to its adaptable board.
Weight limit: 15 kg maximum
Price: 123€
8. Oxybul – Pop-up Cradle Dodo Nomade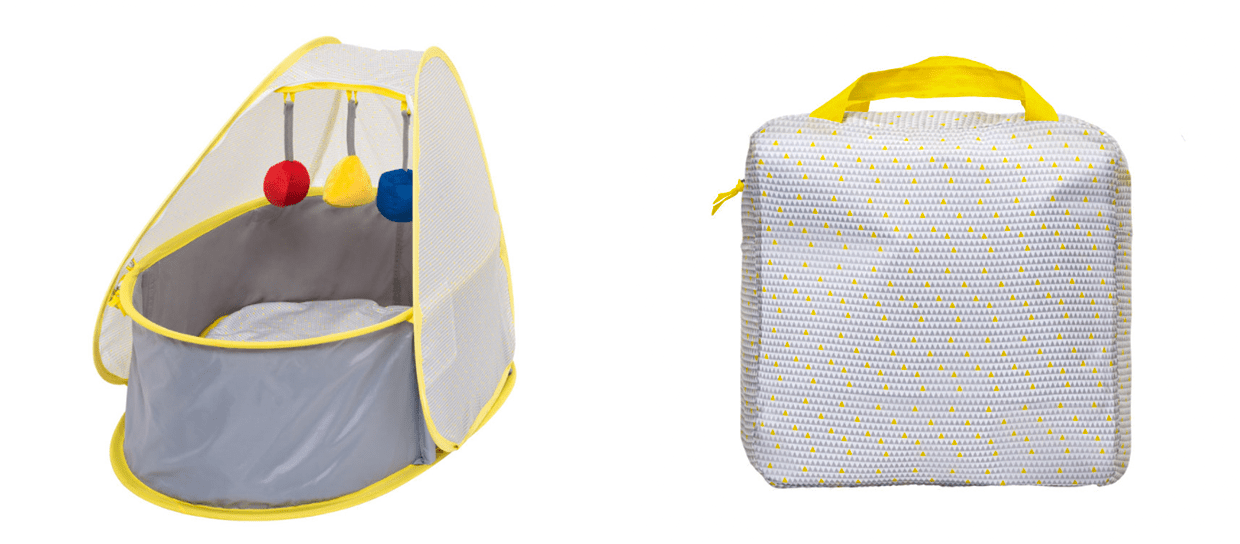 And what about the little travellers who still wear diapers? The travel cot Pop-up Dodo Nomade is one of the easiest to transport travel cot among all. A featherweight and the size of a handbag once it is folded back into its cover, it can be taken literally everywhere! Inspired by the tents that unfold by themselves, it is very practical for the little ones who still learn to stand on all four.
Age: until baby can sit by himself
Price: 49,99€
Buy it here! (Note: available and delivered only in France)
Bonus tip from a professional mum:
Your child is now too tall for a travel cot, yet you're afraid that he may fall from a conventional bed? Don't forget your bed barriers when leaving for vacation (and the inflatable ones are even better)! An amazing invention for the children that tend to move a lot while sleeping.
The Shrunks – 28,95€
Buy it here! (Note: available and delivered only in Belgium)
To go further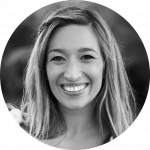 Magali, mother of two children, from Waterloo