For many years now, the idea of children's stores has been growing around the globe. In Europe, Belgian, Swiss, and Parisian stores stand above the rest with their sublime collections that entice the youngest customers and their parents.

Stuffed animals, toys, clothing, and decor are the four main types of products you can often find in the displays of the most original kids-friendly concept stores! Little Guest (luxury hotel collection for families) has narrowed down the selection to the best stores for babies, children and teens who expect just as much as their mom and dad.
Belgium
1 – BUISSONNIÈRE
Brussels

Masterfully run by the four daughters of the store's founding couple, the indispensable 30-year-old Belgian brand Buissionnière offers young children extremely refined collections. Patented designer for the Belgian Royal Court since 2013, the brand is known for the high price-quality ratio of their products, as well as their relaxed upper-class looks. Their bestsellers? Their wool sweaters for children and their little basics that have become iconic. During their sales, head over to their stores to find hidden gems for low prices!
We love: The 100% family management and that they test every new collection on the youngest members of the generation.

2 – LITTLE CHARLY
Brussels and Wallonia

The world of Little Charly is an explosion of joy! Since 2016, this fashionable and responsible Belgian brand, who designs and creates all their products inside the country, has offered childcare and decor items inspired by the current « cocooning » trend. Mother, stylist, and aesthete, Florence Vanbecelaere tests all her creations on her own two children: Anna and Nelson. The brand values the comfort and wellbeing of young children above all else, while the originality of their lines is enough to win over the hearts of mom and dad.
We love: Their unmistakable bath capes and their Oeko-Tex certified suppliers.

3 – WATTITUDE KIDS
Liège

Wattitude is a unique concept for artisanal loving families! This lifestyle store exclusively offers products designed, created and/or produced in Wallonia, the French-speaking region of the Kingdom of Belgium. Now a must in the city of Liège, the chic, local, the eco-friendly store attracts large, close-knit and responsible families. In the fun and colourful window display at Wattitude Kids, the little sister store of the original concept, you'll find fashion and design accessories, gourmet specialities, as well as toys and books designed especially for children's budding curiosity between 0 and 6 years old.
We love: Their birth registries and their family-oriented workshops.

4 – MINI'ON
Namur

Young boys and girls between 0 and 6 years old are always spoiled at Mini'On in Namur. The young, 100% kids-friendly concept store, created by Maïté, a young mother whose son Isaac is the brand's muse, boasts the most adorable fashion and decor accessories on the market: sweatshirts, dresses, sleep sacks, bathing suits, nightlights, bath capes, teddy bears, backpacks, stuffed animals, toys, books, lunch boxes, etc. With their high quality, gently coloured products, this little company (which is extremely active on social media) is constantly evolving with the trends.
We love: The mini bowties for young boys and daring young girls.

5 – CITRON GRENADINE
Louvain-la-Neuve

Citron Grenadine is a boutique with its own poetic and playful universe that awakens the senses of young dreamers. With their colourful ready to wear collection and their large selection of sparkling decor accessories, Géraldine and her concept store have everything for families who are looking for something fun and exciting every day. Among the brands in their showroom, you'll find numerous must-have partners, including Numéro 74, Liewood, Konges Sloejd, Woodenstory, Maileg… and for clothes, Bobo Choses, Quincy Mae, Rylee&Cru, or +1 in the family.
We love: The promotion of Belgian and European creators.

6 – WINNIPEG
Lasne

In this warm, outlet style store, Winnipeg pampers babies, children, and adolescents up to 18-years-old. Nicolas and Fabienne Foulon's store offers around 20 high-end clothing brands (Bellerose, Enfance, Gold, Paul Smith, Hartford, Hero Seven, etc.), as well as contemporary decor and Scandinavian furniture. Since 2015, demanding families have been frequenting this practical and inspiring spot which evolves with young fashionista's preferences!
We love: The toy boxes and the jewellery.

7 – GREEN KIDS
Waterloo

If you are passing through the land of the famous lion, don't forget to stop by the lovely Green Kids boutique! This designer concept store brings together the best children's products in the world. The store, whose philosophy is « Grow up differently », offers children simple, beautiful and useful items that are also ecofriendly. The collections are carefully selected, all in respect of ecology and ethics. There, you'll find more than 90 high-quality, sustainable brands such as Greentom, Organic Kidz and Hvid.
We love: The bunk beds and the wall animals.

8 – SOURIS VERTE
Waterloo

A second must-visit store in the heart of Waterloo is, of course, Souris Verte, a family business founded by France, mother of two young adventurers with great taste: Emma and Lou. The boutique is dedicated to children's bedroom decor and owes its amazing reputation to the originality and the undeniable creative potential of their products. The numerous brands in their catalogue (Poli & Oli, Little Dots, Bloomingville, etc.) are European and have an unbeatable sense of style. All of this for an affordable price, which will surely please mom and dad.
We love: The tepees and the indoor cushions.

9 – JUNIOR SHOP
Brussels

Night lights, bed sheets, backpacks, cosmetics, childcare accessories, and even party supplies, these are just a few product categories that Stephanie and her charming little family offer demanding families in her wonderful boutique. After working for Google for 9 years, this entrepreneur mom decided to leave it behind and to take on the incredible task of accompanying mindful parents in awakening a taste for the finer things in their children! The best brands on the market, most of which are European, are there: Nobodinoz, Mr Maria, Engel, Pôm, Rex, etc.
We love: The bohemian streamer and the sleeping bags that are as cute as they are comfortable.

10 – BOUCLE D'OR
Brussels

For over 15 years now, Sabrina Palmisano has welcomed you into her lovely boutique on rue du Tabellion, in the charming Châtelain neighbourhood! A boho-chic spot where children and their parents can spend hours, as there is so much to see: clothing, shoes, toys, decor, etc. Teenagers also have their own spot in this unique world whose muse is Baby Maurice, a young boy with platinum blond hair and timeless glasses. Absolutely adorable!
We love: The wicker baby basket and their ready to wear collection.

FRANCE
11 – BONPOINT
Paris

For more than 40 years now, the ready to wear house Bonpoint has dedicated itself to Made in Fance elegance for children. The founders, Marie-France and Bernard Cohen, promise to create high-end clothing with refined silhouettes that fall between conventional and modern. The clothing is all handmade in a small Parisian sewing workshop. The quality of the embroidery is remarkable, the accessories are bold, and the highlighted pieces sell like hotcakes. The brand even attracts children of international celebrities such as Harper Beckham and Obama's two daughters.
We love: The masculine blazer for young girls.

12 – CHOCOLAT SHOW
Paris

The Chocolat Show boutique opened its doors in the 16th arrondissement of Paris in 1999. Known for its prestigious partnership with big luxury brands such as Hermes, the company made itself known in 1986 as an event agency specializing in food for birthdays and other celebrations exclusively for the most demanding children in Paris. Its founder, Myriam Jencquel, is willing to move heaven and earth in order to have the most original products in her store, as well as to dazzle your children, their most distinguished guests.
We love: The entire Christmas collection: totally magical!

13 – BOBINE
Paris

Anything goes at the Parisian boutique Bobine! Opened in 1989 by two cousins, both mothers of 4 children, the brand has managed to thrive throughout multiple decades with unwavering taste and without forgetting their flagship product: school uniforms which, even today, have made the brand an important partner of large scholarly establishments in France. Bobine's sublime Instagram account shows off many of the looks that are available in their store or online for children between 3 months and 12 years old.
We love: The ponchos and the Halloween costumes.

SWITZERLAND
14 – PETIT TOIT
Lausanne

Our last stop is located in Switzerland, in the centre of Lausanne, to discover the collection of home furnishings and decor at the children's store Petit Toit. Even beyond their product categories that stay true to the fairy tale atmosphere of children's rooms, the company never ceases to uncover new, talented designers, while also offering decorating and furnishing advice, a tailor-made service for children who may be without inspiration… The store works with big names in the industry, such as LIFETIME Kidsrooms.
We love: The cabin beds for the little ones and lofted beds for teenagers.

Children are not the only ones who have the right to go shopping! Parents too can do some shopping when they are on holiday. Our article on the most beautiful destinations for family shopping might help you decide on your next holiday!
Let's enjoy ourselves!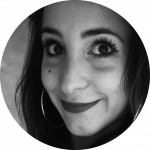 Sarah, 27 years old, Italian gastronomy and travel addict, from Brussels