To all those who think that family hotels and luxury do not mix, think again! Little Guest (collection of luxury hotels for families) has listed for you 10 5 * hotels in Europe, awarded prestigious awards or famous for their incredible kids-clubs.
FORTE VILLAGE, SARDINIA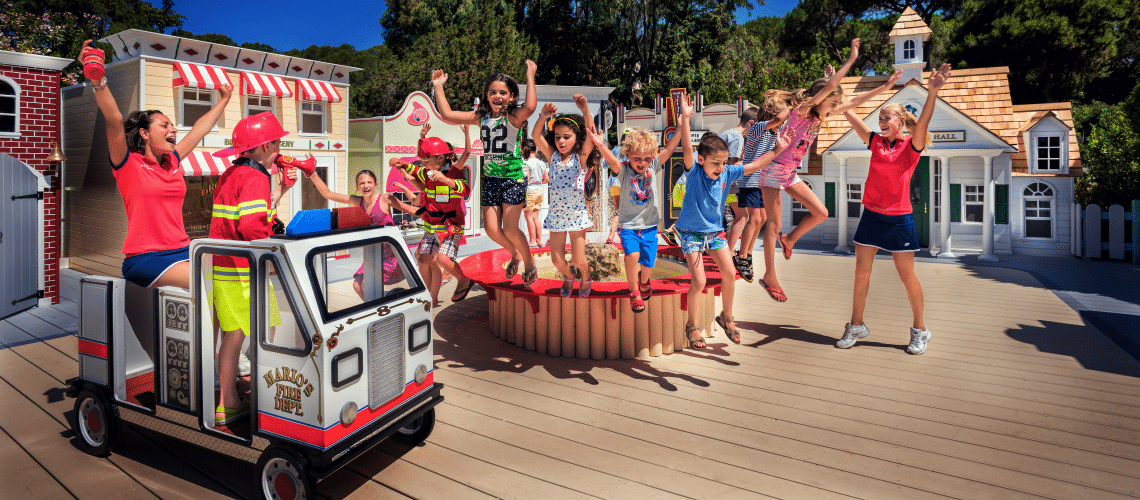 19 times awarded the title of « Best Resort in the World », the Forte Village brings together 3 kids-clubs dedicated to babies, children from 3 to 13 years old and teenagers. The Forte Village also has 300 days of sunshine per year, 1 private beach of white sand, voted among the 25 most beautiful beaches in the world by Forbes magazine, 21 restaurants, most of which are starred, 10 swimming pools, 1 golf course of 27 holes, 1 Aquapark and also 9 hotels, including Hotel Le Palme ****, Hotel Il Castello **** et Hotel Bouganville **** 11 luxury villas including a Barbie bungalow that is entirely decorated with the effigy of the famous doll. This hotel is one of the most beautiful luxury hotels with baby club in our collection!
From 245€/room
ASIA GARDENS, SPAIN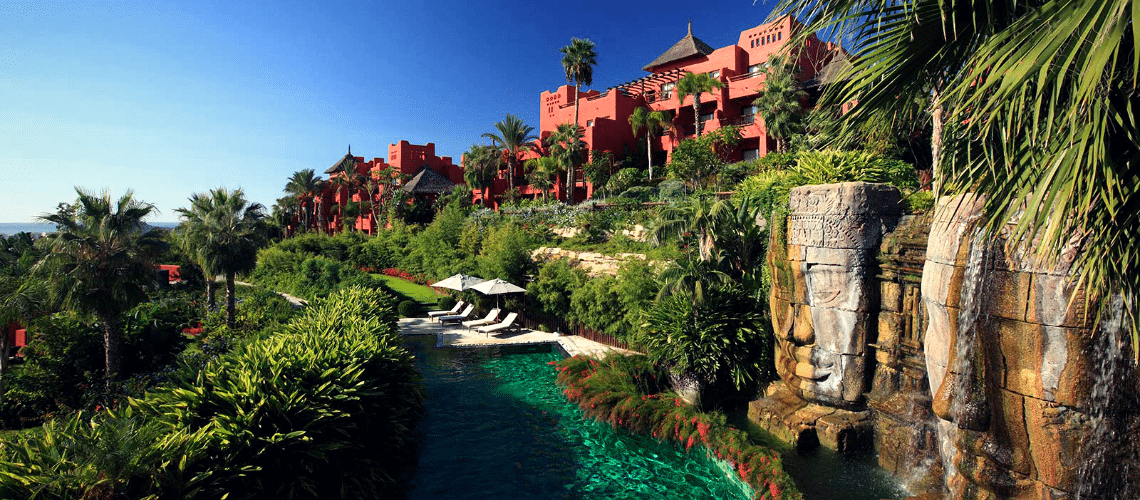 Asia Gardens lets you visit South-East Asia and the Sierra Cortina Mountains, a few kilometres from Alicante. This eco-chic, relaxed hotel offers parents free yoga, tai chi, pilate and chi-kung classes. Children aged 4 to 12 can spend all their time in the pirate kids club, where they practice recreational activities alongside experienced assistants. Together, parents and children enjoy the hotel's lagoon pool, but also take the road to the many theme parks in the area.
From 240€/room
CAMIRAL, SPAIN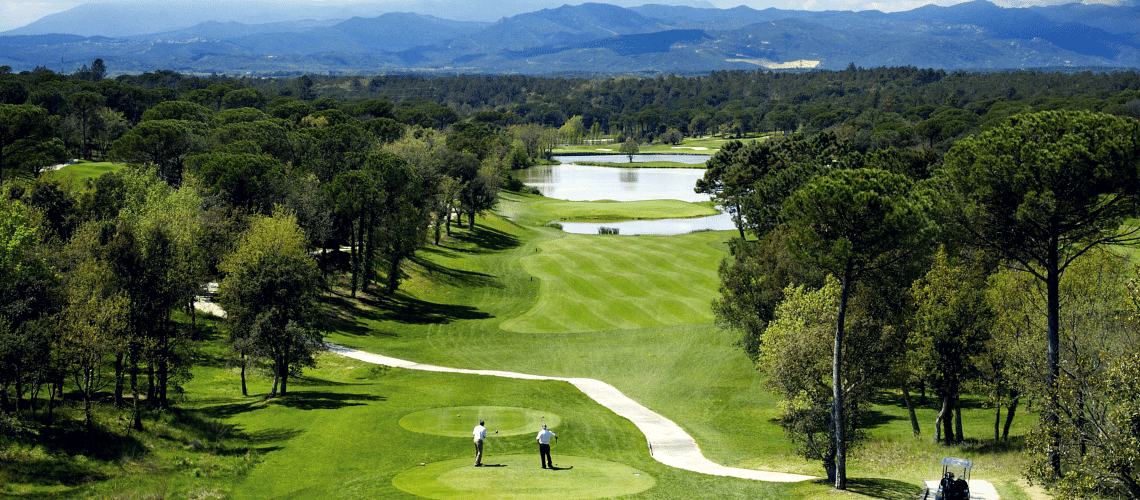 Nestled in the heart of the PGA Catalunya Resort, the Camiral lends its rooms to budding and experienced golfers who are perfecting their swing from its two 18-hole courses, considered the best in the country. However, not all families who stay at Camiral are golf lovers… The address is intimately family with its incredible kids-club for children from 3 years and its high quality babysitting service.
From 165€/room
MARTINHAL SAGRES, PORTUGAL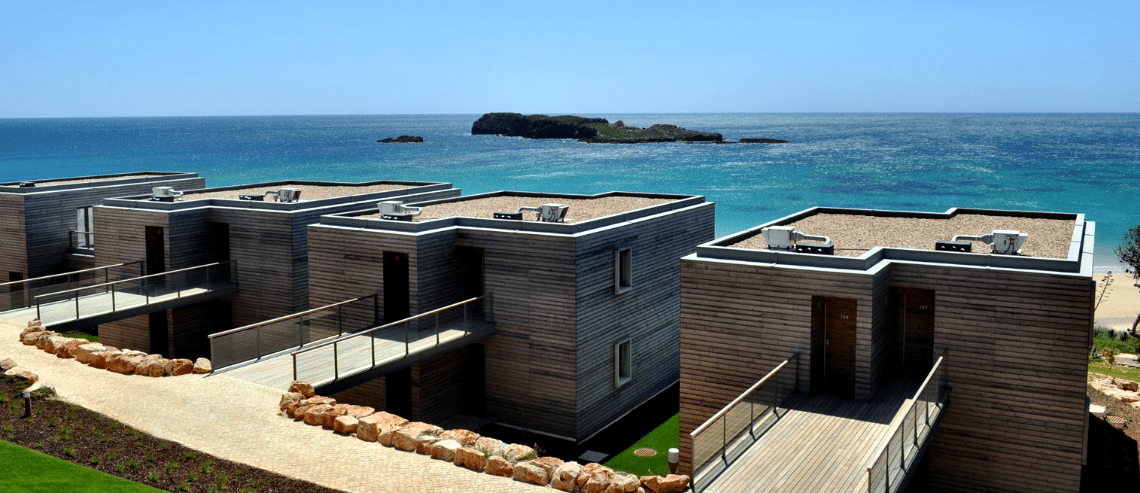 Voted « Best Family Resort in Portugal » in 2013, the Martinhal Sagres estate is the ideal hotel for tribes visiting the Algarve. Located in a protected natural park, this haven of peace guarantees a 100% nature stay in privacy between sky, land and sea where everything is possible: hot air balloon rides, helicopter rides, free fall from a small plane, sea excursion to see the Atlantic dolphins, yoga classes, pilates, surf, paddle, diving or sailing. In the meantime, your toddlers join their nannies and entertainers at the hotel's kids clubs.
From 185€/room
DOMAINE DE MANVILLE, FRANCE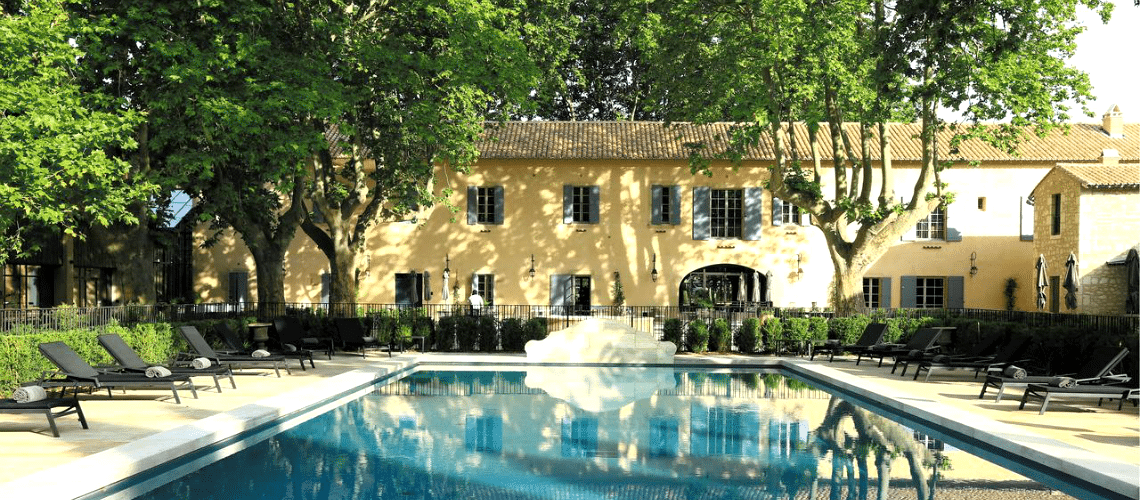 Drop your bags at the doors of this family hotel located in one of the most beautiful villages in the South of France: Les Baux-de-Provence. The Domaine de Manville houses private villas with connecting rooms and all the essential attractions to the Provençal experience: massages under the songs of cicadas, tasting traditional pastis, hiking in the Camargue, local cooking classes, bike rides and yoga classes in the middle of the lavender fields. Bring your tribe for the essentials: a table, mother nature and unique moments of sharing.
From 245€/room
ROYAL EVIAN, FRANCE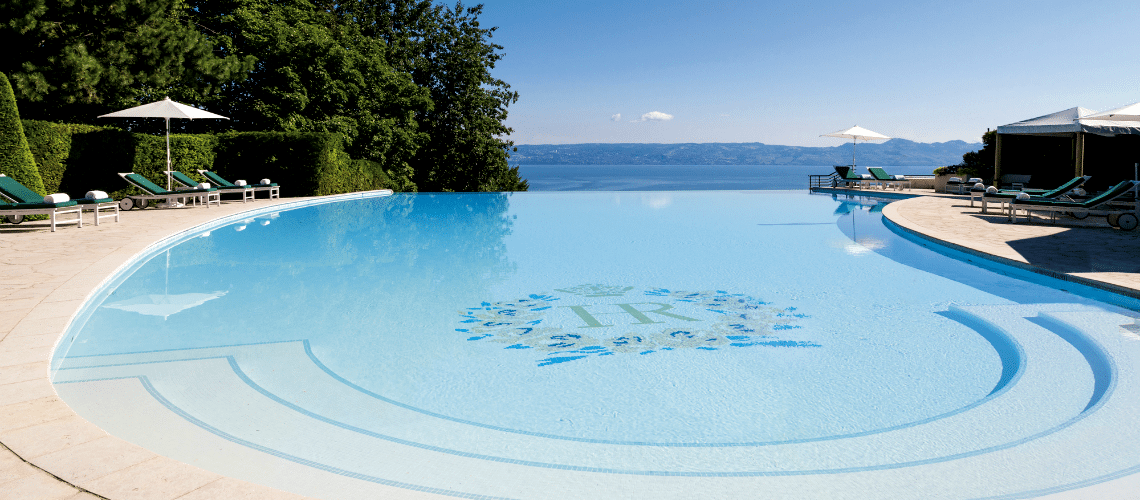 Surrounded by a 19-hectare park, Hotel Royal Evian offers a superb panorama of Lake Geneva and the mountains of the Lausanne region from its outdoor pool. The area that has recently received the distinction of « palace » also has two other pools including a paddling pool supervised by a lifeguard, a starred restaurant, water sports and activities such as archery or fishing, basketball and also a golf academy, not to mention its 3 kids-clubs respectively dedicated to infants, toddlers and teens.
From 395€/room
 SANI CLUB, GREECE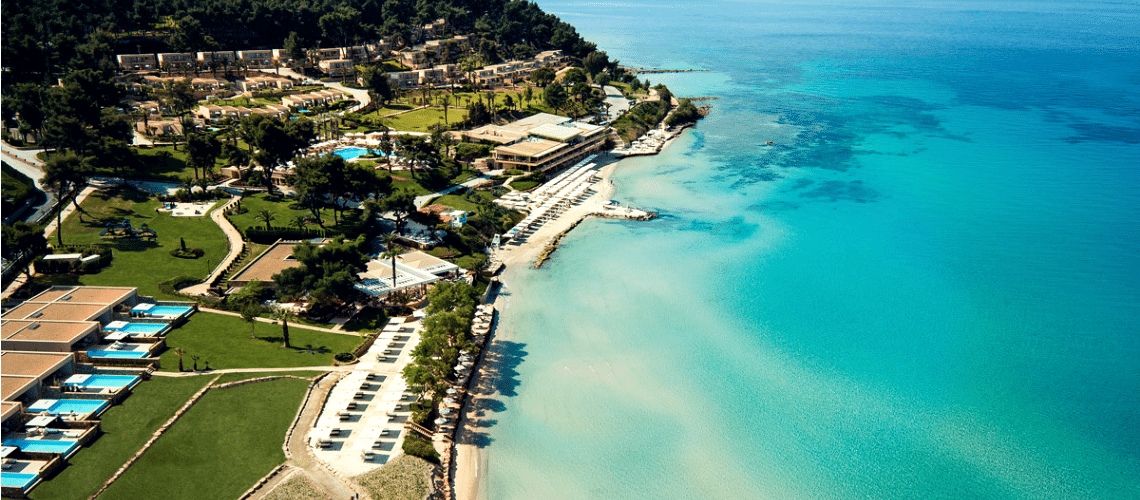 Nestled in the heart of a 400-hectare ecological reserve on the Greek peninsula of Kassandra, the Sani Club boasts a beautiful 7-km-long white sand beach. This direct access to the sea benefits travelers fond of water sports. The hotel also has a large number of sports facilities such as free baby swimming lessons, mountain bike rental and free yoga on board lessons. Children from 4 months to 17 years old enjoy the joys and pleasures of their 3 kids-clubs while Mom and Dad take the wine route and visit Poligiros, the capital of Chalkidiki.
From 176€/room
IKOS OLIVIA, GREECE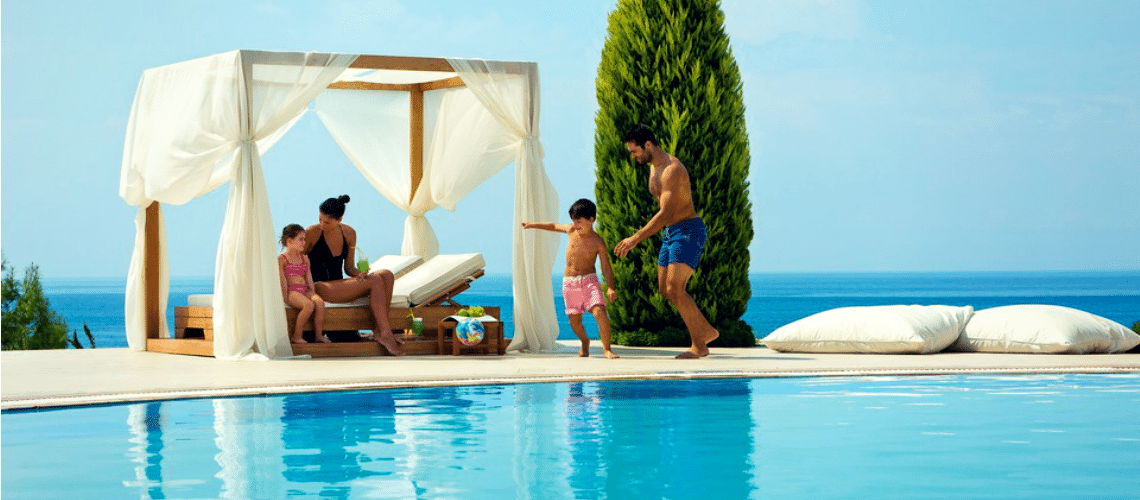 We stay in Chalkidiki with the prestigious 5 * Ikos Olivia. There, families benefit from an all-inclusive formula that is truly out of the ordinary. Are included in the price of the stay are starred restaurants, access to its 3 kids-clubs (nursery, toddlers and teens), sports sessions and also all children's events. Voted "Best All-In Luxury Family Hotel in the World", the hotel has a beautiful private beach where a babysitter monitors your toddlers for free for 30 minutes.
From 185€/room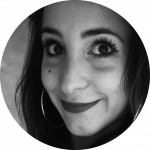 Sarah, aged 25, journalism and travel addict, from Brussels