Pregnancy is a period of great upheaval on many levels: hormonal, physical, but also psychological. These 9 months, full of doubts, fears and strong emotions, are undoubtedly the time when women most aspire to be pampered. And what better way to relax than with a massage? To help you see more clearly about massages during pregnancy, Little Guest has investigated!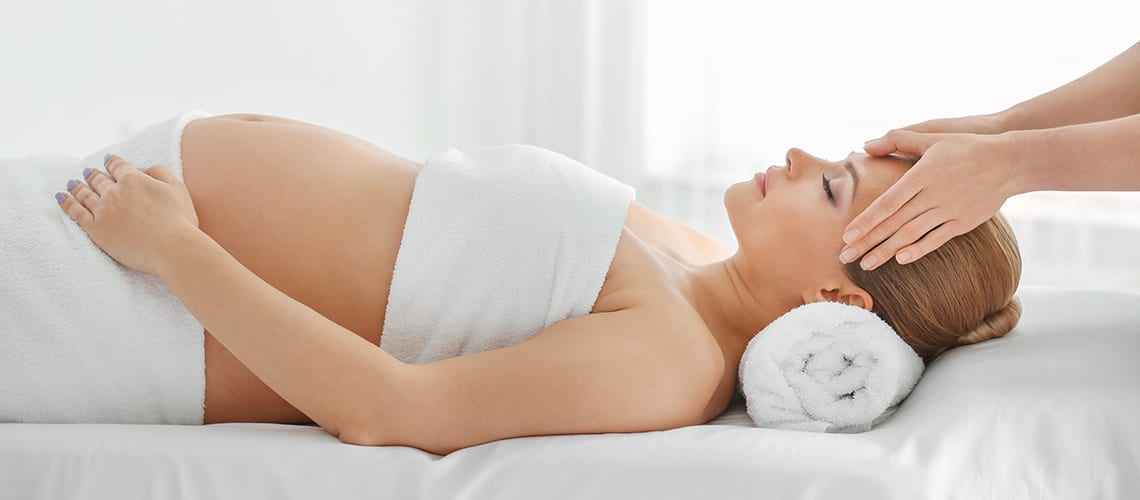 ANSWERS TO THE MOST FREQUENTLY ASKED QUESTIONS
Can you get a massage throughout your pregnancy?
Although prenatal massage is safe, it is recommended that you wait until the fourth month of pregnancy to start the sessions. During the first three months, the foetus gradually stabilises and the risk of miscarriage is higher. From the 4th to the 8th month, you can therefore have a massage without fear as long as the practitioner is trained in this type of care. At the end of pregnancy, around the 8th and 9th months, massages are, on the other hand, not recommended. Indeed, the pressure exerted could trigger contractions and lead to premature birth.
Are there any contraindications to massage during pregnancy?
Prenatal massage must obviously be given special attention because the health of two people is at stake. It is good to remember that you do not massage a pregnant woman like any other person. You should therefore avoid massages that are too invasive or too deep, as well as heated treatments and favour light, gentle and slow movements. Indeed, heat promotes blood vessels dilation and this could lead to a drop in blood pressure. Another rule is to avoid essential oils as much as possible, but take full advantage of vegetable and regenerating oils! Finally, certain precautions should be taken in certain cases: if you suffer from high blood pressure or if you have contractions or blood loss, do not hesitate to ask your doctor for advice on how to proceed.
What are the benefits of prenatal massage?
During pregnancy, massage therapy can be very useful. It helps to prevent the risk of injury to the perineum during childbirth and also reduces the discomfort experienced by pregnant women. On a psychological level, massage helps reduce stress and fatigue thanks to the endorphins released by the body. In addition to these obvious benefits, prenatal massage has many other advantages:
Helps reducing cramps and other pains in the shoulders, back, neck and sciatic nerve and thus helps to reduce the risk of insomnia.
Relieves the joints, improves circulation, digestion and breathing.
Relaxes the sinuses and reduces headaches.
Offers emotional support to the mother (and therefore to the child).
Helps the mother to maintain good posture so that the pregnancy goes as smoothly as possible.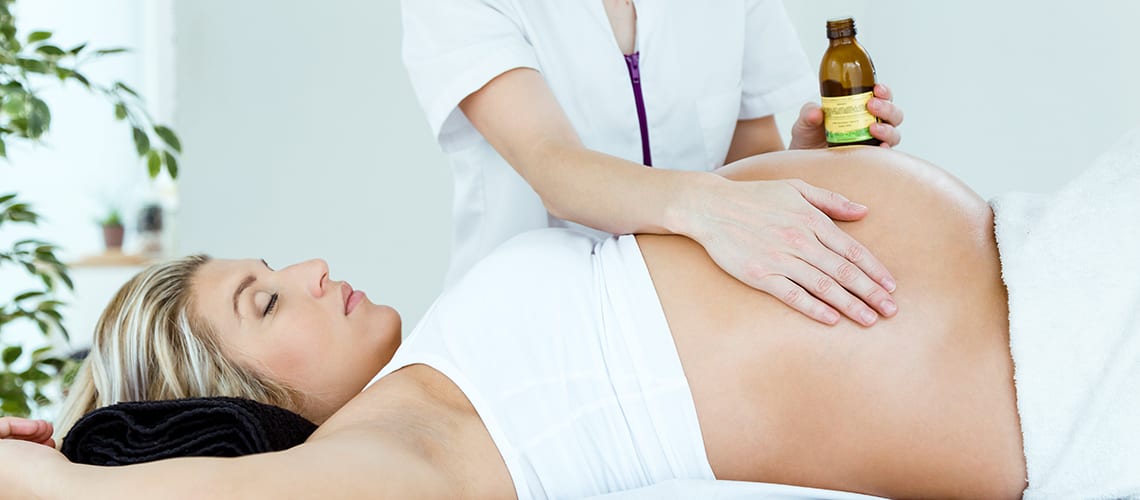 5 TYPES OF MASSAGEs ADAPTED TO PREGNANT WOMEN
Watsu or aquatic massage:
Watsu is a massage technique performed in water. The absence of gravity allows the therapist to mobilise your whole body, unlike traditional massages which are subject to certain physical constraints. By alternating stretching, twisting and light pressure on specific points, your body relaxes and becomes more supple. In addition, this treatment offers the same benefits as lymphatic drainage. It improves blood circulation and reduces inflammation and water retention. All in all, Watsu will give you a more than welcome feeling of lightness, reduce back, shoulder and neck pain and prevent muscle spasms. The bond with your baby will be even stronger, because don't forget that your baby too lives in an aquatic world.
Cranial massage:
Originally from India, the cranial massage is perfect for pregnant women. Indeed, it avoids the sensitive areas of the stomach and lower body and concentrates on the upper part of the torso, from the shoulders to the hair! Slow and precise, it soothes the muscular tensions in your neck, a part of the body that is extremely stressed during pregnancy to balance your posture as your baby grows. Shoulders, neck, face, skull and even hair, all these parts of the body can be worked on during this massage. In addition to soothing muscular pain, it is known for its anti-stress and relaxing virtues.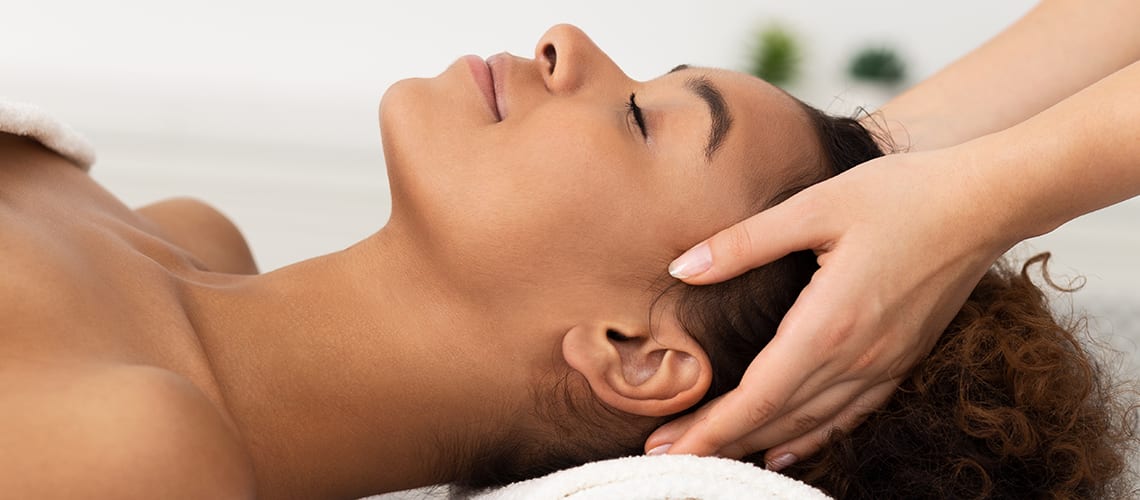 Massage using hypnosis:
Traditional massages have no effect on you? Let yourself be tempted by a massage under hypnosis. While hypnosis has already proven its effectiveness in facilitating, for example, smoking cessation, it is also very effective when combined with a massage. Indeed, by combining half-sleep, music or soft words and rhythmic movements, this type of massage will allow you to reach a state of deep relaxation whose effects will last long after the session is over. The movements are announced beforehand and the different pressures are combined with visualisations to immerse you in the calmest of atmospheres. This type of treatment will allow you to rest, recharge your batteries and reconnect with yourself, and therefore, with your baby.
Massage with a rebozo: 
Straight from Mexico, the rebozo is a traditional fabric whose design secrets are passed down from generation to generation. It is used on many occasions like weddings and births, but not only! Indeed, it is sometimes used for enveloping massages! The therapist begins by covering the lower part of the body to stretch and relax the muscles; the session continues at the pelvis and hips with rocking movements and then the massage continues to the arms and shoulders. You are thus completely enveloped and this allows you to release the pressure completely. Perfect for relieving the pain and cramps associated with pregnancy, this Mexican massage is also ideal after giving birth, to regain full possession of your body.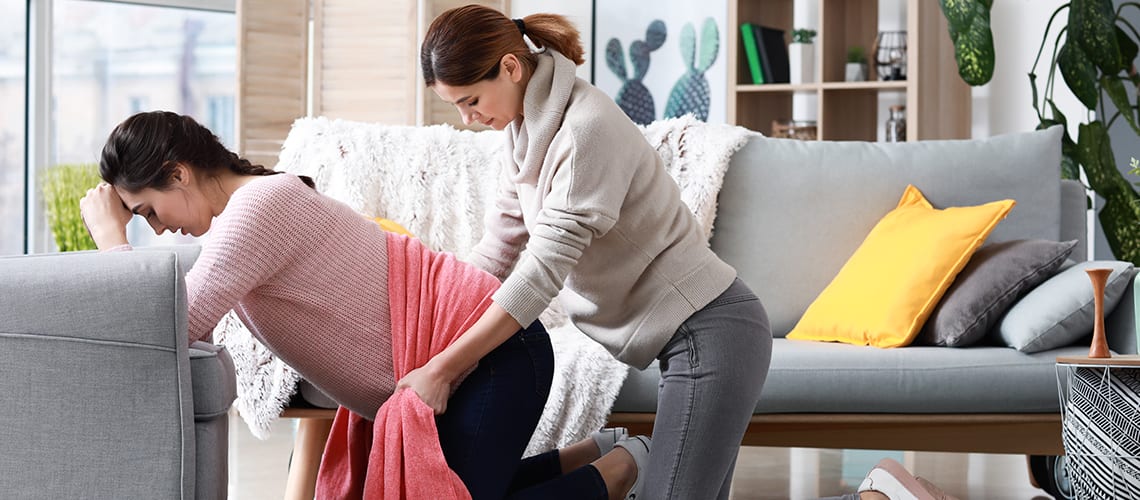 Ayurvedic massage:
Recognised by WHO, Ayurveda places the woman at the « summit of creation » and the fact that she is carrying a child gives her a sacred feature. This Indian medicine is declined in various pressures and tractions on different very precise points determined by the practitioner. Each Ayurvedic massage is therefore totally unique as it adapts to the specificities of each woman. Since pregnancy is a period when hormonal and emotional imbalances can be numerous, it is an ideal time to let yourself go in the expert hands of a therapist. Calm, serenity and relaxation are the key words of this age-old practice. Your body and mind will say thank you!
LITTLE GUEST HOTELS OFFERING ADAPTED MASSAGES
Terre Blanche Hotel Spa Golf Resort *****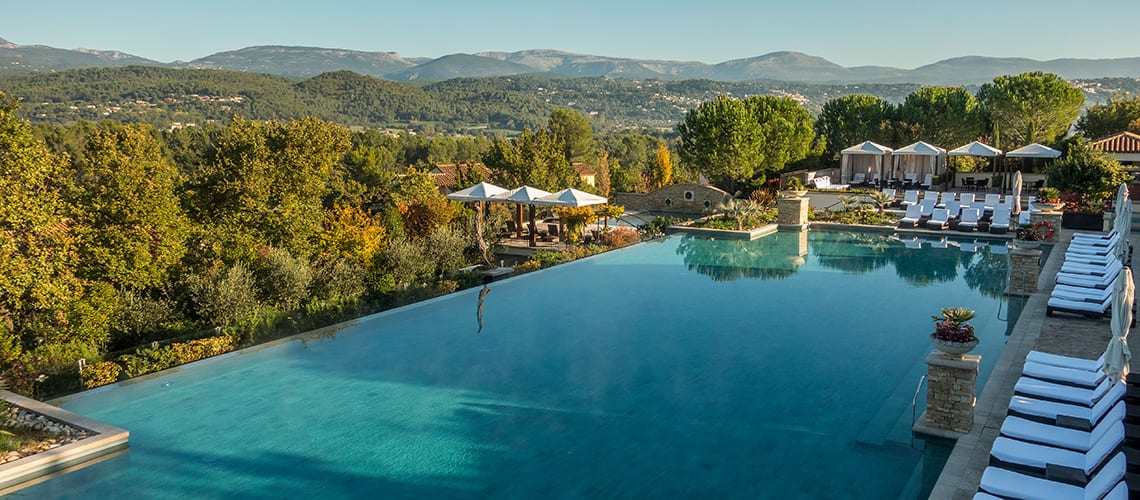 A true haven of peace, the Terre Blanche Hotel Spa Golf Resort is set in the heart of unspoilt nature and offers a breathtaking view on the perched villages of the Pays de Fayence. Combining the charm of Provence with the sophistication of the Côte d'Azur, this sumptuous establishment will ensure you an unforgettable stay.
With its 3,200 sqm surface area dedicated to well-being, including a 20-metre-long indoor swimming pool, 14 treatment rooms and a fitness room with state-of-the-art facilities, the hotel's spa has serious arguments to seduce you!
Among the treatments and massages on offer is one for pregnant women. Available from the 4th month of pregnancy to 8.5 months, it will provide you with all the relaxation you need to make the most of your stay.
Hôtel Royal Evian *****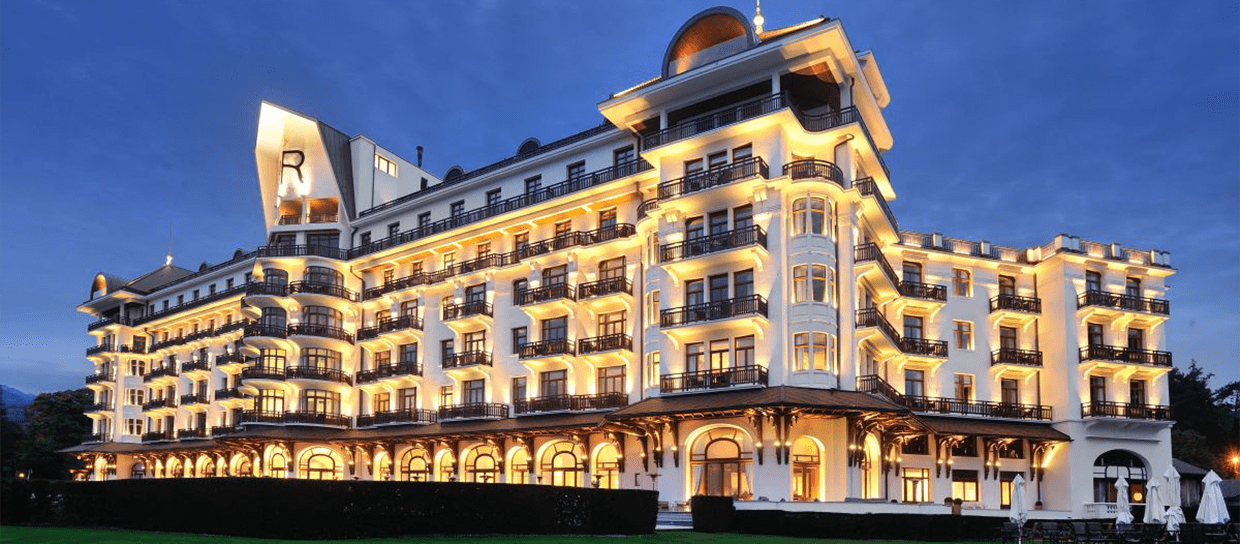 Geneva, what a place to relax! Head for the spa town of Evian for an exceptional stay at the Hôtel Royal Evian*****!
In addition to its breathtaking view of Lake Geneva and the French and Swiss Alps, the hotel has an absolutely extraordinary spa!
This prestigious hotel welcomes pregnant mothers to its 1,200 sqm spa for prenatal care. The hotel, which recently obtained the distinction of « palace », has specially designed a tailor-made and exclusive wellness programme for young mothers and their babies from 4 to 10 months. In the morning, Mum learns to massage her baby. In the afternoon, she is pampered by experienced masseuses.
Grand Hôtel Les Flamants Roses ****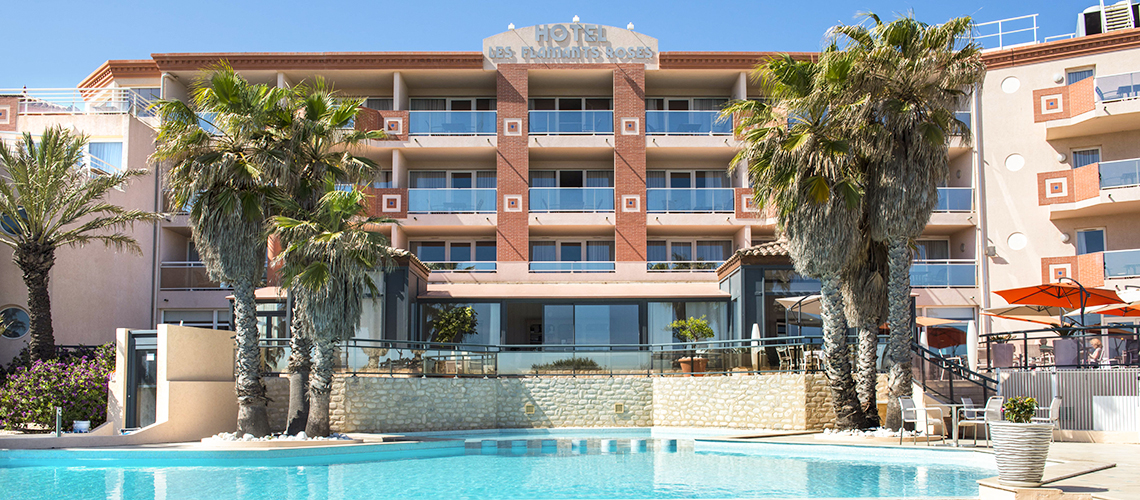 Head South-East to discover the Grand Hôtel Les Flamants Roses ****, a stone's throw away from the sea. Sun, beach and thalasso are on the programme of this exceptionnal hotel nested in one of France loveliest region.
As you can imagine, it is not for nothing that Little Guest recommends this establishment. The 1600 sqm spa spans over three floors and boasts (beside pools, hammam and sauna) a wide range of face and body treatments provided by experienced massagists and therapists. Sessions of aquabike, aquagym, fitness and yoga are also scheduled, a smooth way to do sport while taking care of your pregnancy.
Eventually, nothing beats a good old swim to harmonize your body parts. Good thing, the hotel is equipped with three heated pools (33°), ideal for the baby to be totally safe in your lovely cocoon.
TO GO FURTHER
At Little Guest, we accompany families but not only! We are also attentive to the needs of expectant mothers. Everyone knows that pregnancy rhymes with new challenges, and to help you make the most of this emotionally charged period, we have written an article on pregnancy diet and nutrition. Feel free to have a look at it!
Fortunately, expectant mothers too have the right to travel! In order to help you get a clearer picture of air travel during pregnancy, we have prepared a summary of things you need to know before taking off into the unknown when you are expecting a child! You will find our tips, answers to your questions and a presentation of flight conditions by airline.
Just because baby has arrived doesn't mean that you can't get a good massage anymore! More and more institutes are offering mother-child care as a duo. For instance, you can enjoy one of them at the Domaine des Étangs wellness centre! Be careful, if you visit the page, you may succumb to the crazy charm of this exceptional hotel.
Little Guest wishes you a happy and fulfilling pregnancy!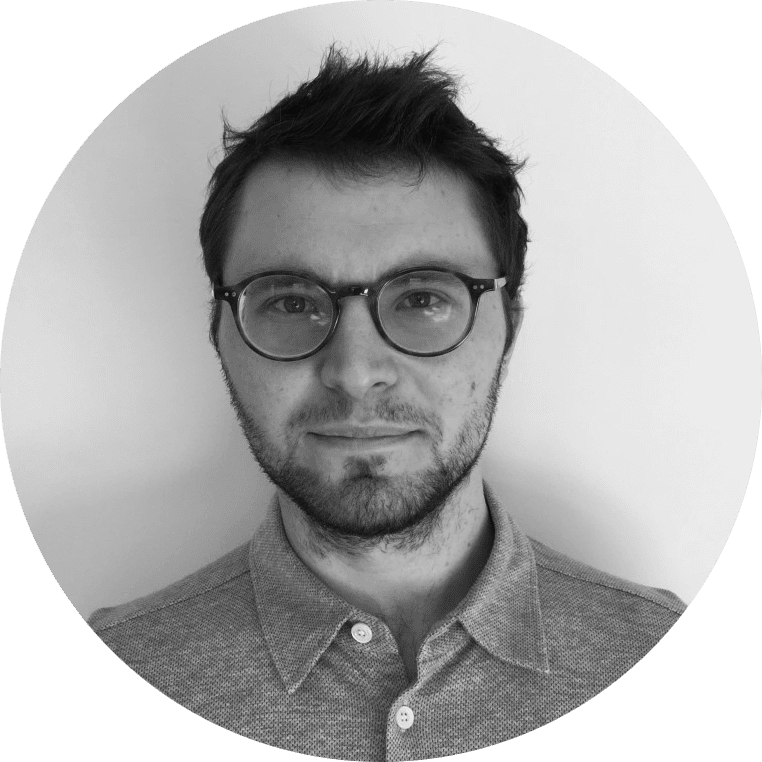 Guillaume, 26 years old, passionate about travelling, from Paris.