Brussels, a European destination, a cultural destination, but above all a 100% slow life destination for the most demanding visitors. Slow Life, everyone is talking about it but what is it exactly? It is above all adopting a new way of life, it is acceptable to let go, it is choosing slowness, and it is also about privileging beauty. And you will get to see that Brussels can be the ideal city to enjoy a genuine moment of relaxation for a weekend alongside your small family.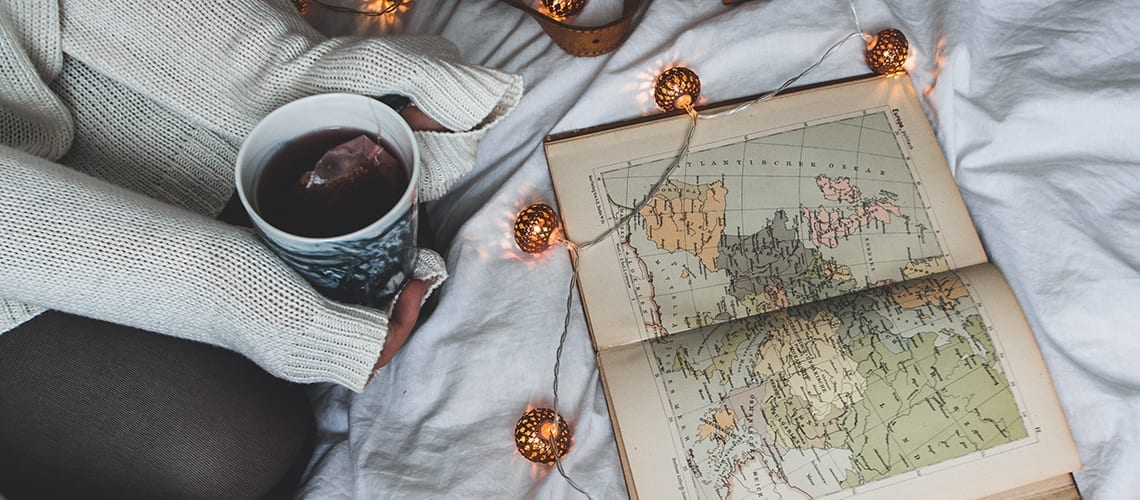 We often visit Brussels with the family, and during our last visit, we decided to take it slowly and enjoy without the hassle of the peculiar spirit that animates the city. Here are my Lifestyle tips for those who intend to explore Brussels in a new light. Thus, pack up your luggage and set off for Belgium and its hidden charms!
1 – hotel Amigo, a sympathetic refuge in the heart of Brussels
In order to immediately immerse yourself in the Slow Life universe, I suggest you drop your luggage in the city centre, at Hotel Amigo, a place steeped in history where hospitality is offered as sweetly as possible. In this beautiful house which welcomes families with great pleasure, the guests will be able to feel the heart of Brussels beating, while being comfortably checked-in in the delicately decorated rooms. The friendliness and attentiveness of the hotel staff will help you have a most relaxing and comforting stay.
Owners of Hotel Amigo, the Rocco Forte family has been surfing with a talent for a few years on what I would call the Slow Life wave. In terms of well-being, Irene Forte, who has been passionate about beauty from her very young age, has developed an eco-friendly and responsible care line that is based on innovative rituals. In the bathrooms, you will be able to enjoy all the sweetness and the sun of Sicily through eco-responsible bath products and cosmetics with pomegranate, hibiscus or prickly pear scents whose virtues are close to those of Hyaluronic acid. A real pleasure for all the senses.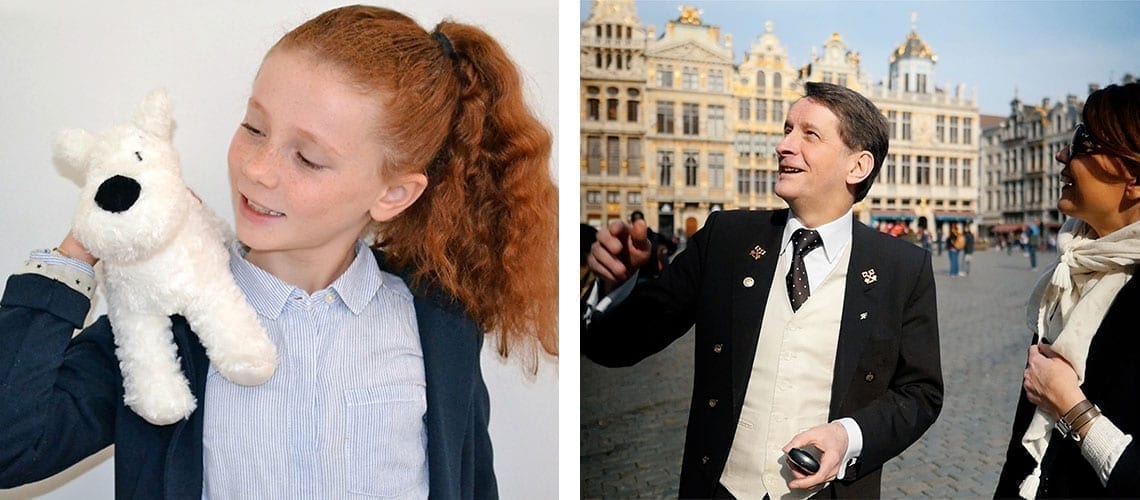 When it comes to gastronomy, I recommend you two special moments wherein you can enjoy your stay. A healthy and balanced meal in complete relaxation at Bar A, wherein the internationally renowned Italian Chef, Fulvio Pierangelini, concocts a 100% healthy « Leggero » menu. Here, you will be able to savour fresh and seasonal products. The beautifully worked fruits and vegetables are accompanied all year round by innovative and delicate flavours. Another way to take on the Italian cuisine and enjoy a great gustatory experience in a calm atmosphere in the Bar's comfortable armchairs.
And for the Sunday family lunch, you should strive to visit the famous « Pranzo della Domenica » of the Bocconi restaurant; a traditional Sunday lunch in Italy which the hotel has happily brought up to date. On the magnificent buffets, you can enjoy a unique assortment of Antipasti, followed by traditional Italian dishes and desserts, each one as delicious as the other. A unique moment of conviviality and sharing to be enjoyed with family or friends.
Hotel Amigo also has all the facilities for welcoming families. Communicating rooms, baby equipment or adapted menus, everything is there, for a stay without slip-ups. Not to mention Tintin and Milou, seen here as guests of honour!
2 – Enjoy the city's cultural treasures at a more leisurely pace
There you are, settled in one of the most beautiful addresses in Brussels and all set to go out and discover the city's hidden treasures. So, let's start feeding our eyes by browsing through the famous Grand Place, the most beautiful square in Brussels, which was equally termed by Victor Hugo as one of the most beautiful squares in the world. Located at just a few steps from Hotel Amigo, it will serve as genuine amazement for the eyes, thanks to its Baroque facades embellished by a few touches of gold. And at dusk, the place becomes even more magical. If you have the chance to visiting this site at Christmas time, you will be enchanted by the huge Christmas tree and the festive atmosphere that reigns around it. The Grand Place also represents a beautiful attraction in August when it turns into a huge carpet of flowers, it is enchanting and a real joy for the children who always return from here amazed. A few meters further on, you will get to appreciate Les Galeries Royales Saint-Hubert, beautiful covered passageways whose architecture is inspired by the 18th-century Italian palaces. The playground is perfect for the little ones, especially when it's chilly outside!
Brussels reveals itself and can be very much appreciated while strolling through its charming streets. For once, forget about the metros and taxis and leave the Grand Place for Sablon, the antiques district where it feels amazing when strolling among the art galleries and tea rooms. For flea market lovers, they will have to head a little further to the Marolles district where the famous daily flea market is held around the Place du Jeu de Balle. This part of the city is well set on becoming one of the trendiest places in Brussels.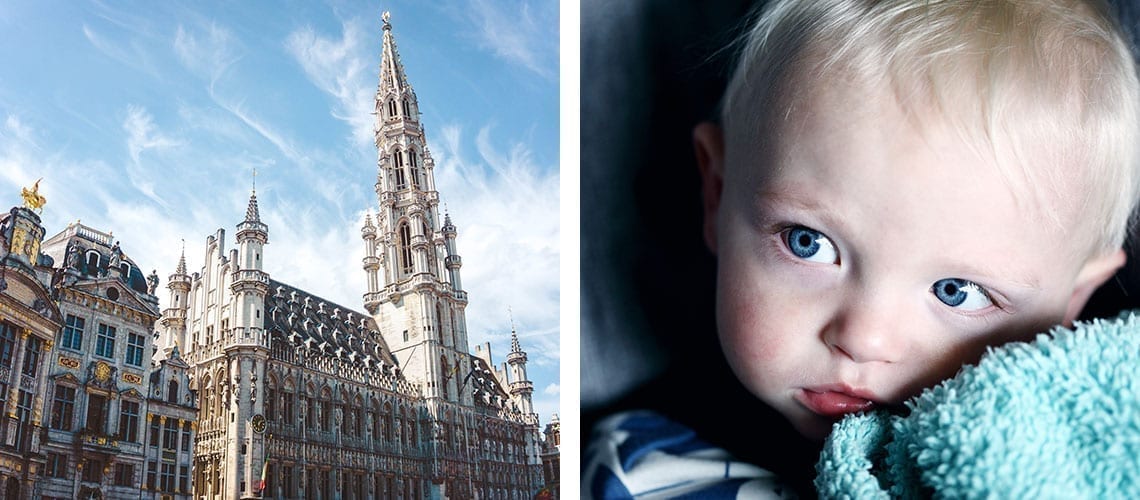 For an authentic break, while savouring a good tea and a Brussels waffle or the famous Dame Blanche, we loved going to Vieux Saint Martin, a true institution for over 50 years. Here, you will be able to feel the city's soul vibrating, in the calm of the hustle and bustle.
After this beneficent break, head off for the Saint-Gilles district with highlight being another « cultural » visit in Slow Life mode, La Maison Horta. This museum is off the built tracks and great classics and is very suitable for the little ones. The visit is quick and perfectly accessible for children who will joyfully get to discover a different decorative universe and the lifestyle of the Golden Age. This 19th-century house designed by Victor Horta, who was the leader of the Art Nouveau architecture, has retained all its splendour. In this Brussels interior, the decoration highlights the aesthetic of curved lines which gives the place a relaxing and cocooning atmosphere. The all-rounded floral and plant motifs, which is very popular with the Art Nouveau style, will treat you into daydreaming. A true ode to nature's beauty, this museum is the ideal walk to immerse yourself in the atmosphere of the bourgeois families of the start of the last century.
Finally, with us, you cannot consider culture without thinking of stopping at a beautiful bookstore wherein everyone can find what they are looking for. If each city has its own, in Brussels, a paradise for both the young and old will definitely be the Filigranes Bookstore (website in French) a vast place where you can get lost for hours in search of the rare pearl that will keep you company during your return trip. The department dedicated to children is very well stocked and the booksellers' advice is very appreciable. You can even enjoy a great time over a piece of cake and a drink in a friendly setting surrounded by books. A pleasure which we renew with the family each time we visit Brussels.
3 – Adopting the slow attitude is also synonymous to knowing how to be gourmet
This is indeed a good thing because Brussels is full of confidential addresses wherein you can have lunch with children all relaxed around good products that are nicely served.
Have you ever had lunch in a garage? As for me, it is NO, but since I discovered Le Garage à manger, I liked the idea! In the beginning, it was a Brussels Food Truck which offered tasty and nomadic cuisine. Then the truck, after being tired of driving, ended up taking up residence in the garage of the "Pêle Mêle", the very Belgian concept store for cultural recycling, and turned into a restaurant which is now rightly called Le Garage à manger. This completely atypical place offers a comfortable and fun space where you can savour local, organic and artisanal cuisine 7 days a week. We love this surprising and friendly restaurant where children always find their happiness.
Another décor and another atmosphere: the barn of a farm that has been converted to a restaurant. Welcome to La Pouletterie en ville! Located in the Namur region, the Lustin farm raises, in open air, beautiful old breed poultry that are fed on natural cereals. For some time now, the farm invited itself to Brussels not far from Avenue Louise. In this gourmet space, you will get to discover a rotisserie that serves the best chicken in town with homemade applesauce that will carry you away. The place is very ideal for children. A little quiet corner wherein you can take the time to savour life as in the countryside.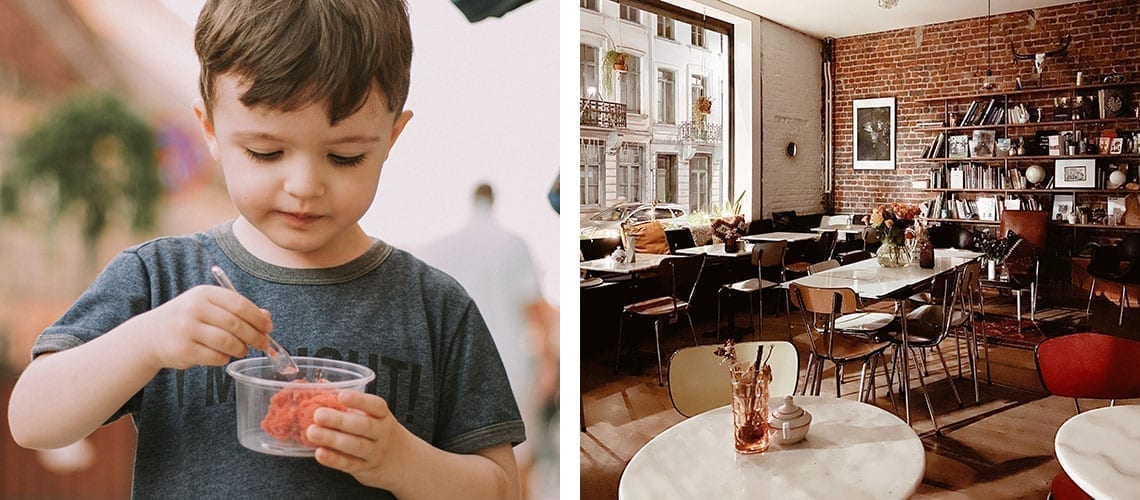 Another very pleasant relaxing break, at just a few steps from the previous one, is Chyl Store & Restaurant which, as its name suggests (Change Your Lifestyle then Cherish Your Life), will guarantee you a moment of pure happiness and disconnection. Here, you will discover a healthy and generous cuisine. The welcome from this gourmet team which is open to the world lives up to the reputation of the place, and you can also take a tour of the store to find a nice selection of organic and fresh products. A real green setting in the centre of Brussels.
For me, adopting a slow life attitude is also synonymous to knowing how to gain height and feed your eyes during a meal. The restaurant which I am now proposing to you is, of course, a little more gourmet and at the same time, a must-visit for those who will be spending a few days in Brussels. Having lunch at La Villa in the Sky is indeed an experience that must be earned. In order to access it, you will first have to take what looks like a freight elevator within the ITT Tower on Avenue Louise. The restaurant is 120 meters above the ground and offers breathtaking views over the city. As for the dishes on offer, they are full of creativity and happiness. You will undoubtedly get enchanted here. Meanwhile, if you would rather have a romantic dinner there, Hotel Amigo offers a very powerful babysitting service…
You would like to discover more nice places? The best kids-friendly addresses in Brussels are in our practical guide, right here!
4 – Everyone deserves a shopping break
Brussels has numerous shops that can be found in all major European cities. So, during these few days in Brussels, I strongly recommend that you priorities the discovery of unique places, just for your viewing pleasure.
First pretty step, the Herboristerie du Pépin, very close to the Rue de Namur. In this magical setting which favours the local and short supply chains, natural products are accompanied by high quality and highly personalized tips. It is a real haven of peace wherein you can also enjoy teas and herbal teas and participate in workshops. A great introduction to 100% Slow Life and the children will love the scents that emanate from the boxes that adorn the walls.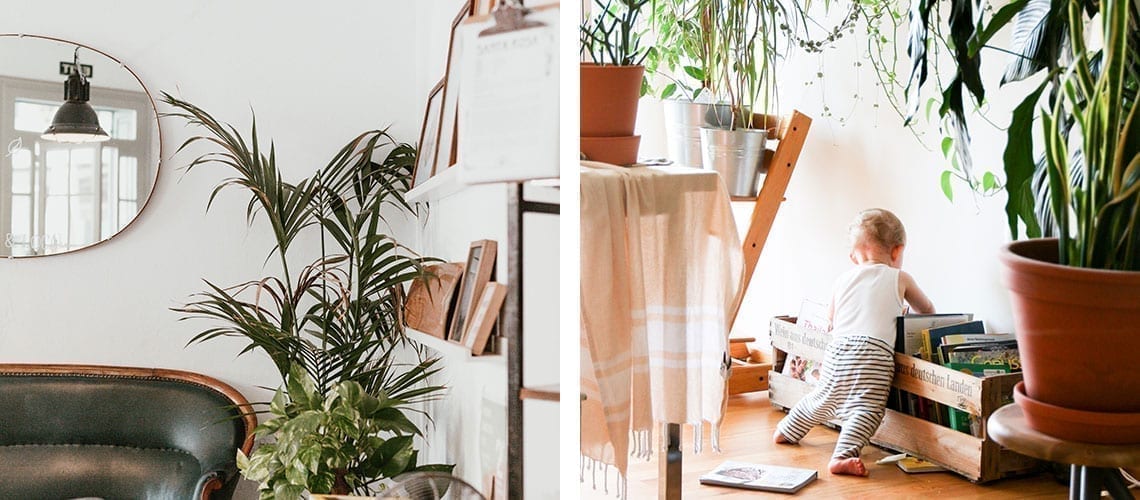 Being at the same time a decoration shop, furniture showroom, exhibition centre and cosy tearoom, the Concept Store Lulu has become the iconic meeting point of the Châtelain district. A warm place to live, wherein it feels good to settle down and share a cosy moment. Founded by two cousins from a long line of decorating enthusiasts, Lulu pays tribute to their dazzling grandmother. The family and relaxed atmosphere that reigns here is ideal for the children who tend to immediately feel at home.
Caution, for this last address, sensitive souls should abstain, as you will risk being shocked by the magic of this super unique place! In the incredible Pierre Degand shop, all the senses will be stirred up. Here, delicacy reigns and only most beautiful aesthetics has its place. Being at the same time a boutique, showroom and workshop, La Maison Degand offers gentlemen everything they have always dreamed of, from suits for special occasions to casual chic outfits, including a selection from the greatest bootmakers and the exhibition of some exceptional objects. I must confess that as a woman, the beauty of the place always amazes me as much every time I enter it.
To enjoy a high-quality wellness moment, I urge you to book an appointment at Salon Velasquez, which is located at a few steps from Hotel Amigo. A confidential and ultra-cosy beauty salon that has retained its soul over the years. You will be pampered by a very attentive team who promotes totally natural skincare products, be it in the hairdressing salon or the beauty (skincare) salon. I never fail to revisit this magical arena whenever I am in Brussels, and I fully trust the expert hands of John, to whom I entrust my hair with my eyes closed. I must warn you however, the atmosphere is so serene that you might find it very difficult to leave.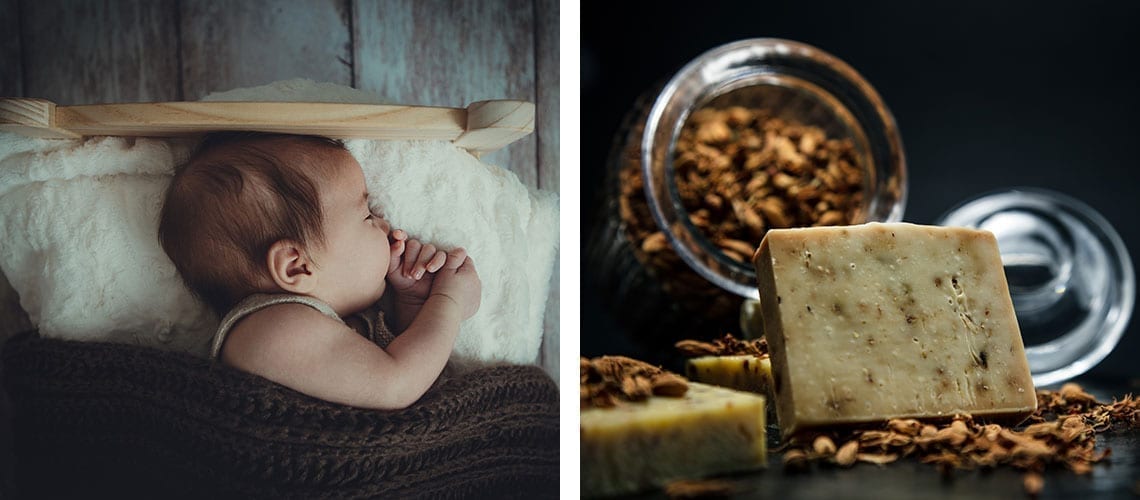 And finally, a place whose delicacy and charm no longer requires any proves. Located on the pretty Place Brugmann, the Antichambre is an ode to the five senses. In this intimist and elegant setting, exclusive and tailor-made perfumes are made. Tender reminiscences of childhood perfumes, sweet bouquets, precious extracts, bewitching or sparkling fragrances, everyone will get their heart's desire. On the walls, delicate bottles contain the precious valuables that will make you a fulfilled woman. The host, Anne Pascale Mathy Devalck puts in all her passion at the service of her customers and helps them compose the fragrance that will sublimate them. Whenever you enter the Antechamber, the course of time is slowly suspended, thus offering you a special moment imbued with a singular emotion.
So, what do you think about opting for Brussels in slow life mode? I hope this family trip in Brussels will help you disconnect from your everyday life and enjoy life to its fullest. You'll see that you will quickly get caught up in the game and for the subsequent trips, we systematically seek to find different places where slowness and beauty are cultivated at will. Believe me, this is the best way to live unforgettable family moments.
If you liked the city and would like to go back and discover other facets of it, have a look at the testimony of a mother who tells us about her weekend with her family in Brussels!
Have a lovely weekend!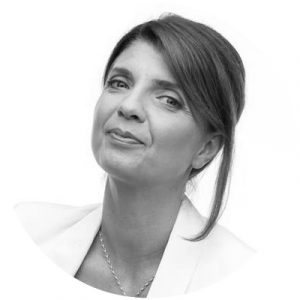 Catherine, married, Mom of Justine, from Paris