Any parent knows that it is never too early to start planning your half-term getaway! If you are looking for an opportunity to whisk the family away during any moment of downtime, half term provides a window for many excursions. Half term takes place during the month of February, and while this is quite a few months away, you've got plenty of time to get thinking about the perfect holiday getaway.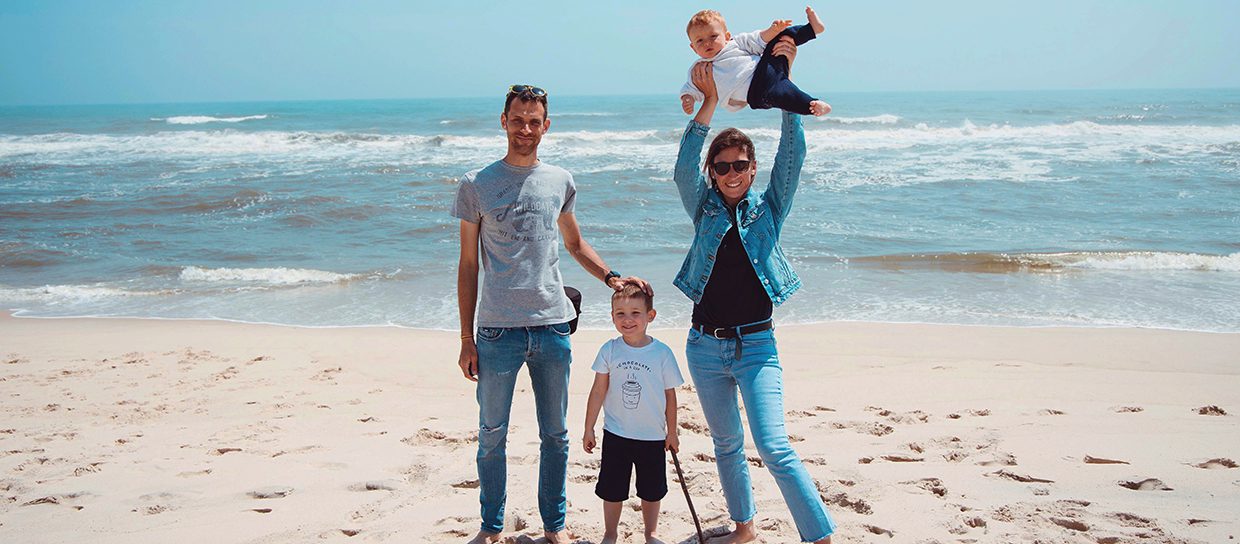 While most people think that the February half term can only mean ski holidays and winter trips, the half term can be the perfect chance for you and your family to get out into the winter sun. Winter doesn't have to mean being wrapped up in winter coats but can be a perfect chance to soak up the rays, wear some flip-flops, and, more importantly, have some quality family time. Here are some of the best places to take the family away for February half term, so you have plenty of time to get your thinking caps on.
5 Destinations To Discover in February Half Term
Dominican Republic
The Dominican Republic is a tropical paradise that is fantastic for both parents and children. Whether the parents need to relax or the children need to swim off some of their energy, the area of Punta Cana is a beautiful stretch of coastline that is fantastic for everybody to get some downtime, explore the many sites, and of course, have lots of family-friendly fun!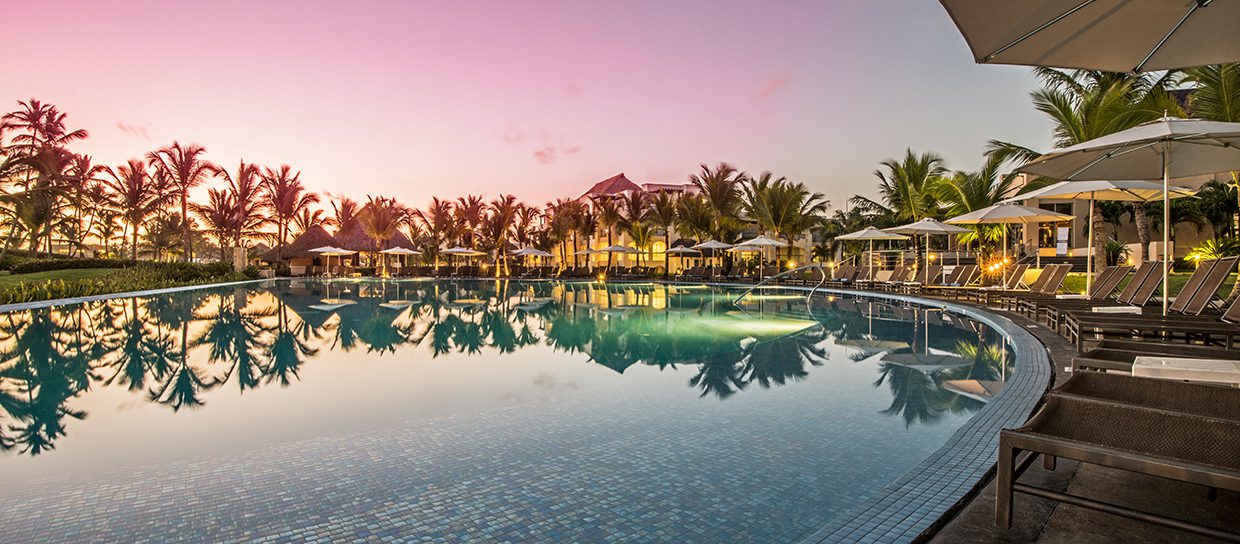 There are many beaches including Bavaro Beach and Arena Gorda Beach, so you and the family have plenty of opportunities to head on diving trips to see beneath the surface and witness amazing sea life. But Punta Cana is also home to Manati Park, which has over 150 species of animals and plants including iguanas, dolphins, snakes, parrots, and so much more. For the family that's looking to get stuck into something more adventurous, Punta Cana provides many off-road dune buggy experiences, including the Off-Road Dune Buggy Adventure and Amazing Water Cave and the 4×4 ATV, Water Cave and Dominican Culture At Punta Cana. 
And when you're not exploring the wildlife or enjoying off-road adventures, there's plenty of opportunity to relax in the comfort of your hotel room at Tortuga Bay Hotel at Puntacana Resort & Club *****, a resort nestled in 600 hectares of lush greenery. With a relaxing spa, excursions to nature reserves and original restaurants, there's something for everyone!
Want to find out more about the Dominican Republic? Follow the guide!
Maldives
For many, this is the epitome of paradise and has become the dream destination for many families. These beautiful islands based in the Indian Ocean are a fantastic opportunity to enjoy February half term in plush paradise and give your children the idyllic half term they've dreamed of.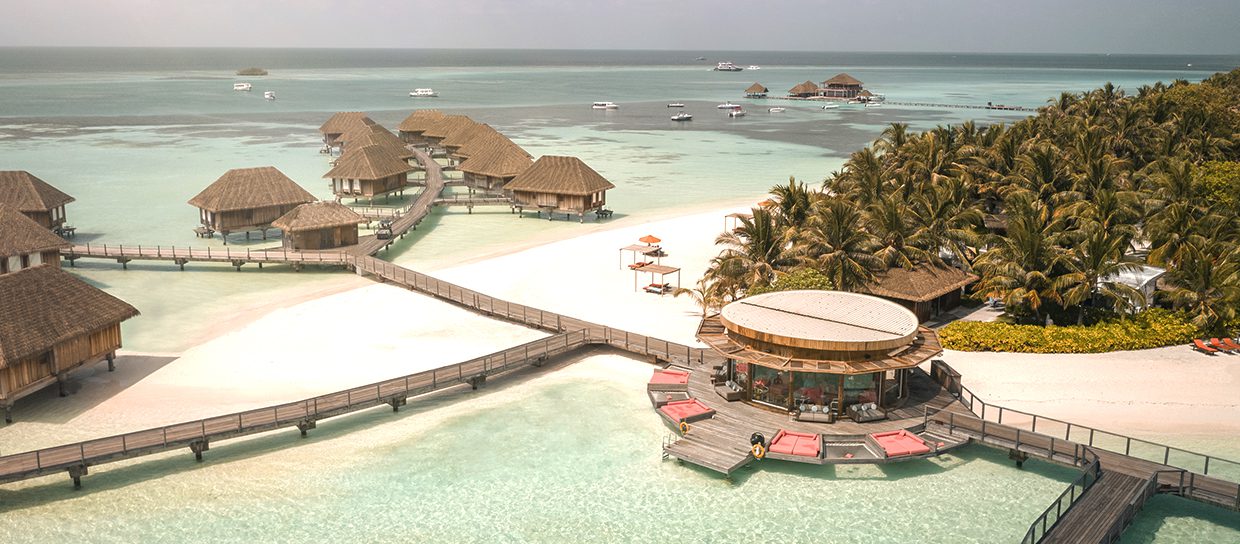 There are plenty of beaches for the parents to relax, including Gulhi Beach and Hulhumale Beach. The crystal-clear waters and white sands are something to be marvelled at. But for families looking to do something more than relaxing, there are many opportunities to go scuba diving and snorkelling. With numerous clubs that can get you and the children into deep waters to witness the amazing marine life up close and personal, this is an opportunity you cannot afford to pass up!
When you are looking for a hotel to help you relax and recharge in-between your underwater adventures, our family-friendly Kani Resort Club Med **** resort based on the island of Kanifinolhu has breathtaking sights and has plenty of things for parents and children to do. With access to amazing long sandy beaches, deluxe suites, as well as countless activities for everybody including clubs for young children and teenagers, this is your gateway to paradise! Want to find out more about the Maldives? Follow the guide!
Tenerife
Tenerife is the largest and most popular of the Canary Islands and therefore is an ideal destination for families. Its subtropical climate and endless sunshine make it a perfect half-term choice where the children can run around and the parents can enjoy some sunshine. If you are looking to escape the dreary winter during half-term, Tenerife might be the best option.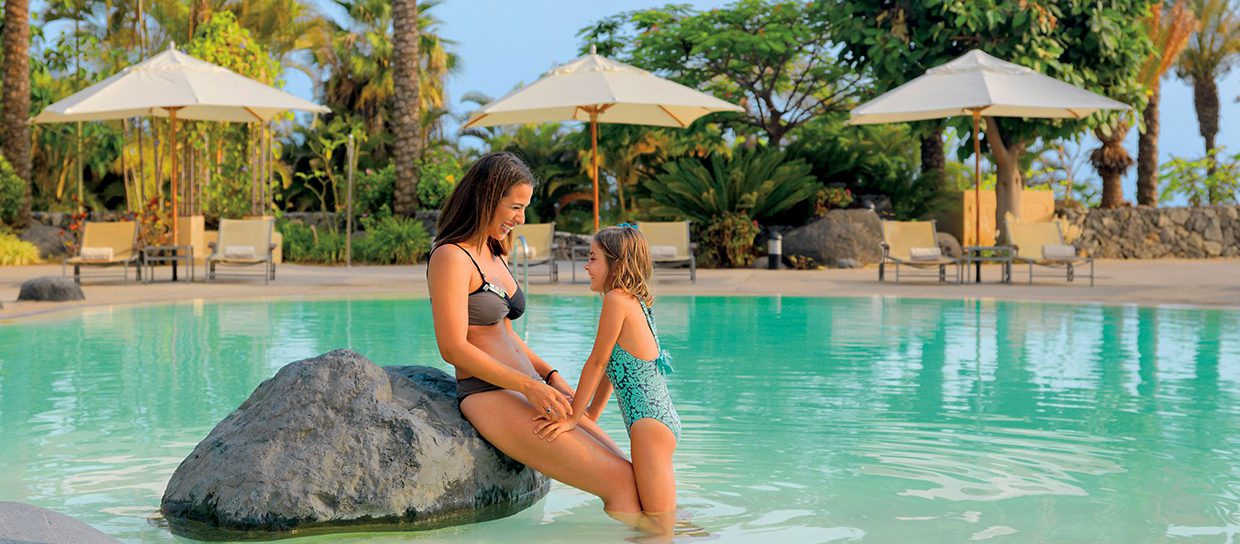 Tenerife has stretches of beautiful beaches and coves, including the Playa del Duque and the Playa de las Vistas, but the family-friendly attractions are almost endless. Home to a number of nature and wildlife areas including the Parque Rural de Anaga and the Monkey Park, there are plenty of opportunities for tourists to get a sneak peek of the local wildlife. But for those families that just need to hit an amusement park and have fun, Siam Park is home to an almost never-ending number of waterslides, all with a spectacular Thai backdrop. You could spend your entire half term here, and no doubt your children will try to tempt you! 
Our hotel, The Ritz-Carlton, Abama *****, provides the ideal place to relax in between your many adventures. Based on the west coast of Tenerife, the hotel has a number of restaurants, tennis courts, and has an amazing free kids club for children between 4 and 12 years old. The Ritz-Carlton is based near to the popular resort Costa Adeje and with its mild temperature during February around 20°C, it is ideal for children who don't like it too hot! Want to find out more about Tenerife? Follow the guide!
Dubai
Located on the eastern coast of the Arabian Peninsula, Dubai is one part of the United Arab Emirates, which is known for dazzling sights, golden beaches, and amazing attractions. From camel rides to roller coasters and everything in between, Dubai is a destination that the entire family will not forget in a hurry!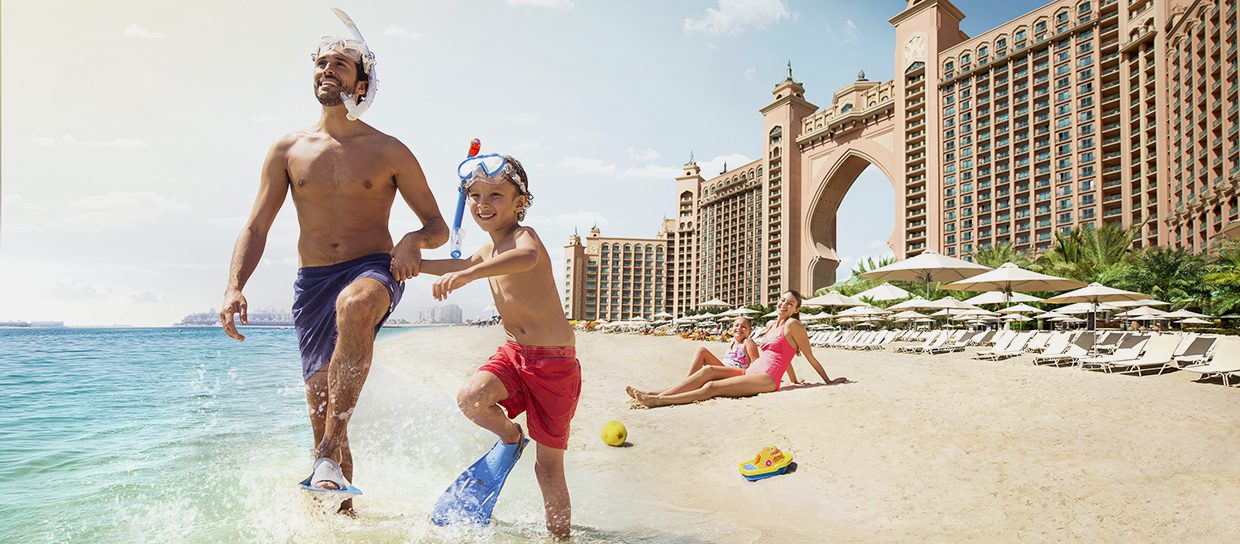 While many people will want to experience Dubai on the back of a camel, this is not the only way to make the most of the February half term! With a number of great family-friendly theme parks to choose from, including MOTIONGATE and LEGOLAND, the children are not going to get bored! But also, Dubai is also home to a number of family-friendly beaches, including Kite Beach, which has a number of facilities including outdoor trampolines and even a skatepark! So even if you want to relax in the Dubai sunshine, the children can keep occupied.
Our Atlantis The Palm, Dubai ***** resort has a staggering 30 restaurants, bars, and lounges for the parents to relax, and also two different kids clubs for children between 4 and 12 and teenagers between 13 and 17. We are also proud to show off our hotel's staggering number of aquariums, which is home to more than 65,000 marine species, and if you want, you can swim with dolphins, all in the comfort of our beautiful hotel setting! Want to find out more about Dubai? Follow the guide!
Marrakech 
Easily one of the most beautiful cities in Morocco. For any family looking to push the boat out further when it comes to a blissful half term experience, Marrakech should be on your list! Home to an array of amazing architecture and plenty of opportunities for parents and children to relax, learn, and have fun, Marrakech has a lot going on!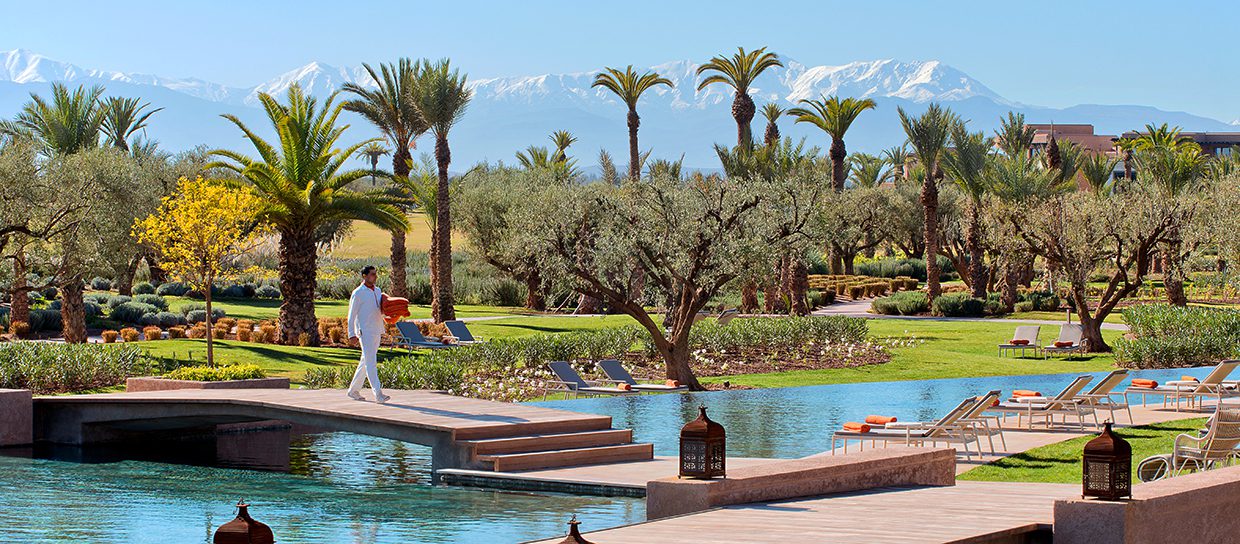 For the family that's always on the lookout for something to do, no trip to Marrakech would be complete without going on a camel ride. But there are many other opportunities for the active family to experience an authentic sense of adventure in a stellar setting. But if you think your children didn't do enough learning during the school term, there are a number of speciality museums, including the Orientalist Museum of Marrakech, providing a rich cultural history of Morocco. But if you think your children have worked hard enough, and they deserve to have their fair share of fun, there are many theme parks to pick, including the Palooza-Allal Al Fassi World, which is home to a number of rides, swimming pools, and even robotic dinosaurs!
If you are looking for a place to calm down before your next camel ride, the Fairmont Royal Palm Marrakech ***** hotel is an idyllic location near to the old medina Marrakech, and with a fantastic view of the Atlas mountains from every room, there are many activities and opportunities for parents and children to relax and basque in the beauty of Morocco. With 4 restaurants, an 18-hole golf course, and a free kids club among the many facilities, there are plenty of opportunities for everyone to rest, recharge, and replenish. Want to find out more about Marrakech? Follow the guide!
To Go Further 
It's not always about the sunshine and sand! If you are looking for a traditional winter holiday, and you want to stay away from the beaches, your alternative is to go on a family-friendly ski holiday. Whatever you choose, whether it is to relax in the sunshine or go on an adventure in the snow, we can help you find the ideal winter holiday. Family ski holidays are incredibly popular, and we also provide a number of family-friendly winter holidays, so if you are looking for inspiration for your half term 2022 holiday, you are spoiled for choice.