Staying at home for several weeks can lead to some inconveniences: restlessness and lack of concentration in children; irritations and annoyance with parents… The effects of confinement are sometimes deeply felt and disrupt an already turbulent daily life. However, there is need of getting upset! In order to promote calm and relaxation in your home, why not try-out yoga as a family? Carrying out this activity, gives us the opportunity to learn how to channel the overflowing energies and to do yourself good at the same time, while sharing a great moment of closeness.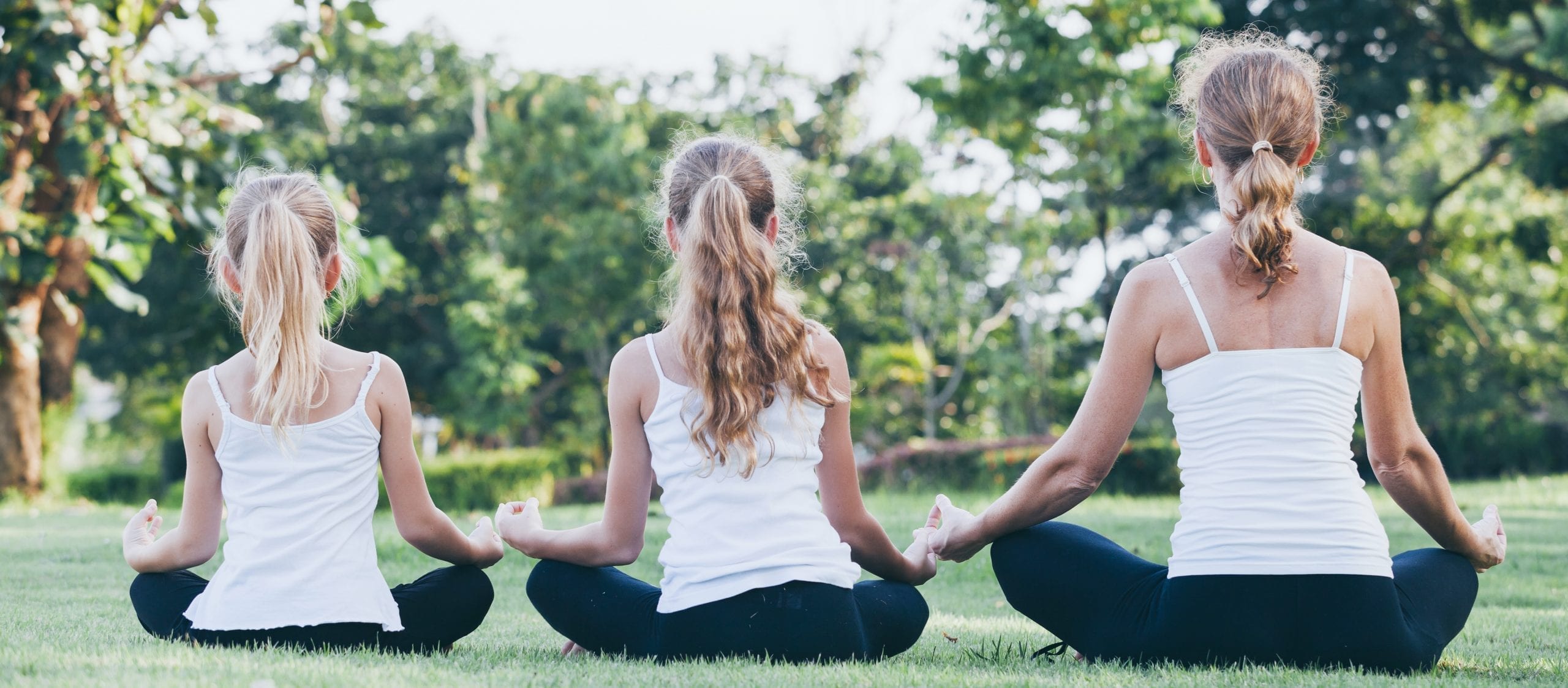 We sometimes hear that yoga is an activity that is demanding, tedious or difficult to access for beginners. Make no mistakes, it is accessible to all, you only need to adapt it to each person's abilities and to practice it regularly. The benefits of this activity no longer need to be proven; the benefits are felt as much on parents as on children. Indeed, practicing yoga allows you to take advantage of its many benefits, which include having greater flexibility, calmness and concentration. It is a valuable aid against stress, which also promotes well-being and sleep. It helps toddlers to discover their bodies, better assimilate knowledge and develop self-confidence. Not forgetting that it is easy to indulge in yoga at home because it only requires a little space and time.
In addition, it is a full activity which involves all parts of the body, and it muscles up as much as it relaxes. It is difficult to get tired of such a sport, since the existing postures are numerous and varied.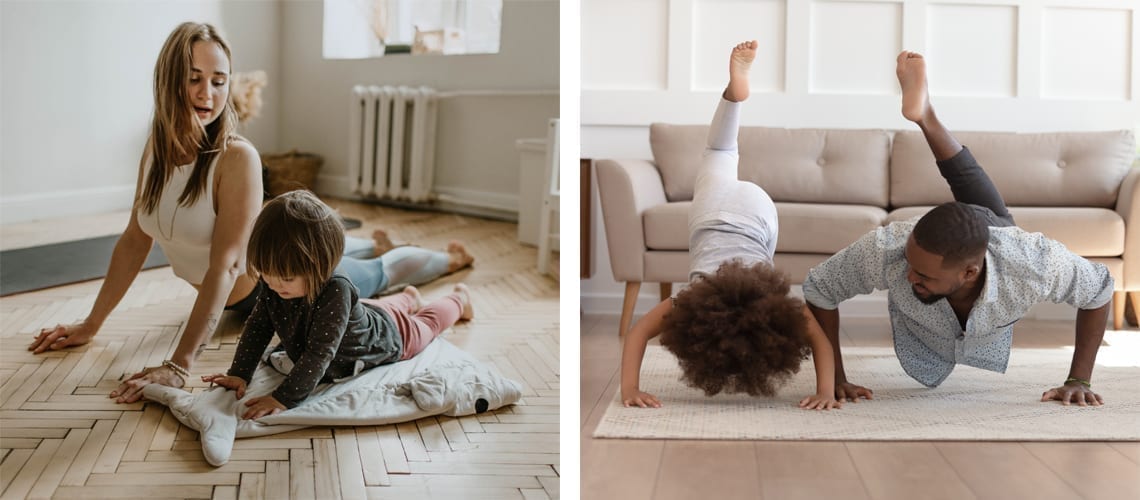 QUESTIONS THAT PARENTS ASK THEMSELVES
At what age can one practice ?
Yoga is not meant for adults alone; it is a gentle activity that has the advantage of not requiring any pre-requisites. It must remain a moment of pleasure and fun, which can be practiced as early as from 3 years old. The sessions must obviously be adapted to their young age, be fun and dynamic with funny postures bearing the names of animals, objects or plants. From the age of 7, the practice can become more structured with more precise breathing exercises, positions and vocabulary.
Is it more difficult for children ?
No, because they have natural flexibility, they will spontaneously adapt the yoga exercises to their way of moving and their abilities.
What should one put on for this?
It is better to opt for a comfortable but tight-fitting outfit, so that you can be comfortable during the execution of the movements… and to prevent them from getting in the way of your exercise!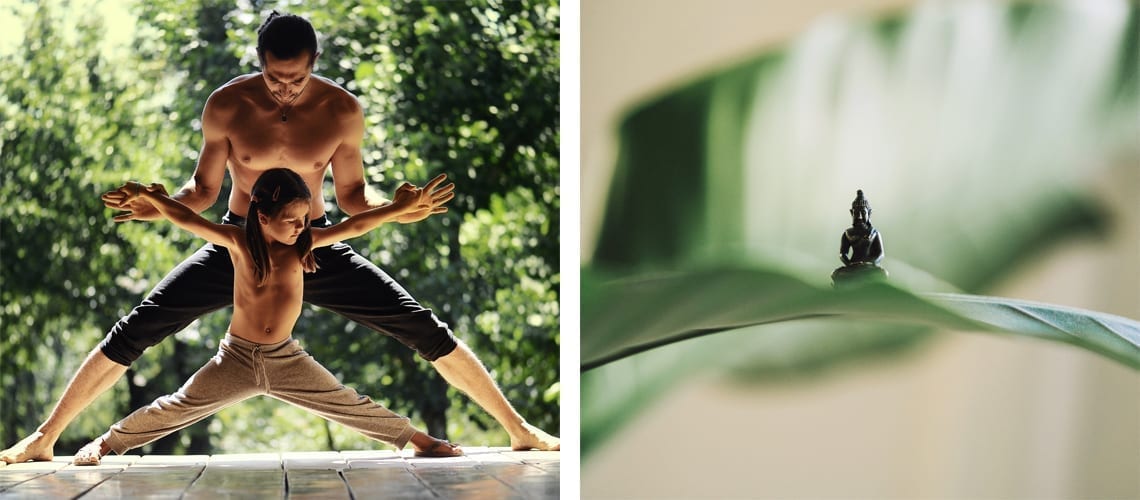 What equipment do we need ?
To perform your postures and breathing exercises, you need to have two essential elements: a sports mat and a bottle of water. Otherwise, a thick blanket, a carpet or grass will suffice, provided it is comfortable. You can also accompany your sessions with relaxing and soft music to improve everyone's concentration.
What time of day is ideal ?
At any time of the day, according to your desires and the benefits you seek. In the morning, children will be able to wake up gently and get off on the right foot before starting their homework with concentration. At noon, after lunch to ease digestion, or in the evening, to help them easily fall asleep and get restful sleep.
How long does a session last ?
Your toddlers' ability to concentrate will likely be somewhat short during a yoga session. For their first time, therefore, opt for sessions of 10 to 15 minutes to maintain the focus of the little ones. With time and regularity, these sessions can last up to 45 minutes.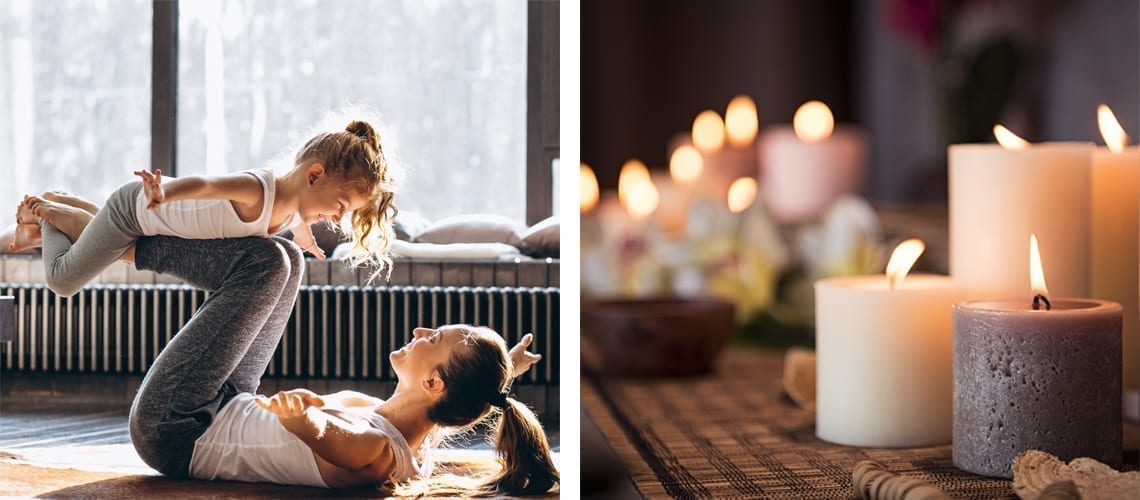 Which support should one choose for practicing yoga ?
If you like books, there are numerous books on family yoga: Easy yoga for children and Zen, a child's play are books that comprehensively cover this subject, with beautiful explanatory illustrations.
If you are more of a digital adept, the web is full of different formats to help you practice yoga with your family. You will find a variety of sessions at different durations, depending on the time you wish to devote to it.
Watch YouTube videos: the ELLE Yoga channel, hosted by Lise Bilien, offers fun sessions for children, which help them fall asleep or stimulate their creativity, for example. The advantage of online courses is that they guide us step by step and supervise us to ensure that we warm up properly, and correctly perform postures and breathing.
Use applications: Yoga for children, Mon p'tit yoga and Petit Bambou are cool applications that playfully assist you in performing postures.
Subscribe to Instagram accounts: @unamouraunaturel performs live family yoga sessions, on Tuesdays at 11 am and Saturdays at 6 pm (CET).
Get more information on websites: yoga-enfant.fr is a site where you will find ideas for yoga postures that are suitable for children.
You must, however, keep in mind that these supports will not really replace a real Yoga teacher.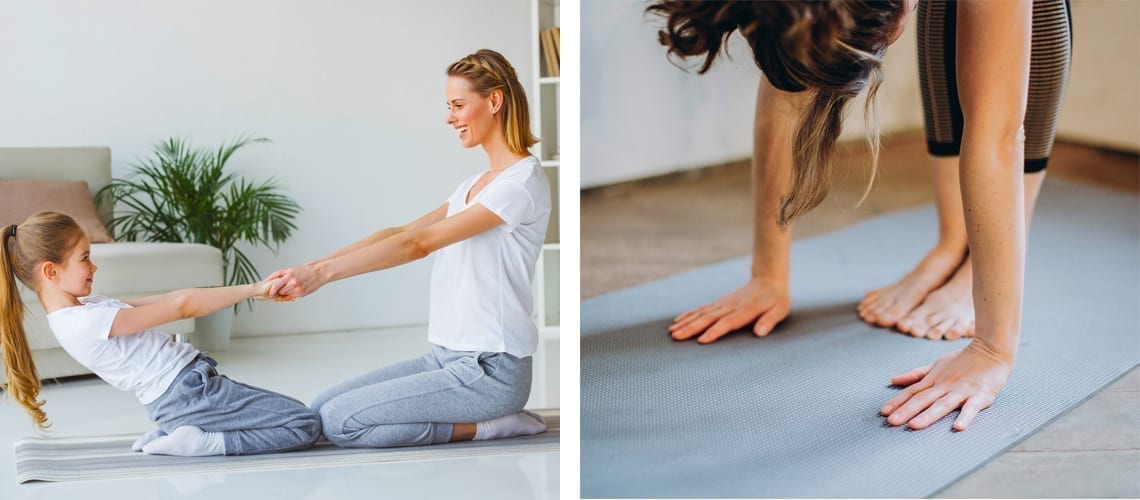 THE STEPS TO EASY YOGA WITH CHILDREN
Before starting, choose a room that is a little spacious and with as few distractions as possible.
1. Breathing
The first step is to start with a calm period where you will take a few deep breaths together to begin to focus and be more relaxed. While seated or lying on your back, take long breaths through your nose and then long breaths out through your mouth. Followed by a little warm-up to prepare your body and that of your toddlers.
2. The postures
This is the session's most important phase, wherein the children must be aided towards performing the shapes. To start, opt for simple positions with funny names like those of animals (cobra, frog, cat, etc.), objects (bridge, compass, alarm clock, etc.), or plants (pebble, sun, palm tree, etc.). First make the shape in front of them by naming it, then do it together while describing to them what you are doing, in order to help them do the same.
3. Final relaxation  
End the yoga session with a few soothing stretches and deep breaths for a few minutes to enjoy the benefits of the session. Do not forget to congratulate them on this first session.
CONCLUSION
This special period is a unique opportunity to allow you to fully enjoy your children and create beautiful memories with them. Adding yoga to this new daily routine is a plus that will bring both physical and mental benefits in the long term. Stretching, learning fun positions, cooling off with breaths, young and old will be delighted to do sports with Mom and Dad.
If, however, yoga is not for you, don't hesitate to opt for a slightly more invigorating activity, fitness! As you will see in our article on this subject, fitness with children is easy!
If not, don't hesitate any longer, push aside the furniture and let's go !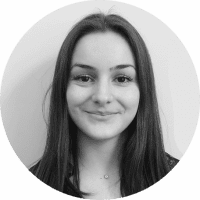 Mathilde, 21 ans, travel & writing lover, from Montpellier