Are you planning to go on holiday by the sea or lazing by the pool? In order to make the most of aquatic activities with your family, maximum safety must be ensured. Sunburn, drowning, panic attacks, the risks can be numerous for your baby. But then, how to choose the right baby swimsuit? Little Guest has looked into this question and offers you a complete article on the subject along with a selection of swimsuits specially adapted for babies.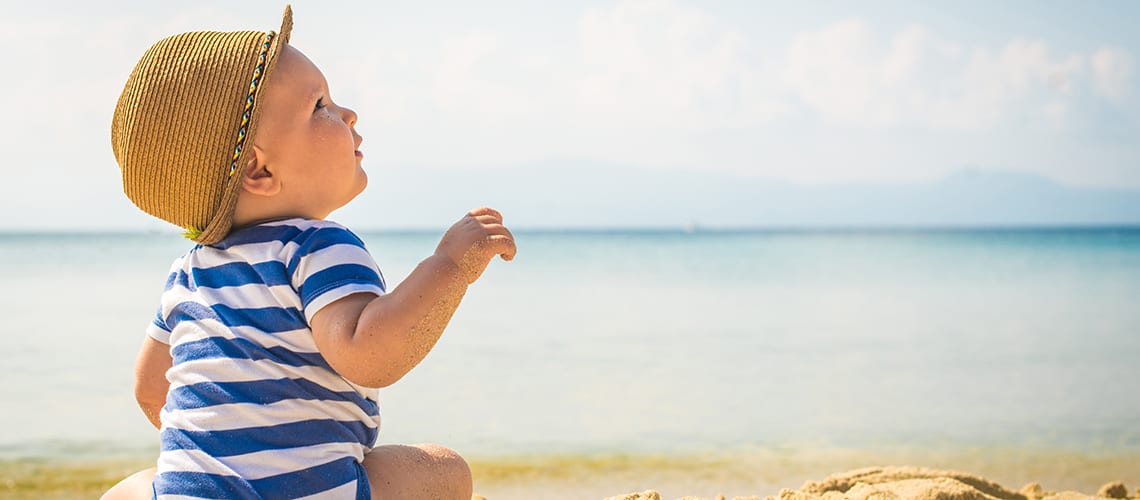 DIFFERENT TYPES OF SWIMSUITS
The waterproof nappy or no-leak swimsuit
If baby is not used to going to the sea or swimming pool very often, the waterproof nappy can be an excellent solution. With a waterproof outer part, the nappy prevents water from penetrating and thus making your baby heavier. The inner part of the nappy is absorbent, which effectively prevents any leaks. Disposable, these nappies can only be used once.
The no-leak swimsuit works on the same principle with the difference that it is reusable. It can be used up to about 1 year or 11 kg. It comes in the form of a fabric panty with a waterproof inner side that does not allow any material to pass through. This swimsuit does not become heavy in water and can be washed (by hand) after each use. If your baby is going to swim more regularly, whether in the ocean or in the pool, this solution is way more economical than the disposable pool nappy.
The swimsuit with an integrated buoy
It's well known that safety comes first! To protect baby as well as possible, there are swimsuits with an integrated buoy. These one-piece swimsuits are equipped with polystyrene floats strategically placed at the waist to ensure optimal buoyancy for the baby. On some models, the floats can be gradually removed as your baby swims more comfortably. It is recommended that this swimsuit be paired with armbands for maximum balance and safety.
Bonus: the child keeps the buoy even out of the water, thus considerably reducing the risk of a possible fall into the pool.
The UV-protective swimsuit
It is not always easy to effectively protect baby from the sun when he is soaking. If sunglasses, sunscreen and a cap are obviously in order, a UV-protective swimsuit can complete the perfect outfit for the protected baby. UV-protective swimsuits feature short or long sleeves which provide effective protection for the shoulders and back. They are available from the age of three months. Some anti-UV swimsuits are also treated against sand, which prevents any infiltration of grains of sand and ensures greater comfort for baby's fragile skin. For optimum protection, choose a swimsuit with the label « Anti UV UPF 50 + ». This label guarantees that the swimsuit filters 98% of UV rays.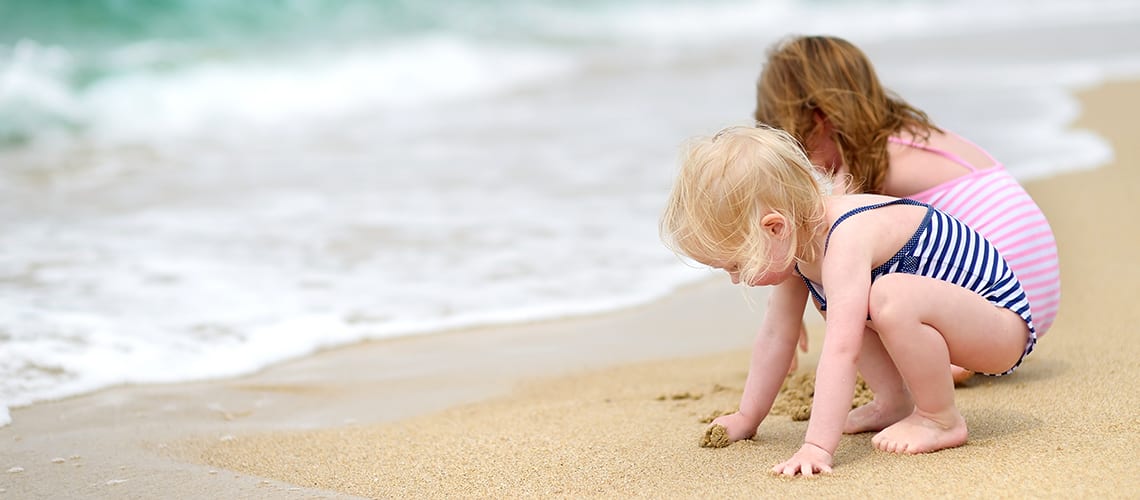 HOW TO PROPERLY CHOOSE THE PERFECT BABY SWIMSUIT?
Baby's first holiday is fast approaching and the question of bathing is likely to arise quite quickly. In order to prepare and organise this important moment for him as well as possible, it is important to offer him the ideal swimsuit. But then, what are the characteristics of the perfect swimsuit for baby?
The practical aspect. If it's too complicated to put on and take off, the swimsuit will become an awkward piece of clothing for your baby. He or she may end up not wanting to go swimming and that's not what you want. So, choose a swimsuit that is easy to put on and wear or a coverall that can be put on in one go with a small zipper.
The comfort. Running on the beach, crawling in the sand, wading in the water, babies and young children are not short of ideas for exercise. So that they can do it in the best possible conditions, choose a swimsuit made of stretchy material that will guarantee them optimal freedom of movement. If your baby is not yet clean, consider a swimsuit that is leak-proof, so he can have fun in comfort.
The visibility. If keeping an eye on your children shouldn't prevent you from enjoying your holiday, caution is called for and it's always best to keep an eye on your toddlers. Choose flashy colours or original designs to make your job easier; in addition to being aesthetically pleasing, these swimsuits will provide your toddlers with optimum visibility and therefore safety.
The quality of the material. You don't want a swimsuit that scratches, rubs or irritates, right? Well, neither does your baby! So, opt for materials that are light and resistant at the same time. Polyester fibres are a safe option and it's even better if they are recycled and eco-friendly. This way, you protect both baby and our planet, and that's no bad thing.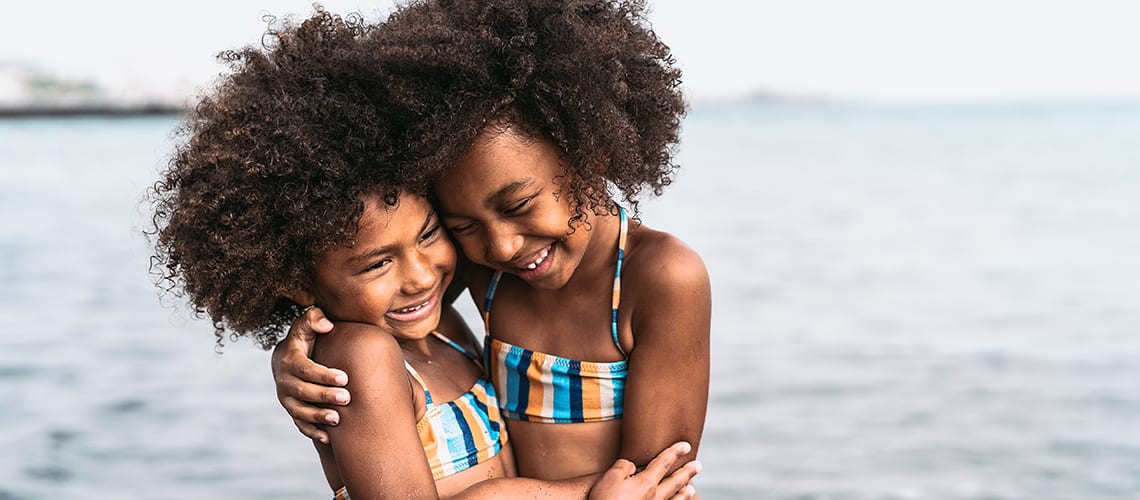 OUR SELECTION OF BRANDS OF BABY SWIMWEAR
Eres x Bonpoint for a guaranteed flawless performance
An unprecedented collaboration for a result at the top. Bonpoint has teamed up with the Parisian brand Eres to create a limited-edition collection of swimsuits for little girls. The two models (one bikini and one one-piece swimsuit) will delight those who love classic, timeless and high-quality pieces. Little fans of single-colored models or floral patterns will both find something they love, with the added bonus of a cap to match the floral swimsuit.
Gili's Swimwear for a style that will stand the test of time
Quality and durability are the key words at Gili's Swimwear. Light, comfortable and super trendy, the models offered by the brand are designed not to wear out over the seasons. Made of water-repellent fabric and recycled polyester fibres, they offer comfort and safety to your baby while taking care of his health and that of the planet. In addition, the brand offers a line of swimsuits for the whole family. To be the coolest family at the beach, what could be better than matching swimsuits?
Canopea for those seeking excellence
Optimal protection, a clean design and an eco-responsible approach, these are in a few words the values of Canopea, a brand specializing in UV-protective swimwear. Made with materials of European origin, the swimsuits are made of 100% recycled fibre and offer UPF 50+ protection in addition to an elegant and timeless style. Last but not least, since the UV protection swimsuit tops are unisex, they are suitable for both little girls and boys.
Mayoparasol to be ready for the summer
Wetsuits, shorts, hats and UV-protective swimsuits, but also bathing caps adapted to babies and nappy swimsuits, Mayoparasol has thought of everything and that's good. Whatever your need is, this pioneering brand in the field of UV-protective swimsuits will know how to meet it, go ahead with your eyes closed.
Vilebrequin for a well-controlled audacity
We no longer present Vilebrequin, the well-known brand that invents, season after season, new models combining elegance and comfort. The brand has followed the trend and now offers a wide range of colourful and refined models for young and old alike. In addition to offering a quality that is no longer to be proven, the brand's swimsuits can now boast effective protection against UV rays. Like Gili's, Vilebrequin now offers a line of swimsuits that can be worn by mum, dad and all the kids on the beach.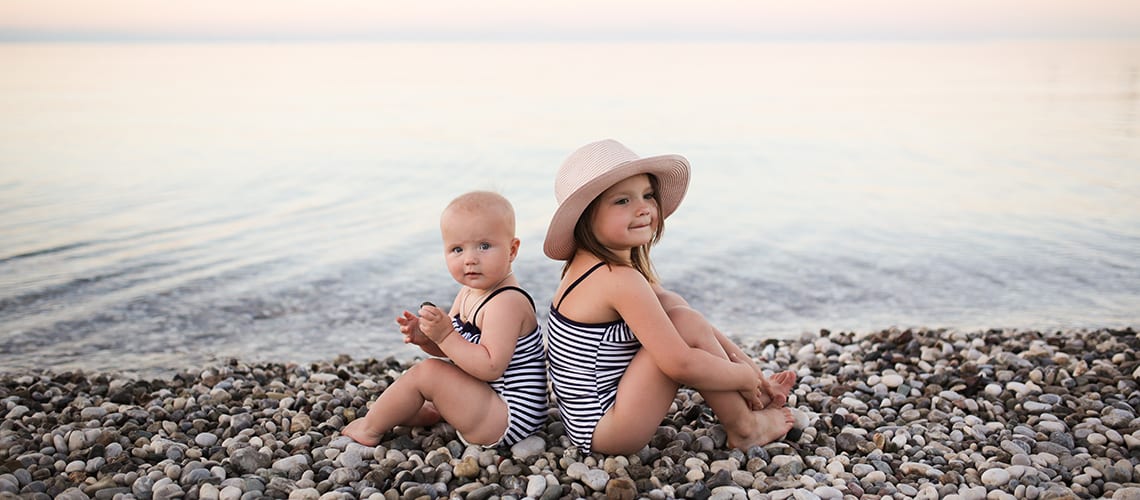 AppleCheeks for optimum protection
As a result of continuous advances in the textile industry, AppleCheeks now offers the best fitting, easy-to-wash nappy swimwear in the industry. By offering unique and revolutionary reusable products, the brand is establishing itself as a leader in baby and toddler swimwear. Please note that all products and accessories marketed by the brand are tested on the children of managers and employees, which proves their effectiveness!
Bambino Mio to stay trendy
To add a touch of style to your baby's swimwear, Bambino Mio allows you to choose and combine the designs of the swimsuits and accessories as you wish. With a range of ultra-coloured baby swimwear, the brand that now offers UV-protective swimsuits has the luxury of combining style and protection. Don't forget, a colourful swimsuit is a baby ready to face the tides in complete safety!
Happy Duck for bathing in happiness
Happy Duck is a brand of anti-UV swimwear with mixed patterns that will allow the whole small tribe to be matched. With their prints designed specifically for the brand, the swimsuits have the significant advantage of being recognizable among a thousand; practical so that you don't lose sight of your toddlers. Lycra swimwear, raw materials sourced in Europe and UPF 50+ protection, the duck brand does not skimp on the means to offer demanding families the best beachwear.
Ki ET LA so that pool rhymes with cool
If "swimming cool" is the motto of Ki ET LA, it's not for nothing. Their UV-protective clothing and swimsuits offer the best in technicality and protection. Made from Oeko-Tex labelled textiles which guarantee materials free of substances harmful to man and the environment, the various models are available in pastel colours for a touch of softness. Ample, easy to put on and very comfortable to wear, the swimsuits of this line are simply perfect!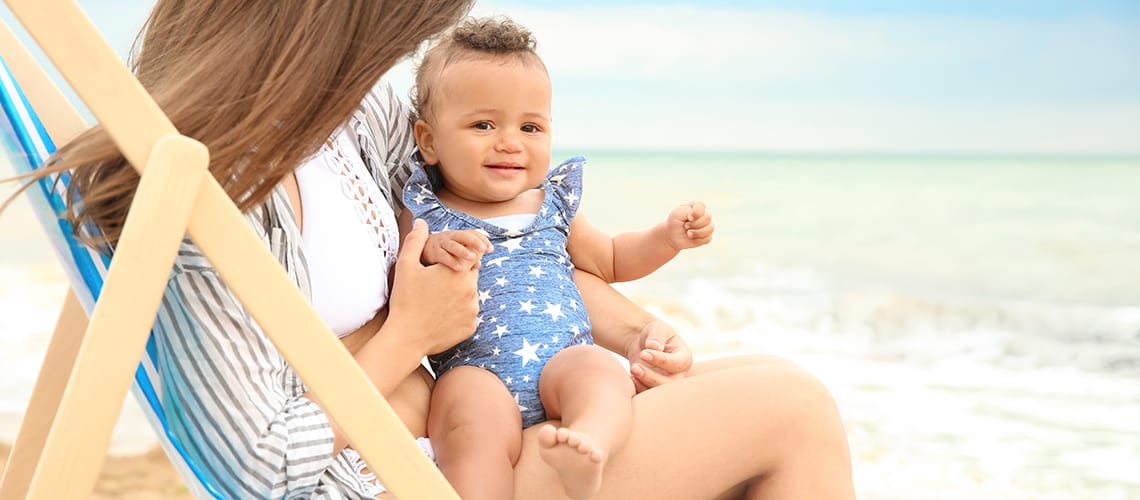 Petit Bateau for timeless elegance
Since 1920, Petit Bateau has been meeting the expectations of the most uncompromising families in terms of style and clothing comfort. In spite of its age, the brand hasn't aged a day and today offers a bath line perfectly adapted to baby's special needs. Between elegance, quality, durability and UV protection, the brand's swimwear is not lacking in arguments to seduce babies…but not only! The whole family will find its happiness within its collection designed for aquatic activities.
A FEW REMINDERS FOR A PEACEFUL VACATION
Ready to parade down the beach like real stars? Grab your swimsuits and let's go!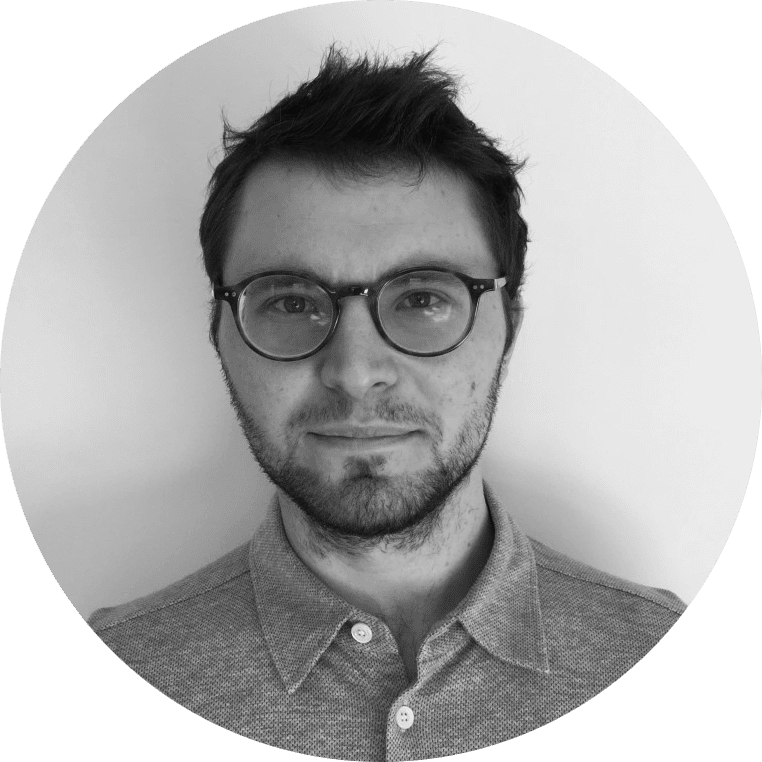 Guillaume, 26 years old, passionate about travels, from Paris