With winter 2023 fast approaching, many people are already looking for the ideal destinations for unforgettable family vacations. Whether you prefer snow-capped mountains, sunny beaches or city adventures, there are a variety of destinations to satisfy your family's every desire. In this article, we'll explore five family destinations for this winter of 2023, each offering its own unique charm and experience to create warm family memories. Get ready to discover exceptional places that will transport you to a world of sharing, exploration and relaxation during the winter season.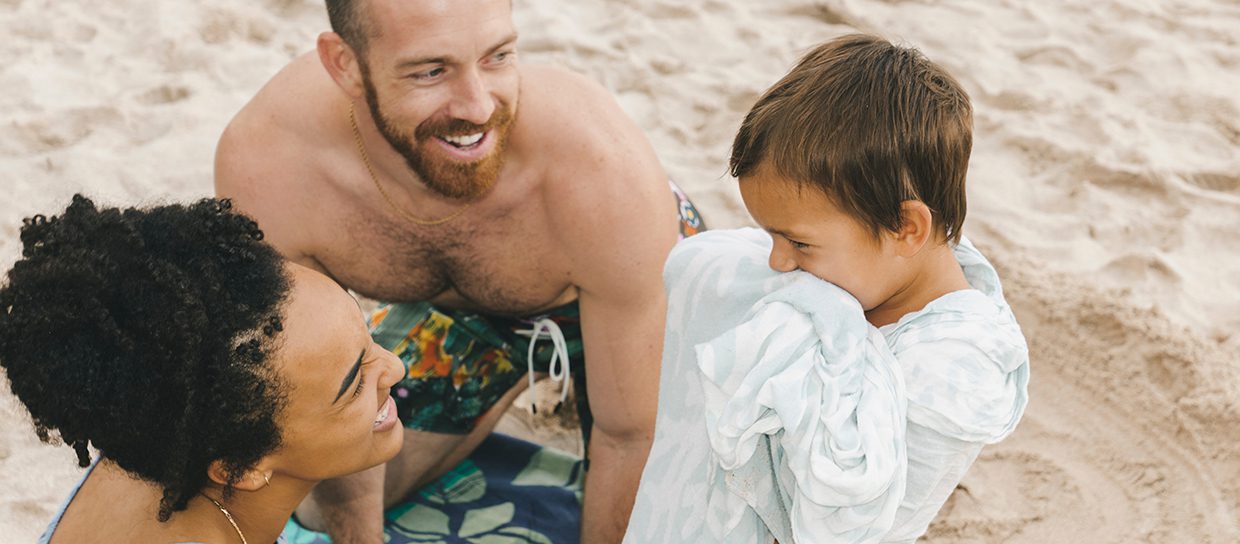 Whether you're looking for a sunny destinations for luxury new year vacation in family, the perfect spot to enjoy family activities in the mountains, or a city cocoon to experience the magic of the festive season, Little Guest has compiled a list of the most magical places for your family vacations this winter 2023.
1 – Head for sunny Mauritius in winter
As winter sets in with its coat of cold and dreariness, many families are already dreaming of escaping the gloom of the season by discovering a sunny destination. Embark on an extraordinary tropical family adventure to Mauritius. Located in the heart of the Indian Ocean, this exotic pearl is an oasis of warmth, white sandy beaches and lush landscapes, where winter seems a distant memory. Discover Mauritius with your family!
3 good reasons to visit Mauritius with your family this winter
A pleasant climate all year round: during the winter season, Mauritius enjoys mild, pleasant temperatures, making it the perfect destination for escaping the winter chill. You can enjoy the sun and beaches without being overwhelmed by the summer heat.

A tropical escape to disconnect: as winter sets in elsewhere, Mauritius offers a lush tropical setting, with white sand beaches, turquoise lagoons and exotic vegetation. It's a chance to recharge your batteries and disconnect from everyday life.

Outdoor activities: families can enjoy a variety of outdoor activities, such as snorkeling, scuba diving, hiking in natural parks, golfing and much more. The island offers adventures for every member of the family, from the youngest to the oldest.
Mauritius is a destination to discover all year round. Mauritian hospitality is no legend, and the island's inhabitants are eager to share their culture. Don't hesitate to take part in local festivals, dine at local restaurants and explore the bustling markets for handcrafted souvenirs.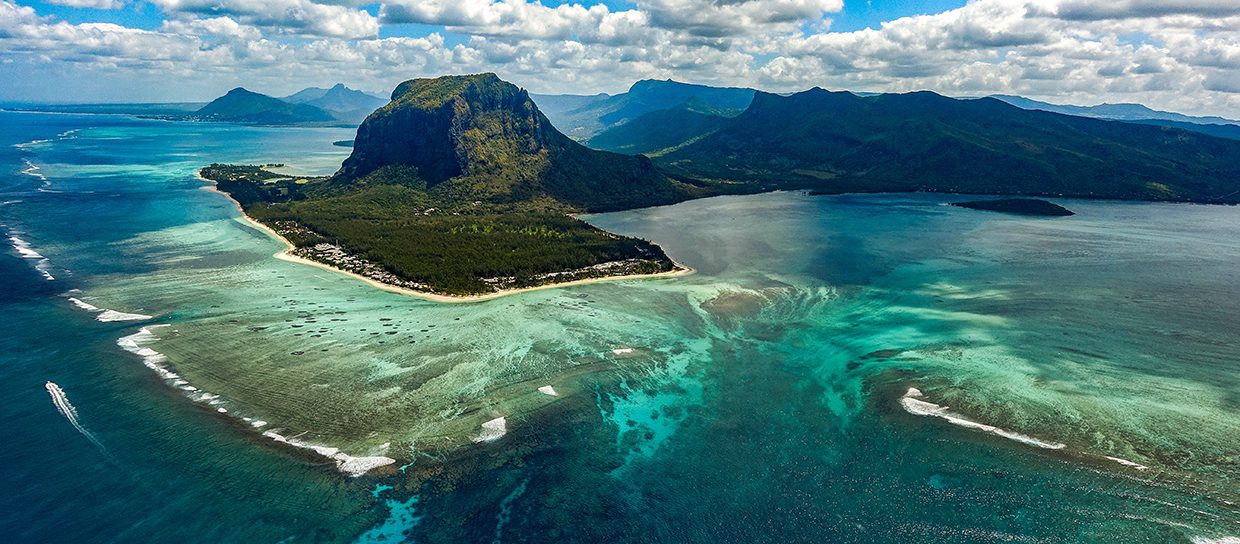 Where to stay with your family in Mauritius?
Many resorts and hotels in Mauritius offer facilities specially designed for families, including kids' clubs, playgrounds, child-friendly pools and fun activities for the whole family. Some of our favorites include:
Le JW Marriott Mauritius Resort ***** (Le Morne) : overlooking the Indian Ocean and its turquoise waters, this hotel offers a dreamy seafront setting, bordering a peaceful lagoon. Under the protective eyes of the Morne Brabant mountain, families can enjoy a wide range of activities, including pedal-boating, hiking and jet-skiing. While kids aged 4 to 12 enjoy the free kids' club, parents can treat themselves to a well-deserved hammam session!

Club Med La Pointe aux Canonniers Resort **** (Grand Baie) : true to Club Med tradition, this luxury resort enjoys a privileged seaside location. Baby-club, kids-club and teens-club ensure unlimited fun for every child! Meanwhile, parents organize the next family quad-bike outing, before heading off to the day's activities – choose from volleyball, tennis, golf, diving and so much more!

Shandrani Beachcomber Resort & Spa **** (Blue Bay) : the perfect base for diving-loving families, Shandrani Beachcomber is rooted in Blue Bay. Surrounded by three beautiful beaches, the resort also offers privileged access to the Ile aux Aigrettes nature reserve. When families aren't enjoying the resort's paradisiacal outdoors (on foot, mountain bike or even windsurf!), they're likely to find themselves caught up in the enriching activities on offer at the hotel. From baby and kids clubs for the kids, to spas and sports activities for the parents, it's all there.
2 – Where to go in Europe this winter 2023 to enjoy the sun with your family?
When winter sets in, the idea of escaping to sunny destinations becomes irresistible for many families. Winter 2023 offers the perfect opportunity to combine a family getaway with a welcome dose of sunshine and warmth, and there's no need to spend hours on a plane to do it! Yes, there are a few destinations in Europe where you can enjoy the sun with your family this winter 2023. Among them is Tenerife, nicknamed the island of eternal spring. Set sail for this destination for a family vacation bathed in light and warmth, even in winter!
3 good reasons to visit Tenerife with your family this winter
A mild spring climate: as its nickname suggests, the island of eternal spring enjoys a sunny climate all year round. You'll enjoy pleasant temperatures and sunny days, perfect for outdoor activities.

Inspiring nature: Tenerife is home to some of the Canaries' most beautiful beaches, ideal for swimming, sunbathing and family water sports (yes, even in winter). The golden sandy beaches and crystal-clear waters are a paradise for children and adults alike.

Unique activities: have fun with the whole family this winter, without having to endure the freezing temperatures. Discover Canarian cuisine, visit picturesque villages, attend traditional festivals or, if you feel like it, spend a fun day at Siam Park, one of Europe's largest water parks!
Tenerife is first and foremost a volcanic island offering a variety of landscapes, from mountains to lush forests. Explore the Teide National Park, a UNESCO World Heritage site, and discover hiking trails suitable for all levels. Teide is also a privileged location for stargazing, thanks to its exceptional atmospheric conditions. It's an exciting educational experience for families, all year round!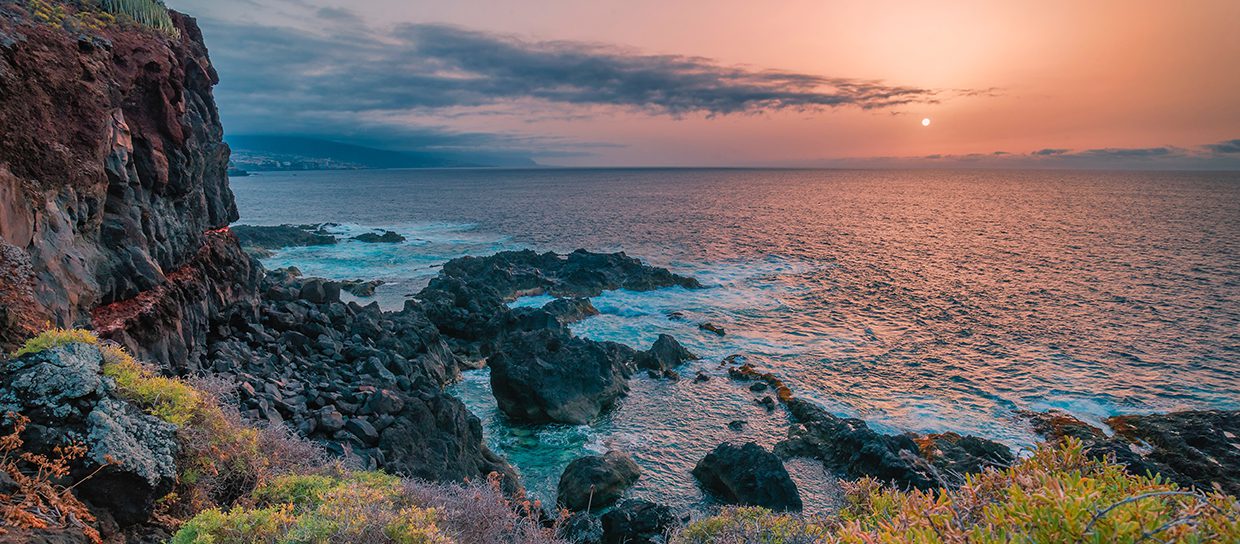 Where to stay with your family in Tenerife?
The island offers many family-friendly hotels, resorts and vacation rentals, with special facilities for kids. In the Little Guest collection, which brings together the finest luxury hotels dedicated to families with children, some establishments stand out from the crowd :
Hotel Palacio de Isora, a Gran Melia Hotel ***** (Alcala) : Situated on the seafront between the Atlantic Ocean and Mount Teide, this establishment offers a peaceful experience amid magnificent scenery, with its spectacular views. Families who have stayed at this 5-star hotel highly recommend it for its free kids-club (5-12 years), baby-club and babysitting service, as well as its all-inclusive formula and spacious rooms!

The Ritz-Carlton Tenerife, Abama ***** (Santa Cruz de Tenerife) : designed around two elements, the ocean and the volcano, the Moorish-inspired estate sets the tone from the moment you arrive, welcoming you into a verdant setting enhanced by the peaceful beauty of the Atlantic Ocean. Baby-sitting, kids-club and teens-club offer the promise of an unforgettable family holiday.

Royal Hideaway Corales Suites ***** (Adeje) : awarded Europe's Best Hotel 2018 on its opening day, this establishment lives to the rhythm of the tides in a tranquil atmosphere, benefiting from Tenerife's mild climate all year round. Organized into terraces, it offers magnificent views while preserving the privacy of families. With a free kids' club, outdoor swimming pool, babysitting and activities for teenagers, children are kept happy while parents enjoy a message or a cocktail, their eyes riveted on the ocean.
3 – Where to ski with your family in France this winter 2023?
With winter 2023 just around the corner, it's time to plan a memorable family vacation in the mountains. Winter sports offer the perfect opportunity to create warm memories while enjoying the beauty of snow-covered landscapes. Whether you're a beginner or a seasoned skier, looking for outdoor adventure or relaxing by the fire, Savoie is an exceptional destination that caters to the needs of every member of the family. Are you ready to hit the slopes, compete in numerous snow battles and take time to savor every moment?
3 good reasons to visit Savoie with your family this winter
Renowned ski areas: Savoie is famous for its world-class ski resorts, including Les Trois Vallées, Espace Killy and Paradiski. These ski areas offer a variety of slopes to suit all levels of ability, making them an ideal destination for families, whether you're a beginner or an expert skier.

Off-piste activities: In addition to skiing, Savoie offers many other winter activities for the whole family, including tobogganing, ice skating, snowshoe trekking and even dog sledding.

Ski schools and nurseries: Many resorts in the Savoie region offer ski schools for children, giving the youngest children a safe introduction to this exciting sport. What's more, some offer day-care facilities for toddlers, giving parents the flexibility they need to make the most of their vacation.
In addition to its many activities, Savoie offers a warm and friendly atmosphere that warms hearts in winter, with its picturesque villages, wooden chalets and delicious cuisine. The French Alps offer breathtaking winter scenery, with snow-capped mountains, fir forests and frozen lakes creating a magical atmosphere.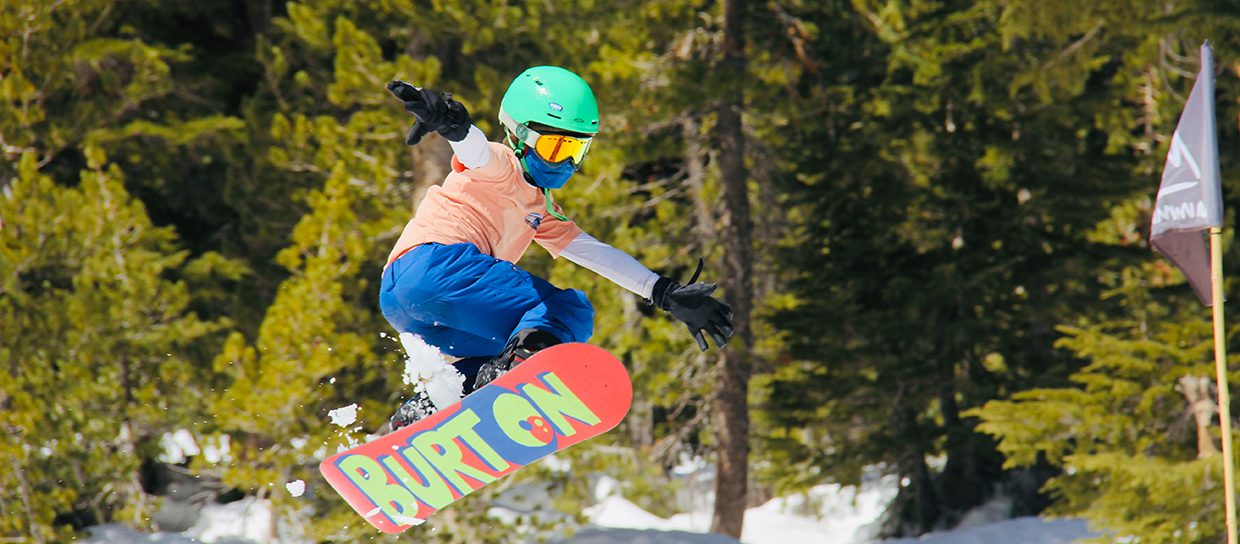 Where to stay with your family in Savoie?
A host of luxury establishments have joined the Little Guest collection to support your family holiday. With access to the slopes, spectacular settings, cosy rooms and family activities galore! Here are three exceptional hotels for a family stay in Savoie this winter 2023.
Hôtel Koh-I Nor by Les Etincelles ***** (Les Trois Vallées) : Nestled in Europe's highest ski resort, at an altitude of 2,300 m, this 5-star establishment offers breathtaking panoramic views of the Belleville valley and surrounding mountains. Ideally situated for family skiing, the family-friendly hotel offers direct access to the slopes. Inside, a veritable haven of peace awaits you. Three restaurants, sun terrace, music bar, 800m² spa and children's room, but also, of course, luxurious rooms and suites and top-of-the-range services.

Hôtel VoulezVous by Les Etincelles ***** (Tignes) : Treat yourself and your family to a memorable stay at this charming establishment, combining a festive atmosphere with a splendid setting. With its original rooms and suites, the Hôtel VoulezVous offers a vacation where pleasure and relaxation are the order of the day. Enjoy direct access to the ski slopes, top-quality Savoyard cuisine and a 600 m² holistic space. For children, a playground and baby equipment are at your disposal!

Hôtel Le Carlina by Les Etincelles **** (Paradiski) : a top-of-the-range residence in the Les Étincelles collection, this prestigious hotel invites you to enjoy a chic, authentic experience during your family vacation in Belle Plagne, in the heart of the Paradiski ski area. With ski slopes nearby, a quality spa for parents, a playground for children and two restaurants offering Savoyard cuisine with panoramic mountain views, Le Carlina promises unforgettable family vacations, all in elegant surroundings.
4 – Paris with your family, experience the magic of winter on a city trip
A family visit to Paris in winter is a magical experience not to be missed. The City of Light is transformed into a fairy tale, with glittering Christmas markets, illuminated streets and a warm atmosphere. Children can marvel at the Christmas windows of department stores, ice-skate at the Eiffel Tower or enjoy hot chocolates in charming cafés. Parisian museums also offer an enriching cultural break, while comforting French cuisine will delight the palates of every member of the family. All in all, Paris in winter is the perfect place to create unforgettable family memories in a magical atmosphere.
3 good reasons to visit Paris with your family this winter
The magical atmosphere of Christmas: during the festive season, Paris is decked out in its finest finery, with Christmas markets, spectacular illuminations and magical decorations. Children will love strolling through these enchanting decorations, especially on the Champs-Élysées and at La Défense, home to the city's largest Christmas market.

Fun winter activities: the City of Love offers a variety of winter activities for the whole family, such as the Eiffel Tower ice rink, the Tuileries merry-go-rounds and parks transformed into snowy landscapes. Museums such as the Louvre and the Musée d'Orsay also offer special exhibitions for children.

Comfort food: winter is the perfect time to enjoy French cuisine the way we like it. Enjoy freshly baked croissants and pains au chocolat, hot chocolates, crêpes and traditional dishes from all over France such as pot-au-feu, raclette and fondue.
All in all, Paris en famille this winter promises magical moments, entertaining activities and delicious cuisine, creating warm memories that you and your children will cherish forever.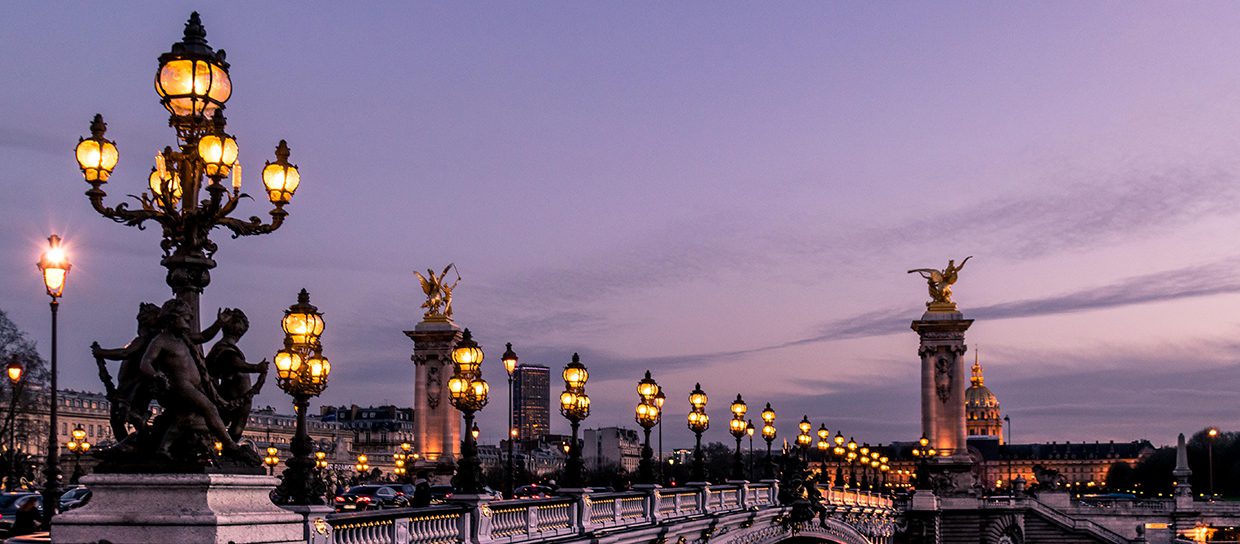 Where to stay with your family in Paris?
A family holiday in Paris is an extraordinary adventure, and choosing the right accommodation is not always easy. Fortunately, Little Guest has selected a number of prestigious addresses for young and old alike!
Hôtel de Sers ***** (Champs-Elysées) : located 500 meters from one of the world's most famous avenues, this prestigious boutique hotel welcomes families seeking comfort, space and luxury to the heart of Paris every year. Lovers of architecture won't want to miss the incredible Haussmann-style façade that characterizes the historic buildings of the Right Bank. Bonus: meals are free for children under 12!

Hôtel Lancaster Paris ***** (Champs-Elysées) : also located in a dream setting, between the Arc de Triomphe and Place de la Concorde, just a stone's throw from the Champs-Élysées, this hotel is, according to some, one of the most elegant hotels in Paris (no less). Children up to 10 years of age are provided with a complimentary meal, and parents can take advantage of a babysitting service to enjoy a tête-à-tête in one of the city's chic bars.

Hôtel Baume **** (Saint-Germain) : to the Left Bank, this time to discover another Parisian hotel nugget. The Hôtel Baume is set in this elegant and authentic literary district. On request, families can take advantage of connecting rooms to enjoy a vast space in complete privacy. Travelling with baby? A babysitting service and baby equipment are available on request. The hotel also boasts a spa open to young and old alike!
5 – This winter, discover Mexico with your family
This winter, treat yourself to an unforgettable family adventure in Mexico. This fascinating country is brimming with cultural treasures, white sandy beaches and spectacular landscapes that will appeal to young and old travelers alike. Explore the mysteries of ancient Mayan civilizations by visiting impressive archaeological sites such as Chichen Itza and Tulum. Dive into the turquoise waters of the cenotes, natural underground pools. Relax on the paradisiacal beaches of the Riviera Maya or explore vibrant Mexico City with its captivating museums and exquisite cuisine.
3 good reasons to visit Mexico with your family this winter
A perfect climate: the country has two seasons, not the four we're used to. There's the rainy season and the dry season. The dry season is the ideal time to discover Mexico with your family! It runs from November to April, when temperatures hover around 22°C.

A wealth of culture: Mexico abounds in fascinating cultural treasures, such as Mayan archaeological sites, picturesque colonial towns and colorful markets. Children can learn about Mexican history, language and culture in a fun and interactive way.

A variety of family activities: Mexico offers a multitude of family-friendly activities, such as snorkeling in coral reefs, exploring caves, hiking in the jungle, visiting theme parks, and of course, sampling the delicious local cuisine.
Mexico offers an enriching experience for the whole family, combining adventure, culture and relaxation under the generous winter sun. Get ready to experience magical moments and create precious memories in this land of a thousand and one wonders.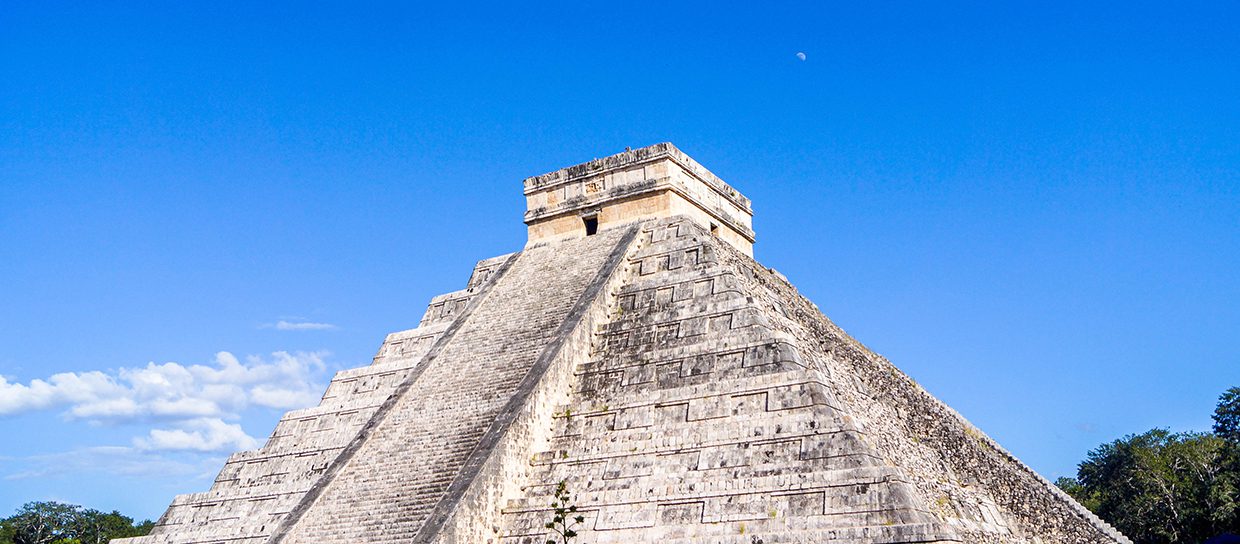 Where to stay with your family in Mexico (Yucatán)?
Mexico offers many family-friendly accommodation options to suit everyone. Here are just a few of our favorite luxury addresses for a peaceful, family-friendly stay in Mexico:
Andaz Mayakoba Resort Riviera Maya ***** : head for Playa del Carmen, one of the region's most beautiful beaches, where this 100% kid-friendly dream hotel is located. Families keen on outdoor activities will be delighted, as the establishment offers a baby-club, a kids-club (free for 4-12 year-olds), a private beach, an outdoor swimming pool, and offers hiking, kite-surfing, mountain bike rental, surfing and many other sporting options for families.

Club Med Cancun **** : enjoy a well-deserved vacation at this all-inclusive hotel, which offers a varied program for children (baby-club for a fee, kids-club and teens-club free of charge), a wide range of activities, gourmet cuisine and moments of relaxation at the spa. The rooms are spacious and luxurious, with balconies offering magnificent views of the ocean or tropical gardens. Recharge your batteries on this exotic getaway and create unforgettable memories with your family!

Fairmont Mayakoba ***** : every winter, the Riviera Maya is a dream come true for families who come to recharge their batteries at this top-of-the-range establishment, which charms guests with its breathtaking sea views, luxurious rooms and suites, and numerous amenities such as a free kids' club and friendly restaurants.
Happy winter and vacations!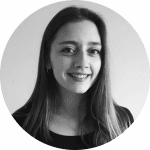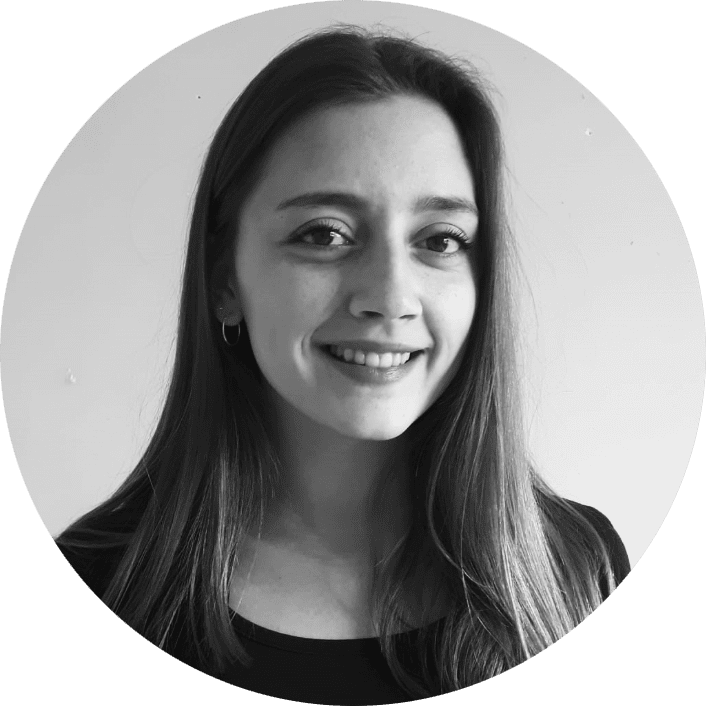 Pernell, 27 years old, travel enthousiast, from Angers, France